Shannen Doherty, 48, best known for her role playing Brenda Walsh in the original TV series, "Beverly Hills, 90210," is now back on T.V. for the series' reboot, "BH90210," in which she plays a version of her real-life self. In the years since the original show, Doherty has been through a lot — including, most recently, breast cancer, which she says changed her body dramatically.
RELATED: "Don't Mock My Cancer Journey!" Beverly Hills 90210 Star Shannen Doherty Slams Trolls Accusing Her of Diva Behavior on Reboot's Set
Read More
The star says she's been cancer-free since 2017, but in a new interview with
People
, she shared that surviving cancer permanently changed her body, and that she's still learning to accept those changes.
"The funny thing with cancer is that once you're no longer on chemo or radiation, people think you're fine, that you bounce back," Doherty said. "But what they don't realize is that your body has been through something so incredibly difficult that [it] never fully bounces back."

It was 2015 when Doherty first received her diagnosis: an advanced form of breast cancer, which had spread to her lymph nodes. The actress underwent a challenging treatment regimen, which included hormone therapy, chemotherapy, radiation, and a mastectomy. The treatment continued for two years until Doherty was finally declared cancer-free in 2017. Her cancer, she said, has been in remission ever since, but the disease still weighs on her, both mentally and physically.
RELATED: Femininity is a State of Mind
"I don't think you're ever on the other side [of cancer]," Doherty told People. "I don't think about the fact that I'm in remission. I look at it like I'm lucky to be alive every minute, every second of the day."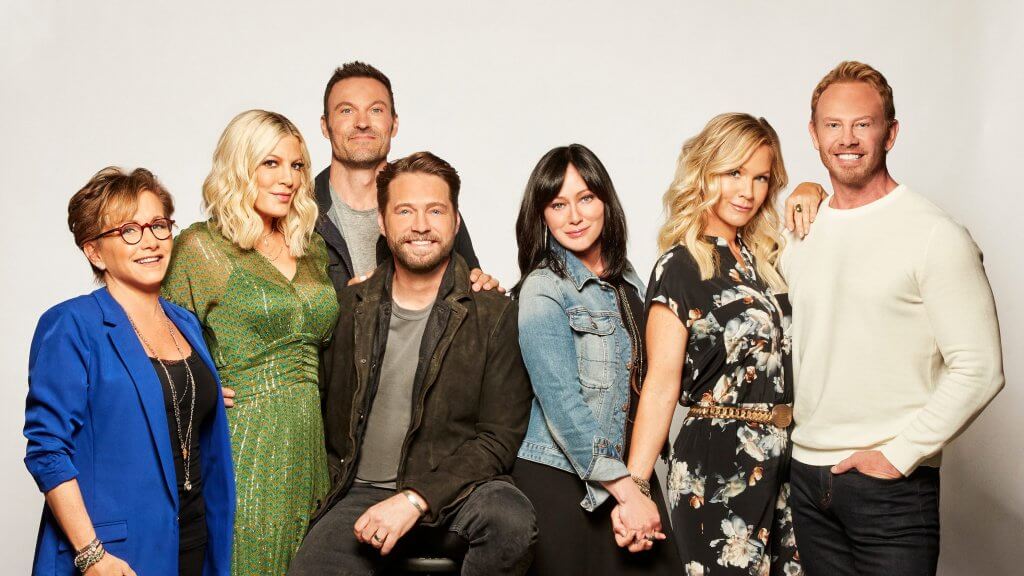 Doherty is still adjusting to the ways that cancer changed her body. The star had a surgery to reconstruct her breasts in 2018, called a "DIEP flap," in which surgeons take tissue from another part of the body (usually the lower abdomen) and use it to reconstruct a breast.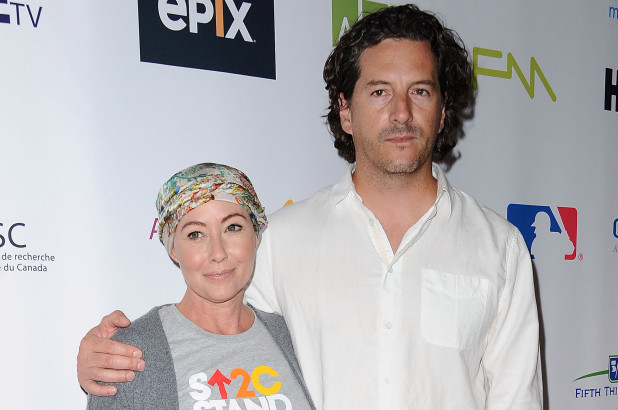 Dr. Andrea Pusic, Chief of Plastic and Reconstructive Surgery at Brigham and Women's Hospital, explained the procedure in a previous conversation with SurvivorNet about breast reconstruction options after cancer surgery. "Effectively, it looks very much like a tummy tuck operation," Dr. Pusic said. "But it's more complicated than that, because we're taking the tissue off and hooking it up to blood vessels that are just under the ribs in the chest area… to make a breast."
After recovering from the surgery and returning to work on the BH90210 set, Doherty said she's trying her best to take care of her body.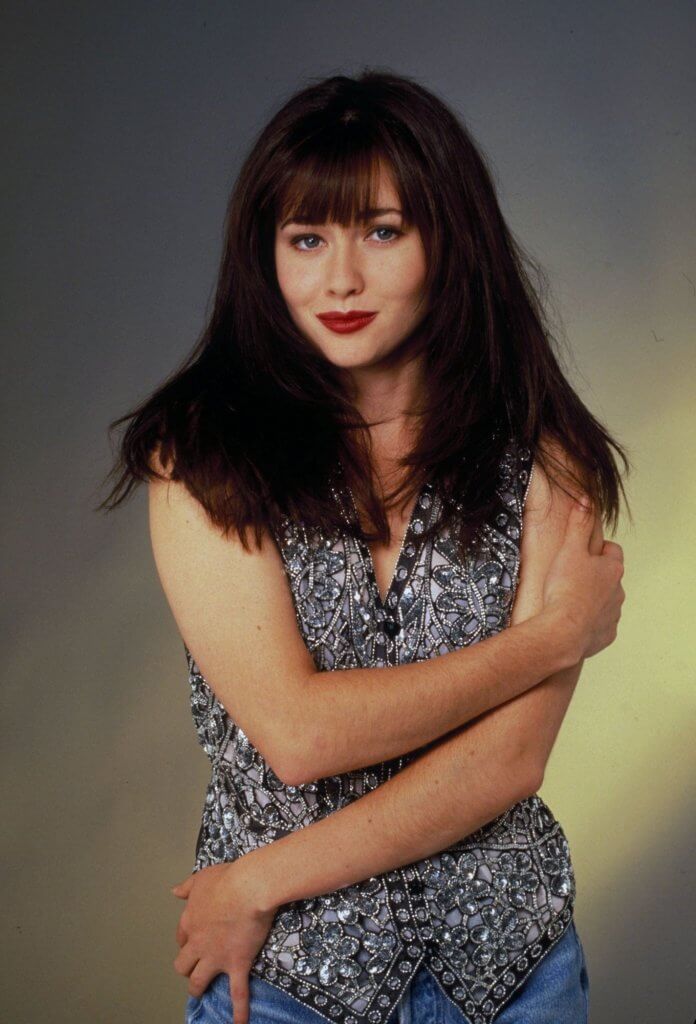 "I came out of [cancer treatment] in as good of a condition I think somebody [in my situation] could be in," she said. "[But] I'm exhausted. And I'm really terrible with self-care. When I'm at work, I have a tunnel vision mentality."
Doherty said she's been critical of herself and her body.
"I'm never going to be the size I used to be," she said. "Some of my meds that I'm on keep zapping the collagen out of me, so I'm never going to have a wrinkle-free face. I'm critical of myself. Byt there are some things you can't fight."
RELATED: Will I Look Older After Breast Cancer Treatment?
The changes have been tough for the star to get used to, but she said she is doing her best to focus on the overwhelming positive: the fact that she's lucky to be alive.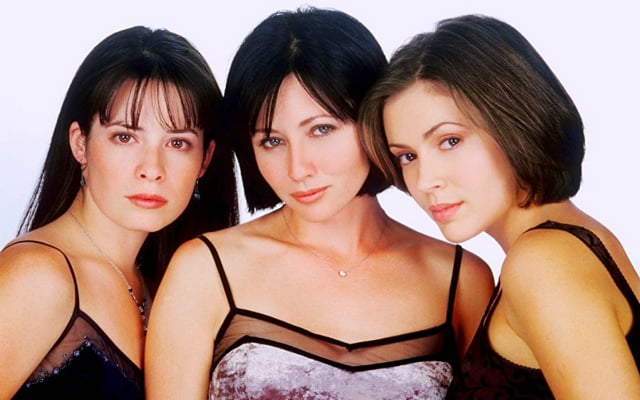 "I'm trying to figure out how to accept who I am now," she said. "I'm trying to be kinder to myself. And I try to live each day as an amazing, precious gift that I've been given."
RELATED: Body Image, Sex, and Adjusting to a New Normal After Cancer Treatment
Doherty isn't alone in her struggle to accept her body after breast cancer treatment. A lot of people in the SurvivorNet community have shared with us that cancer took a toll on their confidence, and that regaining a healthy sense of body positivity was a long process.
RELATED: My Confidence Was Destroyed: Dealing With Body Image During Cancer Treatment
Survivor Laura Morton saw her surgery as a "silver lining" to her breast cancer journey.
"I always tell people that I no longer have my original factory parts," she said. "But I do have 25-year-old boobs in a 54-year-old body… [and] I got lipo out of the deal, because they used my own fat to build cleavage and put in around the implants. I got a twofer. It was great."
Dr. Elizabeth Comen, a medical oncologist at Memorial Sloan Kettering Cancer Center and a medical advisor to SurvivorNet, spoke with us about regaining confidence after breast cancer. "It takes time after breast cancer surgery for some women to feel sexy again, to feel good in their skin again," she said. "They may no longer have sensation in their nipples. They may no longer have nipples. They may have decided not to reconstruct their breasts." After surviving breast cancer, Dr. Comen said, it's important for women to focus on the parts of their bodies that still make them feel sexy and confident. "What other parts of their body might they tap into, look into to feel good about themselves? Not necessarily replace what they don't have anymore, [but] perhaps [to] make them feel still sexy and in the moment."
RELATED: The Silver Linings: Laura Morton On The Aftermath Of Breast Cancer Surgery
Everyone's experience grappling with body image after a cancer journey is different. Some survivors choose, for instance, to forego reconstruction altogether and embrace their bodies without breasts.
RELATED: The Flat Movement: Embracing Your Body After Treatment
Regardless of the path that women choose to take in terms of reconstruction after breast cancer surgery, the mental challenge is as important as the physical one — that is, learning to be kind to your body and to accept it as what it is: a body that survived cancer.
Learn more about SurvivorNet's rigorous medical review process.
---