Shannen's 'Friendsgiving'
Shannen Doherty, 49, is currently battling stage four breast cancer.
She shared a countdown to her 'Friendsgiving' with bestie, actress Sarah Michelle Gellar.
Having a strong support network through cancer is important for good mental health.
Actress
Shannen Doherty
, 49, is at it again with bestie Sarah Michelle Gellar – the two are cooking up some delicious food for their upcoming 'Friendsgiving' celebration. We're so happy to see Doherty continually having a ball with her friends amid her stage four
breast cancer
fight.
Related: Shannen Doherty, 49, Goofs Around With Bestie Sarah Michelle Gellar Amid Breast Cancer Battle: "It's Time for Me to Deal with My Stress."
Read More
In a story posted to her Instagram, Doherty shared a sneak peek at what the two are up to. She showed off their personalized cooking aprons, as well as a countdown clock to their upcoming celebrations.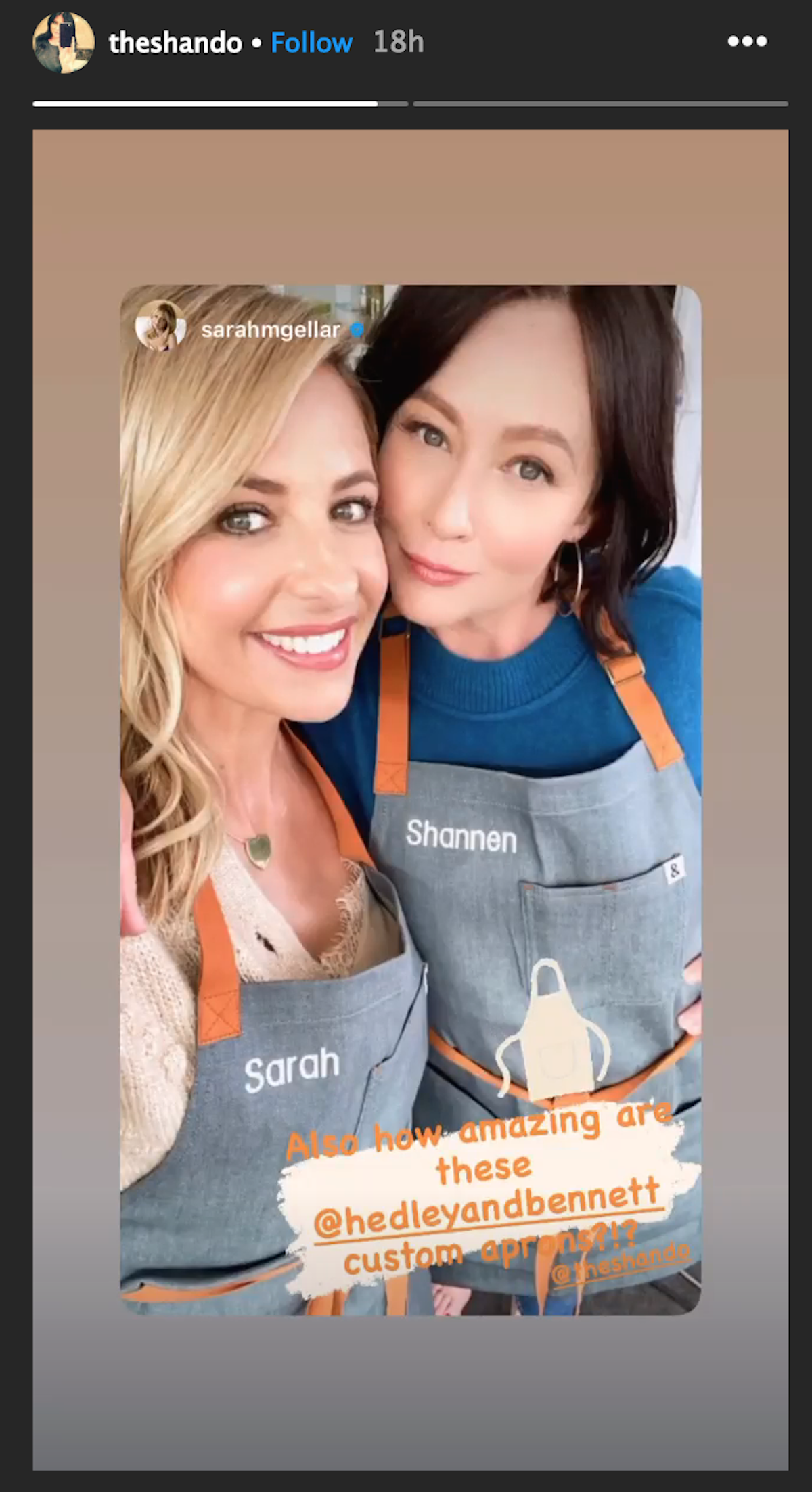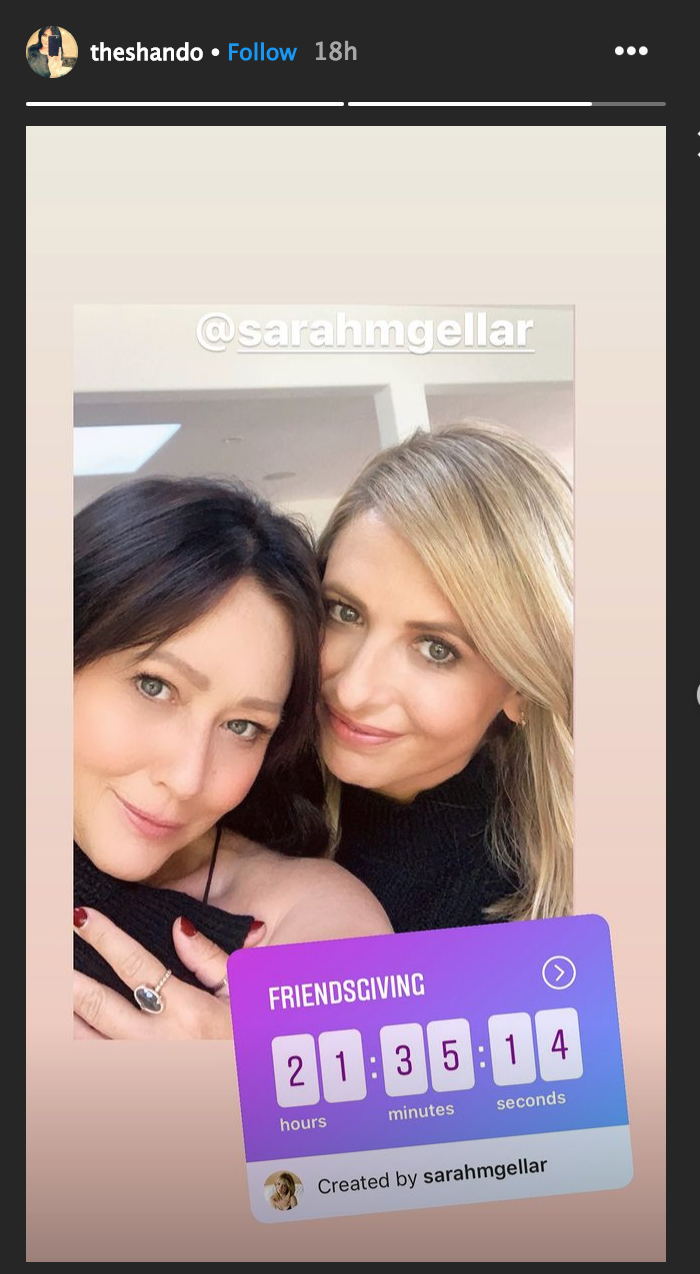 Shannen's Cancer Diagnosis
Doherty was first diagnosed with breast cancer in 2015 after finding a lump in breast. After undergoing treatment, the cancer went into remission in 2017. But in early 2020, she announced her cancer had returned, and that it was metastatic breast cancer. Metastatic breast cancer is advanced stage breast cancer, also called "stage four." This type of breast cancer has metastasized or spread to other areas of the body.
Related: As Shannen Doherty Fights Metastatic Breast Cancer Her '90210' Co-Stars Remind Us How Strong She Really Is
Dr. Elizabeth Comen, a medical oncologist at Memorial Sloan Kettering Cancer Center, told SurvivorNet in an earlier interview what to expect from a stage four breast cancer diagnosis. Dr. Comen said, "Technically metastatic breast cancer is not curable, but it is highly, highly treatable, especially depending on the type of disease that a woman can have. So the first step with someone with stage four breast cancer is to try to figure out where is the metastatic breast cancer, meaning where did the breast cancer spread because that's what defines stage four breast cancer."
Related: What Are CD4/CD6 Inhibitors? And How Can They Fight Advanced Breast Cancer?
Dr. Comen told SurvivorNet that the diagnosis can come about even if you weren't screening for the disease. "Some women are diagnosed incidentally with stage four breast cancer, meaning that they had some scan or for some other reason the breast cancer was picked up and the breast cancer was found as metastatic. But they really didn't have any symptoms. And in that situation what we're really trying to do is keep things as stable as possible, keep you from having any symptoms, and ideally decrease wherever the site of cancer is."
Dr. Comen Explains What a Stage Four Breast Cancer Diagnosis Means
The Benefit of Support Networks
Having a strong support network in place is important for cancer patients, and Doherty is proof of that. We love seeing her happy and smiling with friends, doing silly activities, and, of course, preparing for 'Friendsgiving' as she goes through her cancer journey.
Related: 'Faith, Family, and Friends' Helped Beverly Reeves Get Through Ovarian Cancer Treatment
Support networks can include friends, family, spouses, and even faith communities. Have a solid support system in place makes the cancer journey more manageable. Ovarian cancer survivor Kelly Sargent told SurvivorNet in an earlier interview how helpful her support group has been, saying, "I have an incredible set of friends that I met after my diagnosis through a Bible study group that have become very, very close friends of mine that are an incredible part of my support system. That support from those ladies has been life-changing for me. I can't imagine going through it someplace else."
The Benefit of Support Networks for Cancer Patients
Learn more about SurvivorNet's rigorous medical review process.