Shannen's Strength
Actress Shannen Doherty, 49, is battling stage four breast cancer.
Her former castmates from the hit TV show Beverly Hills, 90210 say in a new interview that Doherty is "strong" and "determined."
Having a strong, positive mindset, as well as support networks, is often helpful for people battling cancer.
Actress
Shannen Doherty
, 49, is battling stage four
breast cancer
, and her
Beverly Hills, 90210 
co-stars Tori Spelling and Jennie Garth remind fans that her life is about so much more than just cancer. "She's just Shannen, and our friend, and our castmate," they said in a recent interview.
Related: Shannen Doherty, 49, Goofs Around With Bestie Sarah Michelle Gellar Amid Breast Cancer Battle: "It's Time for Me to Deal with My Stress."
Read More
Jenni Garth said of her fellow
90210 
actress, "Shannen's just a
really strong person
. That's who she is…she's very determined, and you don't think about cancer when you're working with her or hanging out with her. That's not what her life is."
Related: Sisterhood of Support: Sarah Michelle Gellar To Interview Best Friend & Breast Cancer Warrior Shannen Doherty
The two women praised Doherty's fierce work ethic, too. Tori Spelling said, "She actually didn't share with us that her cancer had come back. We didn't find out until after, and that's just a testament to her because she didn't want people to feel bad for her or think she couldn't work as hard. And she worked so hard."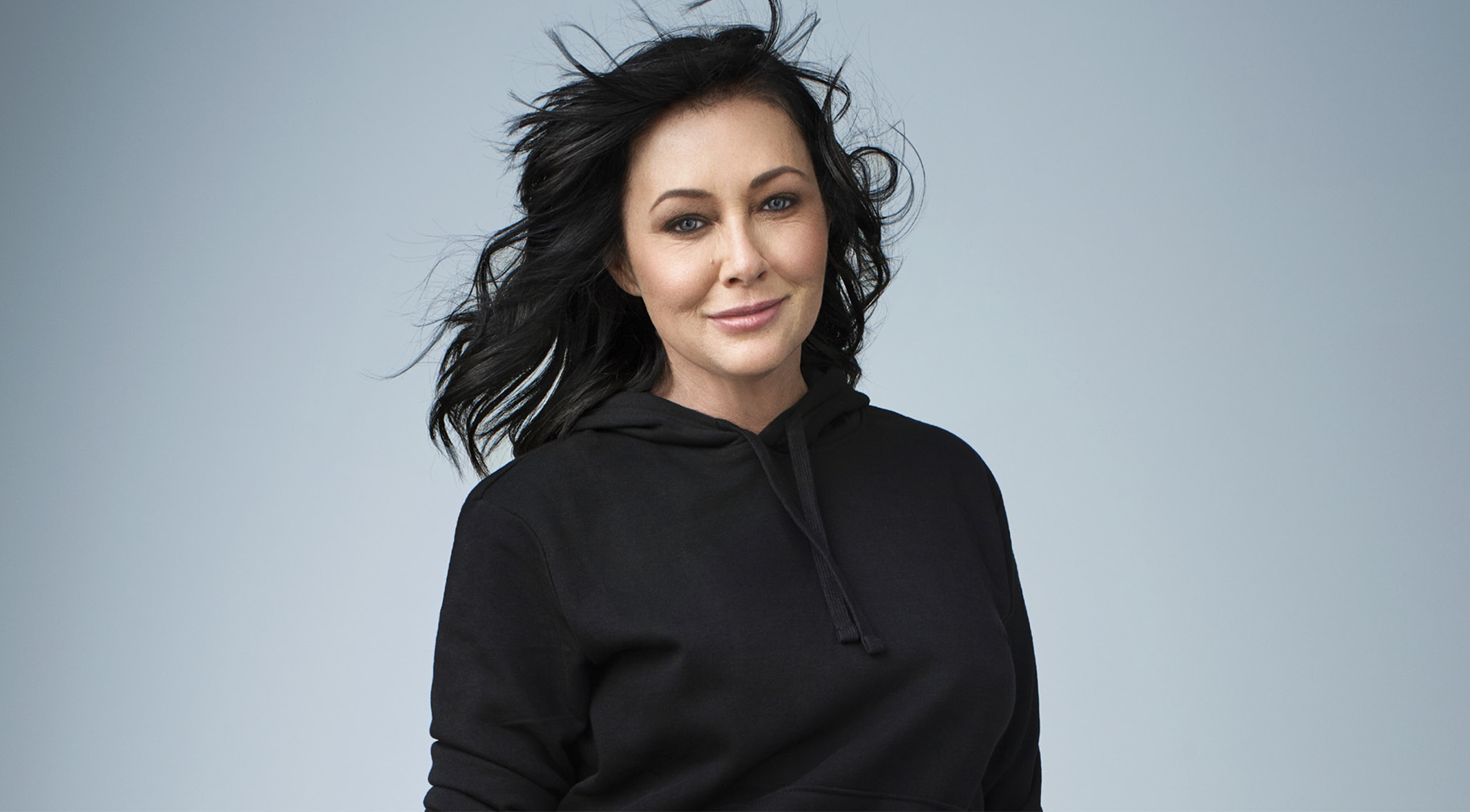 Shannen's Cancer Battle
Shannen was first diagnosed with breast cancer in 2015, and then it went into remission. But her cancer returned earlier this year, and it had spread.
Related: Shannen Doherty Shares Her Challenging Diagnosis, Stage 4 Breast Cancer — What Are Her Treatment Options?
Dr. Elizabeth Comen, a medical oncologist at Memorial Sloan Kettering Cancer Center, tells SurvivorNet what the options are for patients, such as Doherty, who have advanced breast cancer. "I treat women day in and day out who have metastatic breast cancer," she says.
Related: Hopeful News for Breast Cancer: A New Drug Combination to Extend Survival Time
"They're living with their cancer," says Dr. Comen, "because they have, fortunately, in today's medical technology, what's available are so many different options, including standard therapies, whether it be chemotherapy or hormonal therapies, or a new targeted medicine based on genetic sequencing of your cancer that may have been performed– meaning, trying to understand the mutations that are found in your cancer and are there any specific drugs that could be targeted for that mutation."
An Overview of Treatment Options for Advanced Breast Cancer
A Strong Mindset
Doherty's strong, determined mindset is an asset in cancer treatment. Having a positive attitude matters, too.
 Dr. Siddhartha Ganguly, the Director of the Lymphoma/Myeloma Program at the University of Kansas, tells SurvivorNet, "You have to have the eye of the tiger to go through this grueling process that is necessary these days to get rid of these virulent and aggressive cancers, not only just lymphoma. That is probably true for any cancer. Because we know that the mind-health balance is very important, and it works in various ways. And even a good, positive mind increases our interleukins, our immune system."
Related: The Benefit of Support Networks for Cancer Patients
Having a strong mindset helps not only the immune system but can make the road ahead easier. An empowered mindset, combined with the support of loved ones, makes the cancer journey more manageable for many.
'The Eye of the Tiger' — Why Mindset and Lifestyle are So Important During Treatment for CLL
Learn more about SurvivorNet's rigorous medical review process.