Overcoming Health Challenges, Finding Happiness
"Basic Instinct" actress Sharon Stone, 65, shared a heart-wrenching experience where she experienced a mishap amid Botox. Her anti-aging efforts distorted half of her face before things returned to normal with additional shots.
Stone also suffered a life-threatening stroke and a nine-day brain hemorrhage in 2001. It took her several years to recover after the health crisis fully.
Stone had a breast cancer scare after a large tumor was found amid screening described as larger than her breast. Fortunately, it was benign. The experience caused the actress to advocate early breast cancer screening and detection.
The U.S. Preventive Services Task Force recommends women at average breast cancer risk begin screening for breast cancer at age 40. Women with the BRCA gene mutation, who have a family history of cancer or have dense breasts, are at higher risk and should talk with their doctor about when to screen and may be younger than 40.
SurvivorNet experts recommend performing a monthly breast self-exam to look for anything unusual with your breasts because it can help catch breast cancer between regularly scheduled mammograms.
"Basic Instinct" star Sharon Stone, 65, embraces women's empowerment, but even she once fell victim to the whims of Hollywood's fixation on a woman's looks. The actress admitted she went through periods where she regularly received Botox to maintain her youthful looks. However, a cosmetic mishap that distorted half of her face coincided with a near-death brain hemorrhage experience reminded Stone of what's most important – true beauty comes from within.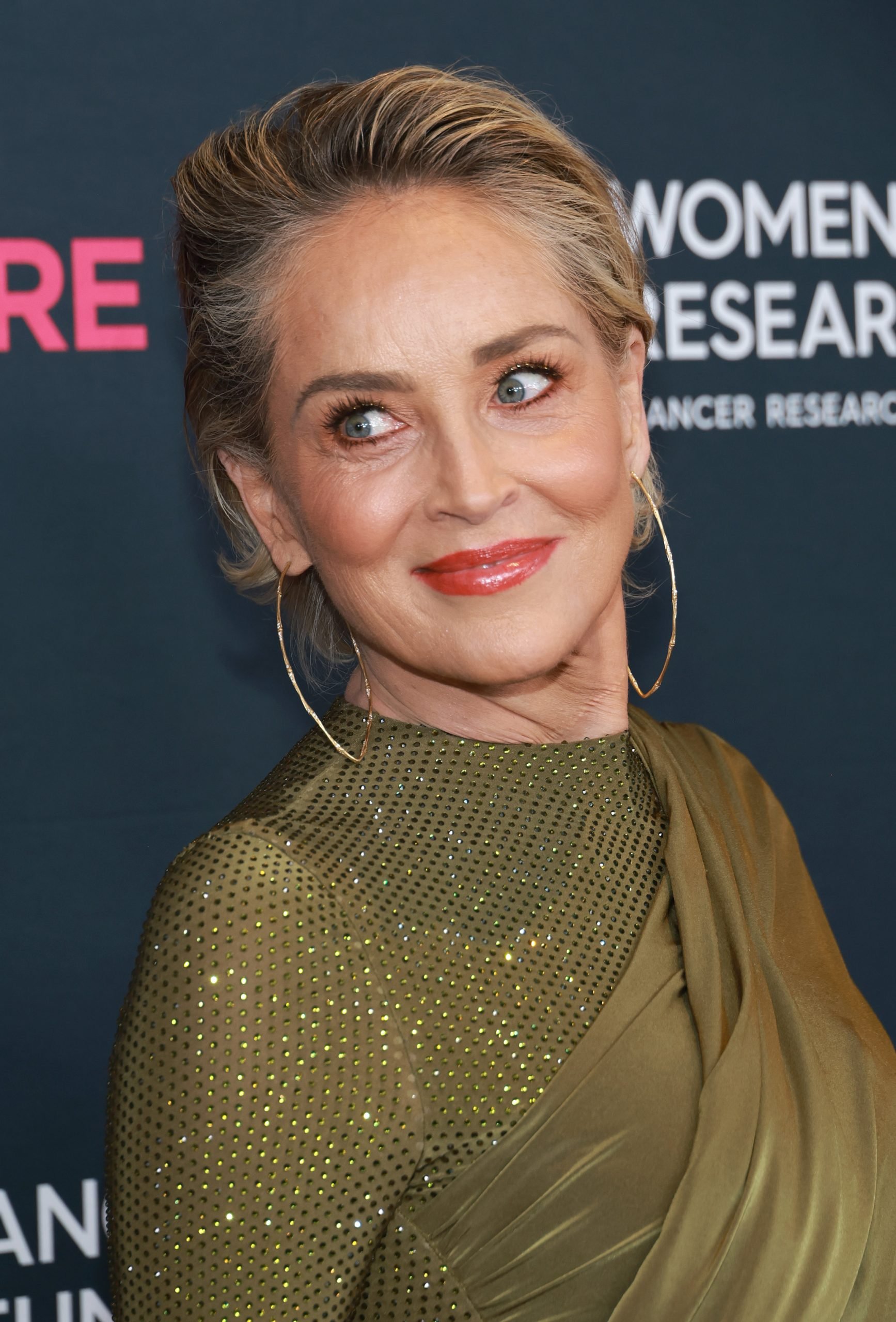 Stone's been a fixture in television since the 1980s. Her resilience has stood the test of time and helped her overcome adversities. She previously commented on Instagram about her share of setbacks, including multiple miscarriages and experiences women "bear alone and secretly with some kind of sense of failure."
Read More
Among her challenges involves something many women can relate to – aging. The "Bay City Blues" star would regularly receive Botox over the years, but the common practice caused her another setback. "There were periods in the super fame when I got Botox and filler and stuff, and then I had this massive stroke and a nine-day brain hemorrhage, and then I had to have over 300 shots of Botox and filler to make the one side of my face come up again," Stone previously
told
Vogue in an interview. The Botox mishap and the brain hemorrhage changed the actress' outlook on life. She placed added emphasis on inward and outward beauty.
"If you don't see me for more than that, you'll please find your way to the exit," Stone said, adding that she's since found happiness in her life.
"I feel really, really happy. I've never been this joyful," Stone added.
Sharon's Brain Hemorrhage
Stone suffered a life-threatening stroke in 2001 after a ruptured vertebral artery caused by internal bleeding in her brain. According to the National Institutes of Health (NIH), this type of injury is likely from "blunt injury to the head and neck." This type of injury is an "important cause of stroke or transient ischemic attack," NIH adds, meaning blood flow is restricted. This life-threatening situation prompted her doctors to give her a slim chance of survival, but fortunately, she pulled through the trying experience.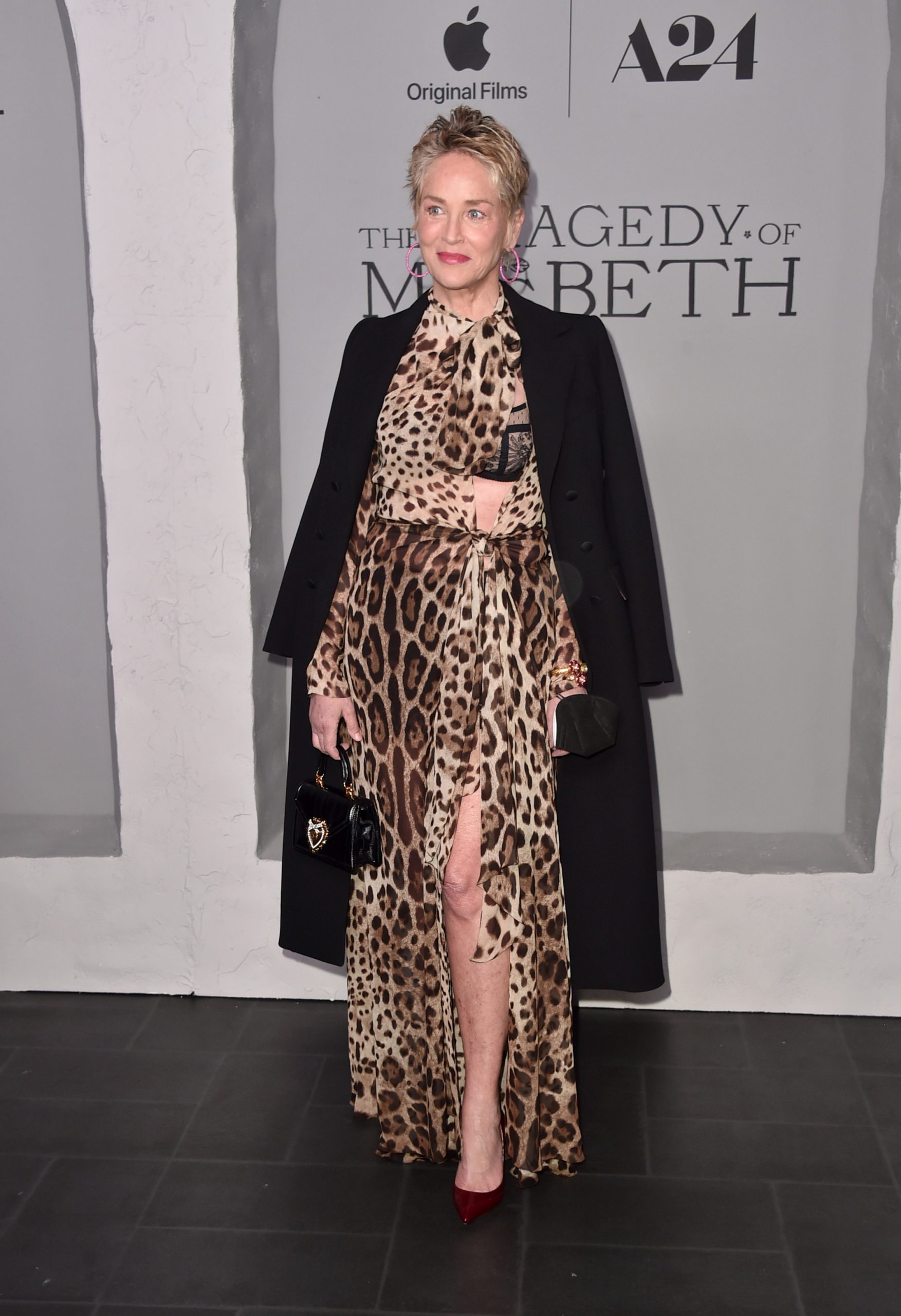 It took her nearly seven years to recover, and she lost years of work and income due to her health battle. "I had to remortgage my house. I lost everything I had. I lost my place in the business. I was like the hottest movie star, you know?" she told Variety.
Over the years, her efforts to bounce back paid dividends. She's now mentally and physically stronger after the adversity she faced several years ago. She currently sits on the board of the Barrow Neurological Foundation, which focuses on neurological research.
Sharon Also Had a Breast Cancer Scare
Stone said doctors discovered a large tumor bigger than her breasts amid screening earlier this year. She shared her emotional story at the Courage Award during the Women's Cancer Research Fund this past March.
"Those mammograms are not fun," Stone said, according to Entertainment Tonight. "And for someone like me who was told that I had breast cancer because I had a tumor that was larger than my breast, and they were sure that I couldn't possibly have a tumor without it being cancer."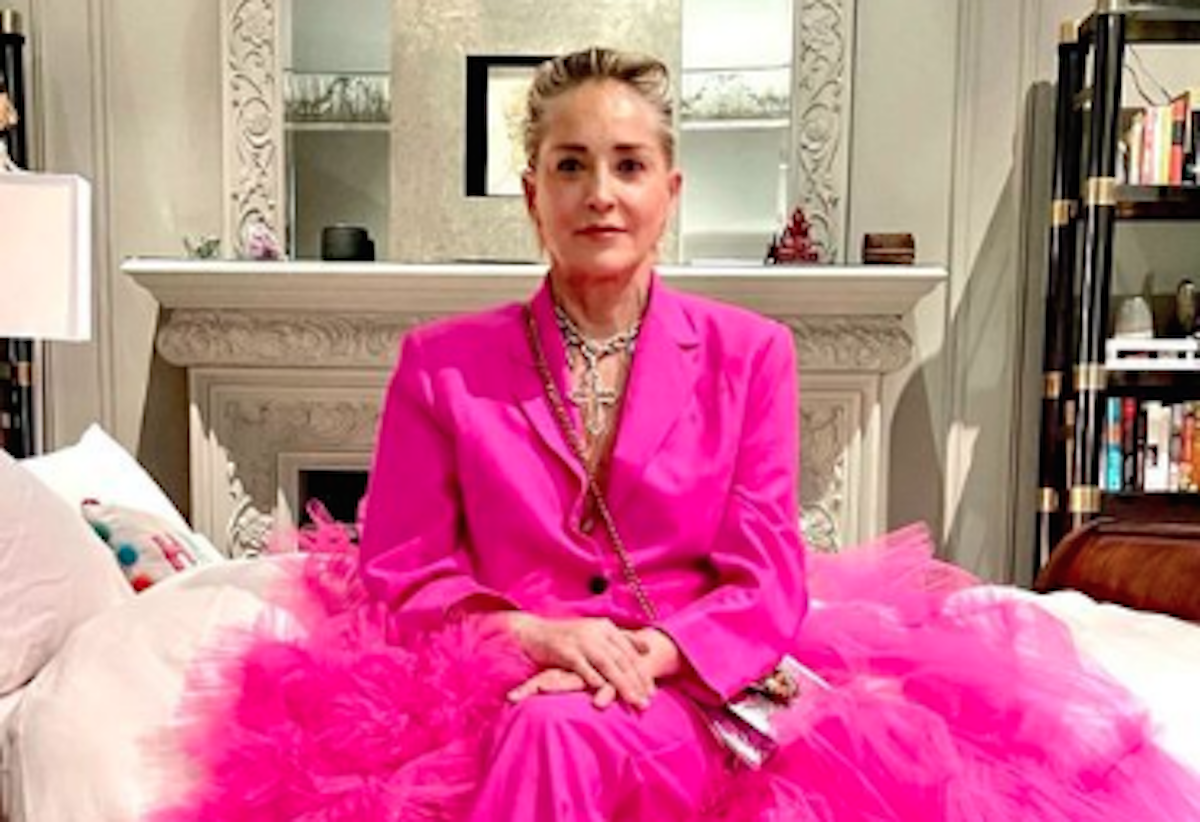 Stone added that doctors later confirmed that the tumor was benign (noncancerous), but the fear of a possible cancer diagnosis is a stressful experience for many people.
"But I went to the hospital, saying, 'If you open me up and it's cancer, please take both my breasts,' because I am not a person defined by my breasts," she admitted, adding a joke: "You know, that might seem funny coming from me since you've all seen 'em."
The worrisome experience caused Stone to advocate breast cancer screening and prevention.
"Don't ever feel compelled not to get a mammogram, not to get a blood test, not to get surgery because it doesn't matter," Stone urged all sitting in the audience. "I'm standing here telling you I had one-and-a-half and more tissue of my breasts removed, and none of you knew it."
When to Screen for Breast Cancer
The medical community has a broad consensus that women have annual mammograms between the ages of 45 and 54. However, an independent panel of experts called the U.S. Preventive Services Task Force (USPSTF) is saying that women should start getting mammograms every other year at the age of 40, suggesting that this lowered the age for breast cancer screening could save 19% more lives. For women aged 55 and older, the American Cancer Society recommends getting a mammogram every other year. However, women in this age group who want added reassurance can still get annual mammograms.
WATCH: When to begin mammograms?
Women with a strong family history of breast cancer, have dense breasts, have a genetic mutation known to increase the risk of breast cancer, such as a BRCA gene mutation, or a medical history, including chest radiation therapy before age 30, are considered at higher risk for breast cancer.
"Digital mammography, it turns out, significantly improves the quality of the mammogram…It's 3D or tomosynthesis mammography," Dr. Connie Lehman, Chief of the Breast Imaging Division at Mass General Hospital, explains to SurvivorNet.
Below are common breast cancer symptoms to look out for:
New lump in the breast or underarm (armpit)
Any change in the size or the shape of the breast
Swelling on all or part of the breast
Skin dimpling or peeling
Breast or nipple pain
Nipple turning inward
Redness or scaliness of breast or nipple skin
Nipple discharge (not associated with breastfeeding)
Learn more about SurvivorNet's rigorous medical review process.
---