Disparities in Multiple Myeloma
Houston Astros' Gary Pettis is currently battling multiple myeloma — a rare blood cancer.
Multiple myeloma is the most common blood cancer affecting Black Communities.
Experts tell SurvivorNet that Black patients need fair access to treatment options.
News of Houston Astros' Gary Pettis'
multiple myeloma
diagnosis has sparked an important conversation surrounding Black communities and the need for proper access to cancer treatment. If Black cancer patients cannot receive care quickly, the outcomes can be deadly.
Multiple myeloma is a very rare blood cancer which causes white blood cells in your bone marrow, called plasma cells (the cells that make antibodies to fight infections), to grow out of proportion to healthy cells. With the larger number of abnormal cells, it keeps healthy cells from fighting infections in the body, and can cause the disease to spread to other parts of the body. While this disease is considered rare, it's the most common type of blood cancer that impacts Black communities, and Black individuals are twice as likely to be diagnosed compared to white patients.
Read More
Related: Blood Cancer is Different From Other Cancers — Some Treatments Are, Too
Even though survival rates have improved over the years thanks to developing research, Black communities are still at a serious disadvantage. According to the International Myeloma Foundation, Black multiple myeloma patients only gain 0.8 years of life compared to the 1.3 years shown in white patients. This has so much to do with access to treatment options, and studies have shown that  37% of Black patients are less likely to undergo stem cell transplant even though they are eligible.
"I think the most important thing is to make sure that [Black] patients have access to novel therapies and the best combinations," Dr. Ronald Orlowski, a board-certified medical oncologist at MD Anderson Cancer Center, tells SurvivorNet. "Many studies show that if they have equal access, then they do at least as well and in some cases, even possibly better."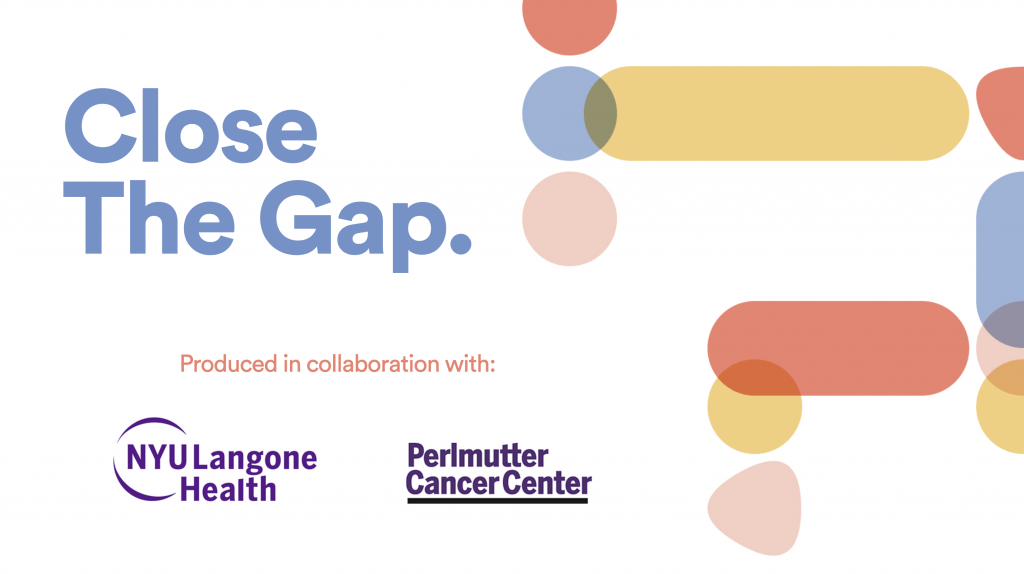 Clinical Trials & Black Communities
Clinical trials can be life-saving resources for cancer patients facing a rare and difficult diagnosis. However, many Black communities are still suspicious of clinical trials, and it dates back to the 1932 Tuskegee syphilis experiment. More than 600 Black men in Alabama were enrolled in the study by the U.S. Health Service, but the men were never told what the study was truly about and they were never given the proper treatment to cure the disease. Since the infamous experiment, it's understandable that Black patients are distrusting of clinical trials, and compared to the general population, Black patients and other minorities are underrepresented in clinical trials. However, experts stress how valuable these trials can be.
Related: Minorities Are Missing Out On Life-Saving Cancer Care & Clinical Trials: 4 Changes Needed to Help Fix This Problem
"[A study] showed that if people participated in clinical trials for myeloma, the differences between any outcome in caucasian or Black patients sort of goes away, that they both derive benefit from participation in a clinical trial," Dr. Natalie Callander, a board-certified medical oncologist at University of Wisconsin School of Medicine and Public Health, tells SurvivorNet. 
The first step to address this underrepresentation is to slowly rebuild trust in the Black community. Physicians need to make clear that they acknowledge inequality Black communities and other minorities have faced in the healthcare system, and reassure patients they have no plans to take advantage of it. Above all, patience is key.
Dr. Otis Brawley explains how physicians can build trust with patients
Navigating Multiple Myeloma Treatment
Once receiving a multiple myeloma diagnosis, there's a few steps to the process. The first approach some physicians take is to give patients combination therapy, which means using multiple drugs. This therapy is called RVD, consisting of Revlimid (lenalidomide), Velcade (bortezomib), and Dexamethasone. The combination of these three drugs has been shown to be highly effective as the first treatment myeloma patients receive that doctors agree it should be the standard of care.
If patients respond well to combination therapy, the next step in the treatment process is often a stem-cell transplant. There are two forms of transplants that could be taken: autologous stem-cell transplant and allogenic transplant. During an autologous stem-cell transplant, your own healthy stem-cells are removed from your bone marrow prior to chemotherapy and then are re-inserted into the bone marrow following therapy. During an allogenic transplant, stem-cells will be taken from a healthy donor that closely matches your body's cell type and may even be related to you.
Related: Coronavirus Safety: What Can We Learn From This Stem Cell Transplant Survivor During These Days of Social-Distancing?
The chemotherapy and subsequent stem-cell transplant take about two weeks and can be difficult to tolerate. Due to the initial high dose of chemotherapy, you will have to endure hair loss, nausea, vomiting, diarrhea, and a 50% chance of infection that can be treated with antibiotics. Patients typically recover by the end of the third week and are released from the hospital.
Dr. Sagar Lonial explains what to expect during a stem-cell transplant for multiple myeloma
Learn more about SurvivorNet's rigorous medical review process.