Looking To Support Trebek's Pancreatic Cancer Battle?
Trebek has said he is overwhelmed with supportive mail
Consider donating to pancreatic cancer causes, instead.
MD Anderson's Pancreatic Cancer Moonshot is seeking a blood test for early detection of the disesase
Trebek has been a supporter and spokesperson for the Pancreatic Cancer Action Network (PanCAN)
A doctor has hit on a brilliant solution for Alex Trebek, who
told fans recently,
"as you can see, the volume of mail I'm receiving is getting out of hand!"
RELATED: In An Emotional Interview, Alex Trebek Confirms He'll Continue Stage 4 Pancreatic Cancer Treatment: 'I'm On The Right Track'
Read More
"It's now reached the point that I am overwhelmed and will no longer be able to respond to every request, and I will respond to none sent to my home."
Dr. Allyson Ocean explains why pancreatic cancer is so difficult to treat
Ever-gracious, Trebek added, "Please know that your good wishes are welcome and I appreciate them all."
A Better Way to Show Support
There's a better way to support Trebek — or any cancer patient you admire. And Heath Bettancourt, a New York pediatrician nailed it with his comment on the "Jeopardy!" Instagram post (below).
RELATED: Teen 'Jeopardy!' Winner Avi Gupta Raises $200K for Pancreatic Cancer Research in honor of Alex Trebek
"Perhaps sending a gift to pancreatic cancer research would be a better way to show support to Alex," Bettencourt commented. Others agreed and his comment got 274 likes.
So where should those looking to support Trebek — and pancreatic cancer causes — consider sending donations?
PanCAN: Patient and Research Support
In the U.S., the Pancreatic Action Network — known as PanCAN, supports patients diagnosed with the disease and has invested $126 million in scientific research and clinical initiatives.
RELATED: Singer Aretha Franklin's Legacy– So Much Soul & Now a Serious Gift To Support Pancreatic Cancer Research
Trebek is among their "army of volunteers" working with PanCAN to raise awareness. PanCAN sponsors "Know Your Tumor," a precision medicine program that helps customize treatment. The organization also advocates for federal cancer research dollars — all while directly helping patients make informed treatment decisions.
The Moonshot: Hope For A Blood Test
The Pancreatic Cancer Moonshot research program at MD Anderson Cancer Center is working to develop a blood test for pancreatic cancer, a disease for which early diagnosis is crucial — yet notoriously difficult.
Dr. Anirban Maitra co-leader of the Pancreatic Cancer Moonshot at MD Anderson Cancer Center on the importance of early detection. 
"By identifying abnormal blood-based cancer markers, called biomarkers, our intent is to detect the cancer before it's symptomatic," says Dr. Anirban Maitra, the Moonshot's co-leader.
RELATED: 3 Key Pancreatic Cancer Red Flags to Look Out For; Some Were Present in Alex Trebek & Patrick Swayze
These are efforts that are very hard to get funded through the National Cancer Institute," Dr. Maitra adds. "So we are incredibly dependent on the support of concerned individuals … and we continue to look for their support at every possible level."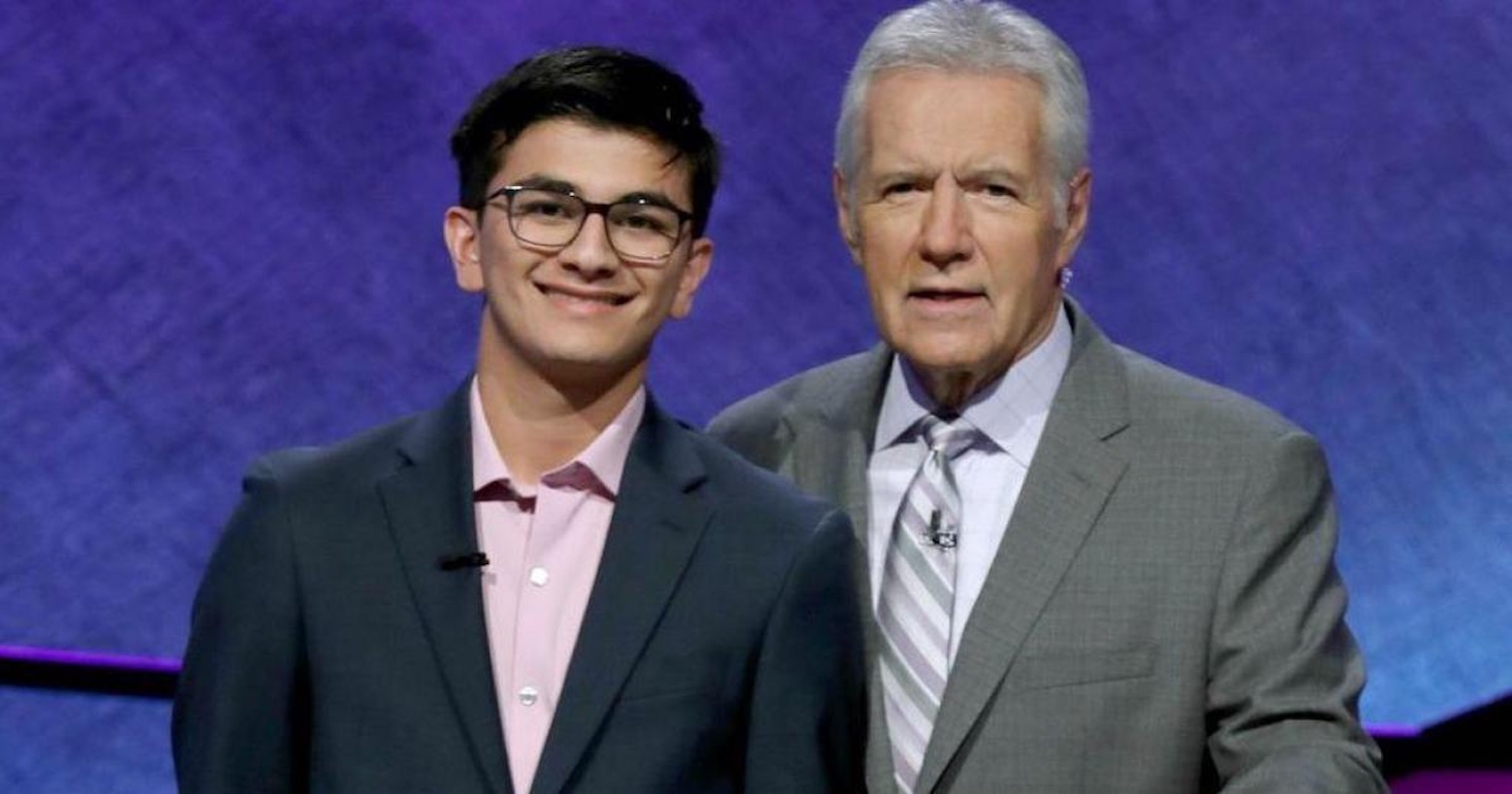 Teen "Jeopardy!" champ, Avi Gupta, raised $200,000 for pancreatic cancer research at Oregon Health & Science University's Knight Cancer Institute in honor of Trebek. 
Research Funding Slashed During Covid-19
Amid the coronavirus pandemic, cancer fundraising efforts have been hampered, causing decreases in research funding and patient support programs that could have a profound impact on patient outcomes in the future.
RELATED: Cancer Charities Go Virtual as Coronavirus Poses an Existential Threat To Vital Support & Research
In recent years, the U.S. has seen cancer death rates drop by 2.2% – the largest ever single-year drop, largely due to new developments in immunotherapy treatments for cancer patients. Without funding, the research behind these advances is stalled.
RELATED: Major Cancer Group Calls on Congress to Protect Funding for Research After Trump's Proposed 2020 Budget
To make matters worse, in March, the President proposed cutting the National Institutes of Health (NIH) budget from its current $39.1 billion to $34.4 billion — a 12% cut. The proposal would also cut the National Cancer Institute (NCI)'s budget by $897 million — a 15% cut from the current funding level of $6.1 billion.
At a time when cancer research is so crucial, cuts in cancer funding increase the need for gifts from individual donors.
So, consider Dr. Bettencourt's advice. Now that Trebek's mailbox is overflowing, those thinking of sending him a card or gift can better support his fight against stage 4 pancreatic cancer by supporting the organizations dedicated to helping Trebek — and others facing the disease —  beat the odds.
Learn more about SurvivorNet's rigorous medical review process.
---