Pancreatic Cancer: Know The Symptoms
A new study found diabetes with weight loss triples risk of pancreatic cancer
Jaundice, yellowing of skin or eyes, was an early symptom for Alex Trebek
Digestive trouble was a symptom Patrick Swayze had said he first ignored
Also watch for back pain, weight loss, change in stools, and blot clots
With a five-year survival rate of just nine percent, it's vital that pancreatic cancer is caught as early as possible. But early detection is notoriously challenging for this disease, which will strike nearly 57,000 people this year.
"By the time individuals walk into the clinic with symptoms like jaundice, weight gain, back pain, or diabetes, it's often very late," Dr. Anirban Maitra, co-leader of the Pancreatic Cancer Moon Shot at MD Anderson Cancer Center. adding, "about 80% will present with advanced disease."
Read More
RELATED: Jean Trebek On Hearing Alex's Pancreatic Cancer Diagnosis: "It Felt As If The Bottom Dropped Out Of My World"
Early detection, Dr. Maitra says, is crucial to treatment success. But what are the signs? New research on diabetes, out this week, underscores the substantial risk this symptom brings.
Dr. Anirban Maitra co-leader of the Pancreatic Cancer Moonshot at MD Anderson Cancer Center on the importance of early detection. 
In the study, people diagnosed with sudden-onset diabetes who also lost weight (1-8 pounds) had a three-times higher risk of pancreatic cancer.
Those who were already thin at the time of diagnosis — and lost further weight — faced the greatest risk: among 100,000 people who fit this profile, 400 were diagnosed with pancreatic cancer.
More Symptoms: Pay Attention
But even among those who don't develop diabetes, pancreatic cancer offers other clues:
RELATED: Alex Trebek Says Pancreatic Cancer Changed His Definition of Toughness: 'Nothing Wrong With A Man Shedding A Tear'
For Jean Trebek, 56, the first sign that something was 'off' with her husband, Alex, 80, was his skin color.
"We'd gone to Israel to visit the sites of the Holy Land," she told Guideposts in a recent interview. After dinner one night, she noticed his "coloring seemed off." She recalls asking her husband, 'You feeling okay?'"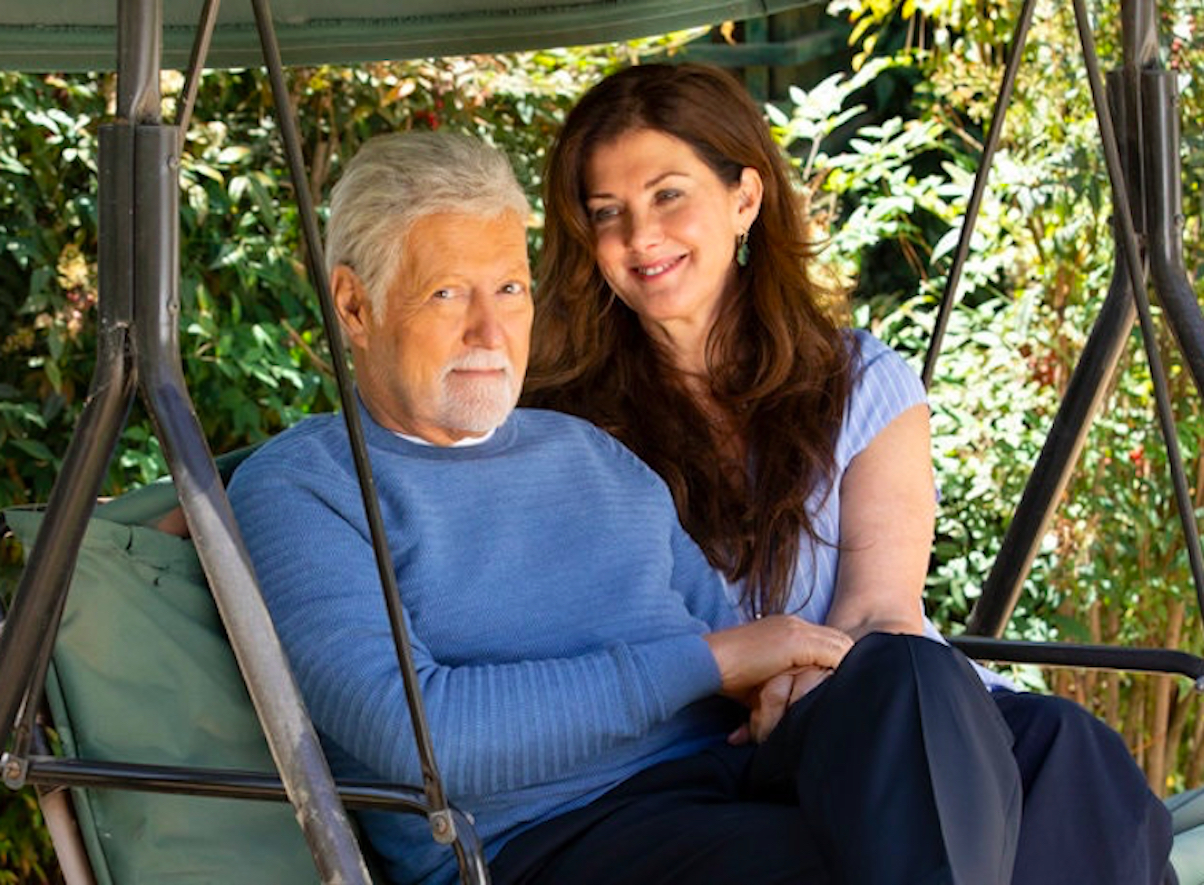 Despite their 26-year age difference, Alex and Jean Trebek, have been happily married for 30 years. She was the first to notice signs of his pancreatic cancer.
His diagnosis came only days later, in March 2019, after Trebek had a CT scan. "It felt as if the bottom dropped out of my world," Trebek said, of her response to the news.
Yellowing in Skin and Eyes
The "off" coloring that Jean Trebek noticed in her husband, Alex, was the result of jaundice, a symptom of pancreatic cancer. Actor Patrick Swaye, who was diagnosed with the disease in 2008 also saw evidence of jaundice.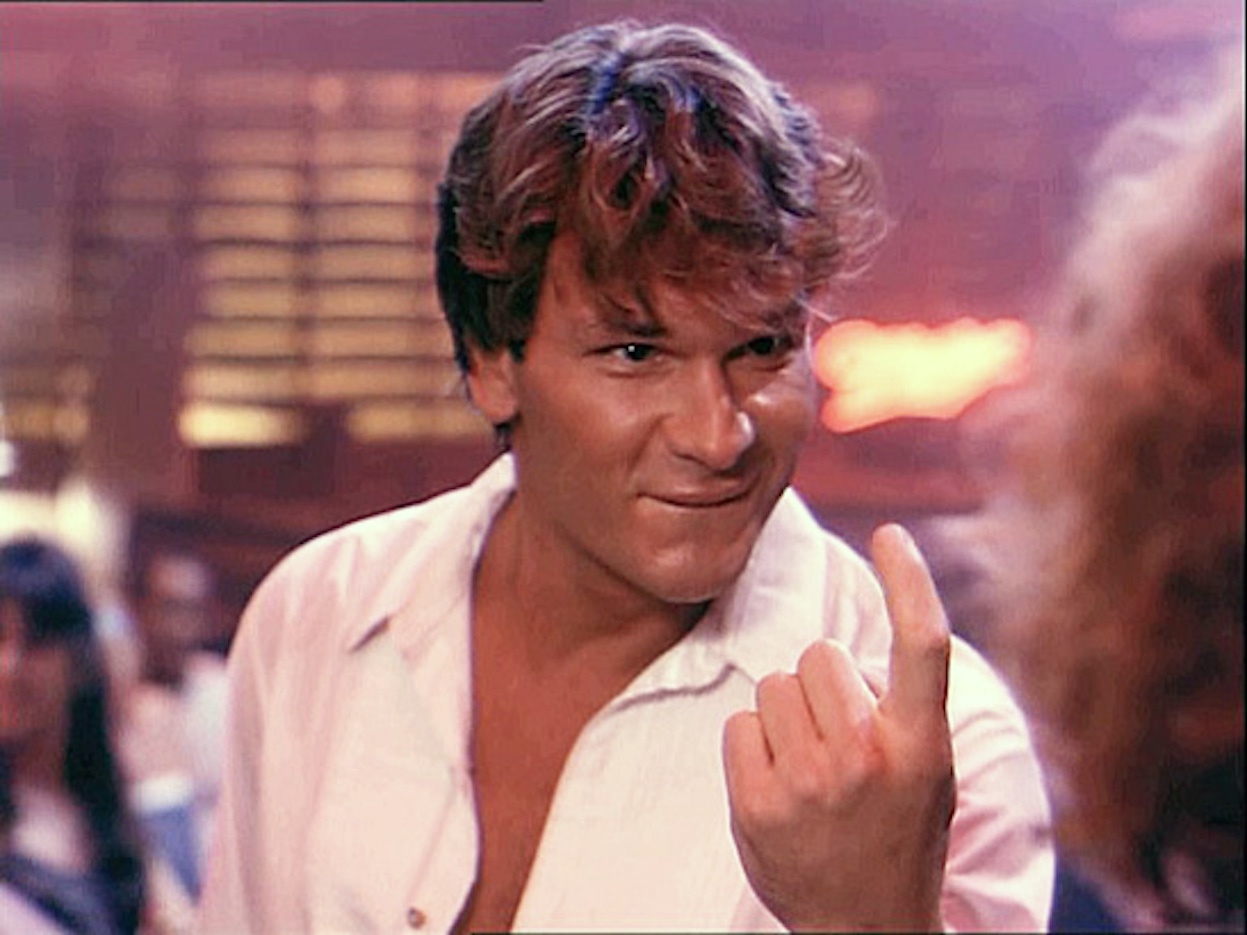 Actor Patrick Swayze says he dismissed early symptoms—like weight loss and digestive problems—of pancreatic cancer saying, "I'd always been pretty healthy." 
In The Time of My Life, his memoir, he wrote, "All of a sudden, you pull your eyes down and the bottom of your eyes go yellow and jaundice sets in—then you know something's wrong."
RELATED: Staggering News About The Rise in Pancreatic Cancer Deaths; Alan Rickman, Patrick Swayze, Michael Landon, and Too Many Others
In Swayze's case, and in others, the discoloration was the result of a blocked bile duct.
Digestive Symptoms
Swayze recounted digestive symptoms that he "figured would pass eventually". As he discovered when he was diagnosed with pancreatic cancer in 2008, those symptoms were early signs of the disease.
RELATED: Brave Marriott CEO Arne Sorenson, Hairless From Chemo, Leads His Global Team Through COVID-19 Crisis
"I had been having some digestive trouble, mostly acid reflux and a kind of bloated feeling, for a few weeks," Swayze wrote. "I've had a sensitive stomach my whole life, so I hadn't thought much of it, but lately I just couldn't shake the constant discomfort."
"I've had a sensitive stomach my whole life, so I hadn't thought much of it, but lately I just couldn't shake the constant discomfort."
Patrick Swayze in April, 2009, 5 months before he died of stage IV pancreatic cancer. (Image source: Metro.co.uk).
Swayze added that he wasn't hungry "and felt sick whenever I did eat, but I'd always been pretty healthy."
RELATED: Best-Selling Christian Author Tim Keller Diagnosed With Pancreatic Cancer — Advancements In Treatment Could Save Lives
The turning point came on New Year's Eve. The actor "nearly choked" on a sip of champagne. "It burned like acid going down. It felt like I'd drunk lye, a sharp, searing pain that brought tears to my eyes," he wrote. "I'd never felt anything like it."
From there, his symptoms worsened. "Then I started thinking, I'm getting skinny. I dropped about 20 pounds in the blink of an eye," he said.
Stomach Pain: "I Wish I Had Known…"
When Alex Trebek filmed a PSA for World Pancreatic Day, he emphasized the importance of recognizing the disease's often-subtle early symptoms:  "I wish I had known sooner that the persistent stomach pain I experienced prior to my diagnosis was a symptom of pancreatic cancer."
In this PSA for World Pancreatic Cancer Day, Trebek noted the disease's symptoms and said, "I wish I had known…"
He also listed mid-back pain, unexplained weight loss, the yellowing of skin or eyes, and new-onset diabetes.
More On The Diabetes Link
The Pancreatic Cancer Action Network (PanCAN) says anyone with diabetes whose condition changes suddenly should be alert for symptoms of the disease.
Dr. Allyson Ocean explains why pancreatic cancer can be so difficult to treat.
Sudden-onset diabetes may be a symptom, as well, according to] Dr. Allyson Ocean, Medical Oncologist at Weill Cornell Medical Center. "The pancreas in our body has two functions," Dr. Ocean explains. "It secretes enzymes that help us digest our food and it also secretes insulin which helps us manage sugar in our body."
RELATED: 5 Powerful Lessons From Alex Trebek's Cancer Journey– Working Through Depression & The Power of Purpose
"So that's why diabetes sometimes can happen as a symptom," she says. "Because the cancer is growing in the pancreas, affecting the insulin, and patients get diabetic, and this is because a cancer is developing."
"Unfortunately," she added, "the cancer is diagnosed very late because it's been growing slowly inside, silently, in the person."
Pancreatic Cancer: More Symptoms to Know:
According to the Pancreatic Action Network (PanCAN) the following symptoms could be a sign of the disease. Ask your doctor is you experience any of the following:
Abdominal Bloating
Abdominal or Mid-Back Pain
Digestive Problems
Jaundice, which causes yellowing of the skin or eyes
Changes in Stools
Unexplained Weight Loss
Blood Clots, which can cause swelling and tenderness in affected areas
Diabetes
Learn more about SurvivorNet's rigorous medical review process.
---