Trebek's Final 'Jeopardy!' Appearance
Today, the late Alex Trebek is taking to the Jeopardy! stage one last time in his final episode which airs this evening.
Trebek passed away from pancreatic cancer in November 2020, after battling the disease since early 2019; he underwent chemotherapy to treat his cancer.
The late game show host was an inspiration for many as he continued to be upbeat, vulnerable, and transparent throughout his cancer journey, and his commendable work ethic ensured that Jeopardy! fans would get to see him, even after he passed.
Alex Trebek will make his final appearance in living rooms across the country as host of
Jeopardy!
; the episode was
filmed before he passed
of pancreatic cancer and fans have been eagerly awaiting it.
Related: As Alex Trebek's Final Shows Air, We Remember the Incredible Impact He Had on Pancreatic Cancer Awareness
Read More
The Canada-born game show host had an incredible, decades-long television career and was beloved by many. While the news of his passing was met with great sadness, we're grateful that Trebek gave the world the gift of more of his presence before he passed. Even towards the end of his life, Trebek focused on the good, encouraging others to practice gratitude and give thanks, as he says in this clip:
View this post on Instagram
The loveable host always brought delight to fans, as he did with this special appearance featuring Elmo from Sesame Street:
View this post on Instagram
Trebek's Cancer Battle
Trebek was diagnosed with pancreatic cancer in 2019, and bravely battled his disease on the public stage. He shared his stage four pancreatic cancer diagnosis on-air in March 2019. His transparency and vulnerability in sharing his story with the world led to an increased awareness of pancreatic cancer and a greater understanding of the type of cancer.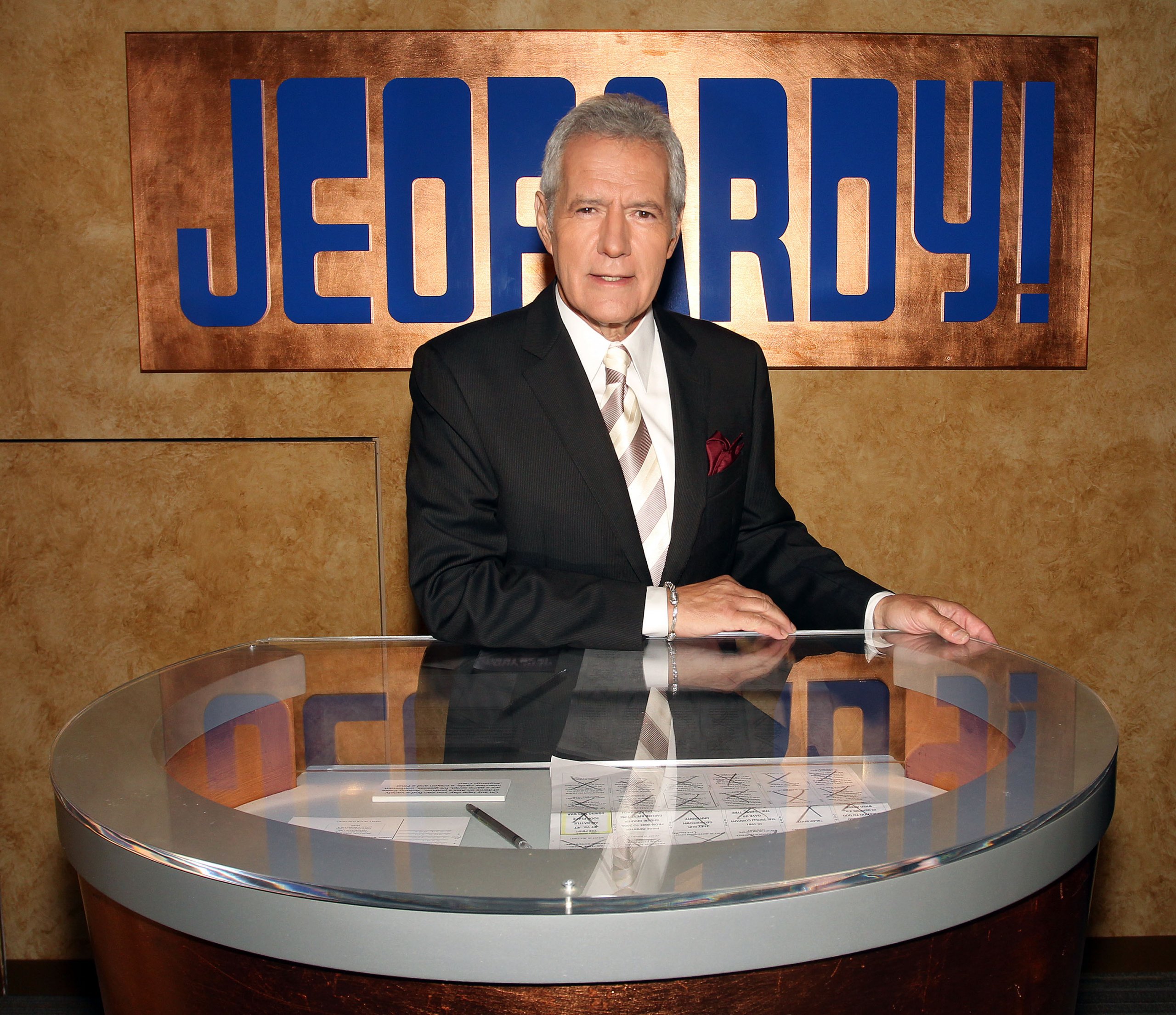 Related: The Alex Trebek Effect: The "Tremendous" Increase In People Looking For Information About Pancreatic Cancer
To treat his disease, Trebek had chemotherapy. Common treatments for pancreatic cancer include surgical removal of the pancreas, radiation therapy, and chemotherapy. According to the American Cancer Society (ACS), approximately 57,600 people in the U.S. were diagnosed with pancreatic cancer in 2020, and approximately 47,050 people passed from pancreatic cancer last year, including Trebek.
Challenges to Screening for Pancreatic Cancer
Detecting Pancreatic Cancer
For those like Trebek who get a diagnosis of pancreatic cancer, early detection of the disease is crucial experts tell SurvivorNet. Early detection generally means a wider range of treatment options and a better prognosis.
Related: Patrick Swayze's Widow Says "He Had to Fight" for His Role in 'Ghost' as She Continues to Fight for Those With Pancreatic Cancer
Dr. Anirban Maitra, the Co-Leader of the Pancreatic Cancer Moon Shot at MD Anderson Cancer Center, said in a previous interview, "So the pancreas is an organ in your belly. And this is where pancreatic cancer arises. Because the pancreas is inside the abdomen, it often doesn't have symptoms that would tell you that something is wrong with your pancreas. By the time individuals walk into the clinic with symptoms like jaundice, weight loss, back pain, or diabetes, it's often very late in the stage of the disease."
Related: Alex Trebek Filmed New Episodes of "Jeopardy!" Two Weeks Before He Passed From Cancer; The Importance of Doing What You Love
Dr. Maitra says that pancreatic cancer is an aggressive disease. "Each year in the United States, about 53,000 patients get pancreatic cancer. And unfortunately, most will die from this disease within a few months to a year or so from the diagnosis. And the reason for that is that most individuals, about 80%, will actually present with what we called advanced disease, which means that the cancer has either spread beyond the pancreas or into other organs like the liver, and so you cannot take it out with surgeries. Only about 20% of individuals will actually be candidates for surgery."
Detecting Pancreatic Cancer Early Is Crucial
Learn more about SurvivorNet's rigorous medical review process.