In the month since Beth Chapman died from cancer, her grieving family members have been honoring her memory on social media, inviting fans and followers to experience some of her happiest living moments through photos and videos. In her most recent Instagram story, Beth's Daughter Cecily Chapman, 26, posted a photo of her mother standing next to another one of America's most beloved personalities, actor and comedian Robin Williams. Williams, like Beth, left this world too soon (he tragically took his life five years ago, in 2014). In the caption of the Instagram post, Cecily wrote, "#Angels. Just wow!"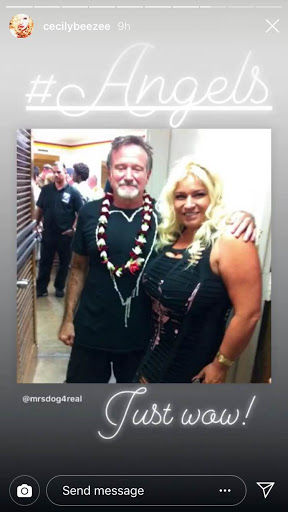 "Just wow!" captures the feeling that many fans of Beth Chapman, the adored reality TV personality, bounty hunter, and wife of Duane "Dog" Chapman, might feel looking at this photograph. Beth Chapman was only 51 when she died last month of stage IV lung cancer after a difficult cancer journey that began in 2017, when she was diagnosed with stage II throat cancer.
Read More
RELATED: "Dog Will Never Remarry After Beth Chapman!": Their Loving Daughter Bonnie Says Dog Has One True Love
Robin Williams was 63 when he died. In both cases, America was not ready to say goodbye—and in both cases, America coped with the sad losses by sharing tributes, photographs, and their favorite things about the stars they had come to love through the many years welcoming them into their homes on their TV screens.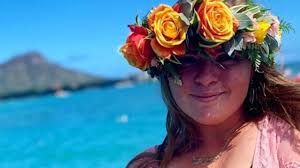 Although Cecily did not share details about when the photo of Beth and Robin Williams was taken, the flower lei around William's neck suggests a connection to Hawaii—a place that Beth and the entire Chapman family held near to their hearts.
RELATED: "She's an Angel in Heaven!" Beth Chapman Envisioned With Wings at Pearly Gates as Dog Announces Second Memorial
Beth and Dog Chapman were married on the beach in Hawaii, and years later, the Chapman family held an emotional memorial service on a Hawaiian beach as well, holding a traditional Hawaiian "paddling out" ceremony to honor Beth's life.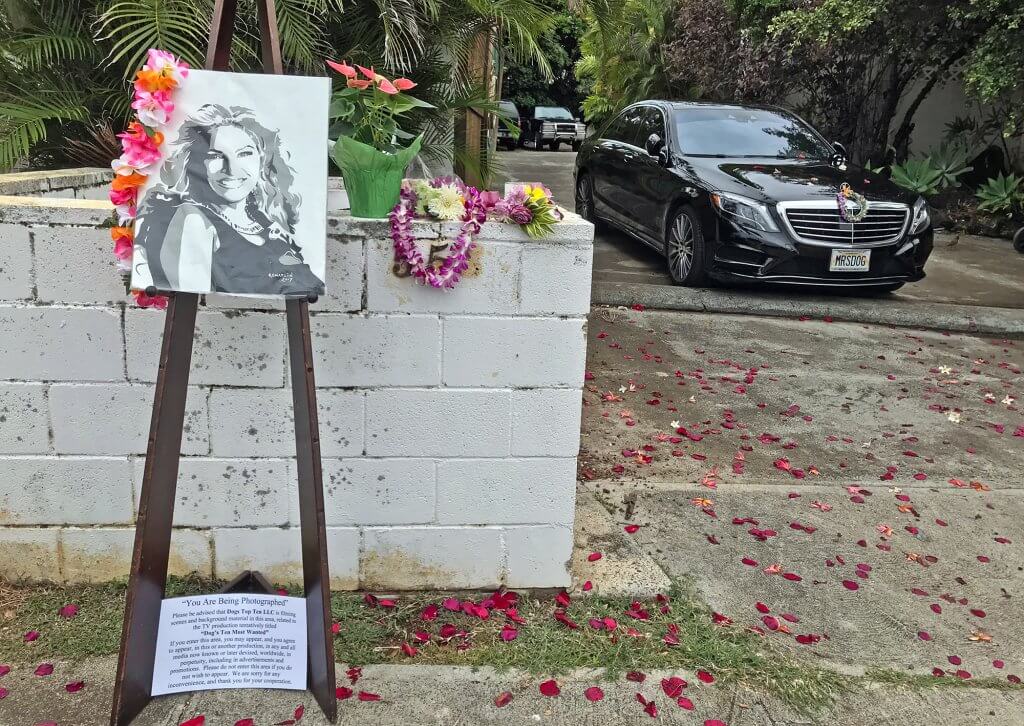 Flower leis hold a great deal of meaning in Hawaii; they are used to show love, friendship, and to honor someone special.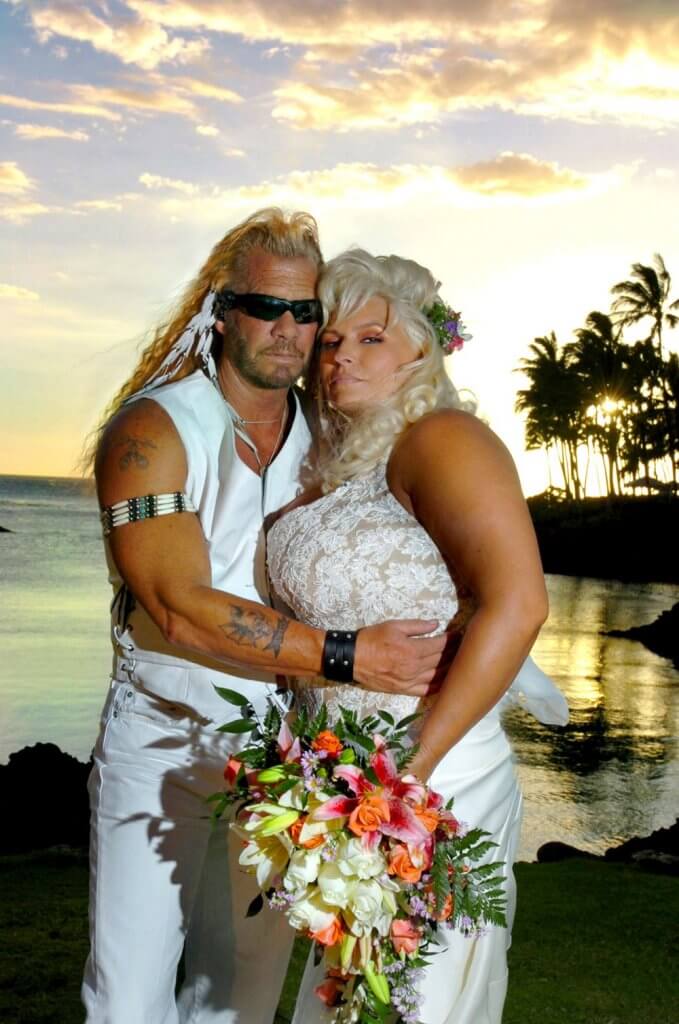 Cecily is not the only Chapman daughter who has been sharing meaningful photographs on social media to honor Beth. Bonnie Chapman, 20, daughter of Beth and Dog, shared a photo of her mother today, in which she is seen looking radiant in a beautiful blue dress.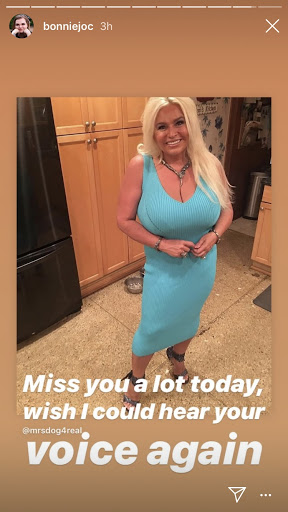 The caption that Bonnie included with the photo—"Miss you a lot today, wish I could hear your voice again"—reminds us that while photos can be a comforting way to deal with grief after losing a loved one to cancer, they cannot replace the gaping hole. Grief is tremendously hard.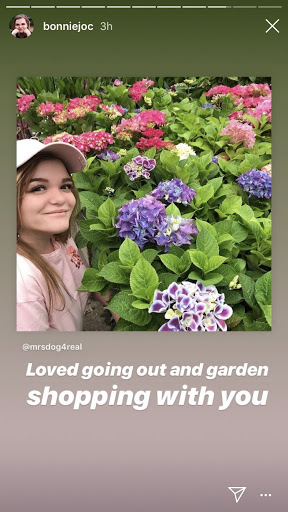 Bonnie has been missing the activities she used to share with Beth, such as garden shopping. Even her pet cat, Plum, misses Beth, Bonnie shared.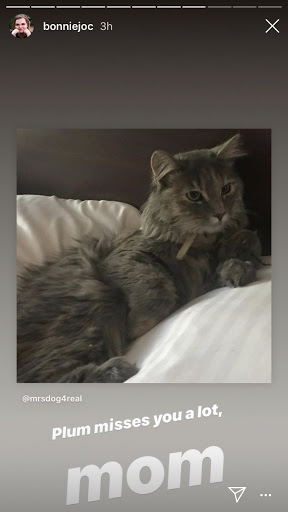 As the Chapman family continues to cope with the loss, Beth's many thousands of devoted fans have been, in a way, experiencing the recovery process alongside the family over social media. And when the new WGN America series, "Dog's Most Wanted," airs in September, those who loved Beth will be able to experience her cancer journey, too.
RELATED: In "Dog's Most Wanted," The Chapmans Share Their Hardest Moments With the World — Including Beth Chapman Losing Her Hair During Cancer Treatment
Learn more about SurvivorNet's rigorous medical review process.