Ann Miller Stayed Positive Through Lung Cancer
Ann Miller, an actress from Hollywood's Golden Age who danced with Fred Astaire and Ginger Rogers, stole the hearts of audiences in films from the 1940s and 1950s with her tap and singing skills; she passed at 80 in 2004 from lung cancer.
A friend of Miller's recounted how Miller remained hopeful during her cancer battle and that she had "no regrets."
Keeping a hopeful and positive attitude through a cancer battle can help make the journey easier.
The stunning Ann Miller was known for her work in 1940s and 1950s Hollywood musicals like
Easter Parade
, and she passed of lung cancer at age 80 in 2004 but remained positive and hopeful through her cancer fight.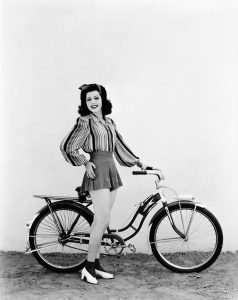 The thrice-married Texas native and mother of one was known for her dancing skills, acting abilities, vocal work, and above all: Star quality. Miller had, in spades, that "It" factor that fellow starlets of her era all seemed to possess. Ann wasn't her given name; at birth, she was called Johnnie Lucille Collier. She was named Johnnie because her father had wanted a boy. When her parents divorced, they began calling her "Annie."
Read More
Related: Remembering 'Saved By The Bell's' Dustin Diamond, Who Was Diagnosed with Lung Cancer Only Three Weeks Before Passing; How to Recognize the Symptoms
She captured the hearts and admiration of global audiences with her dancing performance in the 1953 film Kiss Me Kate while dancing to Too Darn Hot; Miller could reportedly perform 500 taps per minute – an incredible feat in the dancing world. She worked alongside phenoms Fred Astaire, Ginger Rogers, Gene Kelly, and even performed well into her 70s, when she appeared in Mulholland Drive, the 2001 David Lynch film.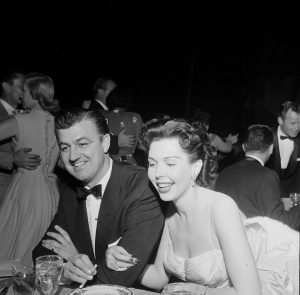 She was true talent and force of nature, and her battle with lung cancer is evidence of her zest for life, fighting spirit, and never ending hope.
Ann Miller's Lung Cancer Journey
Miller battled lung cancer at the end of her life, and passed at Cedars-Sinai in 2004 at age 80. Not much is known about her battle, as far as details of her diagnosis and treatment plan. But we do know that towards the end of her life after she got cancer, her mindset was: "I've got this, and I've gotta get through it," says Miller's friend, Randal Malone, in an interview with FOX News.
"She showed strength," during her cancer battle, says Miller's friend. 
Malone says Miller's assistant informed him the diagnosis was terminal, and that the prognosis was not good. "She was so determined to fight back…She showed strength," remembers Malone.
Lung cancer treatment options include surgery, chemotherapy, radiation therapy, targeted drug therapy, and immunotherapy. Some treatment paths are universal and will be used in both small cell and non-small cell lung cancer. Treatment options for lung cancer will depend on the stage and clinical characteristics of the cancer.
According to the American Cancer Society (ACS), approximately 235,760 new cases of lung cancer were diagnosed in 2021. The most common symptoms of lung cancer include:
A cough that does not go away or gets worse
Coughing up blood or rust-colored sputum (spit or phlegm)
Chest pain that is often worse with deep breathing, coughing, or laughing
Hoarseness
Loss of appetite
Unexplained weight loss
Shortness of breath
Feeling tired or weak
Infections such as bronchitis and pneumonia that don't go away or keep coming back
New onset of wheezing
In Diagnosing Lung Cancer, The Symptoms Often Come Late
Staying Positive Through a Cancer Fight
After a cancer diagnosis, feelings of anxiety, depression, and overwhelm are completely normal and understandable. Allow yourself to feel all of your feelings after your diagnosis, and care for your mental health as best you can. This may mean speaking with a psychologist or counselor. Some psychologists even specialize in working with people diagnosed with cancer, too. An oncological social worker can also help you explore your options.
Related: Stay Positive, It Matters
Ann Miller stayed valiant and positive through her cancer battle, and it may have helped her feel better as she fought lung cancer. Staying positive – or, at the least, combatting negative thinking – can help during the cancer battle. For instance, clinical depression may negatively impact cancer treatment, our experts say. If you're experiencing clinical depression, get help. There is zero shame in reaching out when you need help – in fact, it's the powerful thing to do.
Treating Depression After a Cancer Diagnosis
Learn more about SurvivorNet's rigorous medical review process.