Jane Fonda: Health Battles & Information On Non-Hodgkin Lymphoma
Two-time Oscar winner Jane Fonda, 84, revealed in September she was diagnosed with non-Hodgkin lymphoma; in a recent interview, she shared how she overcame a previous health challenge: bulimia, a type of eating disorder.
Fonda is treating her cancer with chemotherapy, and continuing her activist work amid her cancer fight. Treatments for this disease can include chemotherapy, stem-cell transplant, radiation therapy, or medications.
Treatment for non-Hodgkin lymphoma can vary greatly depending on the nature of each case. For starters, doctors will first try to determine how fast your non-Hodgkin lymphoma is likely to grow and spread.
Treatment may include chemotherapy. For non-Hodgkin lymphoma that returns a relatively new class of medications called CAR T therapy are showing extraordinary results.
Actress Jane Fonda, 84, is currently battling cancer and she recently reflected on another physical challenge she made it through, decades ago – her eating disorder.
Fonda, a former fitness guru, and Hollywood icon, battled bulimia, and has been open about her disordered eating. The Grace & Frankie star said during an interview on the Paramount+ reality series The Checkup: With Dr. David Agus how she made it through her bulimia struggle.
Read More
Fonda recalls,
Yahoo! News
reports, "If I had it to do over and it was nowadays, I'd probably
go to a 12-step program
or something, but I didn't know what it was. I didn't know there was a name for it, and I didn't know that you could go someplace," Fonda says. "I'm talking '60s, '50s."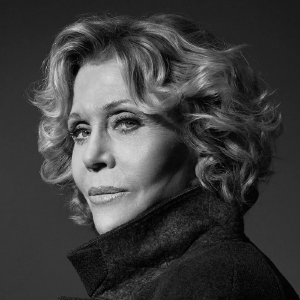 The actress says that her disordered eating was negatively impacting her life and career. She says, "I was married, I had children, I was politically active, I was raising money, I was an actor, I was making movies. I couldn't do it all because the older you get, the more toll it takes on you," she says. "If you binge and purge, it's like three or four days to really recover. And I just couldn't do the lifestyle that I wanted to do."
Related: Jane Fonda, 84, Graces the Cover of Glamour Magazine for the First Time Since 1959: Fearless Cancer Survivor is the Ultimate Role Model
Fonda says, "I thought my life was worth improving, so I just decided that I would stop," she continued. "And it was really, really, really, really hard."
If you're struggling with an eating disorder, reach out for help. You don't need to go through it alone. The National Eating Disorders Association (NEDA) hotline is 1-800-931-2237.
Jane Fonda's Non-Hodgkin Lymphoma Journey & Breast Cancer Scare
Disordered eating isn't the only physical challenge Fonda has experienced. She is currently battling cancer.
Fonda shared in September 2022 that she was diagnosed with non-Hodgkin Lymphoma. This is not Fonda's first experience with cancer. In 2010, the two-time Oscar winner revealed she had a breast cancer scare when doctors discovered a small, non-invasive tumor. She had a procedure after which she was declared cancer-free. Later, in 2016, Fonda underwent a mastectomy, the full or partial removal of the breast. The actress also battled skin cancer.
Related: Is a Preventative Mastectomy Right for Me?
In September, Fonda shared in an Instagram post she was diagnosed with non-Hodgkin lymphoma. She writes, "This is a very treatable cancer. 80% of people survive, so I feel very lucky."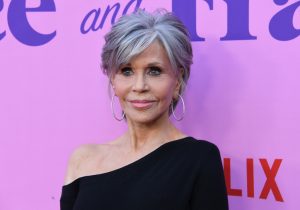 She continued on to say, "I'm also lucky because I have health insurance and access to the best doctors and treatments. I realize, and it's painful, that I am privileged in this." Fonda wrote how lucky she is to have access to quality care, and she said that her chemotherapy treatments are scheduled for six months. During that time, she says, she will continue with her work, including climate activism.
Fonda writes, "We're living through the most consequential time in human history because what we do or don't do right now will determine what kind of future there will be. I will not allow cancer to keep me from doing all I can, using every tool in my toolbox and that very much includes continuing to build this Fire Drill Fridays community and finding new ways to use our collective strength to make change."
We love to see cancer warriors like Fonda thriving and doing work they're passionate about amid their cancer battles.
Making a Plan After Non-Hodgkin Lymphoma Relapse
Treatments for Non-Hodgkin Lymphoma
Non-Hodgkin Lymphoma is a treatable cancer. Treatments for this disease can include chemotherapy, stem-cell transplant, radiation therapy, or medications.
It's also one of the most common cancers in the United States, accounting for about 4% of all cancers, according to The American Cancer Society. Treatment for non-Hodgkin lymphoma can vary greatly depending on the nature of each case. For starters, doctors will first try to determine how fast your non-Hodgkin lymphoma is likely to grow and spread.
"The two main classifications I think of in terms of non-Hodgkin lymphoma are lymphomas that are more indolent and those that are more aggressive, because those are treated very differently," Dr. Jennifer Crombie, medical oncologist at Dana-Farber Cancer Institute, previously told SurvivorNet.
Indolent lymphomas grow slowly and often don't cause any symptoms, so they may not need immediate treatment. At the opposite end of the spectrum are aggressive lymphomas, which grow and spread quickly and need to be treated right away.
Fonda is treating her lymphoma with chemotherapy. Radiation is also a treatment for this type of cancer. In an earlier interview with SurvivorNet, Dr. Chelsea Pinnix, a Radiation Oncologist at MD Anderson Cancer Center, explains the use of radiation to treat non-Hodgkin lymphoma, saying, "Non-Hodgkin's lymphoma is a big group of heterogeneous histologies and a lot of different treatment approaches, based on the specific type of lymphoma."
"In general, we like to think of indolent, versus more aggressive lymphomas," says Dr. Pinnix. "For indolent lymphoma, like follicular lymphoma or marginal zone lymphoma, radiation can be effective with only two doses of treatment."
"We affectionately call it boom boom," she says, "And that's for gray and two fractions."
Dr. Pinnix says this kind of treatment is effective, too. She says, "Just two days of treatment can be effective. We actually have clinical trials ongoing now at MD Anderson, looking at four gray and two fractions as definitive management for patients with orbital malt lymphomas."
"That trial, we've almost finished accruing," she notes. "And the responses have been excellent. More than 80% of patients have a complete response to just two fractions of treatment."
Some Types of Non-Hodgkin Lymphoma Treatable With "Boom-Boom" Radiation
Learn more about SurvivorNet's rigorous medical review process.