Giving Birth To A Miracle Baby
Dizzy Dalton, of London, is a stage four Hodgkin lymphoma survivor who was diagnosed with the disease at age 25. Following her first round of chemotherapy, the second round of treatment (different from chemo), and a stem cell transplant, Dizzy was cancer free and believed she was infertile.
About one year after her stem cell transplant, Dizzy began feeling what she thought were symptoms of menopause, but it turns out she was pregnant.
Hodgkin lymphoma is less common but generally easier to cure than Non-Hodgkin lymphoma. Hodgkin lymphoma is characterized by the presence of the Reed-Sternberg cell – a giant cell derived from B lymphocytes. Non-Hodgkin lymphoma does not have this cell present.
Dizzy Dalton, of London, is a Stage 4 Hodgkin Lymphoma survivor who was diagnosed with the disease at age 25. Following her first round of chemotherapy, the second round of treatment (different from chemo), and a stem cell transplant, Dizzy was cancer free and believed she wouldn't be able to have a baby.
However, one year after her stem cell transplant, she was shocked to learn she was three months pregnant.
Read More
When Dizzy first learned of her diagnosis, she recalls being told that pregnancy wouldn't be an option in the future. And when her treatments concluded and she was cancer free, she thought her pregnancy symptoms were signs of early menopause. Dizzy
opened up about her cancer journey
, which started in April 2018 when she noticed a lump in her neck, in a recent interview with The Mirror. Her diagnosis was revealed after undergoing weeks of testing, scans, and biopsies at The Royal Marsden Hospital in Chelsea, London. "I was only 25 years old and all I could focus on were the negatives, it was all so scary," Dizzy, now 29, told the news outlet. "Having to do fertility treatment at 25 when you're not really thinking about that aspect of your life is quite terrifying. Everything happened really quickly."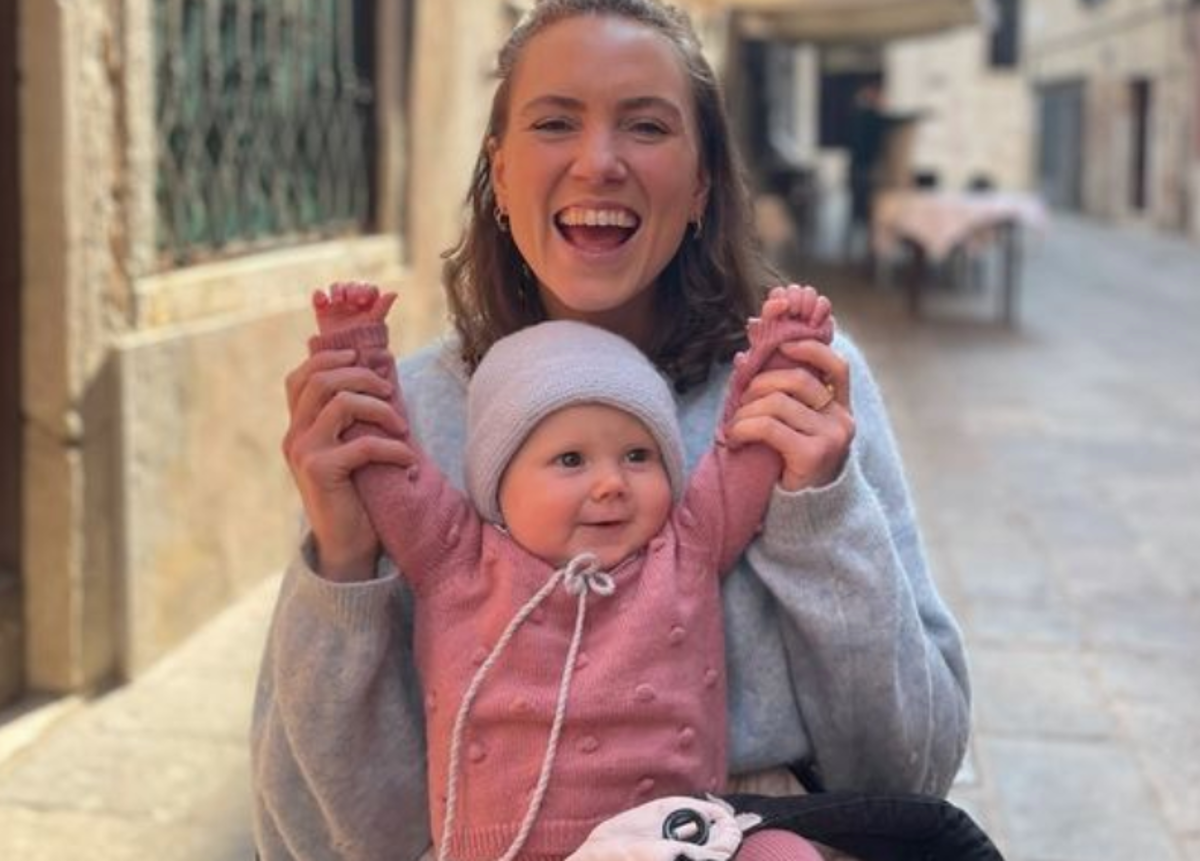 Dizzy underwent a fertility treatment before starting chemotherapy to play it safe, but as she underwent various treatments, she recalls being told it was "very, very likely to cause irreparable infertility."
She even underwent medically-induced menopause for two months during treatment, halting the function of her ovaries.
"I needed to get to 'no evidence of disease' on my scans before my stem cells could be harvested in order to undergo a stem cell transplant," she explained. "My cancer cell count finally got to zero after two more months of treatment and I was able to have the stem cell transplant in March 2019."
Later that year, during a routine checkup, Dizzy thought the unusual symptoms she was feeling were early menopause due to treatment.
"I was also experiencing some strange things in my body like not having a period for three months and feeling tired. It was so beyond the realm of possibility in my mind that I could be pregnant that I thought I was going through early menopause triggered by the stem cell transplant, which could well have been the case," Dizzy said.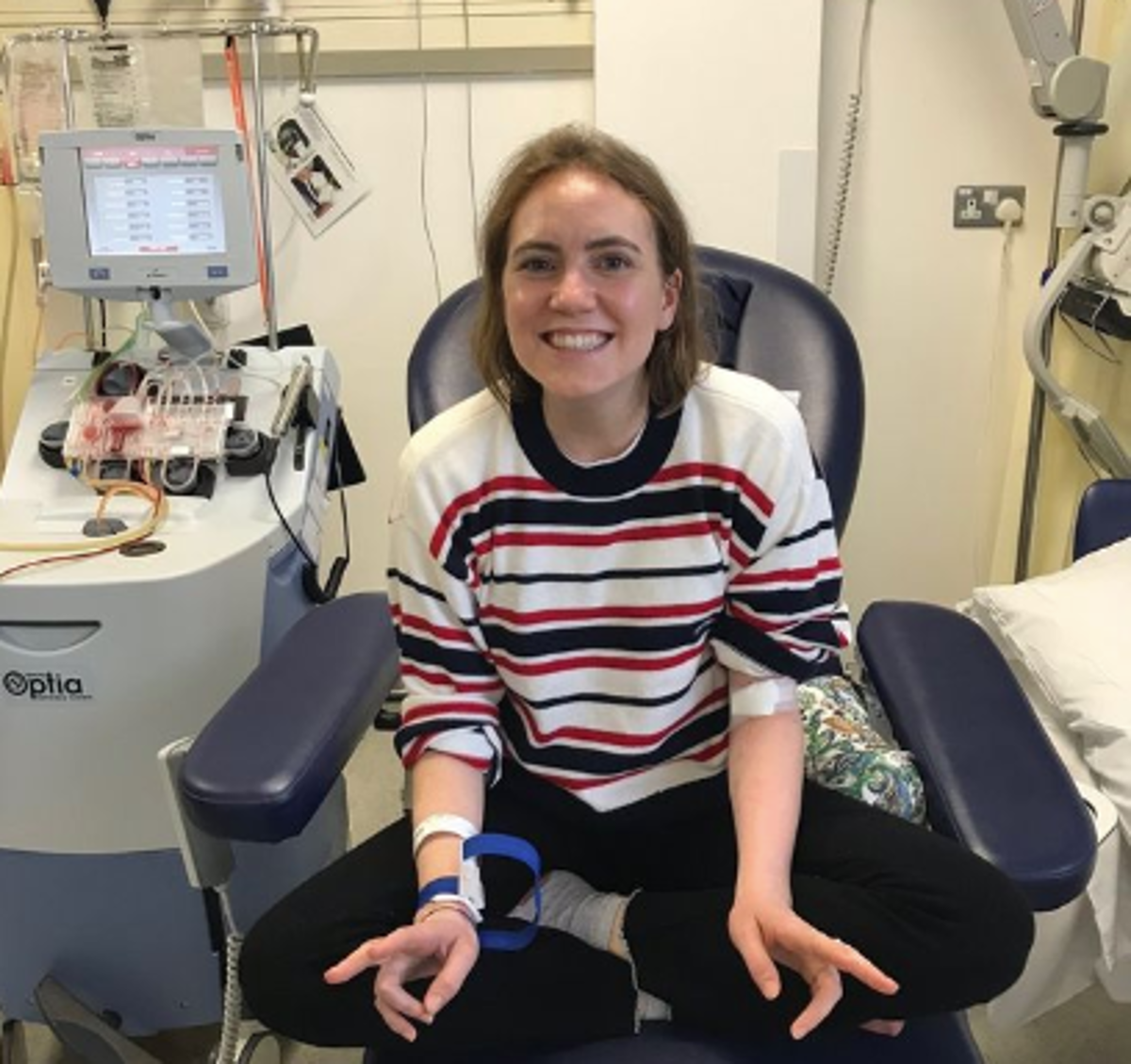 She continued, "I told Jane [her nurse] about these funny feelings and she told me to get a pregnancy test. I was in complete shock – lo and behold I was three months pregnant! I rang her straight back to tell her. She was such a sounding board and such a comfort to me. I couldn't believe it. I was so happy as I thought this would never happen for me, it felt like a miracle."
Dizzy gave birth to Thea, her "little miracle baby," in September 2021
"We are so lucky to have her, I really thought it would be impossible for me to ever get pregnant after my cancer diagnosis and all my treatment," she added.
Fertility Preservation
If you're a young woman diagnosed with cancer, like Dizzy, you are likely concerned about your future prospects for having children. Chemotherapy and radiation can harm your eggs but there are many options for fertility preservation. Chief among them: freezing your eggs for future use or fertilizing the eggs and freezing the embryos.
It's important to be your own advocate and discuss the options with your doctor, says Dr. Jaime Knopman, Director of Fertility Preservation at CCRM NY. Studies have shown that as many as 50 percent of women across the country are not informed about what they can do to preserve fertility before undergoing cancer treatment.
A cancer diagnosis doesn't always mean you can't have children.
Fertility Preservation After a Cancer Diagnosis
Understanding Hodgkin's Lymphoma
Lymphoma, in general, is a cancer of the immune system that begins in the white blood cells called lymphocytes. There are more than 40 different types of the disease, but Hodgkin lymphoma and non-Hodgkin lymphoma are the main two sub-categories with the latter being more common.
According to the Leukemia & Lymphoma Society, the type of white blood cells linked to the disease determines the distinction. If doctors are unable to detect the Reed-Sternberg cell – a giant cell derived from B lymphocytes – then it is categorized as Non-Hodgkin lymphoma.
RELATED: High School Football Star Uses 'Make-A-Wish' To Help His Teammates After Stage 4 Cancer Diagnosis: 'I'm Extremely Grateful For All These Guys'
In a previous interview, Dr. Elise Chong, a medical oncologist at Penn Medicine, explained that Hodgkin lymphoma is most often seen in younger adults. And although less common, it is generally easier to cure than non-Hodgkin lymphoma.
What Kind of Lymphoma Do You Have? Why Your Type Matters
Dr. Chong also said lymphoma symptoms can be difficult to detect. For Erica Campbell, symptoms began as a persistent cough, night sweats and weight loss. It wasn't until she a tried a failed round of antibiotics that she realized her symptoms were not from a common cold or infection. Ultimately, it was a CT scan that revealed Campbell's cancer.
"The symptoms of lymphoma, especially if you have a low-grade lymphoma, often are no symptoms," Dr. Chong explained. "People say, but I feel completely fine, and that's very normal."
RELATED: A Model with a Mission: A Stage 4 Hodgkin's Lymphoma Survivor Inspires Others with Her Modeling, Memoir and Patient Advocacy
Spotting the Symptoms
The first lymphoma symptoms can be so subtle that you might not even notice them. It may not be until you visit your doctor for a check-up that you discover there could be a problem.
Other symptoms include:
Swollen lymph nodes in your neck, armpits, or groin
Weight loss
Tiredness
Fevers
Swollen belly
These are all more than likely to be symptoms of something far less severe, but a doctor's visit may be in order if multiple symptoms coincide.
RELATED: 7 Sneaky Symptoms of Hodgkin Lymphoma: Doctor Told One Teen Her Itchy Rash – Later Diagnosed at Stage 4 – Was 'Nothing to Worry About'
There are also a group of symptoms doctors refer to as "B symptoms." Those include fever, night sweats, or weight loss. "If people are having any of these symptoms, it's really important that they tell their physician early so that doctors can do the proper testing," noted Dr. Chong.
She went on to say that sometimes the first sign of lymphoma appears not as a symptom but as a clue on an imaging test ordered for another reason. "I have patients who've gotten into car accidents and said, 'I had a scan of my body, and they saw these lymph nodes,' and that's how initially the lymphoma was found," explained Dr. Chong.
Contributing: SurvivorNet Staff
Learn more about SurvivorNet's rigorous medical review process.
---