Dick Vitale is battling cancer, and all smiles.
The 82-year-old sportscaster represents a new and increasingly optimistic generation of elderly cancer warriors who find themselves better equipped to beat and bounce back from a disease that previously wreaked havoc on those over the age of 80.
Read More
On Monday, the beloved ESPN host shared news of his lymphoma diagnosis, just two months after revealing he beat melanoma over the summer.
That news came in the form of an intimate first-person piece on ESPN Front Row, in which he noted that he would continue to work through treatment. What's more, doctors told him his survival rate was 90 percent.
A decade ago, it would be hard to fathom an octogenarian battling cancer for the second time in a year getting that prognosis or treatment plan. Two decades ago, it would be unfathomable.
"The plan is to treat my lymphoma with steroids and six months of chemotherapy," wrote Vitale.
"The medical experts tell me it has a 90-percent cure rate. They say I can continue to work, so I will have to manage my work schedule around my chemo schedule as they will monitor my test results along the way."
Vitale did not reveal what type of lymphoma he has. There are more than 70 different types of lymphoma.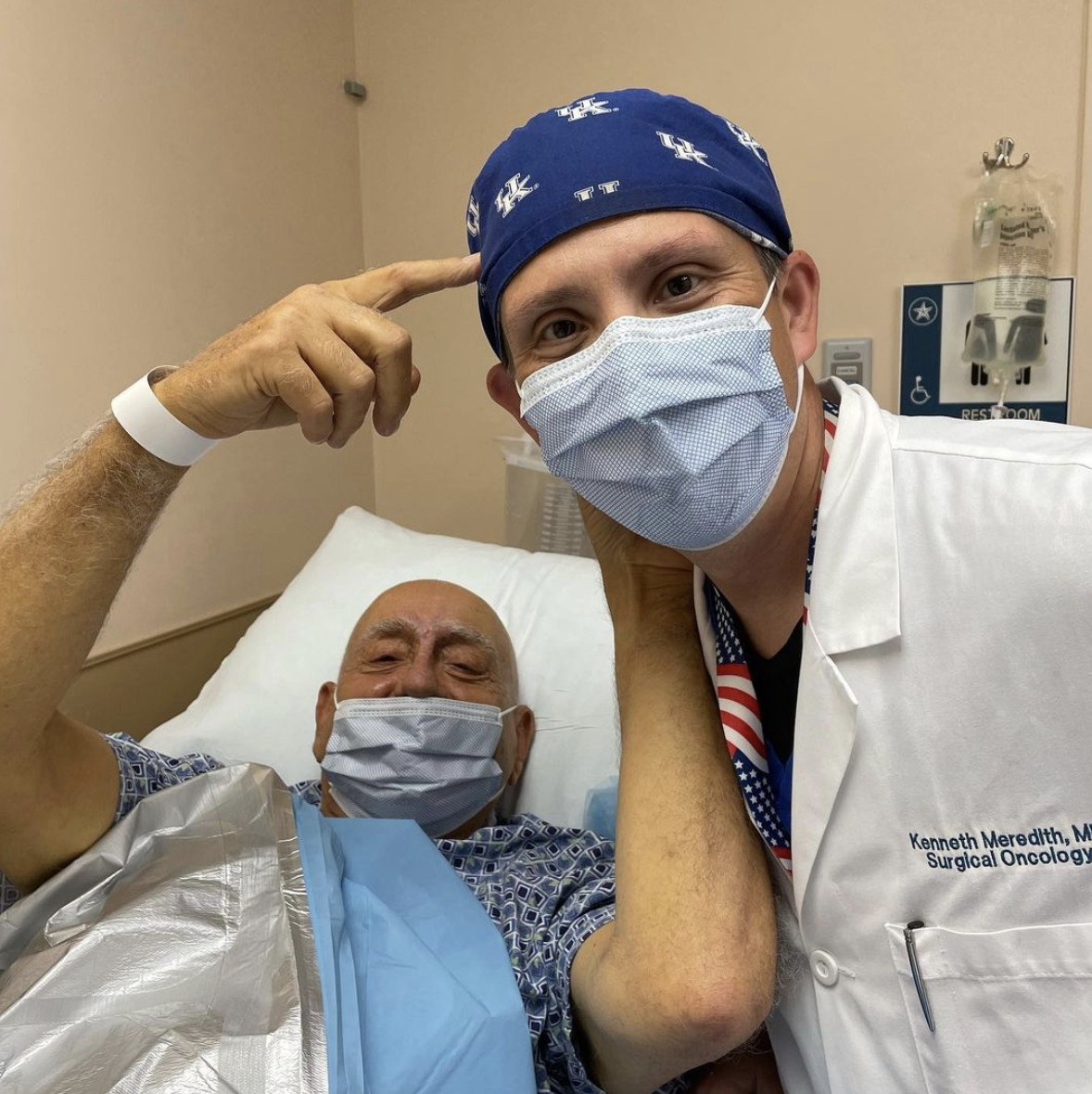 Dick Vitale (above on Tuesday with his surgeon) shared a photo of himself as he underwent teats ahead of his chemo treatment
Advancements in Cancer Treatment
A 2017 study of elderly lymphoma patients in Hematological Oncology highlighted that survival among those over 65 depended mainly on how much treatment therapy their bodies could endure.
"Very few differences have been described between young and elderly lymphoma patients in morphology and clinical presentation," stated that study. "However, the outcome of elderly patients with lymphoma is worse, particularly for those with aggressive subtypes, because of the difficulties encountered during treatment and the difficulties related to the presence of other diseases, diminished organ functions, and altered drug metabolism."
That study also noted a 10 percent increase in lymphoma cases each year, mainly attributed to a longer lifespan.
In the nine years between the two studies, there was one significant change in treatment options. Elderly patients previously "considered too frail to receive an appropriate treatment and were thus treated with low‐dose regimen" were by then receiving "treatment based on objective scales for the disease and the patient's general status."
One of the treatments that did prove to be effective the study found was the combination of rituximab, cyclophosphamide, doxorubicin hydrochloride, vincristine sulfate, and prednisone that is also known as R-CHOP.  To avoid possible toxicity, elderly patients received an adapted dose of the CHOP and a full dose of rituximab.
Once in remission, notes the study, these elderly patients have a similar disease-free survival rate as most younger patients.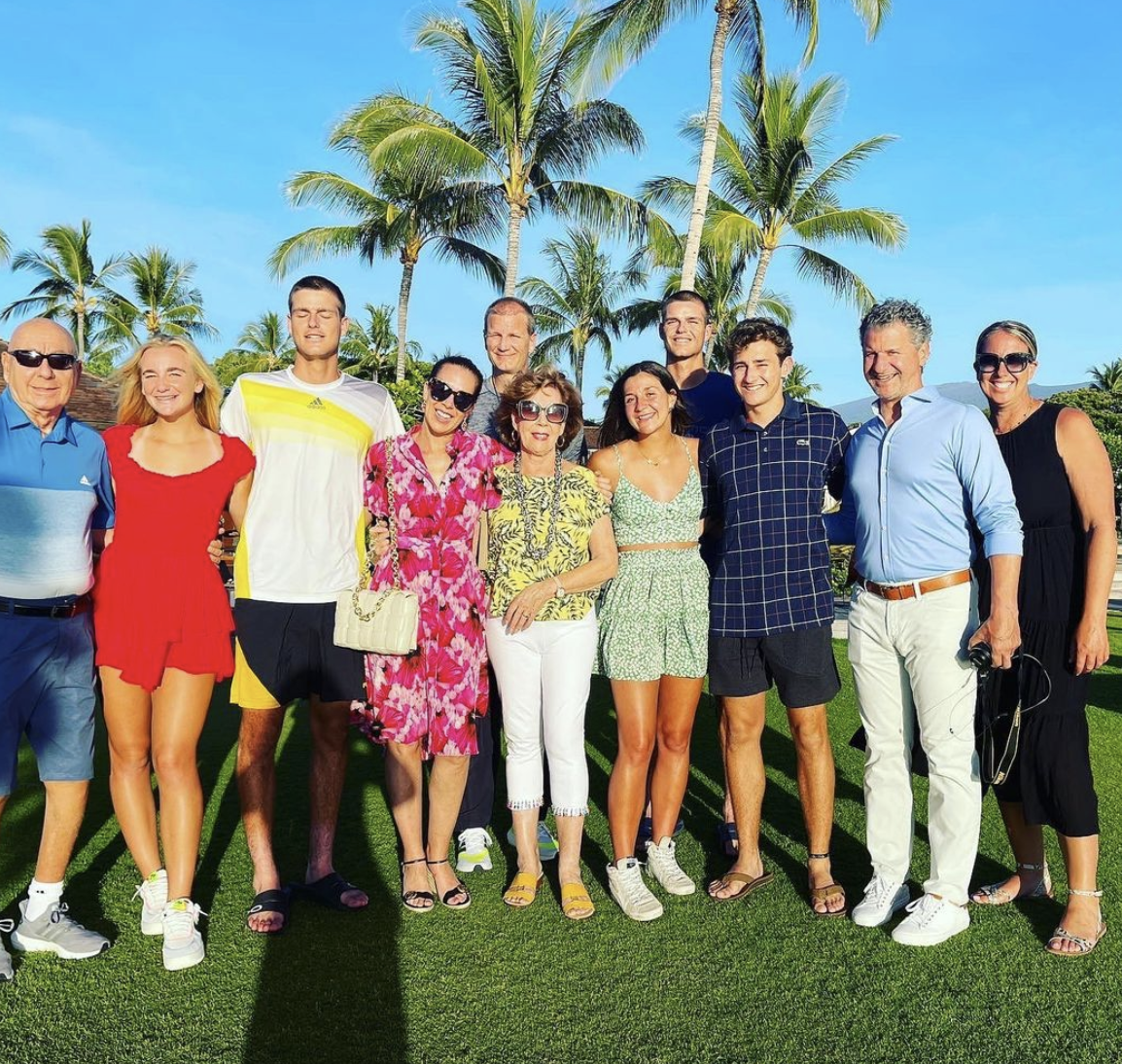 The success of CHOP in lymphoma patients over the age of 70 first appeared in a 1998 study published in the Journal of Clinical Oncology.
That chemotherapy regimen proved to be far more effective than the previous etoposide treatment, mitoxantrone, and prednimustine.
"At two years, the progression-free survival (PFS) rate was 25% with VMP versus 55% with CHOP (P = .002), and the overall survival (OS) rate was 30% with VMP versus 65% with CHOP," noted researchers.
The dosage of that regimen proved too strong for many in subsequent years, which resulted in toxicity. Still, the introduction of an adapted dose solved that problem while increasing overall and progression-free survival.
Advancements in Cancer Care
A study published just 13 years ago in Annals of Oncology had a much different outlook for patients over 80 battling lymphoma but hinted at the possibility of advancements on the horizon.
In that study of 205 lymphoma patients, researchers reported a median survival of just 2.2 years, with close to 60 percent of the deaths attributed to disease progression.
Researchers found that comorbidities had no impact on the overall survival of these patients over 80. However, subsequent studies have reported that cardiac problems can limit the treatment options available to patients.
What did play a significant role in overall survival for the patients in that 2008 study was toxicity. Over 30 percent of patients in the study ended up hospitalized due to the toxic effects of chemotherapy. A toxic death occurred in 16 percent of patients.
"The major issue in treating elderly [ lymphoma] patients is to administer the adequate chemotherapy without toxic effects and to achieve a long-lasting [complete] response," wrote researchers.
The study notes that if patients can avoid toxicity in patients over 80 battling the disease, there is evidence that overall survival among the group could be similar to that of younger patients.
Advancements In Public Health
Overall, the number of elderly patients diagnosed with cancer has been steadily growing for years. The longer people live, the more likely they are to be diagnosed with the disease.
Elderly patients are better equipped to battle cancer thanks to increased awareness about the symptoms of cancer in the general population.
In addition to those factors, the elderly population is healthier now than at any point in history. The National Center for Chronic Disease Prevention and Health Promotion reports that 49 million US adults were 65 or older in 2016, representing 15% of the population. That number is projected to nearly double over the next 40 years to 98 million by 2060, at which time adults over 65 will represent 25 percent of the population.
This shift is primarily due to improved public health over the past 100 years, starting with the discovery of penicillin in 1928, the first antibiotic. The development of vaccines, decreases in industrial pollution, improvements in education, and various lifestyle changes have all added to life expectancy in the United States.
Vulnerabilities In Elderly Patients
Life expectancy did decrease by 1.5 years in 2020, according to the National Center for Health Statistics.  A pandemic and epidemic attributed for most of that drop. The COVID pandemic accounted for 74 percent of that decline, while drug overdoses amid the ongoing opioid epidemic represented approximately 5 percent of the decrease, from 78.8 years in 2019 to 77.3 years in 2020.
Elderly patients are the most vulnerable among the cancer population. They are at increased risk of adverse outcomes during and after treatment because they are more likely to have comorbidities and the presence of malignancy.
They are also more vulnerable to viruses, as the world learned these past 18 months. And as the world was reminded earlier this week with the passing of former Secretary of State Colin Powell.
Secretary Powell passed away at the age of 84 after contracting COVID. He had been battling multiple myeloma at the time, meaning he likely did not have many if any antibodies to fight off the disease. Studies have shown that individuals with hematologic cancers did not develop a robust immune response.
The Vitality of Dick Vitale
However, Vitale is doing great, and on Tuesday, he shared an image of himself undergoing tests ahead of his chemotherapy treatments while finding a way to plug college basketball.
"Can u believe this as I get prepared for a surgical procedure 7 am Dr. Kenneth Meredith walks in wearing a KENTUCKY CAP / the guy loves @UKCoachCalipari," write Vitale on Twitter. "Cats fans r everywhere. My heart is filled with gratitude from all the LOVE I have rec'd . needed."
The father-of-two and grandfather-of-five previously revealed why he decided to share the news of his cancer diagnosis in August after beating melanoma.
Vitale said he did not want sympathy or praise but rather to let the public know how crucial early screenings are and how manageable some cancer can be when detected in its early stages.
"If you take nothing else away from my personal cancer story, please remember this – DON'T WASTE TIME!" wrote Vitale. "Specifically, if you notice any growth, mole, or skin abnormality, please get yourself checked out immediately. It's important. I want to deliver that message loud and clear. I'm lucky."
Vitale, who has long been a champion for early detection, is also on the V Foundation for Cancer Research board. That non-profit group was created by ESPN and commentator Jim Valvano in 1993, shortly before his death from an adenocarcinoma.
"Luckily, I took care of it when I did, and I can't stress enough that you all should do the same," wrote Vitale. "That's how I'm going to achieve my goal of sitting courtside calling a game when I'm 100 years old!"
Oh, and Vitale is already back at work. On Wednesday, he published his pre-season Top 40 rankings ahead of the NCAA college basketball season.
Combating Chemo Side Effects
There are a lot of myths about how chemotherapy impacts people's lives. It's sometimes assumed that while undergoing chemotherapy, you'll be restricted to your home and unable to move around – but the opposite is true, Dr. Marleen Meyers, an oncologist at NYU Perlmutter Cancer Center, previously told SurvivorNet. Many people can continue to work, and Dr. Meyers encourages her patients to exercise, even if it's just a walk. It can make a huge difference when dealing with fatigue, a common side effect of chemotherapy.
There are also treatments to help with the side effects of chemotherapy. Many medications are available for treating nausea and vomiting as well as anemia.
Other side effects such as hot flashes, night sweats, and insomnia may be managed with integrative medicine, like mindfulness, yoga, and acupuncture.
Managing the Side Effects of Chemotherapy
Sneaky Lymphoma Symptoms
Lymphoma is a cancer that often creeps in silently, without symptoms. And even when people do have signs, they don't necessarily point directly to cancer. For example, swollen glands are much more likely to be from an upper respiratory infection than lymphoma.
The sneaky nature of symptoms, coupled with a lack of screening for lymphoma, leads many people to be diagnosed at an advanced stage — 3 or 4. By that point, the cancer may have already spread throughout their body. Yet even at a late stage, the outlook isn't as dire as many people might assume.
Related: 6 Symptoms of Lymphoma & How to Spot Them
"The one thing that I always reassure people about when they are diagnosed with advanced-stage lymphoma is that, unlike other cancers, where the advanced stage is a death sentence, that's certainly not the case for lymphoma," Dr. Elise Chong, medical oncologist at Penn Medicine, told SurvivorNet in a previous interview.
For example, the 5-year relative survival rate for early-stage follicular lymphoma is 96%. Once the disease has spread, the 5-year survival rate is 85% — still good odds.
"We have many treatments with which people can either be cured with advanced-stage lymphoma or have very good remissions," added Dr. Chong. "So it doesn't change how treatable someone is, even when they do have advanced-stage lymphoma."
Spotting the Symptoms
The first lymphoma symptoms can be so subtle that you might not even notice them. It may not be until you visit your doctor for a check-up that you discover there could be a problem.
"People say, 'But I feel completely fine,' and that's very normal," pointed out Dr. Chong. If a lump is found, often "it's only because either someone palpated a lymph node and felt some swelling in their neck or their groin or under their arm."
If you are at risk for this cancer because you had cancer or an organ transplant in the past, you have an autoimmune disease, or you have an infection such as HIV or Epstein-Barr, it may be worth watching out for symptoms like these:
Swollen lymph nodes in your neck, armpits, or groin
Weight loss
Tiredness
Fevers
Swollen belly
But keep in mind that these are more likely to be symptoms of something far less serious, such as a run-of-the-mill infection.
There are also a group of symptoms doctors refer to as "B symptoms." Those include fever, night sweats, or weight loss. "If people are having any of these symptoms, it's essential that they tell their physician early so that the proper testing can be done," noted Dr. Chong.
Finding Lymphoma With Imaging Tests
Sometimes the first sign of lymphoma appears not as a symptom but as a clue on an imaging test done for another reason. "I have patients who've gotten into car accidents and said, 'I had a scan of my body, and they saw these lymph nodes,' and that's how initially the lymphoma was found," explained Dr. Chong.
If your symptoms appear first, your doctor might send you for an imaging test. An x-ray or computed tomography (CT) scan can identify the cause.
The only way to confirm whether you have lymphoma is with a biopsy. Your doctor will remove a piece of tissue from a lymph node or the entire node. Then, a specially-trained doctor called a pathologist examines the sample in a laboratory to see whether it contains lymphoma cells, and if so, which type of lymphoma they are.
A biopsy can either put your mind at ease by letting you know that you don't have cancer or give you a sense of direction by giving your doctor a launching-off point to plan your treatment. If you do have lymphoma, you can get at least some comfort from knowing that there are several promising treatments to help manage it, even if you're diagnosed at an advanced stage.
Lymphoma: What Are The Symptoms?
Learn more about SurvivorNet's rigorous medical review process.
---