It's a tragic case of life imitating art. The young British actor Michael Sleggs, 33, best known for a TV character who died of cancer, has told his fans that he's currently dying of terminal cancer himself.
Sleggs played a character named Michael 'Slugs' Slugette in the award-winning British mockumentary series "This Country", and is a long time friend of its world renowned show creators Charlie and Daisy May Cooper. Sleggs' character, who appeared in seven episodes, also battled terminal cancer. Slugs was introduced as a boring friend of This Country's main characters Kerry and Kurtan, and starts a relationship with the village newcomer Kayleigh, after competing for her love with Kurtan.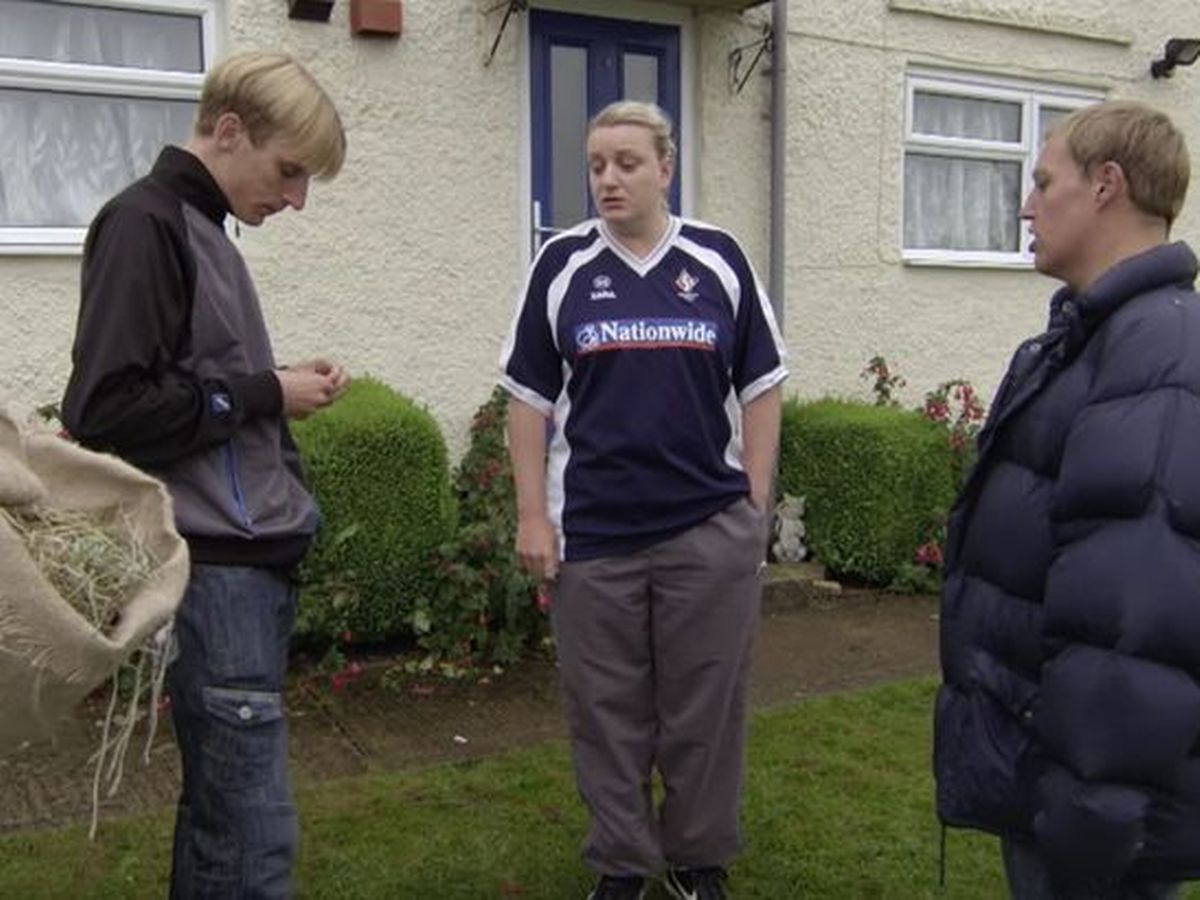 Read More
In one episode, Kerry says about Slugs' character, "I should feel sorry for him because he's got terminal cancer, but he's so utterly annoying! If you want to do a bucket list that's fine, but don't drag us into it."
Now the real life Sleggs has written on Facebook that he's at the end of his cancer journey: 'Hi friends, as a lot of you are probably aware I've spent a lot of time in and out of hospital over the past few months. This last time it was decided i was reaching the end of options so they've sent me home on palliative care to live out the remainder of my days at home. No specific time limit has been given but deterioration has been fairly rapid. I've been sleeping a lot and narrowly dodged a coma by accidentally overdosing on pain meds the other day. Anyway as you can imagine this isn't the ideal way I wished things to go and my family are dealing with a lot of grief.'
"Just wanted to say I love everyone reading this status so much, you have all been such amazing, kind, caring people who have all touched my life in so many unique and incredible ways," the post continues. "Sorry if this status is too shmaltzy but not everyone has the chance to say goodbye so indulge me lol."
He says that a lot of his stability comes from his faith. "If you're wondering why I'm not sounding freaked out by the whole situation. Well, initially I was, but, as always in a time of crisis (should have been way before I'm ashamed to say) I turned to God and my Christian faith.
And that he's been practicing his Christianity in a lot of different ways. "Been reading the Bible daily, listening to Christian songs and sermons and its changed my entire mindset to nothing but peace and gratitude."
He wishes he'd started practicing his faith earlier, but other than that he's feeling grateful. "Guys, regardless of a few medical issues, I have been blessed with the best life and the best friends and aside from not following God more diligently earlier in life I don't have any regrets."
Sleggs says thinks faith has something to offer his fans. "If you don't know Jesus already, my only hope is that you get to know him before you get to my state. He'll totally rock your world in the best way!"
Friends commented on the post to let Michael know they were there. "Jonny Davies You are a very brave person Michael, Sluggs is a great character, but Sleggs is a legend. X" wrote one friend.
"Dear Michael, in all this time of suffering, when words are to little and nothing really matters, I am reminded of the words in Psalm 23. I pray for you, for your family and for the time you have here. May He bless you in all things!" commented another.
And a third took the chance to recognize his comedic impact, commenting "Leila Sanosi Comedy legend, you are and always will be the face of this country. You've achieved amazing things, much love."
We don't know the specifics of Sleggs' case, but we do know that awareness of dying can be an extremely difficult emotional and psychological journey.
Memorial Sloan Kettering's Dr. William S. Breitbart is an amazing voice on the psychological aspects of cancer, and he's spoken to SurvivorNet in the past about some of problems that come up with cancer patients.
Dr. William Breitbart on the psychological and emotional challenges related to cancer
Learning to forgive yourself, Dr. Breibart said at the time, is one of the great lessons, and sometimes the last great lesson, you can ever learn in life.
About three months prior, Sleggs wrote in a facebook post, "I think I'm starting to run out of lives."
A lot of friends commented with warm wishes and testimonies to his strength.
"Your a winner and you have a parade of awesome friends who will always be there for you, to quote galaxy quest "never give up, never surrender," wrote one.
"Carolyn Doyle Your as tough as old boots remember that, mum Doyle," wrote another.
"Well you keep on running there's so much more ahead in life for you," commented a third.
Michael had just signed a deal with Austin Macaulay Publishers, to publish his first book, an 'entertaining and irreverent' autobiography called Memoirs Of A 90s School Boy, when he learned the sad news. The book is an autobiographical account of Sleggs' primary school days and, he says, "the different people I met there."
Learn more about SurvivorNet's rigorous medical review process.