When someone you care about loses a family member to cancer, it can sometimes be difficult to know what to say to them. Nothing you could say, after all, could replace the loss they're grieving. Perhaps that's one reason why people often choose actions instead of words: giving hugs, sending flowers, and showing up to funerals to show you care.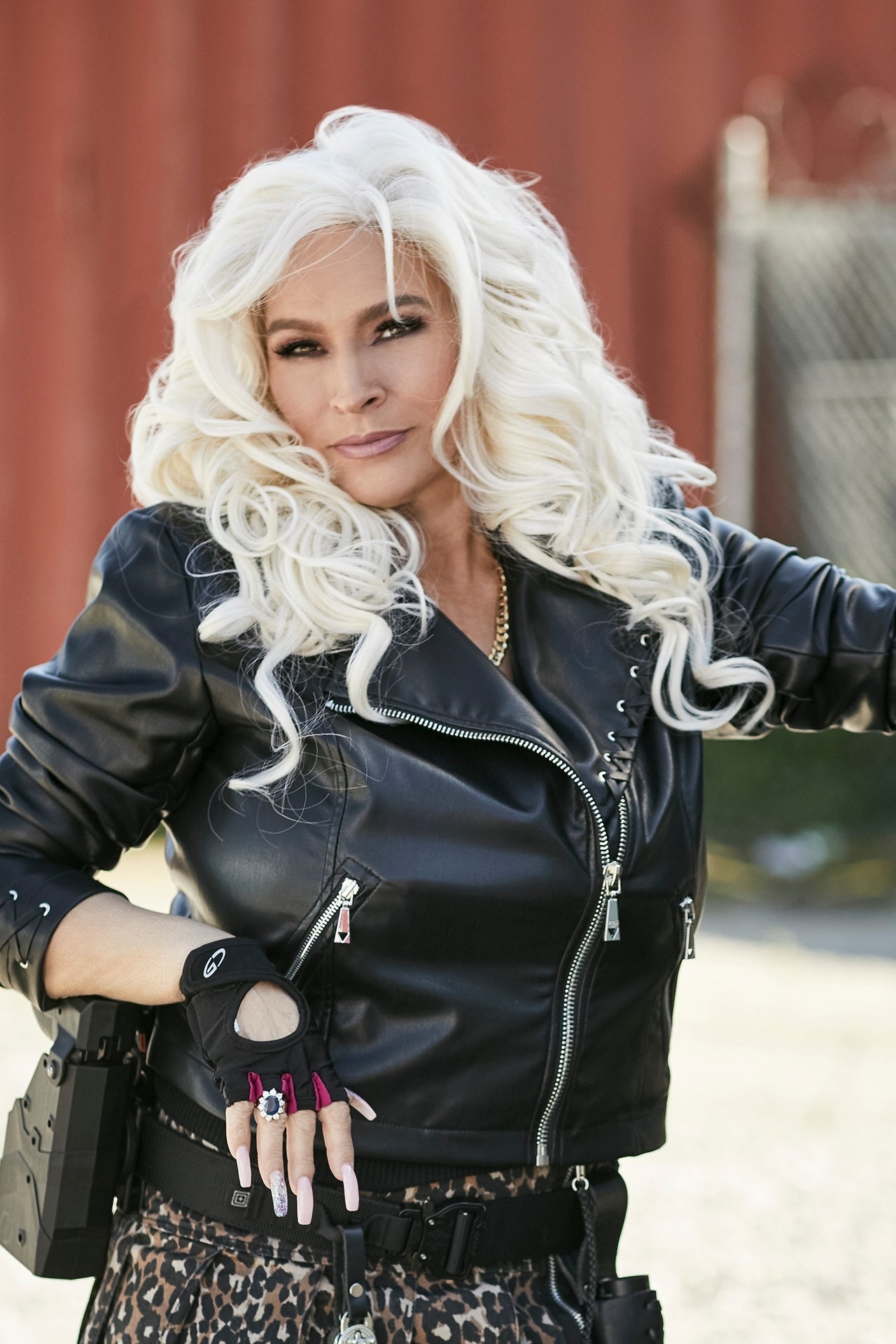 From heartfelt messages on social media to hours-long television tributes, family members of Beth Chapman, the beloved reality T.V. star, bounty hunter, and wife to Duane "Dog" Chapman, have received an outpouring of support and sympathy from fans in the weeks since Beth died after a difficult cancer journey.
Read More
RELATED: "I Miss Her Like Crazy!" Beth Chapman's "Anxious" Daughter Bonnie Reveals She's Considering Necklaces and Tattoos Made From Her Mom's Ashes
The latest display of support comes in the form of an abundance of beautiful floral bouquets, chock full of virtually every type of flower you could imagine.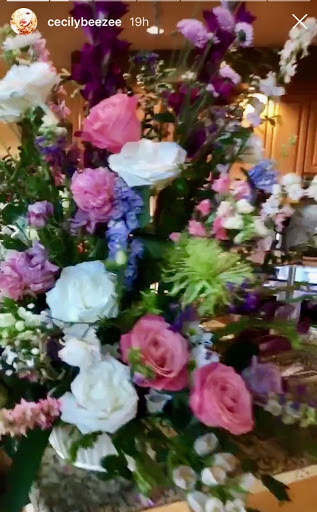 In concurrent Instagram stories on Tuesday, July 16—just three days after Beth's memorial service in Aurora, Colorado, Beth's daughters, Cecily Chapman, 26, and Lyssa Chapman, 32, posted videos of the inside of a home (presumably the Chapman family's Colorado home), which looked as though it had been transformed into a greenhouse. Lilies, roses, daisies, lilacs, hydrangeas, brightened up every corner of the room—and while nothing can fill the gaping hole left when the Chapman girls lost their mother to cancer, it was clear through Cecily and Lyssa's Instagram stories that the flowers meant something to them.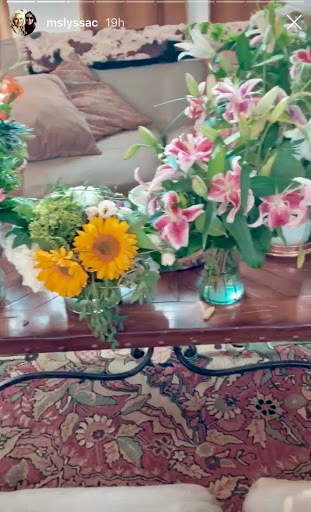 Beth's long and difficult cancer journey was not easy for her children, who went through their mother's original diagnosis with stage II throat cancer in 2017, then remained by her side as she was treated, declared cancer-free, and then diagnosed again the following year with stage IV lung cancer. After the second diagnosis, the Chapman children also had to come to terms with their mother's decision to forego chemotherapy, relying instead on her Christian faith. (A decision that Beth announced on Mother's Day of this year).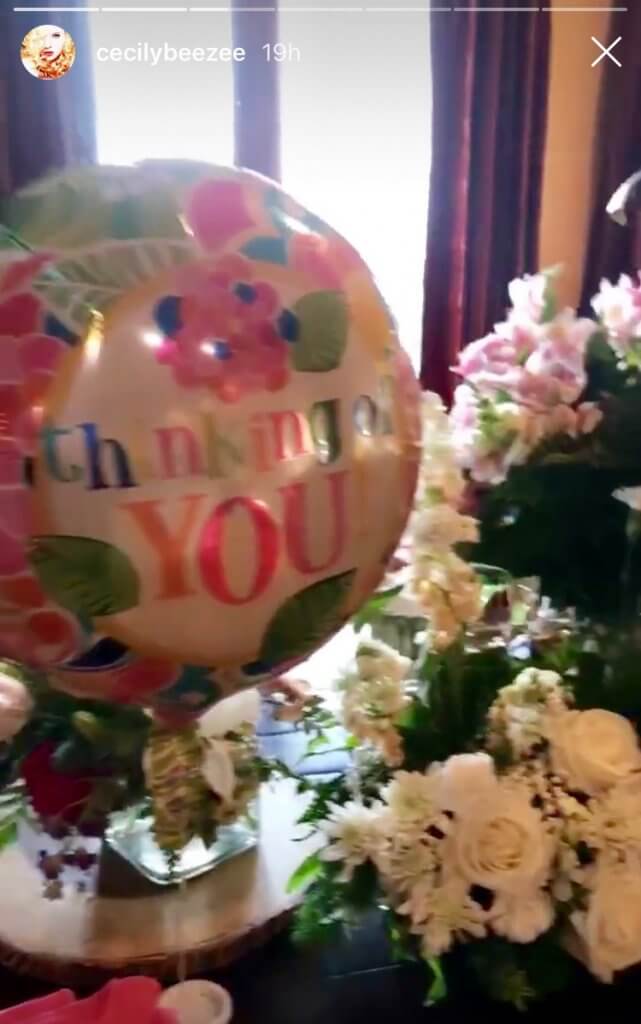 The journey became more difficult yet toward the end, when Beth Chapman was put into a medically induced coma to alleviate some of her pain and stress after a choking incident related to her cancer.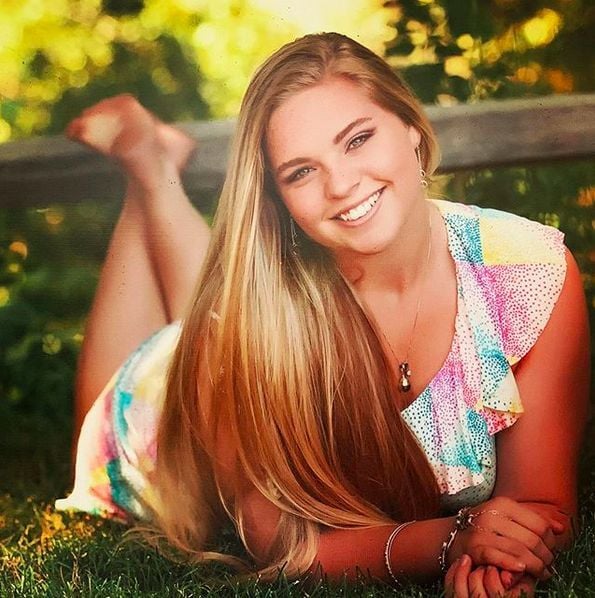 Beth Chapman ultimately died at age 51 in Honolulu, Hawaii, surrounded by family members and those who loved her.
RELATED: The Beautiful Memorial Service for Beth Chapman–"No One Will Ever Be As Great A Mother" — "Cecily How She Loved You"
The Chapman family went on to hold two emotional memorial services for their mother—one in Hawaii, and one in Aurora, Colorado. The two locations were where Beth and Dog Chapman split most of their free time when they weren't bounty hunting for criminals.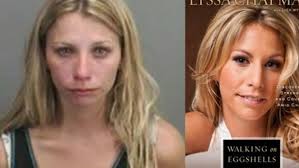 Celebrating Beth With the Things That Brought Her Joy
Sending flower bouquets after somebody's loved one dies of cancer is by no means a new way of showing sympathy and support.
But perhaps the reason that so many people chose to do so after Beth Chapman died is that they knew—as anyone who followed Beth on Instagram did—that flowers were among those "little things" that brought the always-positive bounty hunter joy.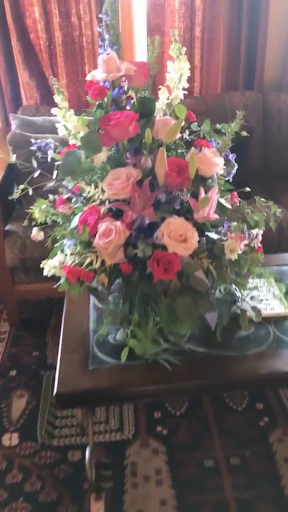 Several months before Beth died—while she was simultaneously dealing with the challenges of her cancer and filming episodes for her new show on WGN America, "Dog's Most Wanted"—Beth Posted a photo of a beautiful bouquet of flowers on Instagram.
RELATED: Dog the Bounty Hunter's Wife Beth Chapman Celebrates a Special Gift of Flowers Amid Her Courageous Cancer Battle
The caption to the photo read, "So I came in the kitchen this afternoon to have our cast and crew lunch before we start shooting today and they brought me these most beautiful flowers! I'm grateful for each and every person who is out here you know the struggle. These were unexpected and very appreciated. Loving the way I started my day."
Though Beth Chapman ultimately did not survive her cancer, her gratitude made a big difference during her cancer journey.
"The patients who do well with cancer, they live life with gratitude," Dr. Zuri Murrell, a colorectal surgeon at the Cedars-Sinai Medical Center told SurvivorNet in a previous conversation about how important it is for people with cancer to recognize those things in their life they appreciate most. "[These patients] are grateful, not for cancer, but they're grateful for an opportunity to know that life is finite."
Learn more about SurvivorNet's rigorous medical review process.
---