Beth Chapman's daughter Bonnie, who struggled with anxiety throughout her mom's cancer journey, has been truly wracked by her death. Now she's looking for ways to commemorate her mom, perhaps with a necklace containing some of her ashes, or even a tattoo that has her mothers ashes in it.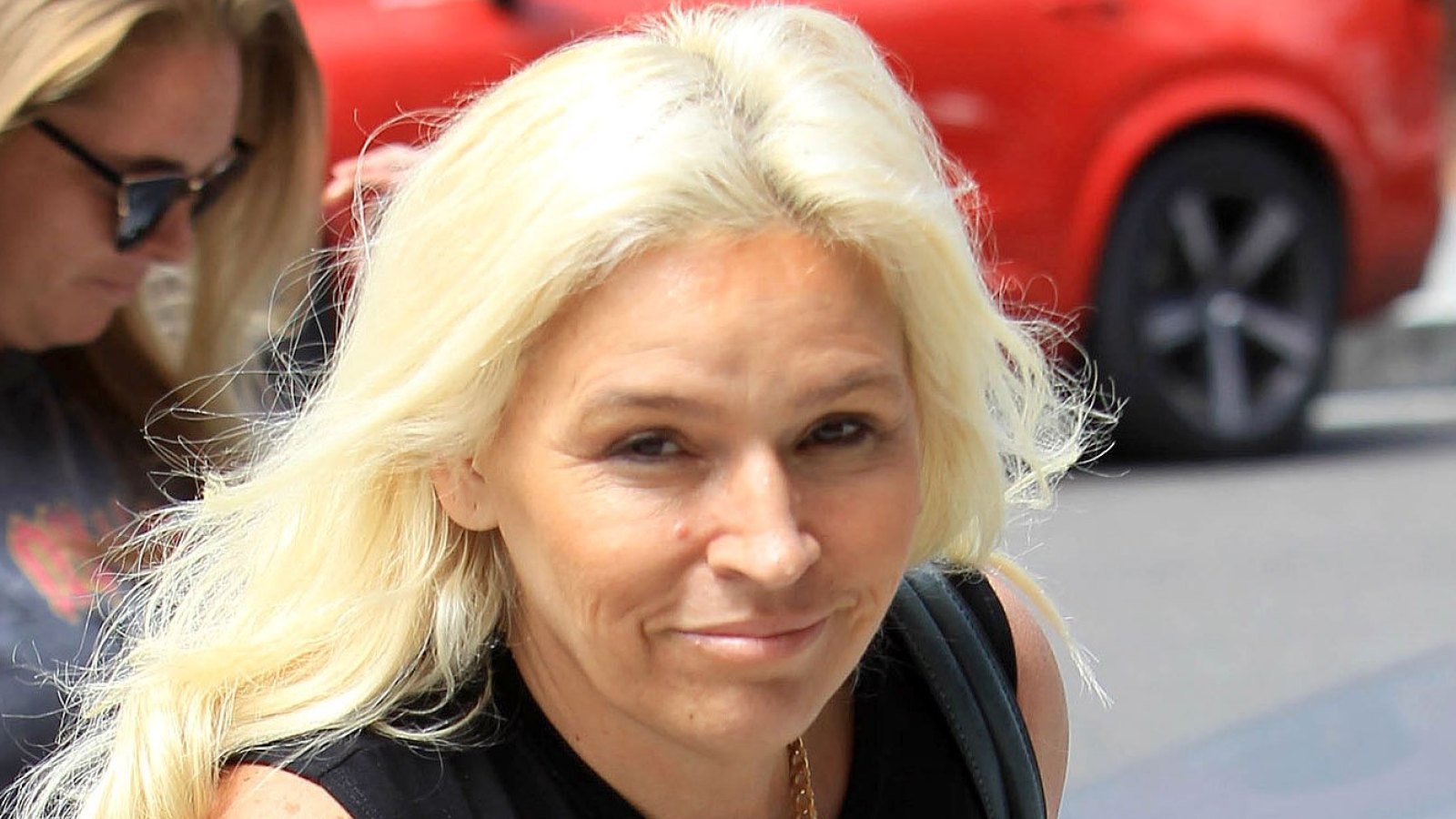 RELATED: Beth Chapman's Tearful Daughter Bonnie Says "My Mom Will Never See My Wedding Dress!" in Stirring Eulogy
Read More
In an Instagram story, Bonnie responded to questions that supporters had written to her, by placing the question in a box at the top of each story page, and then answering the question below it. In one post, Bonnie answered the simple question, "How are you doing?" by writing about her thought process, and the way she's keeping herself afloat after her mom's loss. "I'm okay," she said, "just remembering that cancer can no longer hurt her [Beth]. She's no longer in pain and finally feels normal again I do miss her like crazy."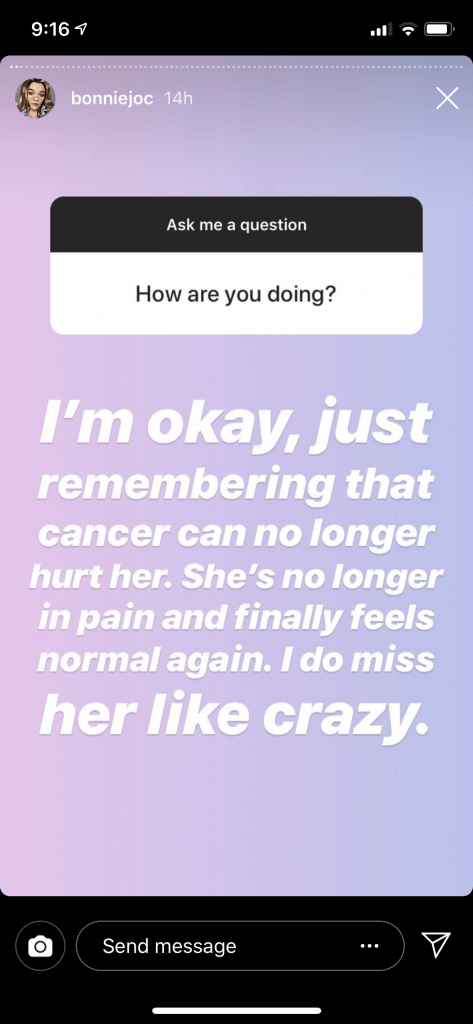 Another supporter who related to Bonnie's struggle with anxiety asked her what she could do about it, "I have horrible anxiety. What do you do to help yourself?" Bonnie replied open and honestly, saying "I went to therapy, and cbd also helps a lot."
RELATED: A New Beginning: Beth Chapman's "Anxious" Daughter Bonnie Will Talk to Fans for $10 a Chat While She Mourns Mom's Cancer Death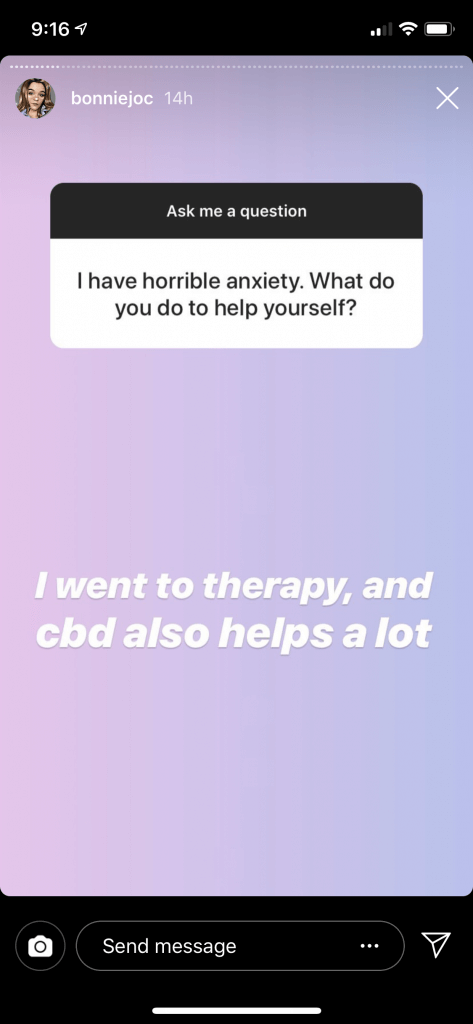 When a supporter asked Bonnie about whether she wants to commemorate her mom with an urn necklace, asking "have you thought about urn necklaces for everyone? Close to your hearts [heart]" Bonnie replied that the family has indeed thought about that, "Yes we have, just looking for a place to find good ones."
RELATED: Beth Chapman's Daughter Bonnie Tormented By Horrible Alligator Nightmares as She Reels From Mother's Cancer Death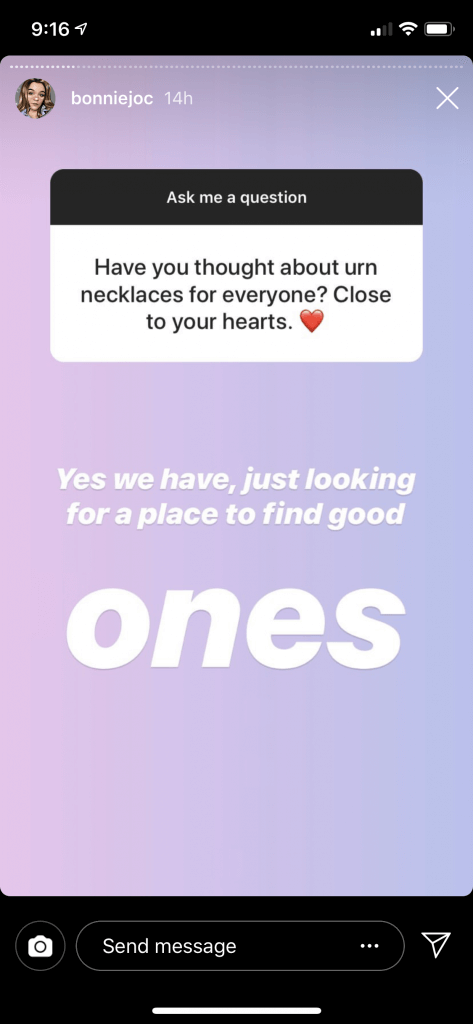 And when another person who has been inspired by Bonnie asked, "What's one quality of your mum & dad you hope to inherit?" Bonnie didn't shy away from saying that she's already learned a lot from them and from pinpointing her favorite attributes of each, "I've already gotten them, but my mom's passion and my dad's compassion."
As always when it comes to the Chapman ladies, there was a question about Bonnie's makeup expertise, "Did your mom teach you how to do eye makeup? It always looks great." And Bonnie responded, "I learned online, I learned how to contour from her."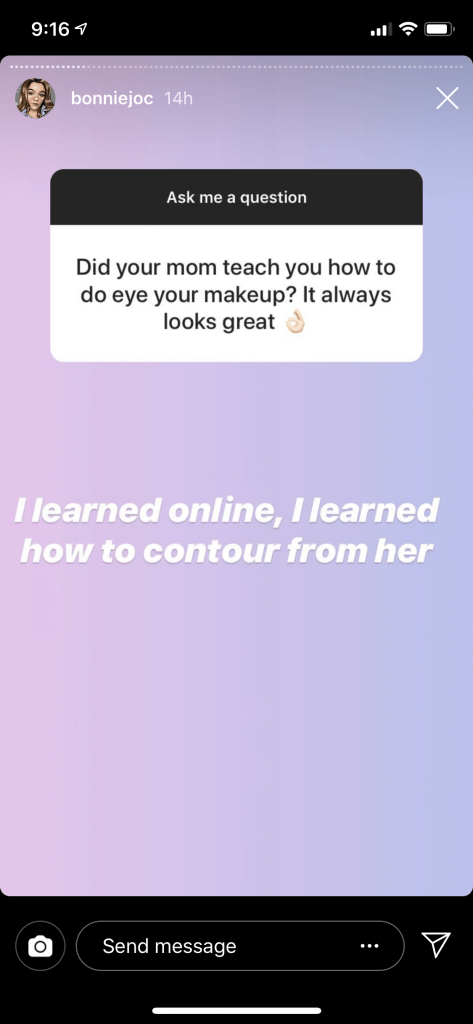 And another Beth lover asked if Bonnie was considering getting an unusual commemorative tattoo, "Would you get a tattoo that is made up of your mother's ashes? It'd be cute [hearts]." Bonnie wrote back, "Yes, I'm just trying to find something she'd like."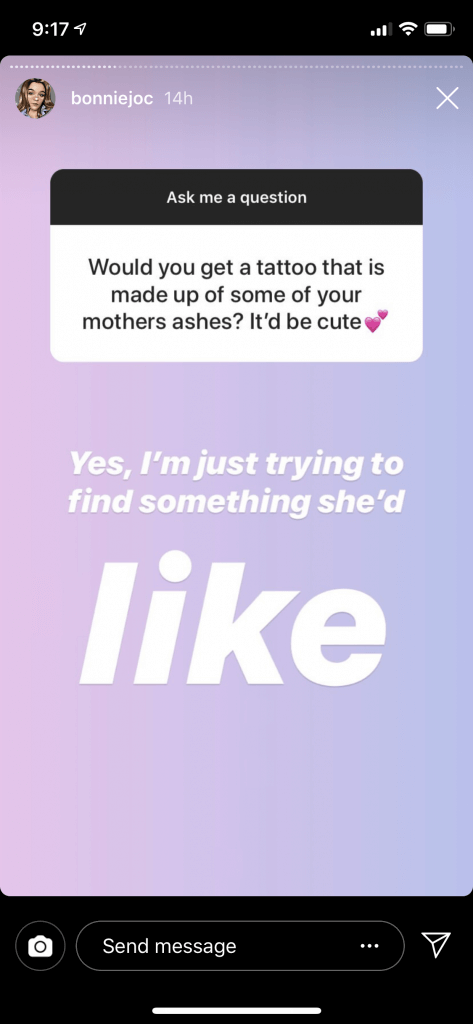 The stories come days after the Chapman family held a memorial service for Beth in Aurora Colorado, during which family members said a very public goodbye to their beloved Beth.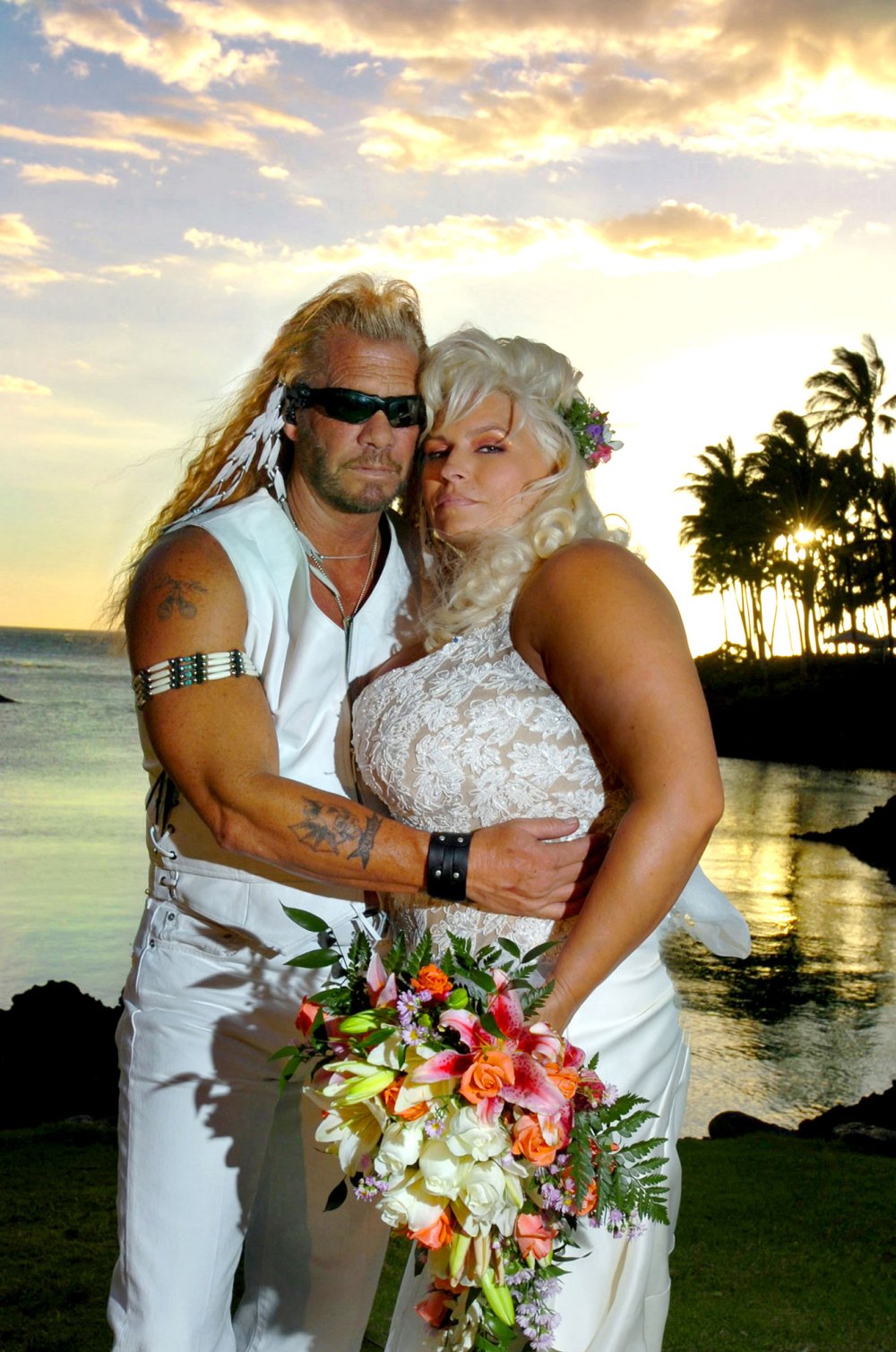 In one of the most touching and heart rending moments from the service, Bonnie gave a eulogy to the large crowd at the memorial — and to the millions of Beth Chapman fans believed to be watching a livestream of the event from all around the world.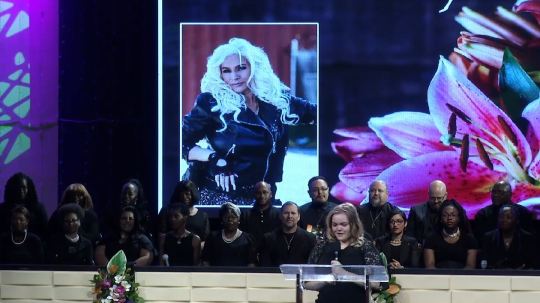 "I never imagined I'd lose my mom at 20. I never imagined a life without her," said Bonnie haltingly of Beth, wife of Duane "Dog the Bounty Hunter" Chapman.
"I never thought I'd have to walk down the aisle without her," she added, saying she can't believe her mom won't be there to criticize her wedding dress. "I never imagined my life without her, it's really tough without her. I never imagined having to write a speech about this … I'll never forget my mother. She was the most beautiful woman that ever lived. Look at this woman, look at her!'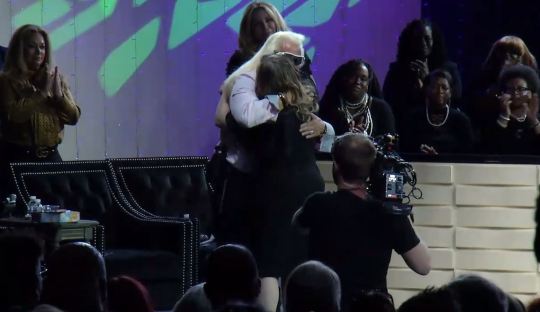 She apologized for tearing up.
"I want to thank everyone who's here," she said. "I am so thankful she got to share her life and our family life with all of you. The world is not the same without my mother, it really isn't. My family has been so tough and I admire every single one of them. They've all been pulling together for my father who has been doing the hardest job."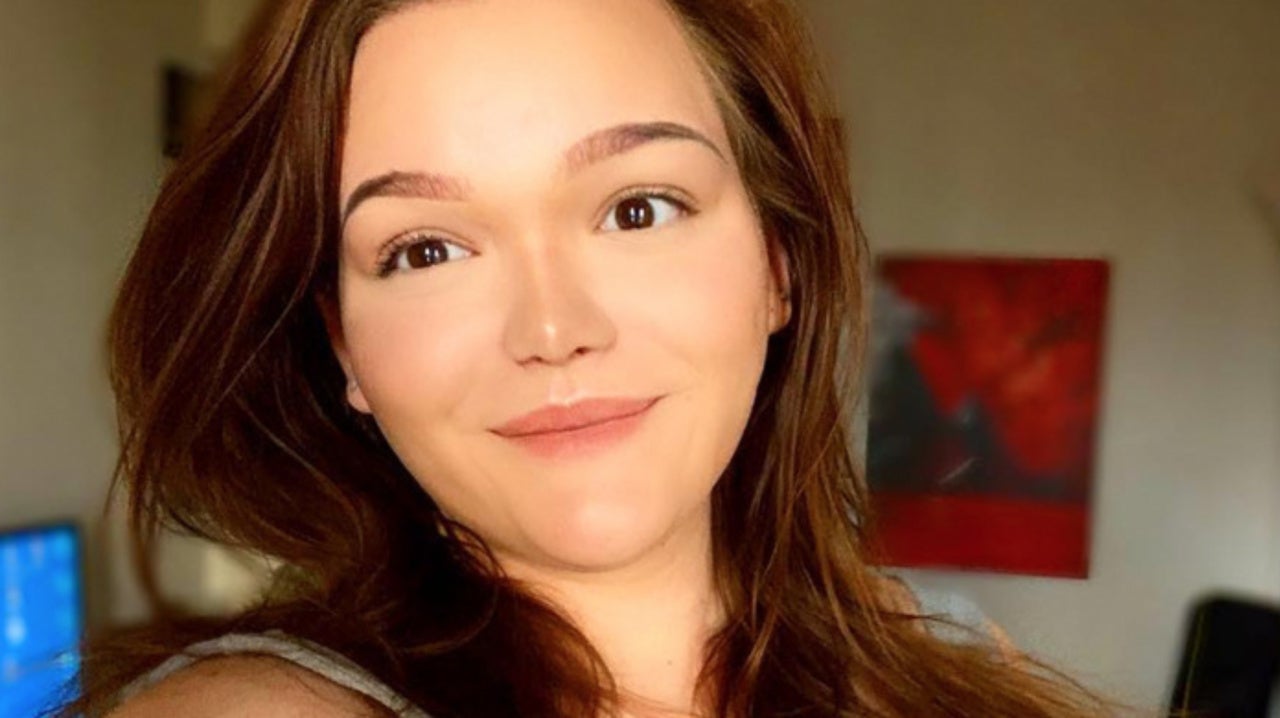 After a pregnant pause, Bonnie added: 'Beth Chapman will never be forgotten and that's something I can say with great confidence."
"No one will ever be a bounty hunter in heels like she was," she said, referring to her own heeled boots she was wearing to the podium. "No one will be as great a mother as she was."
@Bonniejoc Wonderful speech. Loss of a parent is tough but continue living without them is harder. Showing your parents love is being positive, stay positive. Much love.
— joe / marlene perez (@nztyraider) July 13, 2019
i just watched beth chapman's daughter say her final speech about her and when i tell you i cried…..i balled cried!!! i can only feel the pain & sadness she's feeling????????❤️

— JEREMY (@Keaukahi_) July 13, 2019
When Beth was placed in a medically induced coma at the end of June, Bonnie bravely documented on Instagram Stories her trip from Colorado to her mother's deathbed. Just two weeks prior, before her mother stood at death's door, she had told her social media followers she couldn't return to Hawaii because of "too much anxiety" and traffic. Then, after facing her fears and rushing to Hawaii, she had to confront Internet dopplegangers pretending to be her as well as cruel profiteers seeking to make a buck off Beth's good name with unauthorized T-shirts (Bonnie condemned them).
More recently, Bonnie was forced to confront terrifying reptilian dreams that her fans and followers clearly think are directly related to her fears from losing her beloved mother.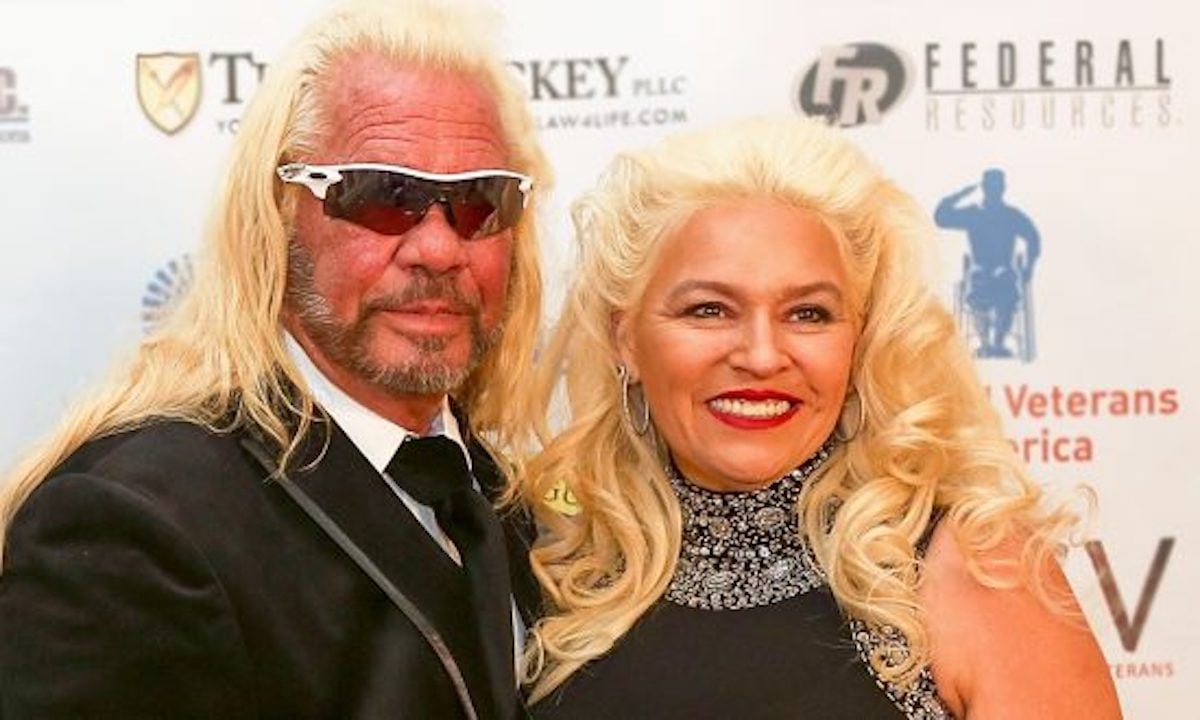 A week ago, Bonnie observed on Twitter that "I had a dream I was stuck in a pool with alligators, how was your sleep?"
I had a dream I was stuck in a pool with alligators, how was your sleep?

— Bonnie Chapman (@Bonniejoc) July 6, 2019
Fending off these gators was just the later challenge for Bonnie, who's complained in the past that she suffers from a great deal of anxiety and stress. As Bonnie herself has noted, being the child of a cancer patient can be really difficult, and navigating family relationships during that time extremely hard. Still, Bonnie has responded with openness and questioning.
Her mother's death came just a short time after Bonnie bravely announced on Instagram her pansexuality, and said that her parents were very supportive of her.
"For the past seven years, I've kept kind of a big secret to myself. I'm pansexual, now I'm sure the term is familiar with some people," Chapman wrote. "It means to me I fall in love with personalities, rather than a gender."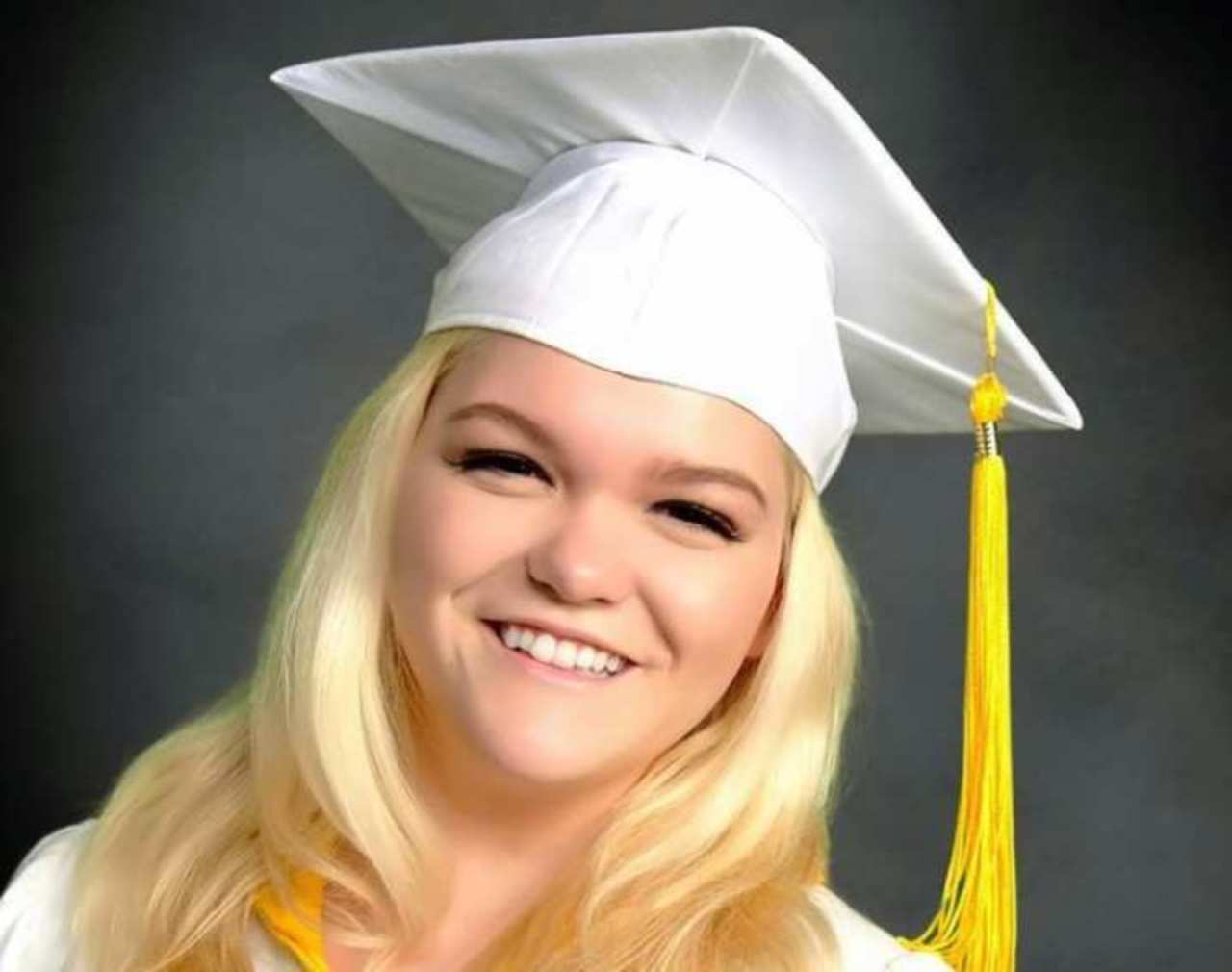 Pansexuality is considered more inclusive than bisexuality, in that pansexual individuals can be attracted to cisgender, transgender, intersex and androgynous people.
Bonnie's parents assuaged her fears that she wouldn't be accepted. "I haven't told many people until now. I was so scared when I told my parents in November, but they welcomed me with open arms," Bonnie continued.
And she's thanking everyone else who helped support her too."I appreciate those who knew and kept it a secret, thank you for letting me take my time. I truly am so thankful to you all."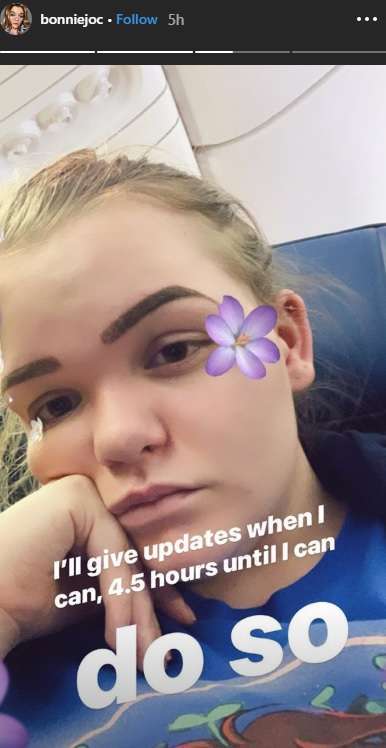 "If you are in anyway upset about this, please feel free to unfollow me," she concluded at the end of the post.
A lot of fans commented to let her know they were there for Bonnie. "You can fall in love with who you want to, no one has the right to judge you," one follower wrote.
"Girl, you turned into a beautiful young lady, watching you grow up on tv… Don't worry what others think!!! "GOD LOVES ALL"… I can see your mom and Leland in you, in which other than eye and hair color looks like your Dad… No worries young one spread your wings," commented another.
Bonnie, celebrated her blossoming sexuality and the support she received from fans in a new post. "To celebrate my first June out of the closet I decided to a simple pride look ❤️ I appreciate the overwhelming support I get til this day, reminds me I have the best people in the world beside me."
Information about dealing with fear during cancer
For a lot of people, connecting to someone else with cancer can help with some of the difficult emotions that that can come with the diagnosis. For example, anxiety and fear are totally normal reactions to the news of cancer, and acknowledging these emotions can be therapeutic and important to the healing process.
"I think the most important advice I would give to someone who has just received a cancer diagnosis is to find people whom they find as a source of support. To allow themselves to go through all of the different emotional reactions to that news," said Dr. Susan Parons, Director of the Center for Health Solutions/Center on Child and Family Outcomes at Tufts Medical Center, in a prior interview with SurvivorNet. Dr. Parsons did not comment on this case specifically.
"The anger, the frustration, the fear. The disappointment. Whatever those emotions are, figure out what's important to you and find those people that can help you realize that."
Dr. Susan Parons, Director of the Center for Health Solutions/Center on Child and Family Outcomes at Tufts Medical Center on dealing with fear and anxiety after a cancer diagnosis.
In times of frustration, it can be useful to a little bit of direction on specific ways to deal with it. A few of the most common ways to deal with fear and anxiety after a cancer diagnosis, that have helped people in the SurvivorNet community in the past, include:
1. Let your family and close friends know – and let them help. So many cancer survivors tell us they want and need support but are often too preoccupied to make specific requests. Urge those close to you to jump in with whatever practical help they can offer.
2. Keep a journal. It can be extremely cathartic to let those feelings loose on paper. Grab a pen and a nice journal and chronical your different thoughts throughout the day.
3. Join a cancer support group. There are groups in nearly every community offering opportunities to connect with others going through a similar journey. You'll learn incredibly helpful insight from others who can tell you about what to expect and how to stay strong on tough days.
4. Consider seeing a therapist. Ask your doctor to refer you to a therapist so you can discuss your fears and concerns in a safe space. Often, vocalizing your thoughts and feelings rather than internalizing them can provide relief.
Learn more about SurvivorNet's rigorous medical review process.