Symptoms of a Brain Tumor
Beth Kassa learned she had a brain tumor just months after her husband, Grady Lee Elwell, was diagnosed with brain cancer. Grady's diagnosis followed strange personality changes and a fall inside their home.
After fighting hard against an aggressive brain cancer called Grade 4 Astrocytoma, Grady passed away on May 24, 2022.
Symptoms of brain tumors are often caused by increased pressure in the skull. Symptoms may include headache, nausea, vomiting, blurred vision, balance problems, personality or behavior changes, seizures, drowsiness or even comas. It is important to note, however, that these symptoms are not exclusive to brain tumors.
Beth Kassab, 44, a mom of two who worked as a beloved columnist for
The Orlando Sentinel
for two decades, discovered she had a brain tumor just months after her husband was diagnosed with an aggressive brain cancer called Grade 4 Astrocytoma.
Grady, who worked at Lockheed Martin, first learned of his diagnosis after collapsing in January 2018.  "The reason we found out Grady had a brain tumor is that he actually collapsed right here in our living room on a Friday night, had a massive seizure, and we had to call an ambulance and take him into the emergency room," Beth told Fox 35 Orlando in a recent interview.
Read More
RELATED:
'I Thought It Was Just A Tummy Bug:' Mom On How Her 'Never Sick' Young Son's 'Flu-Like Symptoms' Turned Out To Be Cancer
Beth continued, "The things I noticed in retrospect were, frankly, personality changes. Things that were a little different about him. I used to joke with him about how he could never find anything and he seemed a little young for that." Following Grady's diagnosis, the beloved dad underwent four surgeries, chemotherapy, and radiation.
Six months later that Beth visited an otolaryngologist (ENT) after having pain in her ear and noticing a decline in her hearing. "I very much wanted to just chalk it all up to stress, but I knew something wasn't right," she recounted to Fox 35.  An MRI then revealed a benign tumor behind her ear, prompting Beth to feel "pure shock and paralysis."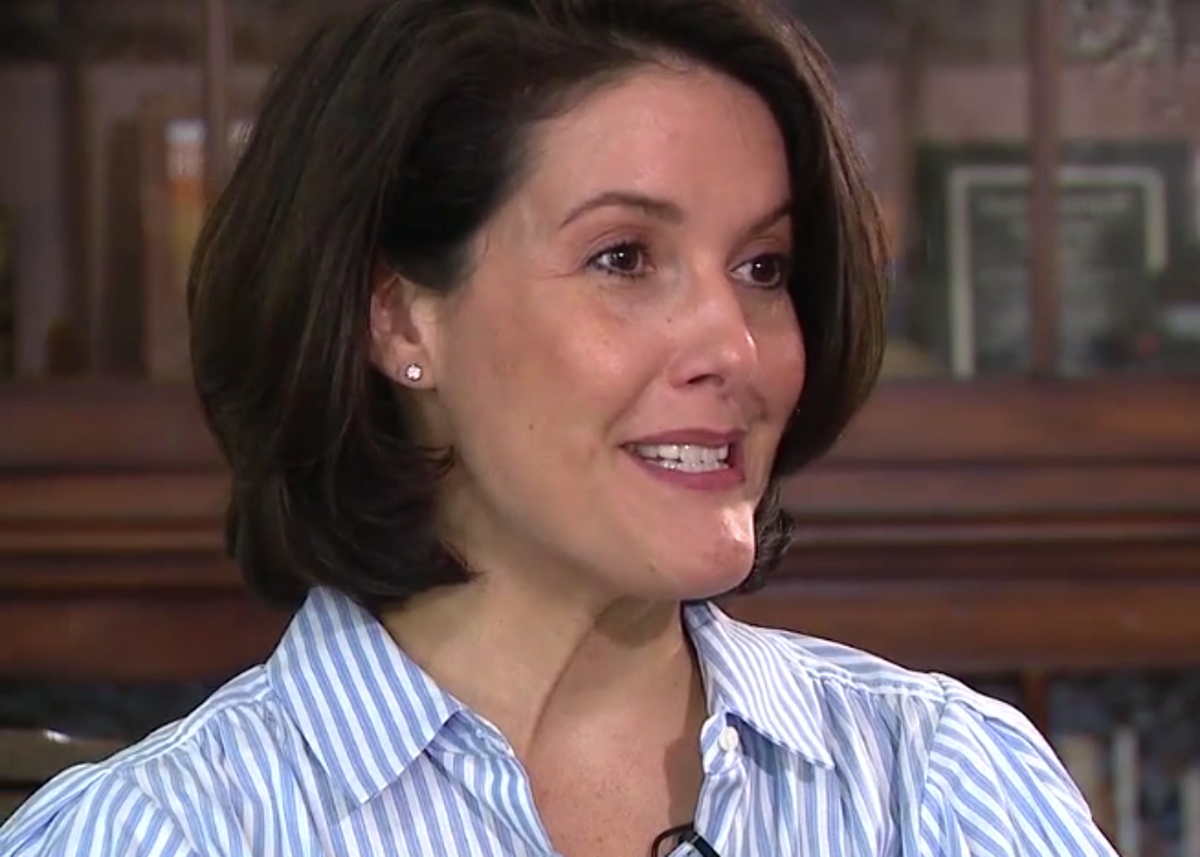 Beth underwent Gamma Knife surgery when she was a patient at AdventHealth Central Florida's Minimally Invasive Brain Surgery Program to treat the brain tumor. Despite both her and her husband's cancer diagnosis, the pair continued to work and maintain normalcy.
They also signed their children up for an AdventHealth program for kids with parents who are sick. It was then she decided to take on a new role with Advent Health, writing stories similar to her experience with cancer.
RELATED: Teacher Dad, 43, Was Exhibiting 'Strange Behavior,' Getting Lost At School So His Boss Sent Him To The Doctor: It Turned Out To Be Cancer
"It was hard for me to pull myself together on a lot of days. I did it because it was summer, my kids had to go to camp, and then later school," Beth, who shares a daughter and son with Grady, explained. "My husband was in daily radiation at that time so we had to get him to his appointments. It was an absolutely terrifying time. My main fear was just our family's future."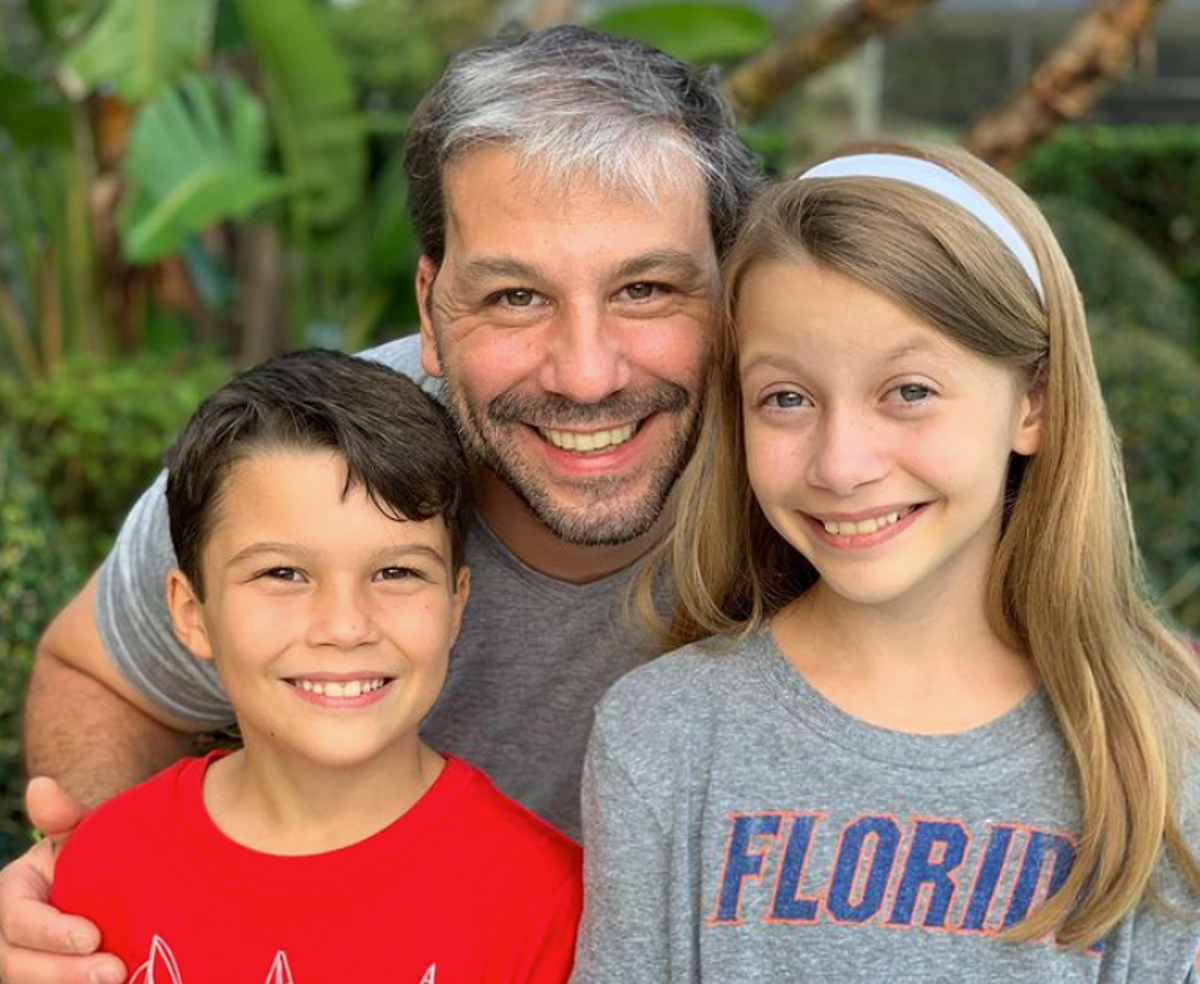 Beth insists her husband Grady, who passed away on May 24, 2022, "did everything" to fight the disease. She added, "He did not want to leave us but in the end, he had to. But it wasn't because he didn't try everything."
Days after Grady passed, Beth took to Instagram to share a photo of her and her husband side-by-side. The post read: "After the final bell, Grady transcended his physical body as an eternal winner because of how he lived as a father, husband, son, brother and friend. 'It ain't about how hard you hit,' as Rocky Balboa told his son and Grady told all of us. 'It's about how hard you can get hit and keep moving forward.'"
RELATED: Mom, 35, Thought Her Daughter's Dizziness, Nausea Was Because She Was 'Clumsy' And The Doctor Said It Was Just A Virus: It Turned Out To Be Cancer
"Grady loved music and served as his daughter's first piano teacher as well as a reliable plus one to anyone with tickets to see an 80's hair band," the post continued. "He delighted in cooking a great meal and competed for a time on a backyard barbecue team with friends, placing for his meticulously mopped pulled pork. He traveled in Europe and Asia with Beth Kassab, his loving and devoted wife of nearly 16 years, but his greatest adventures came with fatherhood."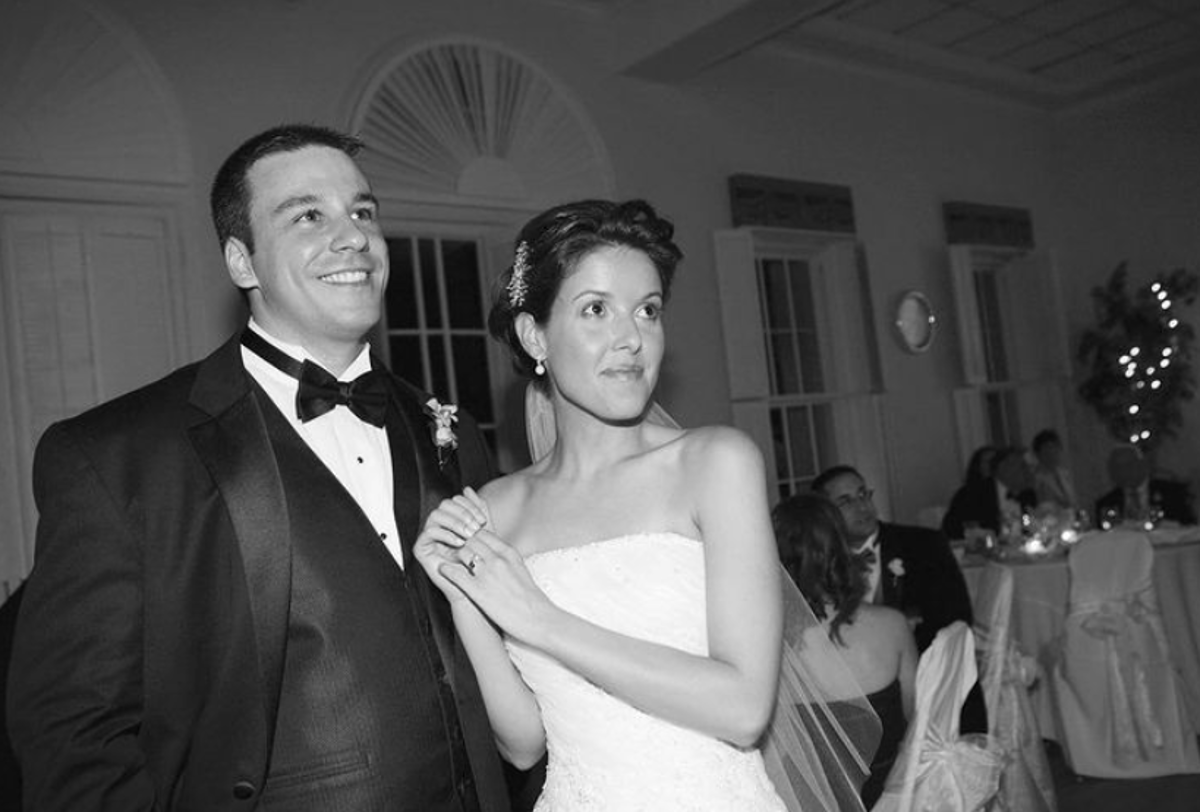 Back in 2019, Grady offered some enlightening advice on his battle with cancer and his outlook on life. "You spend a lot of time thinking about how did this happen, why did this happen, and you really have to get to a point sometimes where you move past that and say 'It happened.'  You have a choice every day on what attitude you're going to embrace for that day despite what's been thrown at you," Grady told the Orlando Sentinel.
"And while I won't profess that it's easy some days, I choose and Beth chooses to try and to be positive. We've learned that this is the way life can happen so as a result of that we don't take anything for granted at all."
Understanding Brain Tumors
According to the American Society of Clinical Oncology (ASCO), brain tumors account for 85 to 90 percent of all primary central nervous system (CNS) tumors. The central nervous system consists of the brain and spinal cord and acts as the main "processing center" for the nervous system. Normal function of the brain and spinal cord can become difficult if there's a tumor present that puts pressure on or spreads into nearby normal tissue.
There are many different types of brain and spinal cord tumors. Some are more likely to spread into nearby parts of the brain or spinal cord than others. Slow-growing tumors may be considered benign, but even these tumors can cause serious problems.
RELATED: Mom Thought Her Daughter, 9, Had A Stroke When Her Arm 'Became Disfigured' And Her Left Leg 'Turned Inward:' It Turned Out To Be a Brain Tumor
Symptoms of brain tumors, as a whole, are often caused by increased pressure in the skull. This pressure can be caused by tumor growth, swelling in the brain or blockage of cerebrospinal fluid (CSF), according to the American Cancer Society.
General symptoms may include the following:
Headache
Nausea
Vomiting
Blurred vision
Balance problems
Personality or behavior changes
Seizures
Drowsiness or even coma
But it is important to note that these symptoms are not exclusive to brain tumors. Still, you should always consult with your doctor if any health problems arise.
One Survivor's Advice for Taking On Brain Cancer
Taking Control of Cancer
A lot of survivors tell us it felt like their world was turned upside-down when they first learned they would have to fight cancer. Brain cancer survivor Natalie Wells' advice for dealing with that uneasiness is to actually treat it like a fight. "Take control of the cancer, and kick its ass," Natalie, who has a type of brain cancer called astrocytoma, previously told SurvivorNet.
Everyone has their own coping mechanisms that work for them. Natalie's was making a plan, and preparing to fight cancer as if it was a boxing match. "It's OK to feel sad and scared, but you have to have a plan," Natalie says. "What are you going to do? You have to get to your doctors, you have to schedule these things … you have to find something to hold on to, and you have to fight. It's like a boxing match. You're in there, just kicking ass."
Advocating for Your Health
Here at SurvivorNet, we always encourage people to advocate for themselves when it comes to cancer and, more generally, health care. Cancer, as well as benign tumors, are incredibly serious, and you have every right to insist that your doctors investigate any possible signs of cancer.
"Every appointment you leave as a patient, there should be a plan for what the doc is going to do for you, and if that doesn't work, what the next plan is," Dr. Zuri Murrell, director of the Cedars-Sinai Colorectal Cancer Center, told SurvivorNet in a previous interview. "And I think that that's totally fair. And me as a health professional – that's what I do for all of my patients."
Be Pushy, Be Your Own Advocate… Don't Settle
Contributing: SurvivortNet Staff
Learn more about SurvivorNet's rigorous medical review process.
---