Julia Joins MCU
Julia Louis-Dreyfus appeared in an episode of The Falcon and the Winter Soldier as Contessa Valentina Allegra de Fontaine, to the delight of Marvel fans.
Louis-Dreyfus was diagnosed with breast cancer in 2017; she underwent chemotherapy and a double mastectomy to treat her disease.
A mastectomy involves the removal of one breast or both breasts as a way to stop the potential spread of breast cancer.
Marvel fans of the world are all atwitter today as news of Julia Louis-Dreyfus' role as Contessa Valentina Allegra de Fontaine came to light.
Louis-Dreyfus appeared in The Falcon and the Winter Soldier, and her cameo in the show's "penultimate episode" is generating big buzz. Entertainment Weekly reports that her appearance "could mean bigger things to come for this character in the context of the MCU."
Read More
Contessa is a triple agent and spy. While it's a departure from Louis-Dreyfus' comedic roles in 
Seinfeld 
and 
Veep, 
we can't really think of anyone better to play the Contessa, given her charisma and bad-assery.
Fans expressed their excitement on social media.
@chickensoup999: "give Julia Louis-Dreyfus another Emmy already. she deserves it for just existing at this point #tfatws  #FalconAndWinterSoldier"
@stebestark said: "JULIA LOUIS DREYFUS REALLY JUST WALKED INTO MCU LIKE THAT YES M'AAM I'M STILL SCREAMING"
@ablckhart: "11 time emmy winner julia louis dreyfus in the mcu??"
@miadolam: "can you believe marvel had the HONOR of getting julia louis dreyfus to join their cinematic universe"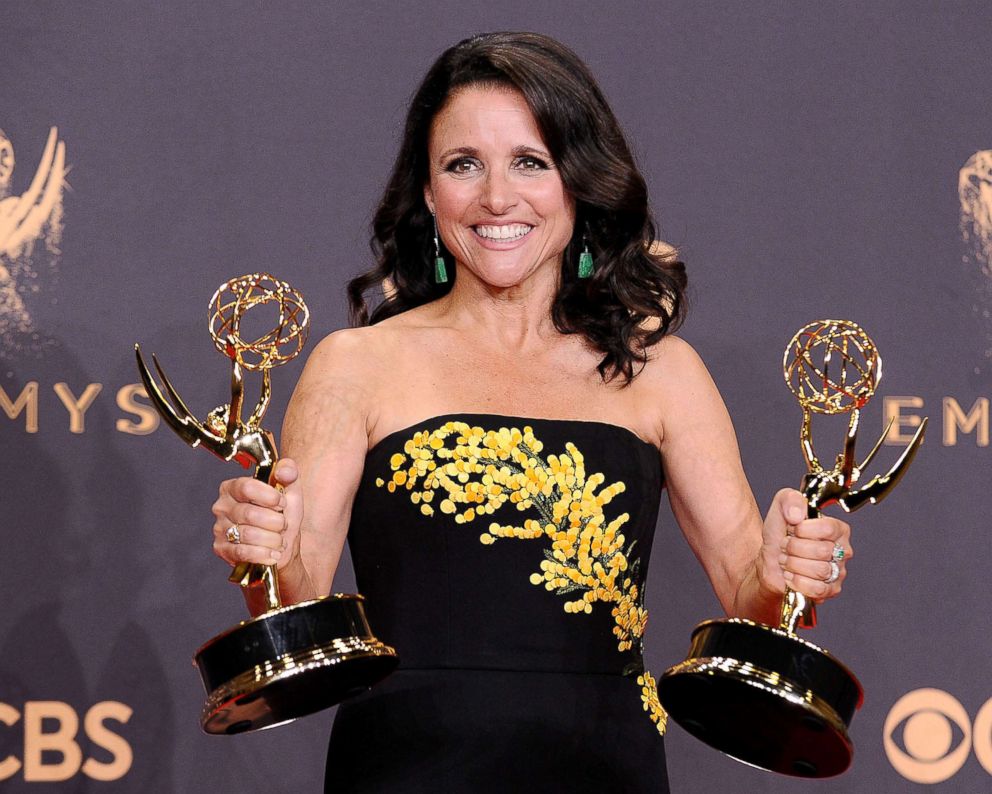 Julia's Breast Cancer Battle
Louis-Dreyfus was diagnosed with stage two breast cancer in 2017. To treat her disease, she had six rounds of chemotherapy, and a double mastectomy.
Treatment options for breast cancer include surgery, chemotherapy and radiation therapy. Louis-Dreyfus was admirably vulnerable through her breast cancer journey and publicly discussed her disease, which helped to raise awareness around breast cancer.
Related: Finally! A Comfortable Bra for Women After Breast Cancer Surgery
While Louis-Dreyfus is fully in the clear with cancer, it's important for survivors, cancer patients, and people who have not been diagnosed with cancer to continue with scans and screenings. Screening tests like mammograms, colonoscopies, and pap smears save lives.
Related: Breast Cancer: Overview
Dr. Elizabeth Comen, a medical oncologist specializing in treating breast cancer at Memorial Sloan Kettering, explains in an earlier interview the importance of continued screenings. "So we know that cancer has not gone away just because we're in the middle of a pandemic," she says. "We also know that some elective procedures and potentially preventative care– things like colonoscopies, and mammograms, and pap smears– may have been put off a couple months because we wanted to limit the number of people that were coming in to the hospital and also keep patients at home unless they really needed to leave."
It's Important To Continue Cancer Screenings Through COVID-19
What is a Mastectomy?
As part of her treatment, Louis-Dreyfus had a double mastectomy, which means she had both breasts removed. A mastectomy may involve the removal of one or both breasts, either partially or completely. Dr. Ann Partridge, an oncologist at the Dana-Farber Cancer Institute, explains the considerations to take into account when deciding whether or not to get a mastectomy to treat breast cancer.
Related: The Angelina Jolie Effect — Important New Research for Women Making Critical Decisions About Breast Cancer
"So when I talk to a woman who comes to me and she has breast cancer, I evaluate what the standard options for treatment for her are, which typically include cutting out the cancer– which is either a lumpectomy if you can get it all with just a little scooping around of the area that's abnormal or a mastectomy for some women meaning taking the full breast because sometimes these lesions can be very extensive in the breast," says Dr. Partridge.
Related: Prophylactic Mastectomy For High-Risk Women
"And I'll talk to a woman about that and I'll say these are two main options or the big fork in the road. Depending on the size and other features, such as family history, a patient may opt for more aggressive surgery," she says. "And so even for early-stage one breast cancer, a woman may elect a mastectomy to remove her whole breast. Sometimes, this is something that's done prophylactically, meaning a woman just has a high risk of breast cancer in their family."
When Should You Consider a Mastectomy?
Learn more about SurvivorNet's rigorous medical review process.