Suzanne: An Amazing Survivor
Actress Suzanne Somers, 74, beat breast cancer after she was diagnosed at 49, and there's been no stopping her since.
Somers treated her disease with radiation, which is a common treatment path for breast cancer, along with chemotherapy and surgery.
Breast cancer risk factors include a family history of the disease, and lifestyle factors, like alcohol consumption.
Actress Suzanne Somers, 74, was diagnosed with breast cancer at age 49, and now, a quarter-century later, she is an amazing example of resilience and positivity. Somers has also always cared about her health and staying in shape; bringing us along for the ride, starting with those 90's
Thighmaster commercials
.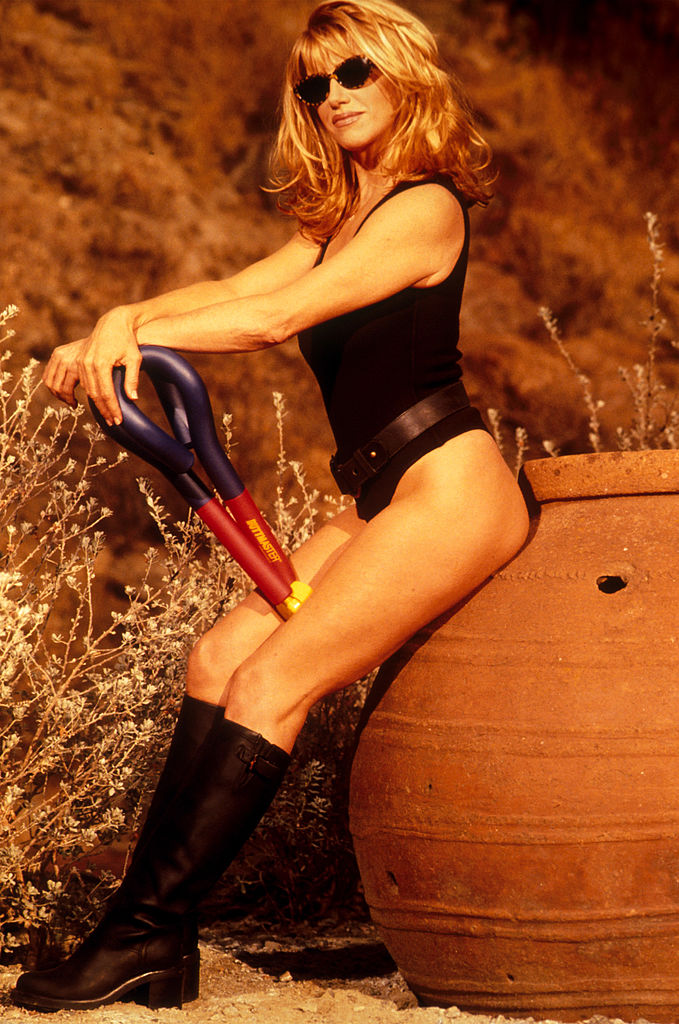 Read More
Related: Suzanne Somers Reflects on 'Wake-Up Call' Cancer Diagnosis — And How it Changed Her Life for the Better
Well, the more things change, the more they stay the same. The Three's Company TV star seems better than ever; promoting a new weight loss product, and still – incredibly – selling the famous Thighmaster, on her website. There's no stopping this dynamic septuagenarian; she's an inspiration for so many!
View this post on Instagram
Suzanne's Breast Cancer Journey
In previous interviews, Somers spoke to SurvivorNet about how her breast cancer diagnosis changed her life and made her think about her mortality more than ever before. This is a common response to cancer: It pulls things, like our short time on earth, into sharper focus. Somers told Fox in an interview,  "You think of your mortality for the first time… I was on top of the world. Nothing felt wrong with my body. But when your doctor utters the word 'cancer,' you feel your mortality and it's heavy. I remember walking down the beach with my husband and we just held each other."
Related: It's Important To Continue Cancer Screenings Through COVID-19
Breast cancer is treated via surgery, chemotherapy, and radiation therapy. To treat her breast cancer, Somers underwent radiation, and also took Iscador, which is an extract made from mistletoe. Dr. Chirag Shah of the Cleveland Clinic Cancer Center, spoke in an earlier interview about radiation, and he explained, "We often believe that more treatment is better treatment. But I would say that, when it comes to radiation therapy to the breast, what we're learning is that shorter courses of radiation, like short course whole breast, may be associated with equal clinical outcomes and even the potential for reduced side effects. Well, I think that the three major debates at this time focus on, really, maximizing outcomes and reducing side effects."
The Debates Around Radiation for Breast Cancer
Breast Cancer Risk Factors Explained
Breast cancer risk factors include a family history of breast cancer, and having the BRCA1 or BRCA2 gene mutation, which increases the risk of developing breast and ovarian cancers. Other risk factors for this disease include lifestyle behavior, like the amount of alcohol you drink.
Related: What is a BRCA Mutation?
There's a direct correlation between increased alcohol consumption and increased risk of breast cancer. Dr. Elizabeth Comen, a Medical Oncologist at Memorial Sloan Kettering Cancer Center, said in a previous interview, "One of the things that we know, and the American Society of Clinical Oncology has recently come out with a statement to this effect, is that actually, alcohol does increase the risk of breast cancer. It doesn't dramatically increase the risk of breast cancer, but with every drink, there is a linear response."
Related: The Top Breast Cancer Risk Factors and What You Can Do About It
Dr. Comen explains that more drinking equals great risk. "And what that means is a linear response to risk, meaning that each drink increases a woman's risk for breast cancer. So binge drinking, it's not good for anybody. And it's also not good for a woman's increased risk of breast cancer. And so patients ask me this all the time– well, how much can I drink? If you want to have absolutely no risk from alcohol, then don't drink at all. But probably having less than four glasses a week of alcohol is probably OK."
Alcohol Can Increase the Risk of Developing Breast Cancer
Learn more about SurvivorNet's rigorous medical review process.