For a lot of breast cancer survivors, the thought of being photographed in a bathing suit can make them really uncomfortable. Whether they've had a double mastectomy, a lumpectomy, or some other type of treatment, a lot of women struggle to find the confidence to show some skin and enjoy themselves in the sun again.
This summer though, a wave of survivors have made it a point to show that no matter how cancer has changed their bodies, they are still beautiful. One of those women is Vera Ora, singer Rita Ora's mother, who recently took to Instagram to share a few sizzling snaps of her in some very flattering swimsuits, which were made specifically for women who have undergone breast cancer treatment by Amoena Company. Vera, a 55-year-old mother of three, is often praised for being a spitting image of her 30-year-old pop star daughter, despite battling breast cancer when she was just 39 years old.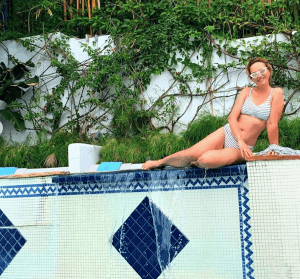 Read More
"This post is dedicated to @melissaodabash @futuredreamscharity @amoena_company for their gratitude in helping and supporting many women like me touched by breast cancer!," Vera wrote in the caption for the series of swimsuit snaps. "I modeled for the charity as their ambassador not because I am a professional model but to increase awareness and help all women affected get their confidence back. [Sun] is out, will expose scars, marks and uneven body shapes but with the right swimwear we can enjoy the sun as everyone else."
Vera is not alone in wanting to show off her beauty, despite whatever scars she may have. Many women across all social media platforms, and even members of the SurvivorNet community, have spoke up about the importance of getting their confidence back after cancer turned their worlds upside-down.
Paige More, who runs a Instagram and website called Paige Previvor, regularly shares photos of her showing off her body, and she also includes comments and anecdotes about how, after being diagnosed with a BRCA 1 mutation and having to have a preventative mastectomy at age 24, she had to learn to love her body again — and it wasn't easy. Paige's message resonates with a huge number of women. She is also the co-founder of The Breasties, a community created for women who have been through breast or reproductive cancers to come together and share their stories.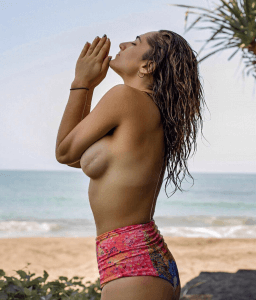 Tiffany Dyba, who has spoken to SurvivorNet in depth about how cancer changed her life, has also spoken up about finding confidence after breast cancer treatment. Tiffany was diagnosed with breast cancer when she was just 35 years old, and has documented her experience on a blog called C.D.R.E.A.M. (Cancer doesn't rule everything about me). She would even post videos of her doing "Hip-hop chemo" while she was undergoing chemotherapy — which entailed her dancing around to her favorite rap tunes before chemo sessions to let friends and followers know that she was still OK. Tiffany finished up her last chemo session in October 2018.
This summer, she told followers she is feeling even more confident in showing off her body than she did before she was diagnosed with cancer.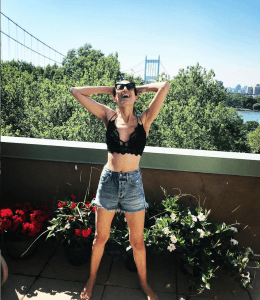 "Freedom is … ~ Being tits out on your balcony with your man and your dog," Tiffany wrote in a 4th of July post this year. "I would not have felt comfortable doing this a few years ago. I used to be so self conscious about my boobs. In fact, when I would tell people I was a 34DD they would gasp because I often hid my boobs and felt weird about it. So we went from that, to photo shoots in bralettes.
Let freedom ring."
Learn more about SurvivorNet's rigorous medical review process.