Tik Tok Star Calls On His Community
Kyle Kidd, the comedian behind the Nanny Maw Tik Tok account, helped raise $225,000 for his mom's cancer battle.
His mom's chemotherapy to treat her stage IV breast cancer is not covered by her insurance.
The treatment for metastatic breast cancer can vary significantly depending on features of an individual woman's cancer.
An Arkansas influencer is leveraging his social media fame in hopes of saving his mother's life.
Kyle Kidd, better known as "Nanny Maw" to his 2.9 million followers on Tik Tok, has helped raise more than $225,000 to fund chemotherapy treatments for his mom, Sherry Gentry Kidd, as she battles stage IV metastatic inflammatory breast cancer.
Read More
The donations were all posted to a
GoFundMe page
that family and friends set up when Sherry's chemotherapy claim was first denied by her insurance company. The fundraiser had been struggling to reach its initial goal of $20,000 when
Kidd posted one of his trademark videos on Tik Tok
. In the skit, Kidd, 23, plays a grieving woman attempting to convince a callous representative from the fictional "St. Butthole's Insurance Company" to cover the chemotherapy recommended by her doctors. Unlike his other videos though, Kidd briefly appeared as himself so that he could explain to followers what his family was going through. "[I] would rather be doing anything than this because I know most of you out there are having your own troubles, and we're not the only ones. But I'm desperate," explained Kidd.
"So my mom's friends started a GoFundMe for her and I'm gonna post that link on Tik Tok in my bio. If you can donate anything – 50 cents, a dollar, anything would help."
He then added: "If I ever made you laugh here on my channel maybe that's worth a buck."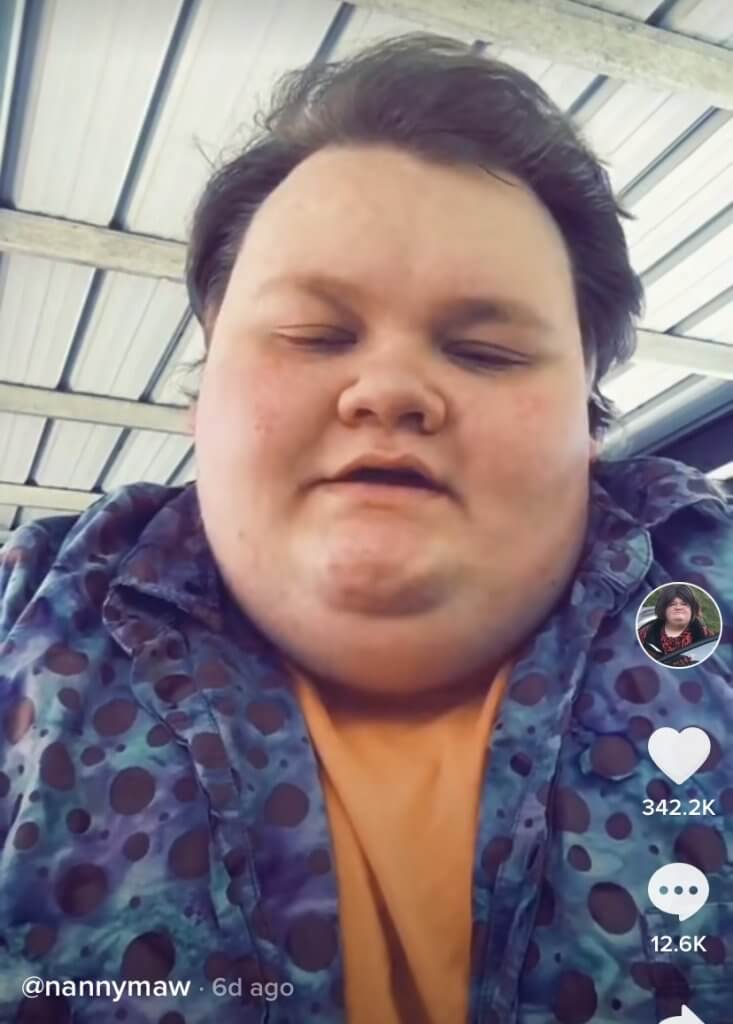 Kidd's heartfelt plea quickly struck a cord with his audience, and by Tuesday afternoon the group had reached their goal – 11 times over. More than $225,000 has now been raised, and the donations are still pouring in. That amount is even more impressive considering the fact that only three people made four-figure donations, and in the amounts of $1,000, $1,000, and $1,001.
Sherry was first diagnosed with breast cancer in 2018, and has since undergone surgery, chemotherapy and radiation to battle the disease. The disease continued to spread, however, and a new chemotherapy that had shown promise last year has stopped working in recent months.
Doctors remain optimistic that Sherry can fight the disease and have designed a new course of chemotherapy that is specifically tailored for individuals with stage IV metastatic inflammatory breast cancer.
"Unfortunately she is currently going through an appeal process with her insurance company because they denied the new chemo her doctor is recommending," explains her friend Tammy Watters. "In the meantime bills continue to mount."
There have now been close to 14,000 people who have donated, and most of the comments acknowledge a desire to help Kidd in his time of need much like he has helped his followers get through tough times with his videos.
"Nanny-maw always makes me smile and I wish every option available for his mom and for every else struggling for a healthy life against all the odds (mainly insurance)!" read one comment.
A similarly-inspired donor wrote: "You make me laugh every single day! I wish you and your mother the best, and pray that the treatments do what they are intended to do. Thank you for all you do! You are close to my heart."
And a $10 donation came with a message that noted: "Your tik tok channel has made me laugh in some of the hardest days, I hope this helps in some way."
Dealing With a Late-Stage Breast Cancer Diagnosis
Stage IV breast cancer means that the cancer has metastasized and is no longer regionalized to the breast. While treatable, this cancer currently has no cure.
While we don't know the specifics of Sherry's breast cancer, the treatment for metastatic disease can vary significantly depending on features of an individual woman's cancer.
Treatment options include hormone therapy, chemotherapy and targeted drugs. Sometimes surgery and/or radiation is considered. The goal is to keep you as stable as possible, slow the tumor growth and improve quality of life.
Hormone Therapies for Breast Cancer: CDK 4/6 Inhibitors
A relatively new class of targeted therapy drugs called kinase inhibitors can now help treat some metastatic breast cancers, Dr. Erica Mayer of the Dana-Farber Cancer Institute, told SurvivorNet in a previous conversation. These drugs target two kinase proteins, called cyclin-dependent kinase 4 and 6, that normally regulate the cell cycle and division. There are three CDK 4/6 inhibitors available: palbociclib (Ibrance), ribociclib (Kisqali), and abemaciclib (Verzenio).
Dr. Erica Mayer explains hormone therapy options available for breast cancer patients
These drugs are primarily used in women with hormone receptor-positive and HER2-negative breast cancer. When they are combined with other hormone therapy, many women can have up to two years of their cancer not getting any worse. A common side effect was a decrease in white blood cells which can increase the risk of infection.
RELATED: An Overview of Treatment Options for Advanced Breast Cancer
What's Next for Breast Cancer and Immunotherapy?
Immunotherapy has been a game-changing treatment option when it comes to treating several cancers. But until recently, researchers hadn't had much success using the therapy to fight breast cancer. That's changing now.
Dr. Sylvia Adam talks about breast cancer and immunotherapy
"The question now becomes, is it only triple negative breast cancer that can benefit from immunotherapy, or are there other subtypes as well?" Dr. Sylvia Adams, a medical oncologist at NYU Perlmutter Cancer Center, said to SurvivorNet in a previous interview.
"If a tumor has the PD-L1 protein in it, that means there's already an inflammatory response, that the patient's immune system already recognized the tumor and was starting to work against it. The benefit of identifying such a strong biomarker in the triple negative subset will allow us to actually test for the presence and responsiveness to immunotherapy in other subtypes of breast cancer."
Learn more about SurvivorNet's rigorous medical review process.
---