Drescher to Headline Lifetime's First Gay Christmas Movie
She stars in the film with actor Ben Lewis, who plays her gay son
Drescher has used her cancer journey to promote cancer awareness and wellness
She spoke with SurvivorNet about how to handle a cancer diagnosis
Cancer-free for 20 years, Fran Drescher can now count another success on her list: Starring in the
first gay Christmas movie on Lifetime
. Along with Canadian actor Ben Lewis, Drescher, who is best known for her role on the sitcom 
The Nanny,
will be featured in a main role in
The Christmas Setup
. The movie is the channel's first-ever holiday film featuring an LGBTQ+ storyline. Along with Drescher and Lewis, the film stars Blake Lee and Ellen Wong. (Lee and Lewis, who play each others' love interests in the film, are married in real life.)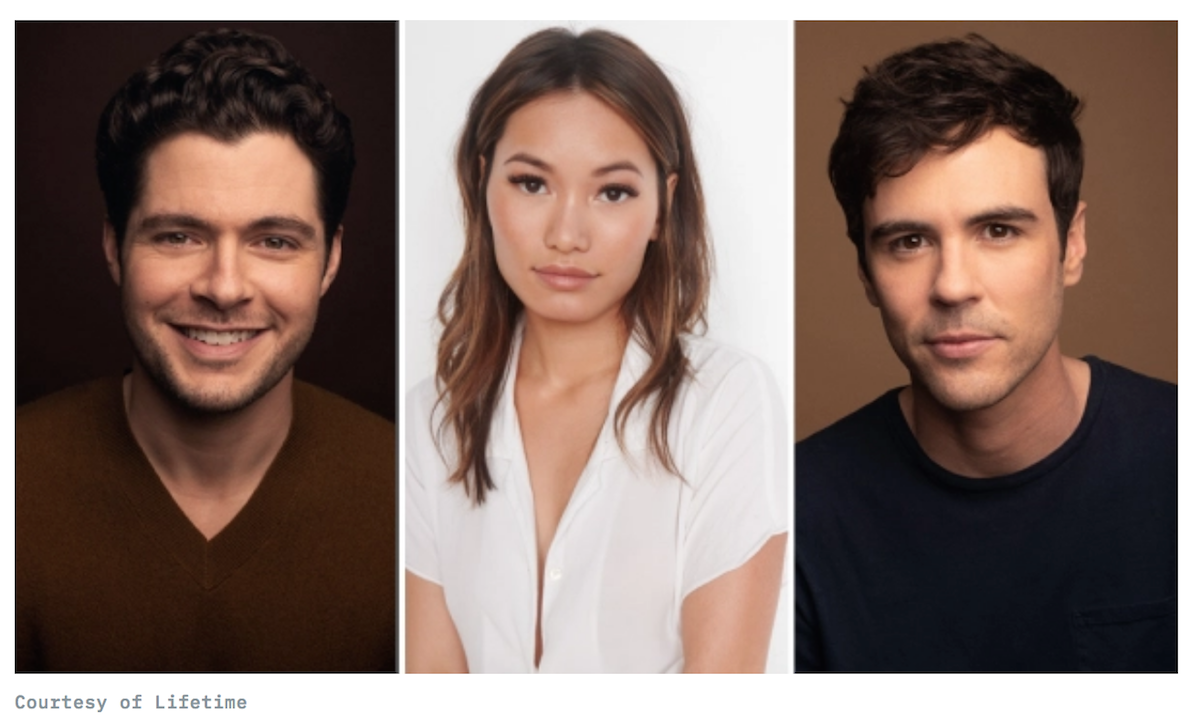 Read More
Left to Right: Ben Lewis, Ellen Wong, and Blake Lee all star in the film with Drescher.
Lifetime said that their network "is working closely with GLAAD to ensure the movie represents the LGBTQ community sensitively and accurately."
The Christmas Setup tells the story of a lawyer in New York named Hugo (Lewis), who goes to Milwaukee to spend Christmas with his mom (Drescher). She is also in charge of the city's local Christmas festivities there, and arranges for him to "accidentally" meet up with Patrick (Lee), a high school friend, and secret crush. His mom's matchmaking success may be jeopardy, though, when Hugo gets a call about his career.
Ideally fit to play the comically meddling, matchmaking mother, Drescher is as bubbly and fun as you'd imagine. The comedy actress spoke with SurvivorNet about her cancer battle.
'The Nanny' Star Fran Drescher Celebrates 20 Years of Being Cancer Free with a Virtual Cabaret
Drescher was diagnosed with stage 1 uterine cancer in her 40s and had a hysterectomy at Cedars-Sinai for part of her treatment. She was initially misdiagnosed and treated for a peri-menopausal condition.
RELATED: Fran Drescher's New Sitcom Premieres This Week — 'The Nanny' Alum Recently Spoke To SurvivorNet About Surviving Cancer & Honoring Your Body
Since surviving cancer, Drescher has served as an inspiring role model for others going through it, too. She's hosted cancer benefits like virtual cabarets for Cancer Schmancer, Drescher's non-profit. Cancer Schmancer's mission is to transform the nation's healthcare system through prevention, early detection, and policy change. Her 2003 book of the same name, Cancer Schmancer, details the story of her fight for survival against cancer.
Drescher uses her trademark voice to help others feel less alone. As she told SurivorNet, "If you are a cancer patient or were just diagnosed with cancer, you may undoubtedly be very frightened." As a health activist, Drescher speaks openly about her belief that toxins in the environment are the biggest causes of cancer. She champions a holistic-based approach to treating the disease, inclusive of ridding your environment of toxins. Drescher advocates for using eco-friendly, environmentally safe cleaning products that are toxin-free.
Are the Toxins in Our Environment Making Us Sick?
Dr. Heather Yeo, an oncologist at Weill-Cornell, spoke with Drescher and SurvivorNet and weighed in on the link between environmental factors, like which cleaning products you use, and cancer risks. "High levels of any chemicals put you at risk. I agree that there needs to be some balance. I think that there are so many environmental factors. And unfortunately, I think some of it is really confusing for patients and individuals. It's often difficult to study environmental causes of cancer," explained Dr. Yeo.
Fran Drescher's Advice on How to Handle a Cancer Diagnosis
Learn more about SurvivorNet's rigorous medical review process.