Turning Grief Into Purpose Amid Cancer
"Charlies Angels" star Farrah Fawcett bravely battled anal cancer until 2009 at age 62, and her best friend said she was "such a fighter."
Actress Alana Stewart was a longtime friend of Fawcett and supported her throughout her cancer journey.
Grieving the loss of a loved one is tough to bear in any situation, but especially so following a cancer journey.
Grief usually comes in five stages that include denial, anger, bargaining, depression, and acceptance.
Stewart found purpose after Fawcett's passing with the Farrah Fawcett Foundation and raising awareness about the human papillomavirus (HPV).
HPV, an extremely common sexually transmitted infection, is believed to cause most anal cancer. Thankfully, there is an effective vaccine approved for kids to protect against HPV and help prevent related cancers.
Late actress Farrah Fawcett left an indelible impact on millions of people, especially her close family and friends. The "Charlie's Angels" star's long-time friend Alana Stewart is reflecting on Fawcett's life and legacy, saying that she was "such a fighter" until she passed from anal cancer in 2009.
"Right up until the very end, she was such a fighter," Alana Stewart told Fox News.
Read More
Stewart and Fawcett were the best of friends for nearly three decades before Fawcett passed. Anal cancer forms in the anal canal, the tube at the end of your rectum where stool leaves the body, Mayo Clinic
explains
. Throughout their friendship, Stewart said Fawcett was "a very determined person in everything she did." The two became friends in 1981 while auditioning for commercials in Los Angeles.
The two grew closer while participating in a celebrity tennis tournament. Stewart, now 78, is also an actress and perhaps best known for her roles in "The Bionic Woman," "Wasted in Babylon" and "Delivered."
Fawcett became a cultural icon in the 1970s after portraying one of the beautiful and strong detective Jill Munroe in "Charlie's Angels." Fawcett also acted in films like "Logan's Run" and "Saturn 3" during her four decades in Hollywood.
Stewart says her late friend was familiar with cancer and the impact it can have years before it affected her personally. Fawcett's sister battled lung cancer in 1998 and her partner Ryan O'Neal also battled leukemia in 2001.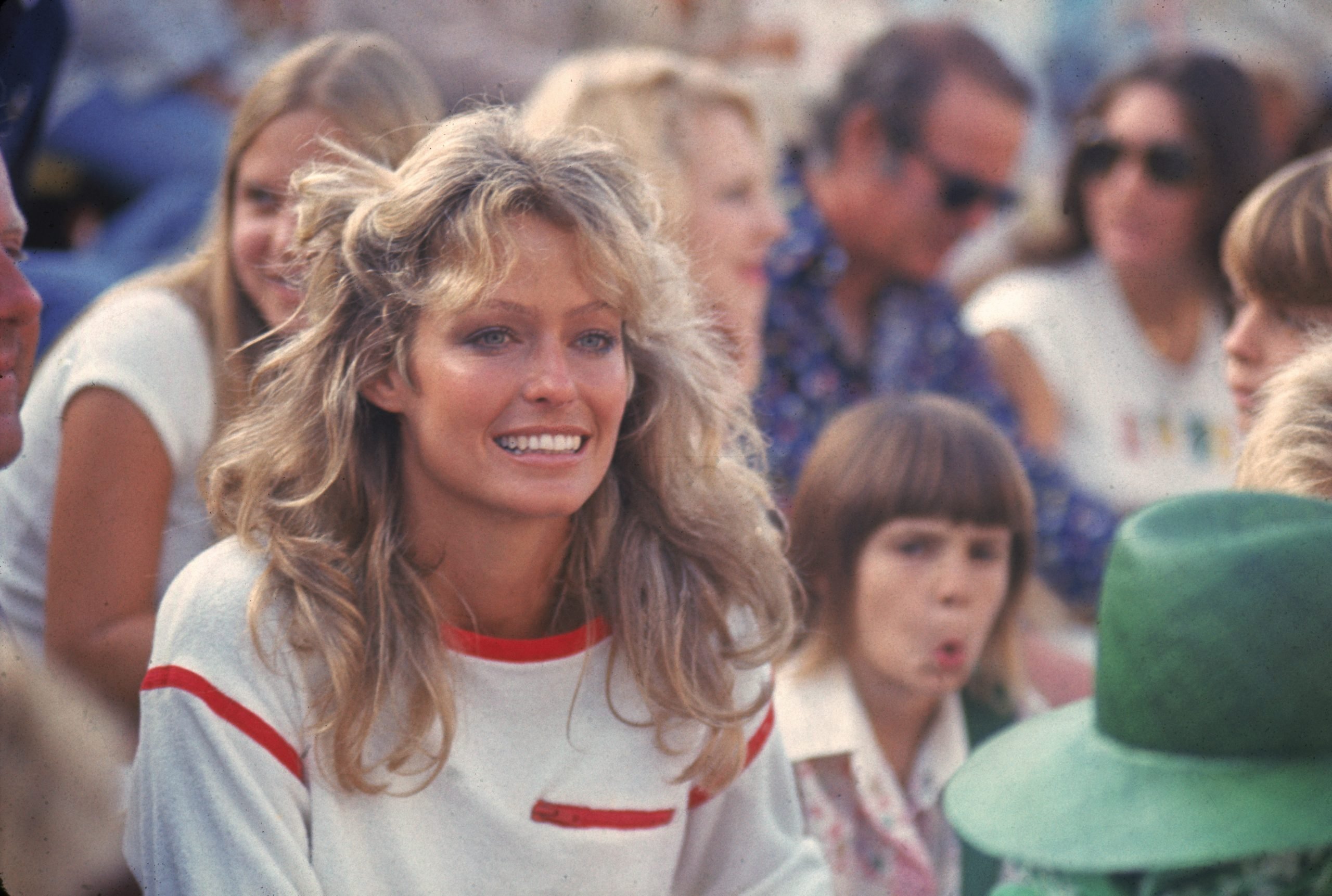 Fawcett's Tough But Inspirational Cancer Journey
Alana Stewart revealed more details about Farrah Fawcett's cancer journey, which began in 2005 while caring for her elderly mother.
"She started having a few symptoms while she was there [helping her mother in Texas] but ignored them," Stewart said.
Symptoms associated with anal cancer may include:
Bleeding from the rectum
Pain around the anus
A mass or growth in the anal canal
Anal itching
These symptoms do not always mean you have anal cancer if you experience them. Other benign (noncancerous) ailments including hemorrhoids, anal fissures, or anal warts may also produce these symptoms. However, if you do experience these symptoms consistently, you should consult your doctor.
After tending to her mom, Fawcett's partner O'Neal urged her to go to the doctor.
"Ryan said, 'You've got to go to the doctor and get this checked out.' So, she did. They did a colonoscopy and that's when they found it," Stewart said.
Fawcett was diagnosed with anal cancer in 2006. As word spread in the tabloids about Fawcett's diagnosis, Stewart recalled how she felt.
"I remember it took [Fawcett] a very long time to pick up the phone. When she finally picked up, I said, 'Listen, I just hear this crazy rumor about you having cancer.' She just started to cry. That's how I found out," Stewart said.
According to NBC's "Today", Fawcett was "originally treated at The Ronald Reagan UCLA Medical Center with chemotherapy and radiation not surgery." She was declared cancer-free in 2007 at the age of 60.
"We all celebrated," Stewart explained after learning Fawcett overcame her first round of anal cancer. However, the cancer returned by the spring of 2007.
"It metastasized to her liver," Fawcett's former producer Craig Nevius told "Today" at the time.
"With Farrah, hers was already stage 4," Stewart added.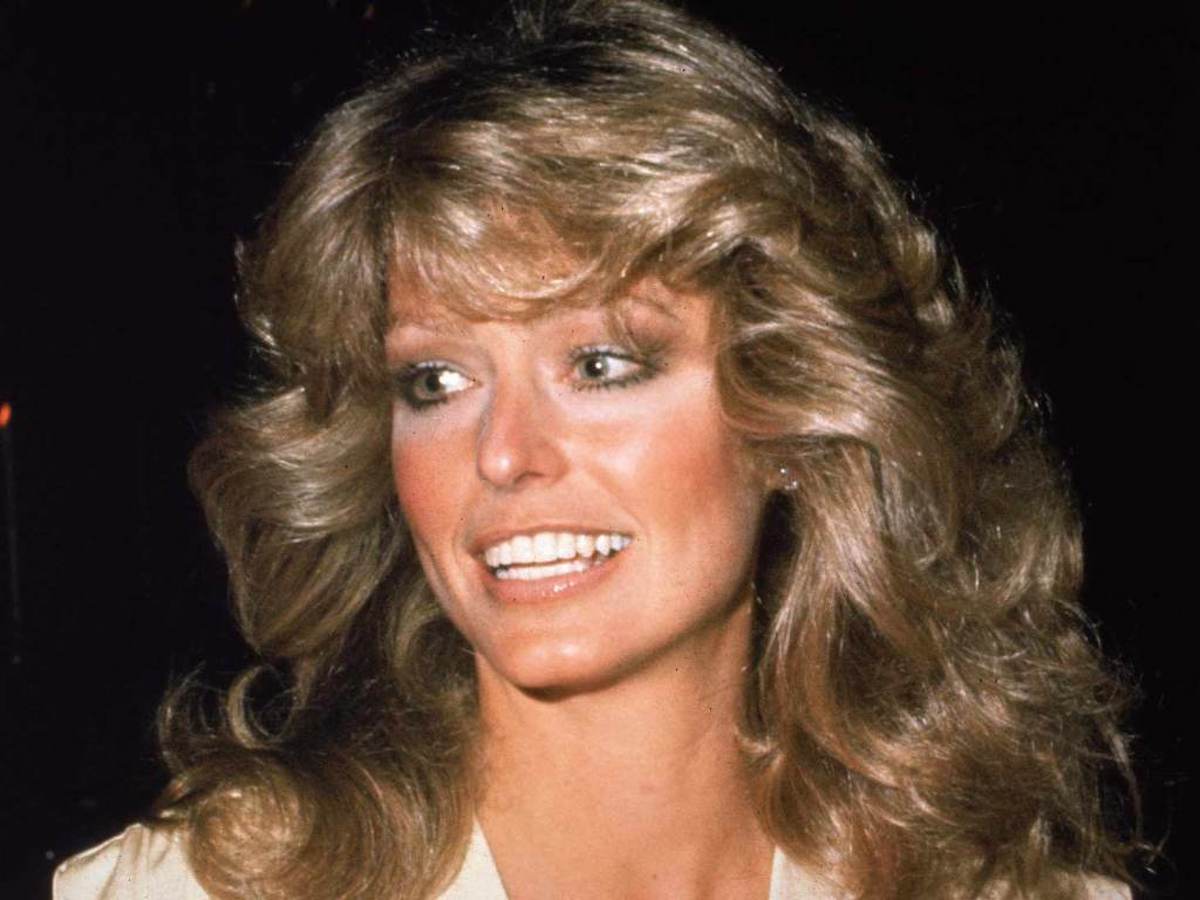 Stewart described Fawcett's fighting spirit as she continued battling anal cancer.
"She kept going when a lot of people wouldn't. She went through a lot of painful procedures. She went through it all with such amazing grace, dignity, and courage," Stewart described.
"She loved life. She wanted to live. She wanted to be there for her son and Ryan…And she was so determined right until the very end," Stewart continued.
Fawcett's final weeks were "tough" because she was "frail," but through it all Stewart said she kept her sense of humor.
"Even in the worst of times, when she was in so much pain and suffering, she was always kind to everyone," Stewart said.
WATCH: Hear from anal cancer survivor Daniel Garza.
Turning Grief Into Purpose
When Farrah Fawcett passed away after a brave battle with anal cancer in 2009, it shattered many of her family and friends.
Alana Stewart was hard hit by painful emotions after losing her longtime friend.
"In those last few months, I used to come homeI would be with her most of the day and into the nightand I would come home and just feel shattered," Stewart told SurvivorNet.
"I would get into a hot bathtub and just lie there and cry. And I had this dog, Lolita, that I loved so much…She would come in and lie down next to me in the bathtub. She would know I was sad, so that was kind of my support," she says.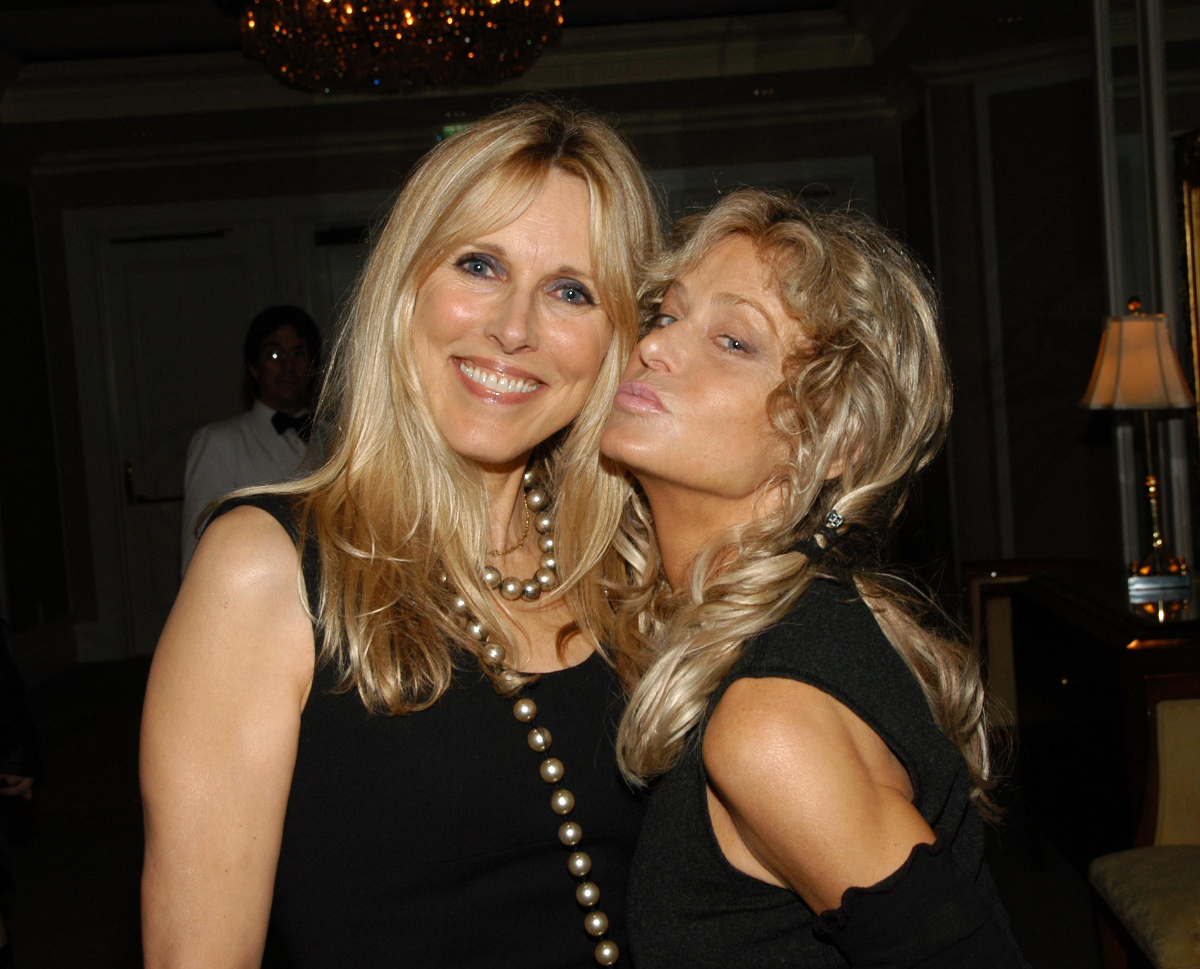 Grieving the loss of a loved one is tough to bear in any situation, but especially so following a cancer journey.
Grief usually comes in five stages that include denial, anger, bargaining, depression, and acceptance. These labels help us frame and identify what we may be feeling. These stages can also occur in any order.
If you find yourself experiencing grief, remember what you are feeling won't last forever. Experts says that if you approach these temporary feelings with compassion, kindness, and eventual acceptance, you will come away from this period with a renewed sense of resilience and purpose.
After grieving the loss of her longtime friend, Stewart found purpose. A foundation was started bearing Fawcett's name to help others battling cancer.
"Fawcett once said to one of her doctors, 'I'm almost glad I have cancer.' And the doctor said, 'Why would you say that, Farrah?' 'Because now I know I can make a difference," Stewart told SurvivorNet in a previous interview.
"She wanted to bring more awareness about this cancer and about cancer in general and what people go through," Stewart said.
Anal Cancer & HPV: Removing the Stigma
Stewart is the CEO & President of the Farrah Fawcett Foundation. It was started in 2007 and aimed at supporting research on the human papillomavirus (HPV), which is believed to cause most anal cancers.
HPV is why, according to the CDC.
"The vast majority of humans in the U.S., both men and women, will eventually get infected with human papillomavirus," Dr. Allen Ho, a head and neck surgeon at Cedars-Sinai, told SurvivorNet in an earlier interview.
Most people with the infection are unaware they have it and never develop symptoms or health problems from it. However, it's important to note the virus can manifest as warts on your mouth or genitals.
People should also be aware that HPV puts both men and women at risk of developing several cancers, such as oral cancer and cancers of the cervix vagina, penis, anus and throat.
Thankfully, there are ways to protect people from getting HPV, helping to prevent any cancers linked with the disease.
"We have a safe and effective vaccine to prevent HPV-related cancer. It is widely available, and costs are typically covered by private or public insurance," says Dr. Susan Vadaparampil, the associate center director of community outreach, engagement and equity at Moffitt Cancer Center.
The HPV vaccine is recommended for all male and female preteens 11 to 12 years old in two doses given between six and 12 months, according to the CDC. The series of shots can also be started as young as 9 years old.
Since Fawcett's passing, the Foundation and Stewart have been spreading more awareness for anal cancer, which tends to bring with it a stigma that discourages people from talking about it openly.
"Anal cancer has such a shameful connotation…But after she spoke out, people learned about it. It wasn't a word people were afraid to say anymore," Stewart said.
Stewart went on to share that the organization has given nearly $4 million to cancer research and patient assistance funds for people in need.
Learn more about SurvivorNet's rigorous medical review process.
---