Anal cancer rates in the U.S. have increased dramatically — especially among young black men — new research finds. And that's not all: The rates of mortality are increasing.
The study, published in the Journal of the National Cancer Institute, suggests that rates of anal cancer diagnoses have more than doubled among people in their 50s and 60s over a 15-year period; during that time, new anal cancer diagnoses increased fivefold among black men born after the mid-1980s, compared to those born in the mid-1940s.
Read More
Led by researchers at the University of Texas Health and Sciences Center at Houston, the study looked at rates of the most common type of anal cancer, called squamous cell carcinoma of the anus, from 2000 to 2015.
Why the Increase?
While the purpose of the study was not to analyze the reasons behind the trends, the researchers pointed out that the dramatic increase is probably related to inadequate screening — anal tests such as digital rectal examines are not routine — as well as a problematic stigma with the cancer and "suboptimal" HPV vaccination rates. The rates among the younger black men, the study authors write, are concurrent with higher rates of the immunosuppressive disease, HIV, which is also a risk factor for anal cancer. Over time, the statistics show, the HIV epidemic disproportionately affected black males.
RELATED: Facing Uncertainty: Anal Cancer Survivor Daniel Garza On The Value Of Sharing Your Story
Increased rates of cancer diagnoses often occur as a result of more people getting screened rather than as a result of more people developing the cancer in the first place. But what's important to note about this study was that the mortality rates of anal cancer as well as the late-stage anal cancer diagnoses were also found to have increased, meaning that there actually are more people getting anal cancer.
"The rise in [anal cancer] incidence, particularly advanced stage disease, and a similar rise in mortality, suggests a true increase in the occurrence of [the cancer]," the study authors write.
RELATED: Farrah Fawcett's Brave Battle With Anal Cancer Detailed in New Documentary: How Her Honesty About "Embarrassing" Disease is Still Saving Lives
What about the Effective HPV Vaccine?
The cancer is most commonly caused by the sexually transmitted human papillomavirus (HPV); according to the U.S. Centers for Disease Control and Prevention, 91% of anal and rectal squamous cell carcinomas are linked to HPV.
Anal cancer survivor Lillian Kreppel spoke with SurvivorNet about the importance of education and prevention. 
Although there is now a safe and highly effective vaccine for HPV, it has only been available since 2006, when it was first approved under the name Gardasil. And because HPV is a sexually-transmitted infection, people who were sexually active before the vaccine became available could have contracted HPV, then lived with the virus in a "dormant" state until it ultimately developed into cancer.
RELATED: Cancer Survivor Marcia Cross Says She "Loves And Cherishes Her Anus" and is Getting Her Daughters Vaccinated Against The Virus That Caused Her Anal Cancer
The vaccine is most effective when given before the age of sexual maturity, which is why the Centers for Disease Control and Prevention (CDC) recommends a two-dose regimen for children starting the series before age 15 or a three-dose regimen if the series is started at age 16 through 26.
RELATED: "People Are Afraid to Talk About It Because of Where It Is": Justine Almada Talks Anal Cancer Awareness
Even though it's most effective at a young age, though, there is still benefit to getting vaccinated after the age of sexual maturity; the study authors point out the value of talking to your health care provider about getting vaccinated at any age.
At the recent People v. Cancer conference, Dr. Marshall Posner, director of Head and Neck Oncology at Mount Sinai's Tisch Cancer Institute, also emphasized that the vaccine was not just for the young: "I think it's reasonable to get it up through your seventies," he said.
RELATED: HPV and Cancer Risk: The Basics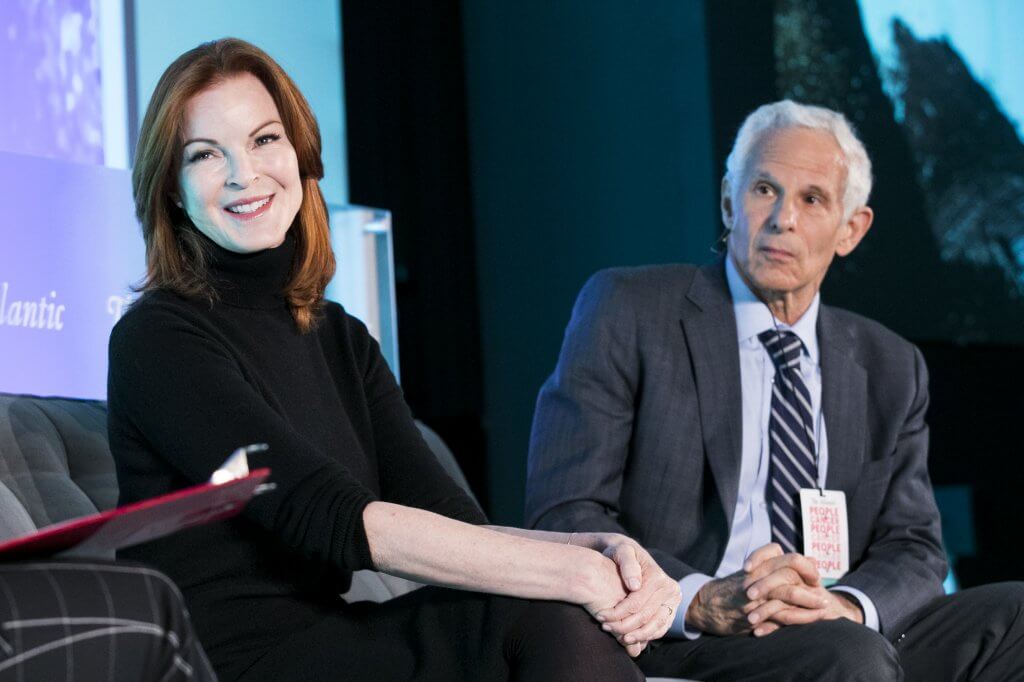 Even though the vaccine is safe and highly effective, only about 50% of people are actually getting vaccinated for HPV.
"[Anal cancer] is preventable through HPV vaccination," write the study's authors. "However, vaccination coverage…remains suboptimal in the US."
The low vaccination rates have a lot to do with misconceptions. A lot of people buy into unfounded claims that the vaccine can cause autism, despite the fact that an established body of evidence finds that the vaccine has no known side effects.
Justine Almada, who lost her mother to anal cancer and is now the executive director of the Anal Cancer Foundation, spoke with SurvivorNet about the need to reverse the stigma surrounding anal cancer. 
Inadequate Screening
"Screening for anal cancer is not currently performed, except in certain high-risk groups, and the results of this study suggest that evaluation of broader screening efforts should be considered," study author Dr. Keith Sigel, associate professor of medicine at Icahn School of Medicine at Mount Sinai, wrote.
The observation mirrors the argument that anal cancer survivor and former "Desperate Housewives" actress and Marcia Cross made during the recent People v. Cancer conference.
RELATED: Don't be Swayed by Myths: The HPV Vaccine is Completely Safe
"I think we need to educate that population that they need to get digital rectal exams [to screen for anal cancer], and they need to take their symptoms very seriously if they think they have a hemorrhoid," Cross said, explaining that the digital rectal exam ("digital" meaning done with a finger) isn't a test that should be routine, or at least more common than it is.
RELATED: 'If I Had Breast Cancer You Would Never Have Heard from Me' — Survivor Marcia Cross Steps Up Her Advocacy
Learn more about SurvivorNet's rigorous medical review process.
---