30 years after SNL star and comedy legend Gilda Radner died from ovarian cancer in 1989 at only 42, her courageous story continues to inspire women who are going through the same illness.
Radner, famed for her acid wit, was best known for characters like intrepid TV reporter Rosanne Roseannadanna and "Baba Wawa," a parody of ABC News icon Barbara Walters. With undying support from SNL director Lorne Michaels, she also lampooned other female legends such as Lucille Ball, Patti Smith and Olga Korbut, and appeared in a one woman show on Broadway called "Gilda Radner– Live From New York". Radner is a hero to a generation of today's top comedians including Melissa McCarthy, Amy Poehler, Maya Rudolph, and especially Tina Fey, whose comedy and whose role especially in her hit series 30 rock often feels inspired by Radner's career.
Read More
"Gilda's Club," an ovarian cancer advocacy organization, founded in 1995 in her honor, has helped and continues to help countless women with the disease. "It took Gilda Radner quite honestly a long time to find out that she actually had ovarian cancer," Lily Safani, CEO of Gilda's Club New York City, tells SurvivorNet. "Once she found out that she had cancer, she realized that she needed more than just medical treatment, that she needed some kind of support. And it is through the group support that she really felt that she was surviving the experience."
"When she died her husband Gene Wilder and her psychotherapist Joanna Bull formed a group of other generous individuals to found Gilda's Club in her name," continues Safani. "And it's actually her legacy to cancer patients all over the world to really learn how to live with cancer through support, education, and to use this to empower themselves to live with cancer whatever the outcome."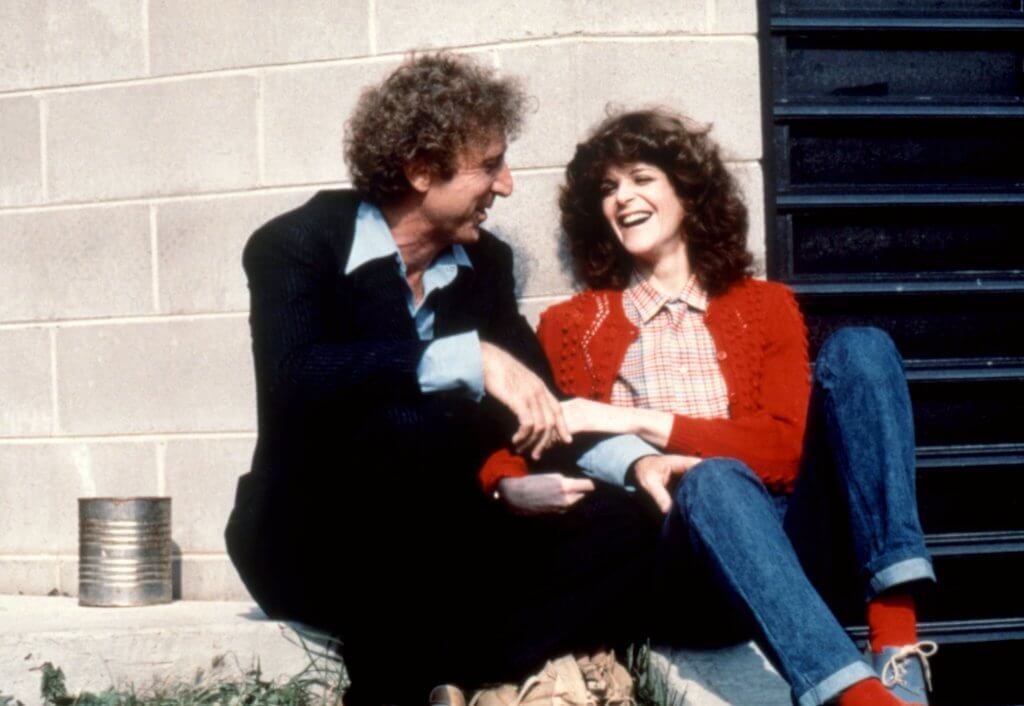 Gilda Radner with fellow comedian Gene Wilder, who she married in 1984 in the South of France
One of the most important parts of healing from ovarian cancer, is finding people who are going through a similar experience, learning how to adjust to the new set of circumstances. "When [women] come to Gilda's Club they learn how to live with cancer, and they learn how to live because there are other people who are going through exactly what they're going through, but they're at different stages so they help the– We call this 'collective wisdom,'" says Safani. "It's understanding how to deal with your cancer through the experience of other people who are going through what you're going through, and it's really amazing how strong out community is."
And beyond community, Gilda's organization provides more tangible benefits as well. "We actually have resources that we can help [women] with to help pay for the expenses of a cancer treatment," Safani continues. "And we advocate for them, and we show them how they can advocate for themselves, and for the situation that they're in to receive the support they need, the financial support they need so they can continue their treatment."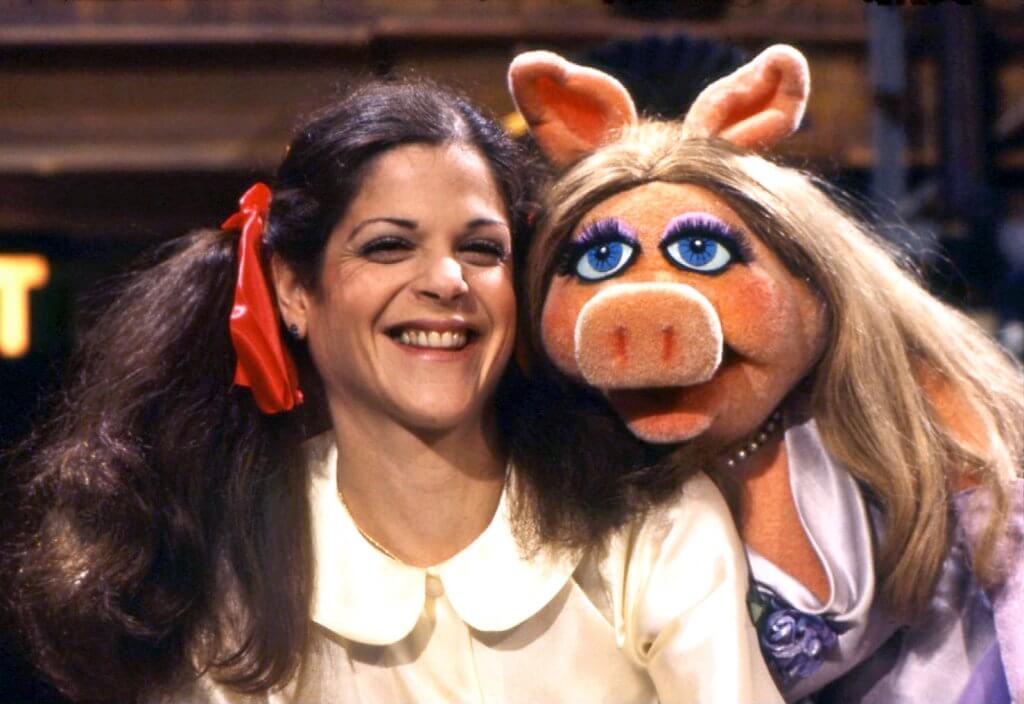 Comedian Gilda Radner, who died in 1989 from ovarian cancer, with Miss Piggy the Muppet
For some, the organization serves as an intermediary to finding other resources and means of support. "We can guide them to organizations and actually pharmaceutical companies do offer their drugs at a lower price or even for free for people who are in underserved communities."
Radner wrote in her memoir that, "I thought I could control my chances of getting cancer by being neurotic and funny about it. But it doesn't work." She was right. But there are some things families can do to try to prepare for ovarian cancer. Ovarian cancer incidence rates are subtly dropping in the United States. This may be the result of more women evaluating their genetic risk of the disease and in some cases taking aggressive, preventative action.
Current guidelines suggest that all women with the most common type of ovarian cancer undergo genetic testing for cancer-related genes, whether or not they have family history of the disease.
Dr. Jonathon Berek, Director of Stanford Women's Cancer Center at Stanford Medicine, on the importance of genes for assessing ovarian cancer risk
Oncologists know that mutations of the BRCA gene—specifically BRCA1 and BRCA2—can increase the risk of developing both breast cancer and ovarian cancer. These gene mutations could be passed down among family members. In fact, if one of your first degree relatives carries a BRCA gene mutation, there is a 50-50 chance you're carrying it, too. And because BRCA mutations aren't tied to the X or Y sex chromosome, that blood relative does not need to be a woman. You're just as likely to inherit the risks of cancers associated with BRCA from your father as you are from your mother. While BRCA1 and BRCA2 are traditionally associated with cancers specific to females—that is, breast and ovarian cancers—it is important to note they have been shown to increase the risks of prostate cancer, male breast cancer and pancreatic cancer as well.
All of these factors make genetic testing imperative, both for women diagnosed with ovarian cancer and for their family members. The two most important factors in reducing risk for ovarian cancer are having children and taking oral contraceptives.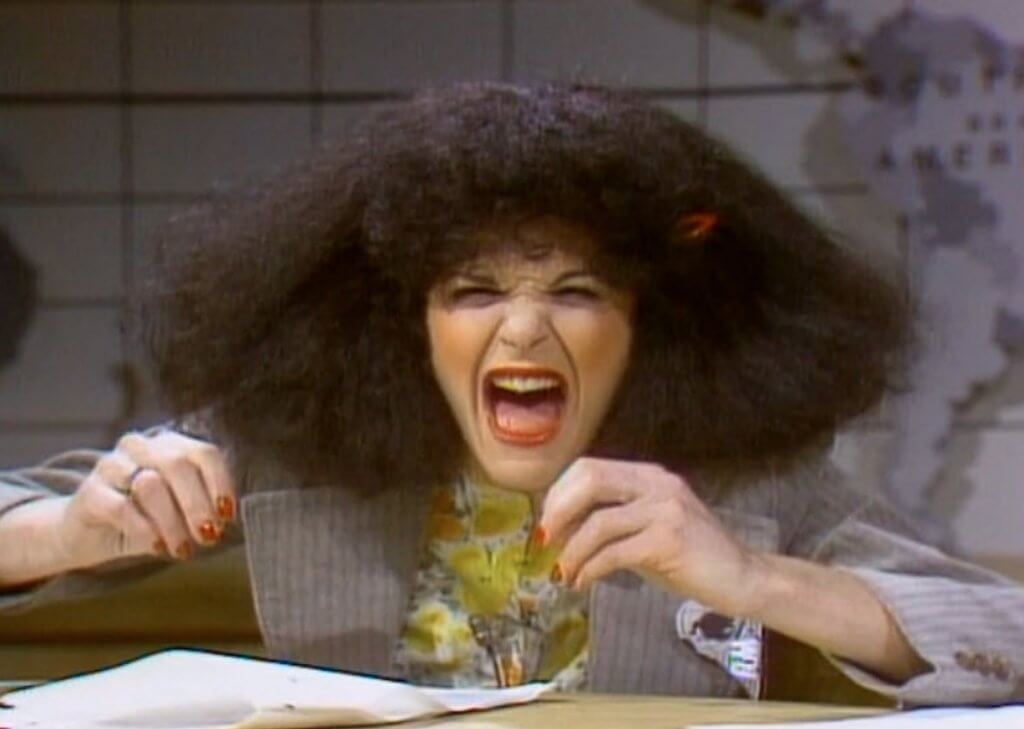 Gilda Radner in her famous role as Rosanne Roseannadanna on Saturday Night Live
Radner thought her surgery would end her journey with cancer. In her case it didn't, but surgery for ovarian cancer can take many forms, and there's a lot to know about the process. No two surgery experiences are the same, and Dr. Amanika Kumar, gynecologic oncologist at the Mayo Clinic, says recovery time can vary depending on the type of incision your surgery requires. "We could do it through small incisions," Dr. Kumar says. "Other times it's through a larger incision. Depends on the patient, depends on the ovaries, depends on the surgeon."
Recovery time tends to be shortest for women with small ovaries that can be removed through minimally-invasive laparoscopic incisions. With laparoscopic incisions, you may be able to leave the hospital on the same day as your surgery. Pain and discomfort will likely last several days, but Dr. Kumar says most women will feel back to their normal selves in a week or two, albeit with some lingering fatigue. "I do always tell patients that fatigue of surgery is real, and that that can last the longest," Dr. Kumar says. Occasionally, the fatigue can last up to a month post-surgery.
Dr. Amanika Kumar, gynecologic oncologist at the Mayo Clinic on what happens when you have ovarian cancer surgery
If, on the other hand, your surgery requires a single, longer incision, called a laparotomy—which Dr. Kumar says is sometimes necessary to remove the ovaries safely—you can expect a slightly longer recovery time.
Because the ovaries are responsible for producing estrogen, progesterone, and androgens (testosterone), you may notice a few changes in how you feel without these hormones.
"I wanted to be able to write on the book jacket: 'Her triumph over cancer.' I wanted a perfect ending. Now I've learned the hard way that some poems don't rhyme and some stories don't have a clear beginning, middle and end. Like my life, this book has ambiguity," Radner wrote in her memoir.
But one thing isn't ambiguous at all: Radner's inspired a huge number of women with ovarian cancer, and her legacy continues to long after her passing.
Learn more about SurvivorNet's rigorous medical review process.
---