Knowing the Signs of Childhood Brain Tumors
Brain tumors can be cancerous (malignant) or benign (noncancerous) and can affect both children and adults.
Brain tumors in children can present a number of symptoms, including behavior changes, blurred vision, vomitting, and a soft spot on the skull in babies.
Brain tumors do not always cause symptoms, but they can still impact a person's brain function and overall health depending on the size, type and location within the brain.
Mom stresses the importance of pushing your doctor for a correct diagnosis, which is true for anyone with cancer and many people with children who are sick.
Here at SurvivorNet, we're always encouraging people to advocate for themselves when it comes to cancer and, more generally, health care. But when it comes to a child, the parent must become the advocate and make sure any concerning symptoms are fully and expeditiously addressed.
For Tessa Crane, 29, she knew something was terribly wrong when her newborn's behavior changed and he would not stop crying. But she said doctors dismissed her concerns. Her motherly instincts proved true when her 7-month-old was diagnosed with a brain tumor.
A Concerned Mother's Story
Crane's son Oscar was a "happy baby" despite being born six weeks early. However, things changed when he turned 7 months old. "He became irritable and would cry non-stop," Crane told Australian news network 7News.
Read More
In addition to his constant crying, Crane noticed other signs something was wrong with her son. "His head was swollen, his eyes were bulging, and he was vomiting," she described. She went on to say other symptoms her son exhibited included losing his eyesight and feeling on the left side of his body. Crane took her son to the doctor more than a dozen times, she said, only to be turned away and have her sanity questioned by doctors.
"I took him to the doctor 18 times in one month, but was told I was a nervous first-time mum and given medication for anxiety," Crane said.
"Oscar's symptoms had been attributed to a viral infection…and my poor mental health," she added.
Despite being dismissed by doctors, the desperate yet determined young mother kept fighting for answers and her son. She finally got a doctor to give Oscar an MRI and within 30 minutes, he was diagnosed with a grade 2 choroid plexus papilloma brain tumor in April 2018.
Childhood Brain Tumors
The type of tumor that little Oscar had, a choroid plexus papilloma, is a benign (noncancerous) tumor. It is rare and generally slow-growing, appearing most often in children, according to Cedars-Sinai. When it comes to pediatric brain tumors, these masses or growths of abnormal cells occur in a child's brain or tissue and structures near the brain, according to Mayo Clinic. Brain tumors can be either noncancerous or cancerous (malignant).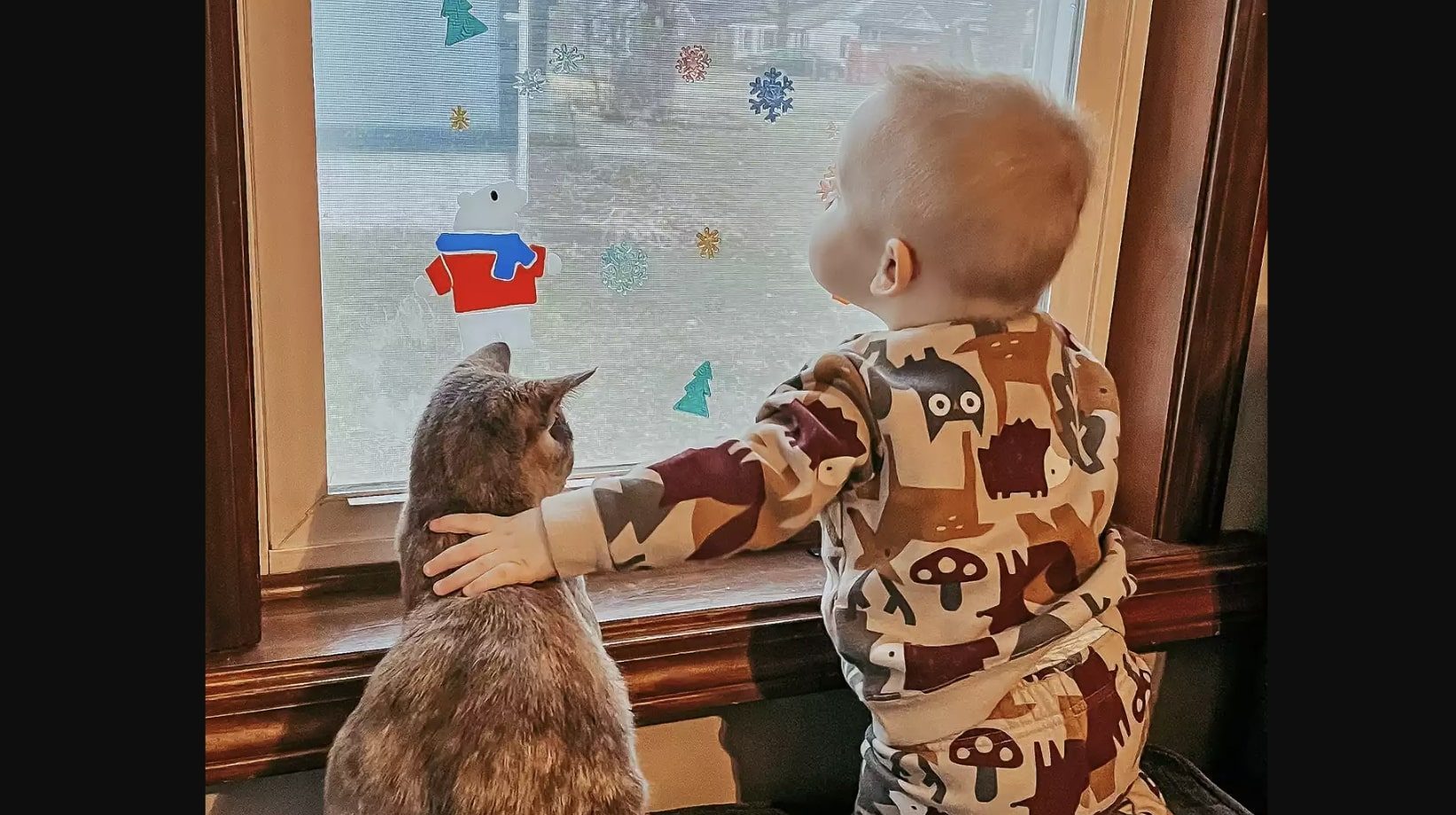 Brain tumor treatment depends on the type of tumor that is found, its location in the brain and if it has spread. Other factors influencing treatment includes the child's age and overall health.
Treatment advances in recent decades have led to 84% of children with cancer now surviving five years or more, according to the American Cancer Society. This is up from 58% in the mid-1970s.
Choroid Plexus Tumors
Oscar was diagnosed with a choroid plexus tumor. This kind of tumor is a central nervous system tumor, meaning it begins in the brain or spinal cord, according to the National Cancer Institute. Although the cause of most choroid plexus tumors is not known, genetic changes have been linked to the formation of some choroid plexus tumors.
Choroid plexus tumors are graded depending on its location, type, how much the tumor has spread, patient age, if the tumor remains after surgery and genetic findings.
Choroid plexus tumor grades include:
Grade I. Low grade benign tumors that grow slowly.
Grade II. The benign tumors have a higher chance of coming back after being removed.
Grade III. The tumors are cancerous and fast-growing tumors that tend to invade nearby tissue.
Brain Tumor Symptoms
Knowing what signs and symptoms to look for in childhood brain tumors can be tricky and are not always easy to spot. When it comes to recognizing symptoms in your child, Crane is an incredible example of how parents know their kids best. Her attention to his behavior and growing little body proved critical in helping to get he diagnosis he needed.
The signs and symptoms of a brain tumor in children, according to Johns Hopkins Medicine, include:
Headache
Nausea or vomiting
Sleepiness
Vision, hearing or speech changes
Personality changes
Balance problems
A fuller soft spot on the skull in babies
Seizures
Trouble swallowing
Loss of appetite
Weakness or loss of sensation in an arm or leg
Memory problems
Pediatric Brain Cancer Treatments
Since Oscar's diagnosis, he's underwent 11 brain surgeries to first remove the tumor and to treat the excess cerebrospinal fluid that built up inside the young warrior.
In children, most chemotherapy medicine is administered to pediatric cancer patients intravenously, meaning through a needle or tube inserted into a vein, according to Boston Children's Hospital.
Child cancer warriors may also receive radiation therapy or stem cell transplant treatment, which is the infusion of healthy stem cells into the body to stimulate new bone marrow growth.
WATCH: The Impact of a Childhood Cancer Diagnosis on the Whole Family 
As parents navigate the cancer journey with their young warriors, it's important to remember children's bodies may react differently to treatments than adults because they are still growing.  "They may receive more intense treatments … and they may respond differently to drugs that control symptoms in adults," according to the National Cancer Institute. So it's important to ask plenty of questions to doctors throughout the cancer journey.
Be Your Child's Biggest Advocate
Advocating for your health and your child's heath is essential to getting the necessary care before the condition worsens. Some cancers can have subtle symptoms, so don't delay seeing your doctor.
Crane's persistence to getting her young warrior the proper care he needed is exactly what SurvivorNet doctors recommend. Even if it takes multiple visits or seeing additional providers for a second or third opinion it's important to keep fighting for answers. You may feel like you're being pushy but remaining determined to get answers to persistent symptoms will always be worth it.
Oscar is now 5-years-old and is on the autism spectrum. The warrior also has global developmental delay and decreased muscle tone according to 7 News. Despite his tough journey, Oscar is a survivor and is doing better today as he continues his recovery. His mother describes her son as a "chatterbox" after receiving speech therapy.
Crane is sharing her son's tumor journey so other parents and patient caregivers are reminded to never give up fighting for their loved ones.
"I'm keen for more people to understand brain tumors and their symptoms, including medical professionals, and I want to empower parents to trust their instincts," Crane said.
"If, like me, you believe there's something wrong with your child, don't give up – you know them best and you know if they're not themselves," she added.
Learn more about SurvivorNet's rigorous medical review process.
---