Resilience and Determination to Amid Health Challenges
Country singer Toby Keith, 62, series of recent impromptu concerts excites fans he's on the verge of making a full-time return. However, his representatives say he's still amid ongoing cancer treatment but teases "exciting things" are in the works.
Keith was diagnosed with stomach cancer in the fall of 2021. The "Red Solo Cup" singer underwent six months of chemotherapy, radiation, and surgery. He said his tumor is shrinking as ongoing chemo treatments wind down.
Stomach cancer or gastric cancer happens when cancer cells begin in the inner lining of the stomach.
Keith shared earlier this summer that he's "feeling pretty good" and hinted that a Fall tour could happen.
As Keith continues to make more public appearances, many fans noticed he's lost weight since his cancer battle began. Cancer treatment often comes with side effects that can impact your physical appearance. Fortunately, some of the changes are temporary and there are ways to manage and cope with these side effects.
Country singer Toby Keith, 62, has been hinting for weeks that his cancer treatment is nearing its end and he is on the verge of returning to the stage full-time. However, his representatives want to tamp down expectations. Social media clips shared by the "Red Solo Cup" singer show him celebrating on stage with the Oklahoma University softball champions in the Spring to a more recent pop-up performance in Keith's hometown of Norman, Oklahoma.
God bless this country. God bless Toby Keith. And god bless our troops. 🇺🇸 pic.twitter.com/jAWFp7KJmv

Terry Yaki (@Gustavochiggin) July 1, 2023
Read More
During a recent performance, Keith appeared before an excited crowd wearing a white cap, holding a red solo cup with his signature Takamine guitar draped over his shoulder. Keith told the supportive crowd he appreciated them showing up to an "impromptu rehab concert." He then noted he's been "on the lam for a year and a half" but finished with "my ass is coming back right now" to a heard of cheers.
Comments like that combined with a series of clips showing the "Made in America" singer performing with minimal context has created a groundswell of excitement among loyal fans that he is back soon.
"That's awesome Toby! You are The Man! Your fans appreciate you giving it your all, especially after all you have been through with your cancer treatment! So impressive to see you out there! Your fans really appreciate you!" Larry Weis wrote on the social media platform "X" (formerly known as Twitter).
A little bit of rain never stopped the Big Dog Daddy! pic.twitter.com/RRJCyrt2yx

Toby Keith (@tobykeith) August 7, 2023
However, despite the impressions made on social media, Keith's representatives told Newsweek, "While he's recovering, Keith is now 'working on a lot of exciting things' and will be sharing news soon."
Despite the subliminal and overt messages Keith's recent performances and social media posts are sending supportive fans, the beloved country music star is staying busy amid his ongoing stomach cancer treatment.
Keith's Ongoing Treatment and Potential Side Effects
Toby Keith recently said he is currently undergoing chemotherapy and immunotherapy treatment for his cancer. During chemotherapy, cancer-killing drugs are given to the patient either orally or intravenously to destroy cancer cells. Immunotherapy cancer treatment uses the body's own immune system to attack the cancer from within. Although we do not know the exact type of chemotherapy he's receiving, it's important to know how these treatments can affect the body.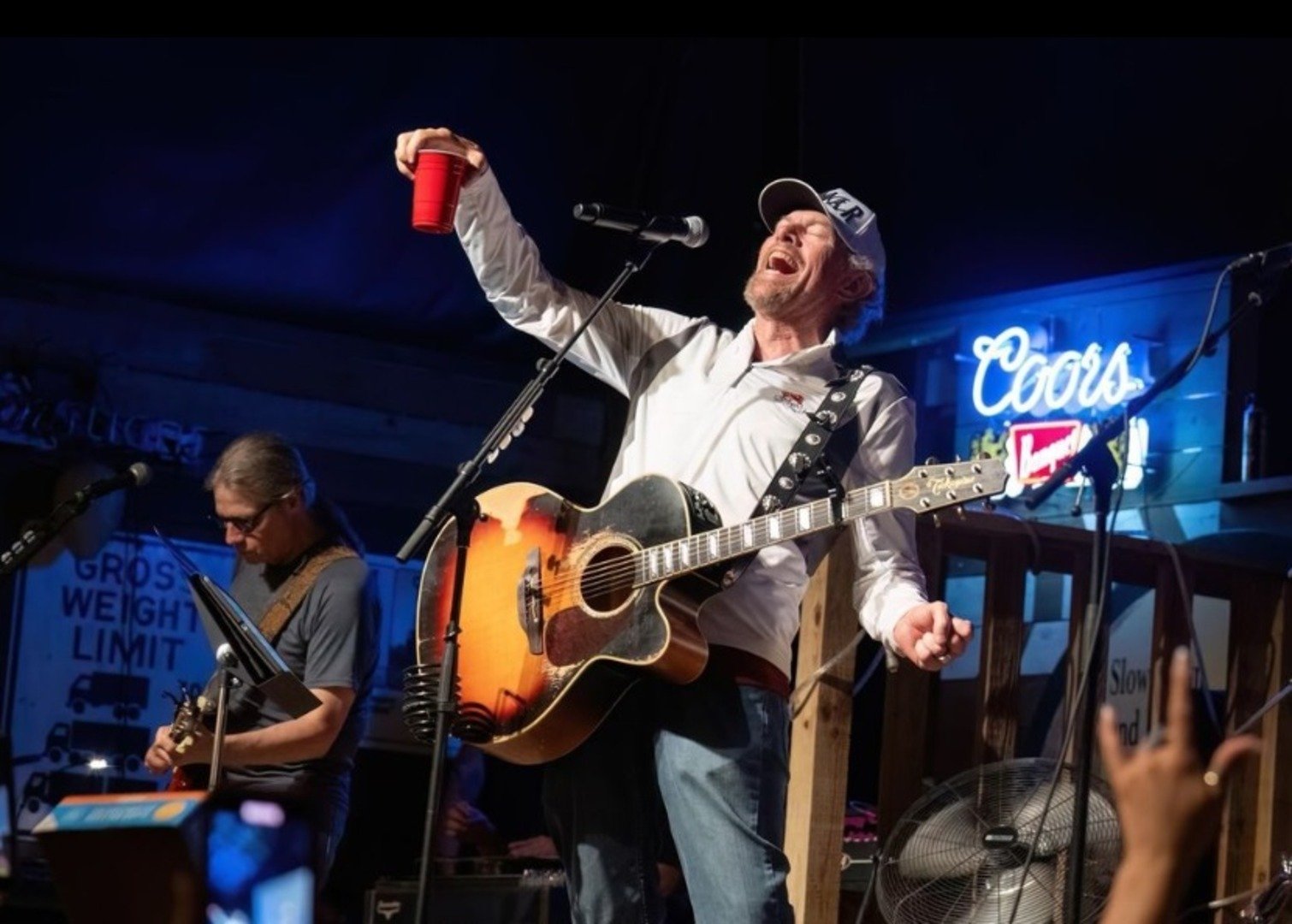 "The side effects of immunotherapy are not forever. Depending upon the severity depends upon how we manage it," medical oncologist at Weill Cornell Medicine and Professor of Medicine in the Division of Hematology & Medical Oncology Dr. Anna Pavlick said.
WATCH: Side effects from immunotherapy can be managed.
"There are some patients who will get diarrhea, and we can give them treatments to calm down their diarrhea and it lasts a couple of days. It might be sporadic over the next couple of weeks. But some patients will get colitis, and those are patients that require intravenous medicines to stop the diarrhea," Dr. Pavlick continued.
The "I Love This Bar" singer shared earlier this summer, his stomach cancer treatment is going well, claiming he's "feeling pretty good" in an interview with Country Now.
Most notably, Keith's appearance is different than before his stomach cancer diagnosis. Some fans noticed the difference in social media comments by pointing out he looks thinner than in previous years. This kind of body changes and weight loss can be a side effect of cancer treatment.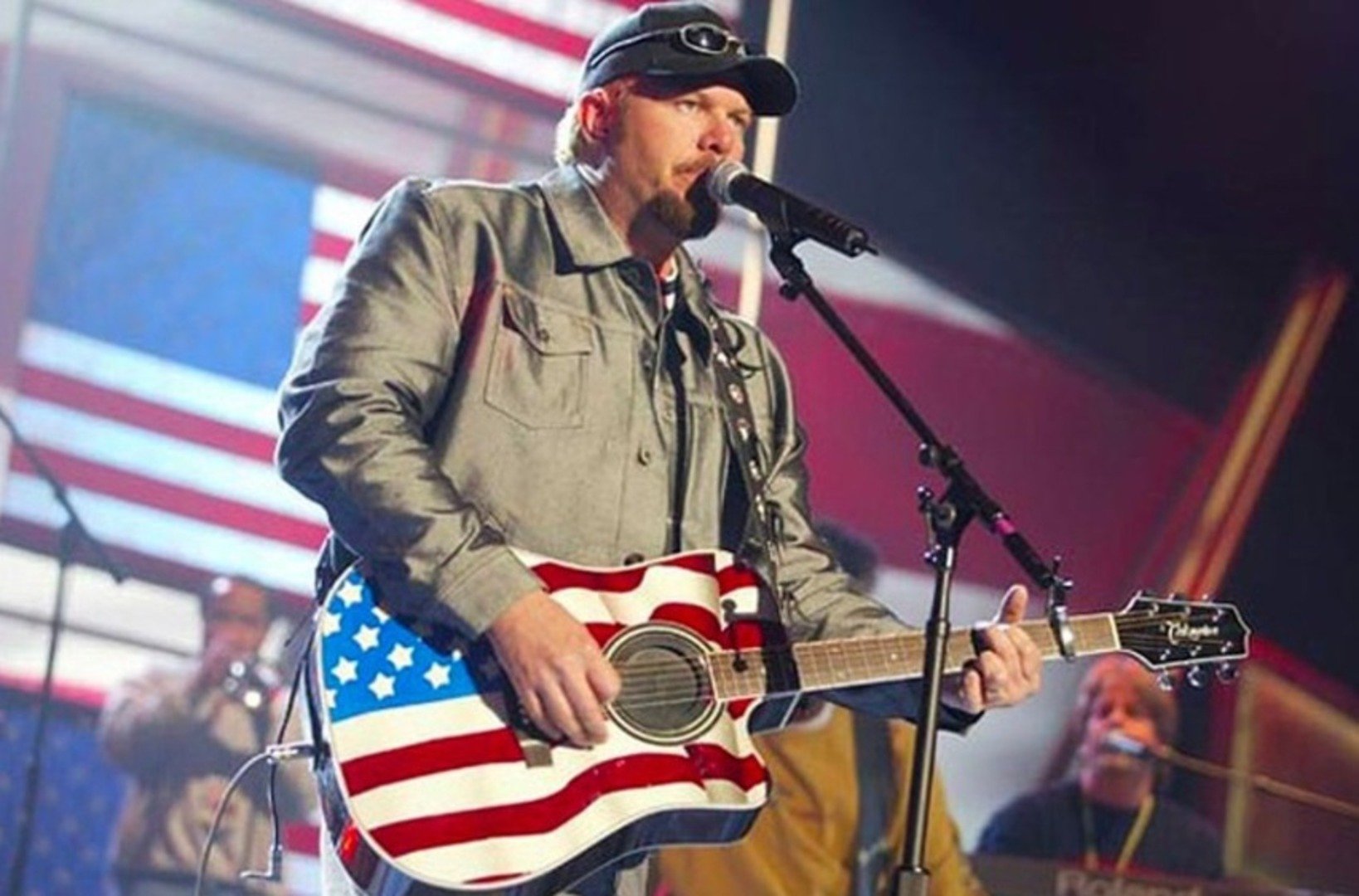 Psychologist Dr. Marianna Strongin shares with SurvivorNet some additional tips cancer warriors can explore to help manage the emotional toll body changes can have during treatment.
Dr. Strongin encourages cancer warriors to take ownership of the part (or parts) of their body mostly impacted by cancer treatment. She says although they may represent "fear and pain," they also represent "strength and courage."
"Research has found that when looking in the mirror we are more likely to focus on the parts of our body we are dissatisfied with which causes us to have a negative self-view and lower self-esteem. Therefore, I would like for you to first spend time gazing at the parts of your body you love give them time, honor them, and then thank them," Dr. Strongin said.
Dr. Strongin then suggests looking at the part or parts of your body impacted by the cancer or cancer treatment. She recommends creating a regular practice of accepting your body image because it helps you accept your cancer journey emotionally and physically.
"As you allow yourself to spend more time looking at all of you, you will begin having a new relationship with your body. It may not happen immediately, but with time you can begin honoring and thanking your new body.
Toby Keith's Cancer Journey
Toby Keith was diagnosed with stomach cancer in the fall of 2021. The "Red Solo Cup" singer has not said much publicly about his cancer journey outside of limited interviews and announcing it on his social media last year.
Stomach cancer or gastric cancer occurs when cancer cells begin in the inner lining of the stomach, according to the National Cancer Institute.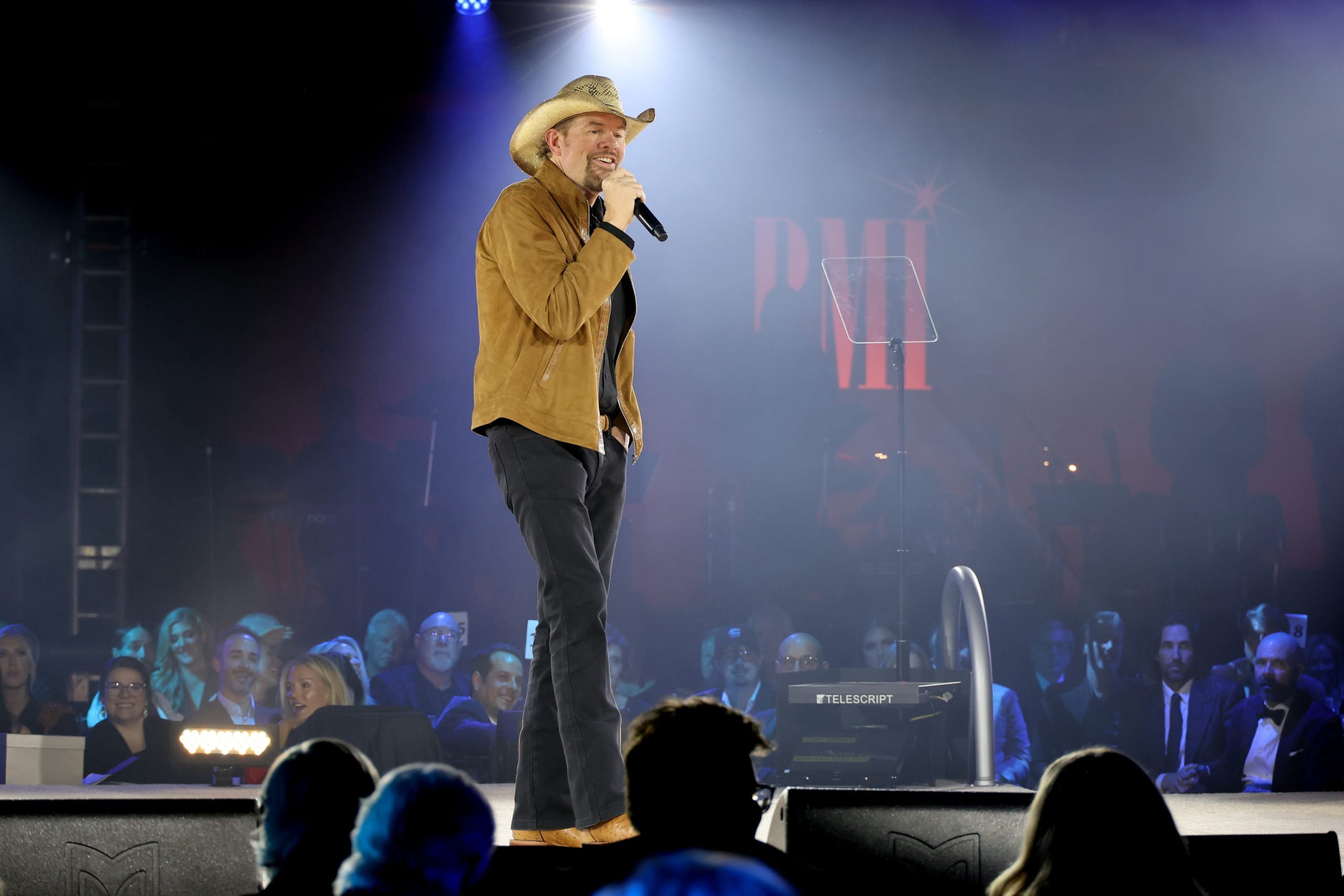 Symptoms associated with this type of cancer include indigestion, bloating after eating, loss of appetite, nausea, and heartburn. Although these symptoms could be benign, if you experience these persistently, consult with your doctor for further evaluation.
The brave country singer underwent six months of chemotherapy, radiation, and surgery. He had to cancel scheduled concerts following his diagnosis so he could focus on his recovery.
Stomach cancer is often treated depending on the cancer's location and if it has spread to other parts of your body. Treatment options include:
Surgery involves removing cancer cells from the lining of the stomach.
Chemotherapy uses medications designed to kill cancer cells.
Radiation uses high-energy X-rays or protons to kill cancer cells.
Immunotherapy involves using your body's immune system to kill cancer cells.
Targeted drug therapy involves targeting specific chemicals found within cancer cells.
Keith's cancer battle is leaving him feeling positive as treatments are expected to wrap up soon.
Questions to Ask Your Doctor
If you or a loved one are faced with cancer and wondering how treatment may affect your life, here are some questions you may consider asking your doctor to help get the conversation started:
What are the potential side effects of my treatment?
How will treatment affect my ability to continue my usual activities?
Are there ways to manage side effects of the treatment?
When will I be able to get back to normal activities?
I'd like to find other ways to occupy my time while going through treatment. Are there resources that can help me find activities that make sense to me?
Learn more about SurvivorNet's rigorous medical review process.
---