The Benefits of Staying Active Amid Cancer Treatment
Country music artist and stomach cancer warrior Toby Keith recently shared a video clip of himself singing on stage in a rainstorm. Fans loved the clip, which was from a concert back in 2014.
Keith, 62, was diagnosed with stomach cancer in the fall of 2021. The cancer warrior said he underwent six months of chemotherapy, radiation, and surgery.
Stomach cancer or gastric cancer happens when cancer cells begin in the inner lining of the stomach.
SurvivorNet experts stress the importance of keeping activities and work you love in your life amid cancer battles. Keith, who has appeared at several surprise performances lately, seems to be doing just that.
Country music artist and stomach cancer warrior Toby Keith, 62, never ceases to amaze his fans, as the singer continues to share music and even jump on stage every now and then even amid health struggles.
This week, the "Red Solo Cup" singer and cowboy hat-wearing musician shared footage from an earlier performance of his, showing him singing on stage and high-fiving fans during a rainstorm.
Read More
Keith shared the clip of himself singing a song from his 11th eleventh studio album, "Big Dog Daddy," on social media.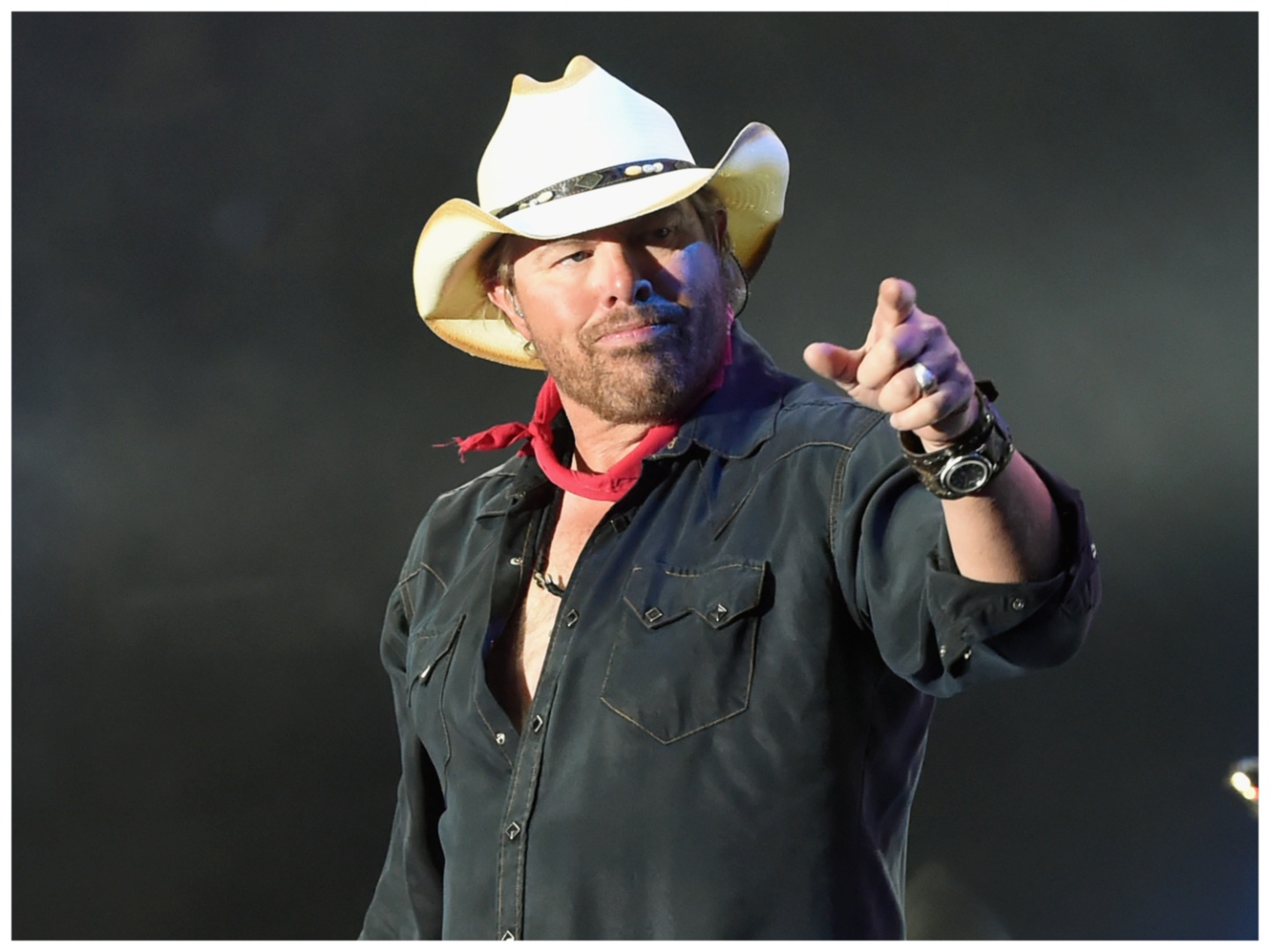 Fans were seen cheering on Keith with their hands reaching up to the famed singer as he made his way down the stage. He captioned the post, "A little bit of rain never stopped the Big Dog Daddy!"
The footage showed Keith's memorable performance at the Winstock Music Festival in Minnesota during a concert in 2014.
According to Hudson Valley Country, "There was lightning, high winds . . . and other acts canceled. But Toby hung around." The news outlet reported that Keith took the stage when lightning was "at a safe distance."
Keith's willingness to perform in such dreary weather aligns well with the attitude he maintains through the challenges he's faced in life … he never gives up.
A little bit of rain never stopped the Big Dog Daddy! pic.twitter.com/RRJCyrt2yx

— Toby Keith (@tobykeith) August 7, 2023
The video prompted many fans to write positivity-boosting comments, with one tweeting, "That's awesome Toby! You are The Man! Your fans appreciate you giving it your all, especially after all you have been through with your cancer treatment! So impressive to see you out there! Your fans really appreciate you!"
Another fan commented, "Now that's a true performer not letting his fans down no matter how hard it rains best ever."
"I have saw you more than once in the rain. One time the deluge was so bad that I bought a Toby Keith cowboy hat. The rest of me might have been soaking wet but I had a clear image of you since my eyes were dry," said a third fan.
"I was there. Winstock! Rain diluted the beers pretty bad. Great show Toby!" a fourth fan wrote.
Although the Winstock concert was years ago, Keith is still impressing fans, and most recently he held a surprise performance in Norman, Oklahoma, during the July 4th weekend.
Not long after that, Keith help a surprise performance with the music duo LoCash at the Tin Roof in Orlando, Florida.
RELATED: An Inspiring Return to the Stage: Country Legend Toby Keith, 62, Joins Duo LoCash For Surprise Performance Amid Stomach Cancer Battle
The unexpected performances took place amid news that the country star will be receiving the Country Icon Award at the People's Choice Country Awards on September 28.
Toby Keith's Cancer Journey
Toby Keith was diagnosed with stomach cancer, also known as gastric cancer, in the fall of 2021. We do not know any specifics of his diagnosis, but we do know the most common type of stomach cancer is adenocarcinoma of the stomach, which starts in the mucus-producing cells in the innermost lining of the stomach.
"Last fall I was diagnosed with stomach cancer," Keith wrote on Instagram in June 2022. "I've spent the last 6 months receiving chemo, radiation and surgery. So far, so good. I need time to breathe, recover and relax.
"I am looking forward to spending this time with my family. But I will see the fans sooner than later. I can't wait."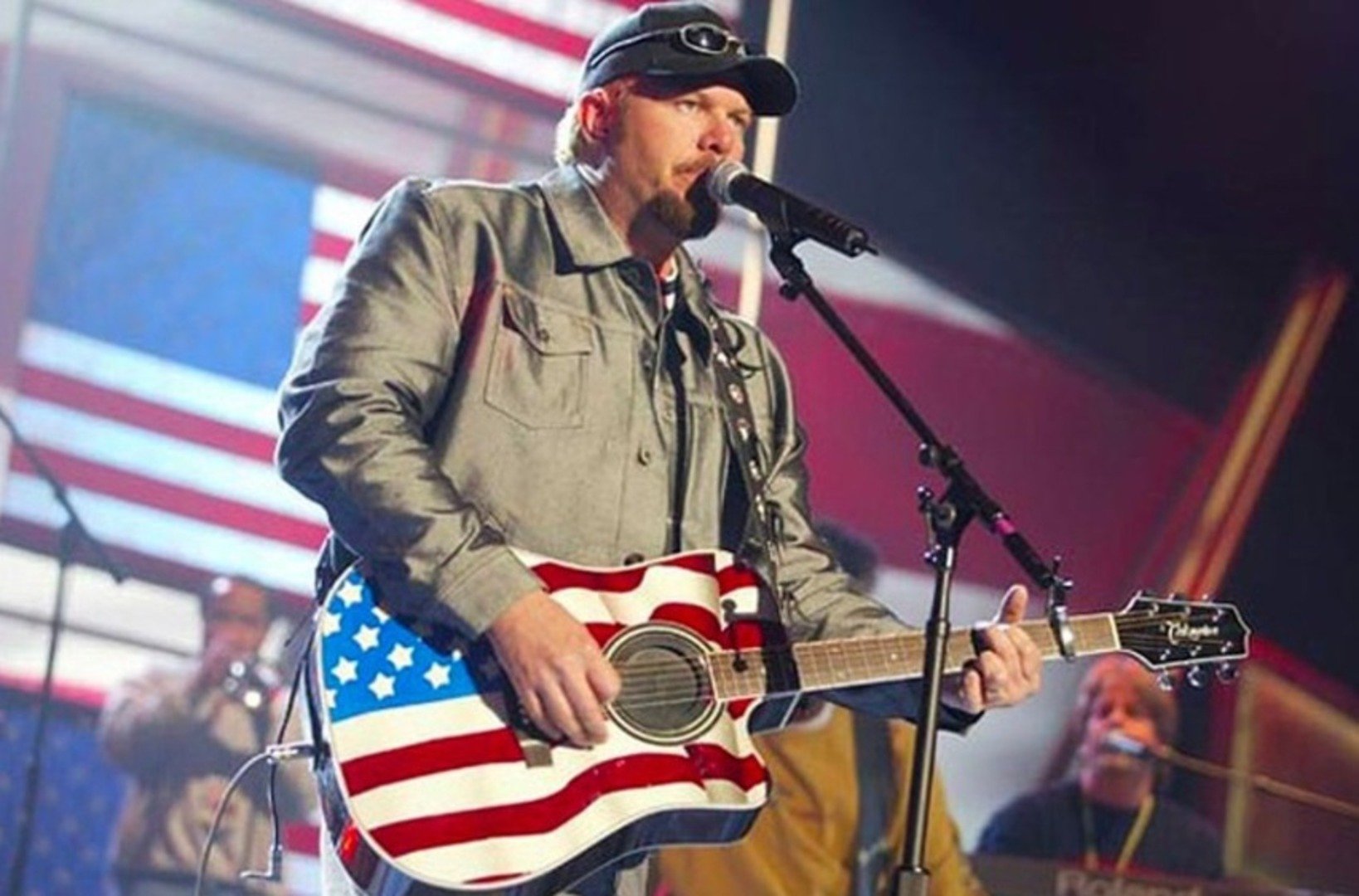 It's unclear if Keith is planning on any future tour dates or performances, but we do know how grateful he is for his fans standing by his side during such a trying time.
"Thank you for all your love and support," he wrote in another Instagram post. "I have the best fans in the world."
Keith hasn't shared too many updates about the status of his disease or his treatment path, but SurvivorNet continues to wish him nothing but the best as he continues to navigate life as a cancer warrior.
— Toby Keith (@tobykeith) June 12, 2022
Understanding Stomach Cancer
Stomach cancer or gastric cancer occurs when cancer cells begin in the inner lining of the stomach, according to the Cleveland Clinic.
The American Cancer Society estimates there will be about "about 26,500 new cases of stomach cancer" this year.
"Experts believe most stomach cancers start when something hurts the inside lining of the stomach," according to Mayo Clinic.
Stomach cancer is often treated depending on the cancer's location and if it has spread to other parts of your body. Typical treatment options include:
Surgery, which involves removing cancer cells from the lining of the stomach.
Chemotherapy, which uses medications designed to kill cancer cells.
Radiation, which uses high-energy X-rays or protons to kill cancer cells.
Immunotherapy, which involves using your body's immune system to kill cancer cells.
Targeted drug therapy, which involves targeting specific chemicals found within cancer cells.
Palliative care (management of symptoms)
When Cancer Runs in the Family: Stomach Cancer Survivor Amy Armstrong On The Importance of Genetic Testing
According to the American Cancer Society, stomach cancer risk factors may include:
Gender, as men are more likely to develop the disease
Age, as people are more likely to develop the disease in their 60s, 70s, and 80s
Ethnicity, as people of color are more likely to get it than non-Hispanic white people
Obesity
A high-sodium diet
Excessive alcohol and tobacco use
Family history of stomach cancer
Continuing to Do What You Love during a Cancer Journey
Just because you're undergoing cancer treatment, like Toby Keith, does not mean you should stop doing what you love.
In fact, experts recommend quite the opposite. Studies have shown that patients who are able to stay upbeat and positive often have better treatment outcomes.
Resilience: Staying Positive Despite Adversity
It doesn't really matter what you do, but experts like Dr. Dana Chase, a gynecologic oncologist at Arizona Oncology, recommend doing whatever makes you happy.
Dr. Dana Chase Encourages Those Facing Cancer To Find Moments Of Joy During Treatment
"We know from good studies that emotional health is associated with survival, meaning better quality of life is associated with better outcomes," Chase told SurvivorNet in a previous interview. "So working on your emotional health, your physical well-being, your social environment [and] your emotional well-being are important and can impact your survival.
"If that's related to what activities you do that bring you joy, then you should try to do more of those activities."
Do What You Love Even if Cancer Gets in the Way of Your Dreams
For other people, getting back to work is really important because they like what they do and work can provide fulfillment.
Financial reasons and maintaining a sense of normalcy can also lead people to want to return to work, but it's important to try to make a work schedule that suits your treatment path no matter what your reasoning is.
Meanwhile, living with gratitude like Keith does takes work; it requires effort to focus on the positives over the negatives. And that extra mental legwork is especially true if you're battling a a disease like cancer
RELATED: Grateful Celebrities: From Robin Roberts to Jeff Bridges, These 5 Stars Embody Thankfulness
Also, some experts have found that having a positive attitude may improve prognosis in some instances.
The Importance of Gratitude Through Health Battles
Contributing: SurvivorNet Staff
Learn more about SurvivorNet's rigorous medical review process.
---