Kathy's Cancer Journey
Beloved Denver meteorologist Kathy Sabine, 57, recently had cancer removed from her nose and has been sharing her recovery journey as she advocates for the disease.
The spot on Kathy's nose was a basal cell-squamous cell carcinoma hybrid. The first type, basal cell, is the most common, and squamous cell is slow-growing and typically not life-threatening.
Keeping out of the sun during peak hours, covering up as much as possible—and consistently applying higher-SPF sunscreen—are some top ways to protect your skin from the sun.
Meteorologist Kathy Sabine, 57, has been open about battling skin cancer and undergoing plastic surgery in hopes to spread awareness for skin cancer prevention.
Kathy, who shares three children with her husband Scott Crawford, took to social media this week to give her fans a post-surgery update and show her fans how the scar on her nose is healing.
Read More
The Lake Tahoe-born news personality shared a selfie before heading back to the surgeon just two months after her skin cancer surgeries. Kathy wrote, "They are going to laser the scars which are still a bit painful… hoping to break up some of the scar tissue."
In a follow-up tweet on September 8, alongside a photo of her face, the mom of three said, "Update… return to surgeon… this morning …a bit of an owie after the scars were lasered..… two months after skin cancer surgeries… still on the mend. #Skincancer is no joke."
Related: 'I Couldn't Look In The Mirror!' Acne Scar And Skin Cancer Left Horrific Hole In Woman's Nose That She Bravely Conquered With Multiple Surgeries
Update… return to surgeon… this morning …a bit of an owie after the scars were lasered..… two months after skin cancer surgeries… still on the mend… #skincancer is no joke! #GetTheFacts!! #Colorado @SkinCancerOrg #9news @DenverWestword @TODAYshow #AdvancedDermatology 😎 pic.twitter.com/RwbJtkUnG0

— Kathy Sabine (@KathySabine9) September 8, 2022
Kathy's post comes about four weeks after she revealed she was looking forward to returning to work at 9NEWS, despite feeling anxious about her appearance. She captioned a selfie she shared on Instagram, "I don't quite feel or look 100% like myself …but I'm so grateful for the outpouring of love and support. I so appreciate the vulnerability of people who have shared their own stories and I am grateful to have the platform and opportunity to get the word out about skin cancer in Colorado!"
"It's for real and people need to get the facts! I never thought it would happen to me! Like many Coloradans, I love to enjoy this beautiful state the sunshine and the outdoors but I have learned you have to be smart and even then sometimes it's not enough. I want to show people that you can come back from something like this," she continued.
Related: TikTok User Warns Of Tanning Bed Dangers After Suffering Severe Burns From 'Broken' Machine: Tanning Beds Already Post Major Skin Cancer Danger
"A lot of people reached out about how they felt anxiety and depression, they felt isolated because they looked different after the skin cancer surgeries… I can relate… But you can come back from this."
9NEWS' chief meteorologist, who hopes to inspire others and started wearing make-up last month, despite having to "navigate around the scar," feels grateful in regards to how she's continuing to heal and for all the support she's received.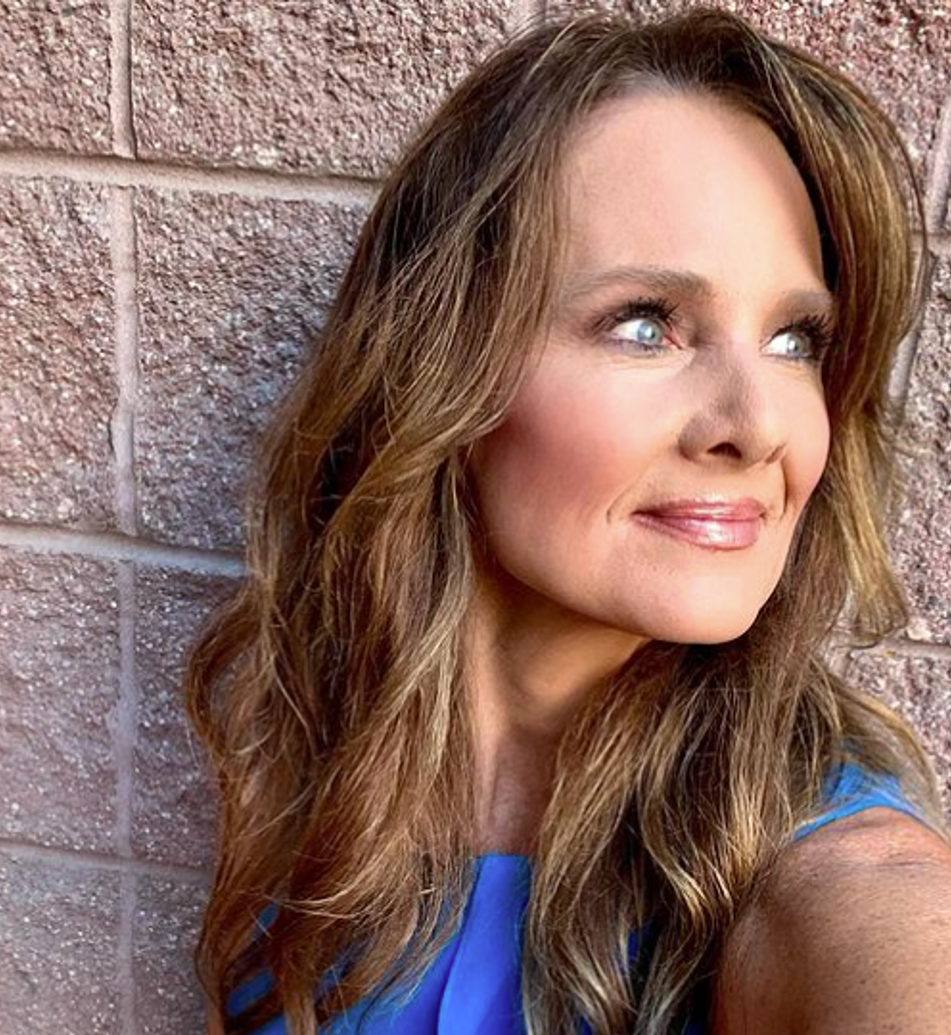 Kathy's Skin Cancer Journey
Back in July, Kathy underwent Mohs surgery, a microscopically-controlled surgery where thin layers of skin cancer tissue are removed until the surgeon reaches clear tissue.
"You're able to remove a very conservative margin around the cancer and study it in essentially real-time," Dr. Sumaira Aasi, Professor of Dermatology and Director of Mohs and Dermatologic Surgery at Stanford, previously told SurvivorNet.
If, when the surgeon examines the tissue under the microscope, cancer is found, the surgeon goes back and removes some more tissue. The idea is that by making the tiniest cuts and evaluating them microscopically, the surgeon knows for certain that all the cancer is out when the last piece of tissue proves to be clear. It is often done as an outpatient procedure with local anesthetic.
The spot on Kathy's was a "basal cell-squamous cell carcinoma hybrid," the meteorologist explained. The first type, basal cell, is the most common, and squamous cell is slow-growing and typically not life-threatening.
Related: Thankful Model, 26, Bravely Shows Off Surgery Scars After 'A Small Freckle' Turned Out To Be Cancer: Spotting It Early Saved Her Life
Mohs Surgery Removes Skin Cancer With Smaller Incisions and More Certainty
In addition to that, surgeons removed another squamous cell carcinoma between her eyes, on the bridge of her nose. Thankfully, the last questionable spot they found was benign, or non-cancerous.
Kathy chose to have plastic surgery to cover up the three holes on her face, and had to "reconstruct her nose using cartilage from her ear."
Top 5 Ways to Protect Your Skin From Skin Cancer
Unfortunately, as we know, the sun is not your friend. For most people, there are simple ways to significantly reduce your risk of developing skin cancer. We asked dermatologist Dr. Dendy Engelman to provide the top five ways to protect your skin from skin cancer. Turns out, most of her recommendations are really simple to follow, and could save your life.
Avoid sun during peak hours – This means from 10 a.m. to 2 p.m. It doesn't mean you should never go outside during the middle of the day, but make sure you're protected when you do venture outdoors.
Cover your skin and eyes – A wide brim hat and sun glasses will protect your face, the top of your head, your ears, and the delicate skin around your eyes.
Wear an SPF of 30 or higher – This is easy enough. Plenty of facial moisturizers have SPF built into them. Dr. Engelman also recommends reapplying every few hours, or after excessive sweating or swimming.
Get an annual skin check – You can check your own skin for anything that looks out of the ordinary, but you should still get a yearly check to make sure you didn't miss anything. If you do happen to notice anything out of the ordinary in between checks, schedule an appointment to talk to your doctor about it ASAP — it is always worth it to make sure.
Avoid tanning beds – This one is obvious … but just a reminder, tanning beds can significantly increase your risk of developing melanoma. If you feel like you're just too pale, Dr. Engelman recommends a sunless tanner. "There's absolutely no benefit to going to a tanning bed," Dr. Engelman said.
Top 5 Ways to Protect Your Skin
Contributing: SurvivorNet Staff
Learn more about SurvivorNet's rigorous medical review process.
---