"I absolutely FEEL FANTASTIC!"
That is what sportscaster Dick Vitale said on Tuesday, one day after completing his first round of chemotherapy in his fight against lymphoma.
Read More
He shared the
news of his diagnosis
last month, just
two months after revealing
his battle with
melanoma
.
"The plan is to treat my lymphoma with steroids and six months of chemotherapy," wrote Vitale in a piece for ESPN Front Row.
"The medical experts tell me it has a 90-percent cure rate. They say I can continue to work, so I will have to manage my work schedule around my chemo schedule as they will monitor my test results along the way."
Vitale did just, but with a bonus.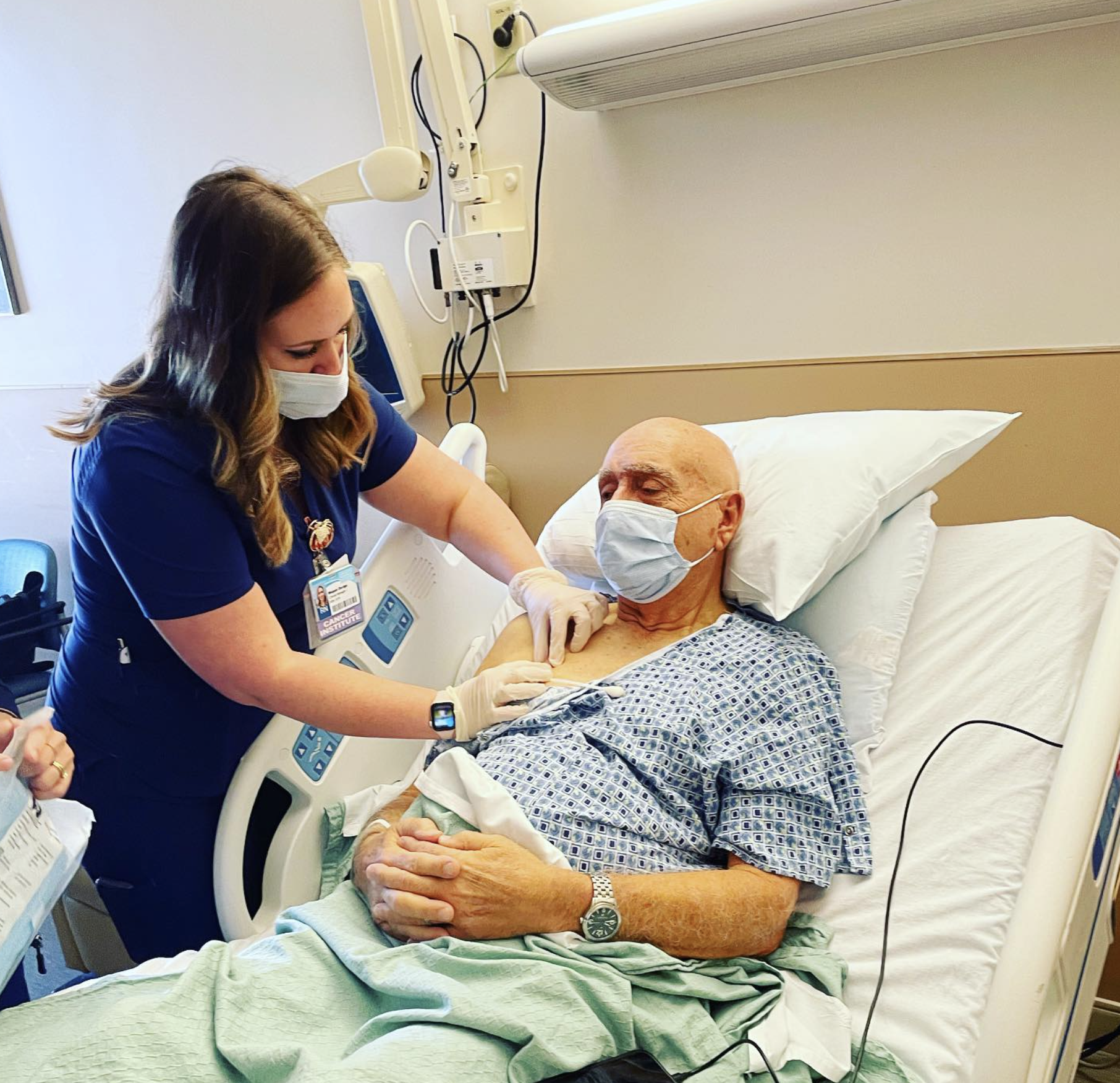 The 40-year ESPN veteran decided to bring his reporting skills to the operating room, and document his first round of chemotherapy for people to see, hoping it might help those in a similar situation.
"Hope I can inspire others going thru the battle vs cancer by telling u about my challenge," wrote Vitale on Twitter. "A vital key – WE MUST BE POSITIVE, BE STRONG AND HAVE FAITH."
Vitale posted throughout the day on social media, sharing everything from nurses prepping him for chemotherapy to preparing his port to receive his chemotherapy.
The chemotherapy did not all go over great, with the eternally bright and bubbly Vitale sounding a bit low.
"CHEMO is TOUGH STUFF as cancer patients will tell u but we r lucky it is available to fight this dreaded disease," noted Vitale. "CANCER SUCKS!"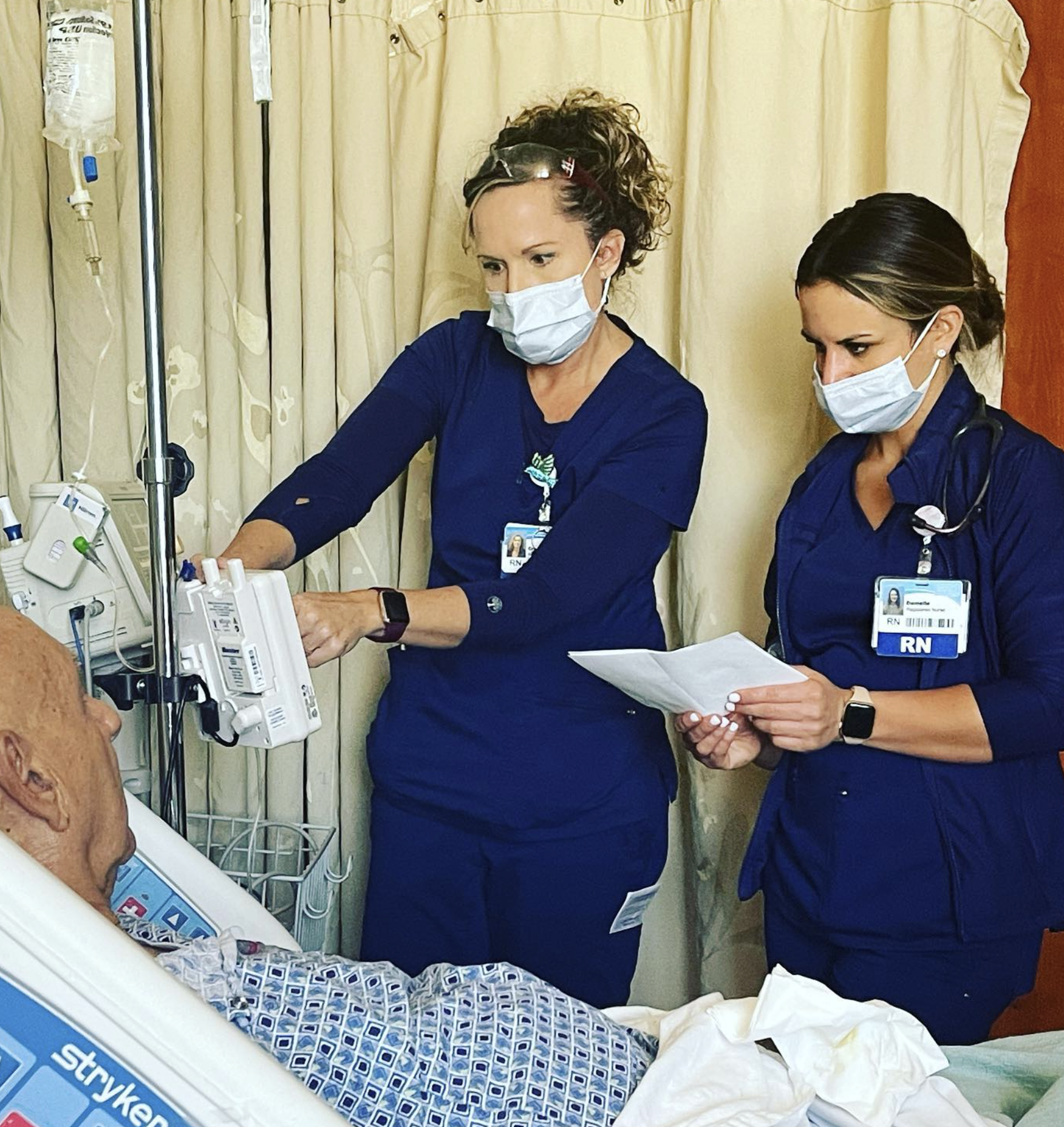 His first day of treatment complete,  Vitale now waits to see how his body will react to the chemotherapy.
Things are looking very good so far.
In a video posted early Tuesday morning, Vitale looked like his old self again.
"[W]ow I feel TERRIFIC day after my CHEMO treatment. #awesomebaby THINKING POSITIVE a MUST," declared Vitale.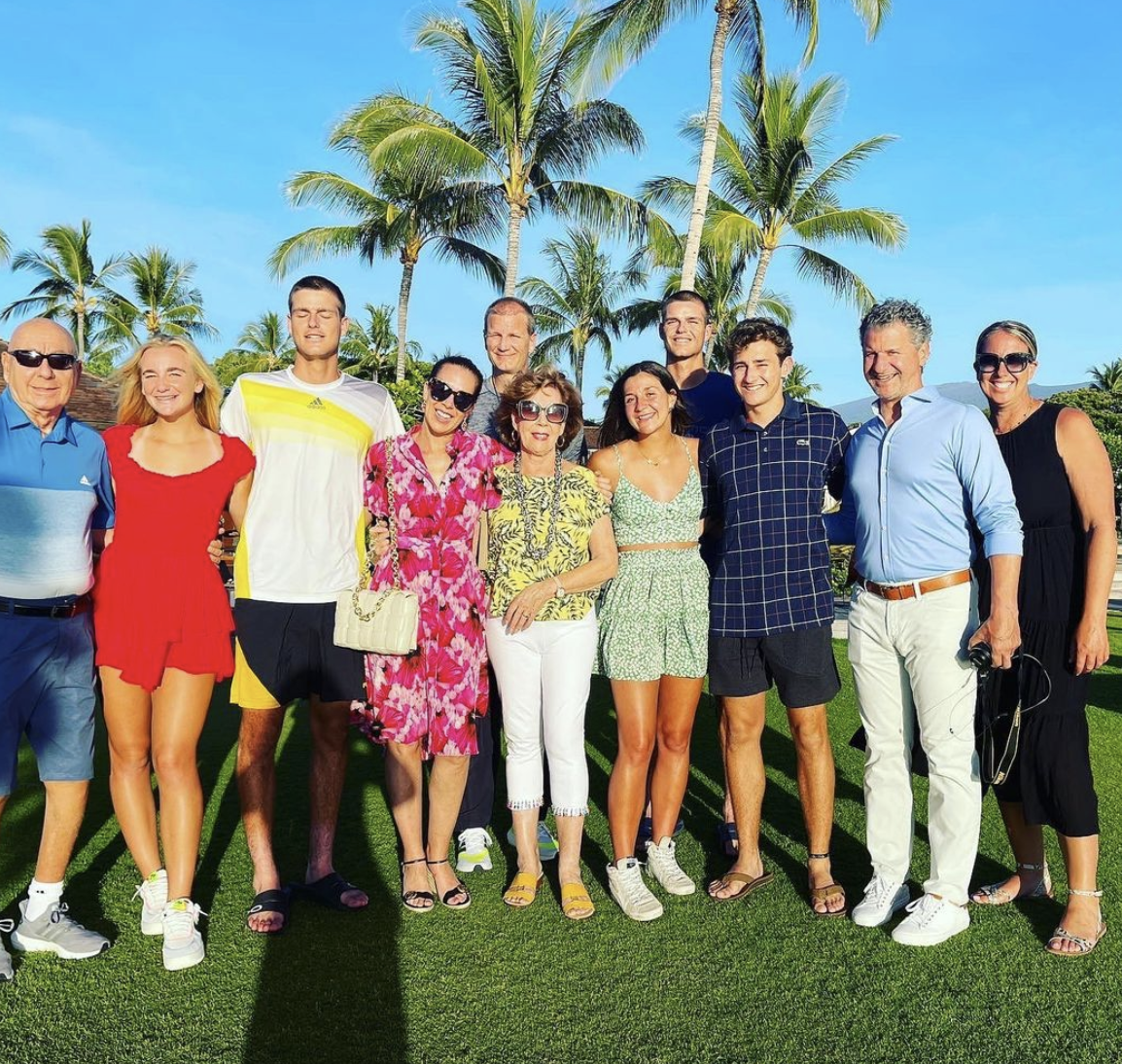 From the start, the father-of-two and grandfather-of-five said that he hoped to make his cancer battle public to encourage more men to get screened,  stressing over and over again that early detection saves lives.
"If you take nothing else away from my personal cancer story, please remember this – DON'T WASTE TIME!" wrote Vitale. "Specifically, if you notice any growth, mole, or skin abnormality, please get yourself checked out immediately. It's important. I want to deliver that message loud and clear. I'm lucky."
This championing of early detection is nothing new for Vitale. He is a member of the V Foundation for Cancer Research board, a non-profit founded in 1993 after the death of ESPN commentator Jim Valvano in 1993 from adenocarcinoma.
Fans can also still expect to see Vitale in the coming months as the NCAA basketball season gets underway as he is opting to continue working through his chemotherapy treatments.
Related: Remembering NFL Great Walter Payton Who Passed Away After Battling Rare Bile Duct Cancer
Combating Chemo Side Effects
Chemotherapy myths run rampant.
Some people believe that individuals are restricted to their homes and unable to move around during treatment. In contrast, others claim complete isolation from even family members is the only way to pull through.
In both cases, it is the opposite that is true, Dr. Marleen Meyers, an oncologist at NYU Perlmutter Cancer Center, previously told SurvivorNet.
Many people can continue to work, and Dr. Meyers encourages her patients to exercise, even if it's just a walk. It can make a huge difference when dealing with fatigue, a common side effect of chemotherapy.
There are also treatments to help with the side effects of chemotherapy. Many medications are available for treating nausea and vomiting as well as anemia.
Other side effects such as hot flashes, night sweats, and insomnia can be less burdensome thanks to integrative medicine, like mindfulness, yoga, and acupuncture.
Managing the Side Effects of Chemotherapy
Sneaky Lymphoma Symptoms
Lymphoma is a cancer that often creeps in silently, without symptoms. That is why Dick Vitale got lucky when he caught the cancer early.
But even when people do have signs, they don't necessarily point directly to cancer. For example, swollen glands are much more likely to be from an upper respiratory infection than lymphoma.
The sneaky nature of symptoms, coupled with a lack of screening for lymphoma, leads many people to be diagnosed at an advanced stage — 3 or 4. By that point, the cancer may have already spread throughout their body. Yet even at a late stage, the outlook isn't as dire as many people might assume.
Related: 6 Symptoms of Lymphoma & How to Spot Them
"The one thing that I always reassure people about when they are diagnosed with advanced-stage lymphoma is that, unlike other cancers, where the advanced stage is a death sentence, that's certainly not the case for lymphoma," Dr. Elise Chong, medical oncologist at Penn Medicine, told SurvivorNet in a previous interview.
For example, the 5-year relative survival rate for early-stage follicular lymphoma is 96%. Once the disease has spread, the 5-year survival rate is 85% — still good odds.
"We have many treatments with which people can either be cured with advanced-stage lymphoma or have very good remissions," added Dr. Chong. "So it doesn't change how treatable someone is, even when they do have advanced-stage lymphoma."
Spotting the Symptoms
The first lymphoma symptoms can be so subtle that you might not even notice them. It may not be until you visit your doctor for a check-up that you discover there could be a problem.
"People say, 'But I feel completely fine,' and that's very normal," pointed out Dr. Chong. If doctors find a lump, often "it's only because either someone palpated a lymph node and felt some swelling in their neck or their groin or under their arm."
If you are at risk for this cancer because you had cancer or an organ transplant in the past, you have an autoimmune disease, or you have an infection such as HIV or Epstein-Barr, it may be worth watching out for symptoms like these:
Swollen lymph nodes in your neck, armpits, or groin
Weight loss
Tiredness
Fevers
Swollen belly
But keep in mind that these are more likely to be symptoms of something far less serious, such as a run-of-the-mill infection.
There are also a group of symptoms doctors refer to as "B symptoms." Those include fever, night sweats, or weight loss. "If people are having any of these symptoms, it's essential that they tell their physician early so that the proper testing can be done," noted Dr. Chong.
Finding Lymphoma With Imaging Tests
Sometimes the first sign of lymphoma appears not as a symptom but as a clue on an imaging test done for another reason. "I have patients who've gotten into car accidents and said, 'I had a scan of my body, and they saw these lymph nodes,' and that's how initially the lymphoma was found," explained Dr. Chong.
If symptoms appear first, a doctor might send a patient for an imaging test. An x-ray or computed tomography (CT) scan can identify the cause.
Lymphoma can only be confirmed with a biopsy, so  doctors will remove a piece of tissue from a lymph node or the entire node. Then, a specially-trained doctor called a pathologist examines the sample in a laboratory to see whether it contains lymphoma cells, and if so, which type of lymphoma they are.
A biopsy can put a mind at ease or give a sense of direction by providing doctors with a launching-off point to plan treatment. And with lymphoma, there are multiple treatment options available at every stage of the disease.
Lymphoma: What Are The Symptoms?
Learn more about SurvivorNet's rigorous medical review process.
---