Music and Cancer
Aerosmith recently announced their 40-date farewell tour and the band's bassist, 71-year-old Tom Hamilton, says he is "PSYCHED!" for what's to come.
Hamilton is a two-time cancer survivor who worked hard to recover from his cancer battles and return to music.
He battled tongue and throat cancer and, thankfully, he's cancer-free today.
Facing cancer twice did force the Aerosmith bassist to miss some shows, but Hamilton knew music would always be there for him during and after his cancer journey.
One cancer survivor told us music had been "transformational" for him during his cancer journey. He says it "doesn't necessarily solve anything, but it does let us dance on our problems for at least an hour or two."
Rock band Aerosmith is saying "Peace Out!" The band may be preparing for a farewell tour, but did you know that bassist Tom Hamilton survived cancer twice? Here's what to know about one of the band's most resilient members.
Hamilton is Aerosmith's 71-year-old bassist. He lives and breathes music, and is known for giving stellar live performances. Ahead of Aerosmith's recent tour announcement, he took to Twitter to share his excitement for the upcoming news.
Read More
"Just wanted to say hi to you Aero fans out there,"
he wrote on April 30
. "I know I haven't been tweeting much for a while but that's going to change and tomorrow you'll all know why. I can't wait for you all to find out what's going to be happening later this year. I am PSYCHED!!" Then, on May 1, Aerosmith officially told fans about
Peace Out
– a 40-date tour that will begin on Sept 2, 2023.
View this post on Instagram
"PEACE OUT! After 50 years, 10 world tours, and playing for over 100 million fans… It's time for one last go!" the band's official Instagram stated. "Aerosmith PEACE OUT with special guest The Black Crowes!
"Fans will see one of the most significant American rock bands in history one last time during this not-to-be-missed final tour."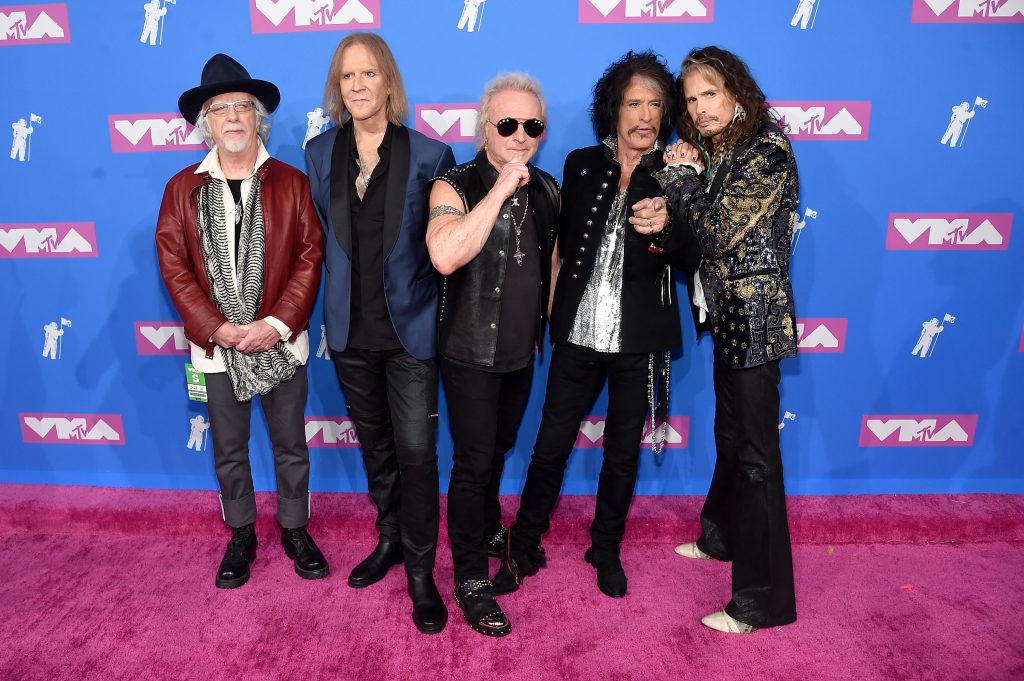 In a joint statement, Aerosmith shared their thought on hitting the road for the last time.
"It's not goodbye it's PEACE OUT!" the band members said. "Get ready and walk this way, you're going to get the best show of our lives."
The Aerosmith Bassist Tom Hamilton's Cancer Journey
Touring with a high-energy band like Aerosmith is a formidable feat all on its own. But for Tom Hamilton, it's arguably even more impressive. He has survived two battles with cancer of the throat and tongue. His first diagnosis came in 2006.
"The first time, I had to go through chemo and radiation, which just burns the crap out of you," he said in 2015.
"And years later, you start to feel effects from it that you never knew were gonna happen, especially when it's in that part of your body, where you eat and talk."
Adding His Voice to the Chorus — Artist and Cancer Survivor Michael Rees Gets Behind HPV Vaccine Awareness
When the musician's second cancer diagnosis arrived five years later, he was, understandably shaken by the disease's return.
"My doctor thought I was pretty much done with the cancer that I had in '06 and then it came back a few years later," he said. "I was faced with losing my way of life…if not my life."
He underwent surgery for treatment, this time, because he "couldn't have radiation again." Thankfully, those efforts proved to be successful.
"But there's a guy here in Boston that [singer] Adele referred to [Steven Zeitels], who does novel surgeries and was able to do a procedure that got the cancer out of my throat without having to ruin the rest of it," he explained in 2015.
"I just saw him the other day and he said, 'You beat this one. You can keep coming to see me if you want, but I don't think you need to worry about this cancer coming back.'
"I said, 'I'll come back to see you every six months from here until eternity, if it's alright with you!'"
'Why Not Turn It into Some Kind of Adventure?': Survivor and Artist Michael Rees Shares Unique Outlook on Facing Throat Cancer
Hamilton is considered cancer-free today, but he does still deal with treatment side effects.
Looking back on his journey as a whole, Hamilton says the experience gave him a greater sense of urgency about music and life.
"I always thought it as really corny, the way people would talk about their experience with cancer, and say: 'I've seen life in a new way,' and brag that they have a new view of life that no one has ever had. But it is true," he told The San Diego Union-Tribune in 2016.
"And the fact is, because of the treatment I had the first time — which involved a lot radiation and chemo — there are still consequences that come up. Because that area of the body —the throat, mouth and neck — is a very busy area and the changes don't stop.
"There are are challenges that come up, over and over, and here we are, 10 years away from when I first had it. So I had to start thinking about that. I was never one to think about the future and being ready for something. I've always been ready to take things as they come and be confident I'll be able to deal with it. But there are things that seem to be on the way that are going to be challenging to the music from another dimension."
But There Was Always Music
Facing more than one bout of cancer did force the Aerosmith bassist to miss some shows, but Tom Hamilton knew music would always be there for him during and after his cancer journey.
In 2014, he talked about his desire to get back to playing with the band after pulling out of Aerosmith's Australia tour the year prior to deal with "the after effects of cancer treatment."
SurvivorNetTV Presents Music and Art: Reflecting on Your Journey
"I think we all know that we're nearer the end than the beginning of this whole thing and nobody wants to miss anything – I certainly don't," Hamilton said.
Just like Hamilton, survivor Joel Naftelberg found comfort and support in music during his cancer battles.
"The people that were my heroes in entertainment and rock and roll have been my friends and have been some of the most supportive people that I've had in my life," he told SurvivorNet.
Cancer Survivor Joel Naftelberg Learned to Dance on His Problems
Describing his liver and pancreatic cancer as a "monster," Naftelberg said the disease "attacked every facet of [his] life." Even still, he found a way to cope through music.
"I have found music and rock and roll to be transformational," he said. "Doesn't necessarily solve anything, but it does let us dance on our problems for at least an hour or two.
"Nothing better on a Friday afternoon than to hang with your friends and listen to beautiful music."
Learn more about SurvivorNet's rigorous medical review process.