Poitier's Remarkable Legacy
Academy Award-winner Sidy Poitier, 93, is the oldest living Best Actor Oscar winner.
Poitier beat prostate cancer after being diagnosed with it in 1993.
The current guidelines say to start screening for prostate cancer at age 55 and continue screening through age 70.
93-year-old Sidney Poitier's remarkable reputation precedes him: Academy Award-winning actor, director, ambassador, and history-maker. Poitier was the first Black man to win the Best Actor award. He is the old-living Best Actor winner and a survivor of
prostate cancer
.
Related: Legend Elton John, 73, to Cover Metallica Song 'Nothing Else Matters' with Miley Cyrus Proving Prostate Cancer Doesn't Have to Define You
Read More
Poitier dazzled audiences time and time again. And in his 1963 film,
Lilies of the Field
, he struck a chord with audiences as he portrayed a handyman who stopped at a farm in Arizona and was welcomed by Catholic nuns from Germany. Poitier was nominated for his work on the film and took home a golden Oscar statue by the end of the night.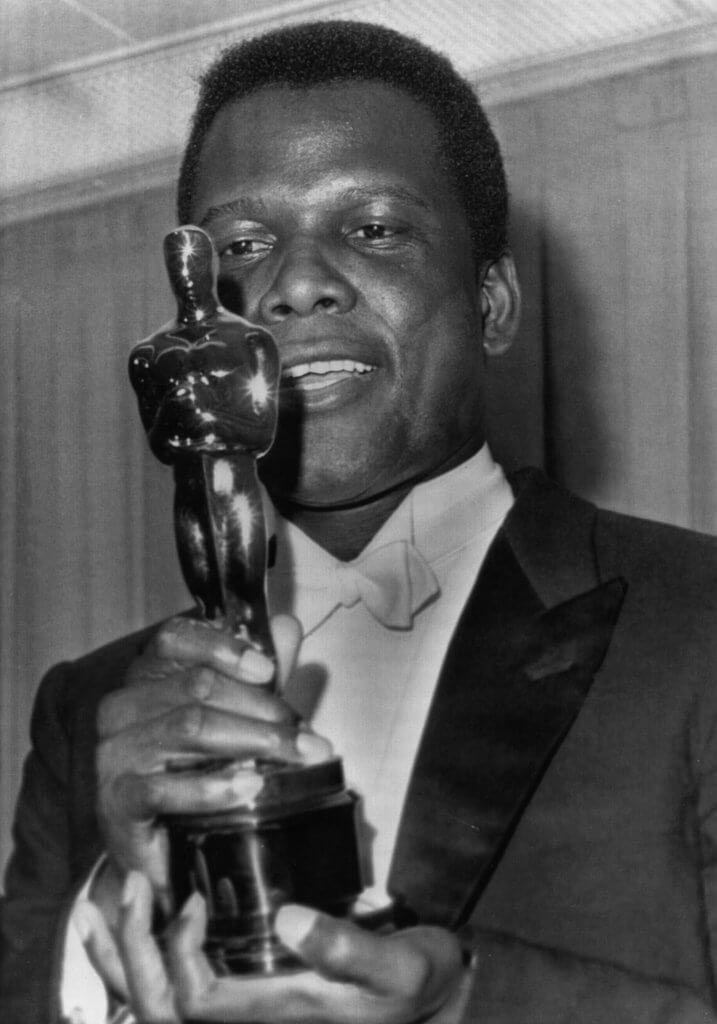 Related: Prostate Cancer: Symptoms & Diagnosis
The Graduate's Anne Bancroft gave Poitier his award to thunderous applause. The actor said, "Because it is a long journey to this moment, I am naturally indebted to countless numbers of people…" Poitier listed off names in thanks, and exited the stage with his incredible, infectious smile.
Poitier's Prostate Cancer Battle
Poitier was diagnosed with prostate cancer in 1993 when he was 66 years old. The actor successfully treated his disease with surgery, a common treatment path for prostate cancer. This disease can also be treated with radiation, hormone therapy, and chemotherapy.
Related: What Are Of The Risks Of Having Prostate Cancer Surgery During The Coronavirus?
Dr. Stephen Freedland, a Urologist at Cedars-Sinai, said in a previous interview of prostate cancer surgery, "A lot of times, people are like, look, I just want the tumor out. Just cut it out, and I want to be done. I said, great, surgery's a good choice for you. It's typically done through a robotic technique today, at least in the United States."
"But a lot of patients are still getting open surgery," he said. "Depending on the surgeon, it may be two, three, four, five hours– somewhere in that range, usually spend one night in the hospital. You wake up from the surgery with a catheter in your bladder. Once you're home, it's really just recovering, gaining your strength back. The catheter comes out about 10 days after surgery."
An Overview of Prostate Cancer Surgery
Screening for Prostate Cancer
Prostate cancer is screened for via PSA (prostate specific antigen) test, which looks for PSA in the blood stream. In a previous interview, Dr. James Brooks, a Urologic Oncologist at Stanford Medicine, said, "Current guidelines are to start screening at age 55 and continue screening through age 70."
Related: Prostate Cancer & Bone Health: What You Need to Know
"The reason for that is prostate cancer diagnosed after age 70 has a reasonably low probability it's going to take your life because prostate cancer, even in its aggressive forms, when it's localized is a relatively slow-growing cancer."
Related: Nothing Stops Prostate Cancer Survivor Elton John, 73, as He Talks Post-COVID Tour & Empowering New Musicians
Dr. David Wise added, "Men who are at high risk because of a family history should have PSA testing earlier. At latest, age 40, but probably even by age 35, they should have an initial PSA. That PSA test at a younger age, it's a more accurate test because the prostate has not increased in size, which can cause the test to be more difficult to interpret."
The PSA Blood Test and a Rectal Exam are Vital for Prostate Cancer Screening 
Learn more about SurvivorNet's rigorous medical review process.