Overcoming a Misdiagnosis
A mother of six experienced a persistent pain in her back, which doctors treated as a kidney infection for two years. She was later diagnosed with kidney cancer.
Kidney cancer develops when cells in the kidneys, a pair of bean-shaped organs each about the size of a fist, begin to grow out of control. Renal cell carcinoma is the most common type of kidney cancer.
Signs of kidney cancer include persistent pain in your back or side, blood in urine, loss of appetite, unexplained weight loss, fever and tiredness.
Advocating for your health is extremely important. You never know when speaking up about issues with your body can make a world of difference for health outcomes.
Cancer warriors should get "multiple" opinions following a diagnosis. It's also worth getting multiple opinions for any diagnosis if you feel like your treatment isn't working or your symptoms are being dismissed.
A mother of six was shocked when her kidney infection doctors had been treating for two years turned out not to be something completely different: cancer.
For years Kim Jones, 45, had complained of back pain and blood appearing in her urine. She went back and forth to her doctor to figure out what was going on, and she said they kept telling her it was a kidney infection.
Read More
"I was in a lot of pain, the side of my back and again I had the blood…Every couple of weeks, I was going back and forth to my GP with urine samples and was being prescribed more antibiotics," Jones
told
Wales Online. Jones was given antibiotics to treat the suspected infection, yet her symptoms continued. "I was having water infections and kidney infections. They kept prescribing antibiotics," Jones said.
"I was convinced it was kidney stones," Jones said.
After two years of symptoms and antibiotic prescriptions, Jones finally got an unexpected answer. Last September, she consulted with an urologist and was told she had a mass on her kidney, leading to a stage 3 kidney cancer diagnosis. A tumor developed on her kidney and the doctor told her she would need her kidney ureter (narrow tubes that carry urine from the kidneys to the bladder) and lymph nodes removed.
"I never thought for one minute it was cancer," a surprised Jones said.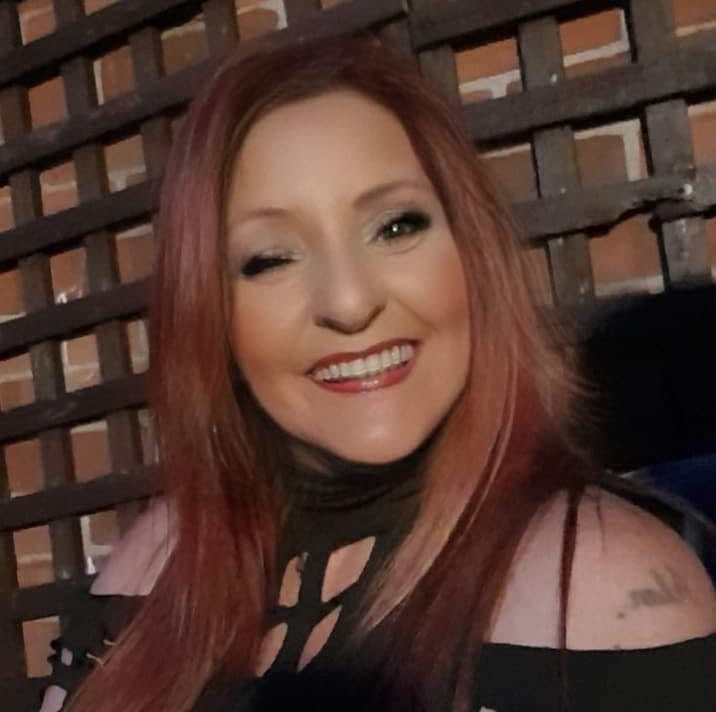 "I just thought of my six children. I was just so heartbroken. When I had to come home and tell them, even now, my heart's broken for them," she added.
Understanding Kidney Cancer
There are several tests available to determine if you have kidney cancer. Your doctor will take into consideration a few details about your overall health while figuring out the best approach.
According to the American Cancer Society, tests for kidney cancer include:
·        Physical exam
·        Blood tests
·        Urine tests
·        Biopsy
·        Imaging tests
Kidney cancer begins in the kidneys, according to the American Cancer Society. The kidney's primary function is to remove excess water, salt and waste from blood coming in from the renal arteries. These substances are released from the body as urine.
There are different types of kidney cancer, including renal cell carcinoma, clear cell renal cell carcinoma, non-clear cell renal cell carcinoma and transitional cell carcinomas.
Renal cell carcinoma is the most common type of kidney cancer, as "about 9 out of 10 kidney cancers are renal cell carcinomas," according the American Cancer Society. In renal cell carcinoma cases, a single tumor grows within a kidney, but sometimes two or more tumors can grow in one or both kidneys.
Kidney Cancer Symptoms and Risk Factors
Kidney cancer may not present signs or symptoms in its early stages, but over time more visible signs present themselves, according to the Mayo Clinic.
The symptoms can include:
Persistent pain in your back or side
Blood in urine
Loss of appetite
Unexplained weight loss
Fever
Tiredness
Risk factors that can increase your chance of developing kidney cancer include:
Older age
Obesity
Smoking
High blood pression or hypertension
Treatment for kidney failure, such as long-term dialysis
Family history of kidney cancer
Certain inherited syndromes, such as von Hippel-Lindau disease, Birt-Hogg-Dube syndrome, tuberous sclerosis complex, hereditary papillary renal cell carcinoma or familial renal cancer.
Kidney Cancer Treatment
Treatment options for kidney cancer depend on factors such as your general health, the kind of kidney cancer you have and if the cancer has spread, according to the Mayo Clinic.
Treatment options include:
Surgery is the initial treatment option for most kidney cancers where doctors try to remove the cancer while preserving normal kidney function.
Nonsurgical treatments, which include either freezing cancer cells or heating cancer cells.
Targeted therapy, which targets drug treatments on abnormalities present within cancer cells.
Immunotherapy, which uses your immune system to fight cancer.
Radiation therapy, which uses high-power energy beams to kill cancer cells.
By the end of September 2022, Jones had a biopsy and her first surgery. She underwent radical nephrectomy surgery last December. The Mayo Clinic describes the procedure as "removing the entire kidney, a border of healthy tissue and occasionally additional nearby tissues such as the lymph nodes, adrenal gland or other structures."
Jones spent Christmas in the hospital, which she described as a heartbreaking experience. Despite feeling down, the cancer warrior's spirits were lifted quite a bit as her daughter revealed she was pregnant and they all got to celebrate the exciting news together.
"That was my one wish, to watch her become a mum, but I couldn't even enjoy the pregnancy with her because I was in hospital," Jones said.
Managing a Misdiagnosis and Advocating for Yourself
Jones' misdiagnosis of kidney cancer is not uncommon. While she bravely continues her battle with kidney cancer, Jones is urging other people suspecting something may not be right with their bodies to advocate for themselves even if the doctor suggests something else is going on.
"I just wanted to make people aware that, if something in your body doesn't feel right, don't be palmed off with antibiotics," Jones said.
One suggestion cancer for warriors who suspect a misdiagnosis is to get a second opinion especially if you feel like your doctor has missed something or your symptoms are being dismissed.
"If I had any advice for you following a cancer diagnosis, it would be first, to seek out multiple opinions as the best care," Dr. Steven Rosenberg, chief surgery branch senior investigator at the National Cancer Institute told SurvivorNet.
A second opinion can also help avoid doctor biases says Dr. Jim Hu, director of robotic surgery at Weill Cornell Medical Center.
"There may be a conflict of interest if your present to a surgeon that is recommending radiation because there is some ownership of that type of facility," Dr. Hu explained to SurvivorNet.
Dr. Zuir Murrell, a colorectal surgeon at Cedars-Sinai Medical Center encourages patients to "be pushy."
"From a doctor's perspective, every problem should have a diagnosis, a treatment, a plan for follow-up, and a plan for what happens next if the treatment doesn't work," Dr. Murrell told SurvivorNet.
"If you don't feel like each of these four things has been accomplished, just ask! Even if it requires multiple visits or seeing additional providers for a second opinion, always be your own advocate," Dr. Murrell added.
Learn more about SurvivorNet's rigorous medical review process.
---