Actress Michelle Dockery is best known for her portrayal of Lady Mary Crawley in the widely-popular historical drama Downton Abbey — and sadly, she has loss in common with her character. Lady Mary lost her husband Matthew Crawley in the TV series, and Dockery, too, lost a partner — her fiancé John Dineen. The actress has spoken candidly about the pain of losing Dineen — and said she does consider herself a widow as well, even if they never officially made it down the aisle. But she has continued to work through the pain — and her career continues to flourish, with the Downton Abbey movie premiering just days ago to rave reviews.
RELATED: HAVING THE TOUGHEST CONVERSATIONS — LOSING A SPOUSE TO CANCER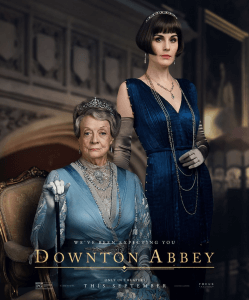 Read More
Dineen, who was a PR executive in London, died in late 2015 after a 15-month battle with a rare form of cancer; he was just 34 years old. Dockery never spoke publicly about what type of cancer took her fiancé's life — but she has spoken about how she will never forget him, and how much his love meant to her in the short time they had together. The couple began dating in 2013 and got engaged in early 2015, just months before Dineen passed away from cancer.
"I don't have the vocabulary to describe what it felt like, and what it still feels like," Dockery said about her loss, during a 2017 interview with The Guardian. "I've never been more committed to anything in my life than to him … We were engaged, and married at heart, so I do consider myself a widow."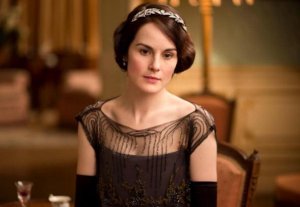 In the same interview, Dockery said that it was especially challenging playing Lady Mary in Downton Abbey, since the character also becomes a widow during the series. "One of the most difficult things at the time was the parallels with Mary," she said. "It was just baffling, and still is to me, that my character's storyline was so similar."
Dockery on Dineen's Inspirational Attitude
The 37-year-old actress also shared that despite his illness, her fiancé's spirits never dampened — and she finds inspiration in that to this day.
"I'm not exaggerating when I say that John did not complain once, never, not once, and that gave us strength," Dockery said. "It's what keeps you going, that positivity — to never lose that hope for a miracle. I couldn't have [been] doing it any other way."
A positive attitude can make a world of difference when dealing with a cancer diagnosis. Even though Dineen ultimately passed away, the fact that he chose not to see his situation in a negative light made a difference in the experiences of those around him. Many survivors and family members SurvivorNet has spoken to have mimicked this sentiment — positivity really matters when it comes to facing cancer. In fact, multiple experts have told us that maintaining an optimistic attitude can affect how a person responds to treatment.
RELATED: WHY GRATITUDE MATTERS DURING CANCER TREATMENT
"The patients who do well with cancer, they live life with [a] kind of gratitude, but in terms of everything" Dr. Zuri Murell, a colorectal cancer surgeon at Cedars-Sinai Medical Center, said in a previous interview with SurvivorNet. "They're grateful, not for cancer, but they're grateful for an opportunity to know that life is finite … they appreciate it for one of the first times ever because they know it may not be forever that they get to do this."
Dr. Murrell added that even for his patients who have a really, really serious diagnosis — such as stage four colon cancer — that attitude of gratitude can really help them cope, and help those around them cope as well.
Learn more about SurvivorNet's rigorous medical review process.