Focusing on the Positive Amid Cancer
Country music singer Toby Keith, 62, continues surprising fans with pop-up concerts as his prognosis continues to improve amid his cancer battle.
Keith was diagnosed with stomach cancer in the fall of 2021. The "Red Solo Cup" singer underwent six months of chemotherapy, radiation, and surgery. He said his tumor is shrinking as ongoing chemo treatments wind down.
Keith initially stepped back from public activities, performances, and appearances after he was diagnosed. However, this past Spring and Summer he's started getting back to his old habits to the delight of supportive fans. He plans to get back on tour this Fall after his cancer treatments wrap up.
Stomach cancer or gastric cancer happens when cancer cells begin in the inner lining of the stomach.
Country music star Toby Keith, 62, is getting closer to returning to the stage full time just like before his cancer diagnosis. The beloved singer dazzled fans with an unexpected pop-up concert showing off his resilience while treating his disease. He's been battling stomach cancer since 2021 and this summer he shared he is feeling great amid an ever-shrinking tumor.
"He seemed taken aback that that many people were there," a fan said to The Oklahoman after seeing Keith perform unexpectedly as reported by the American Song Writer.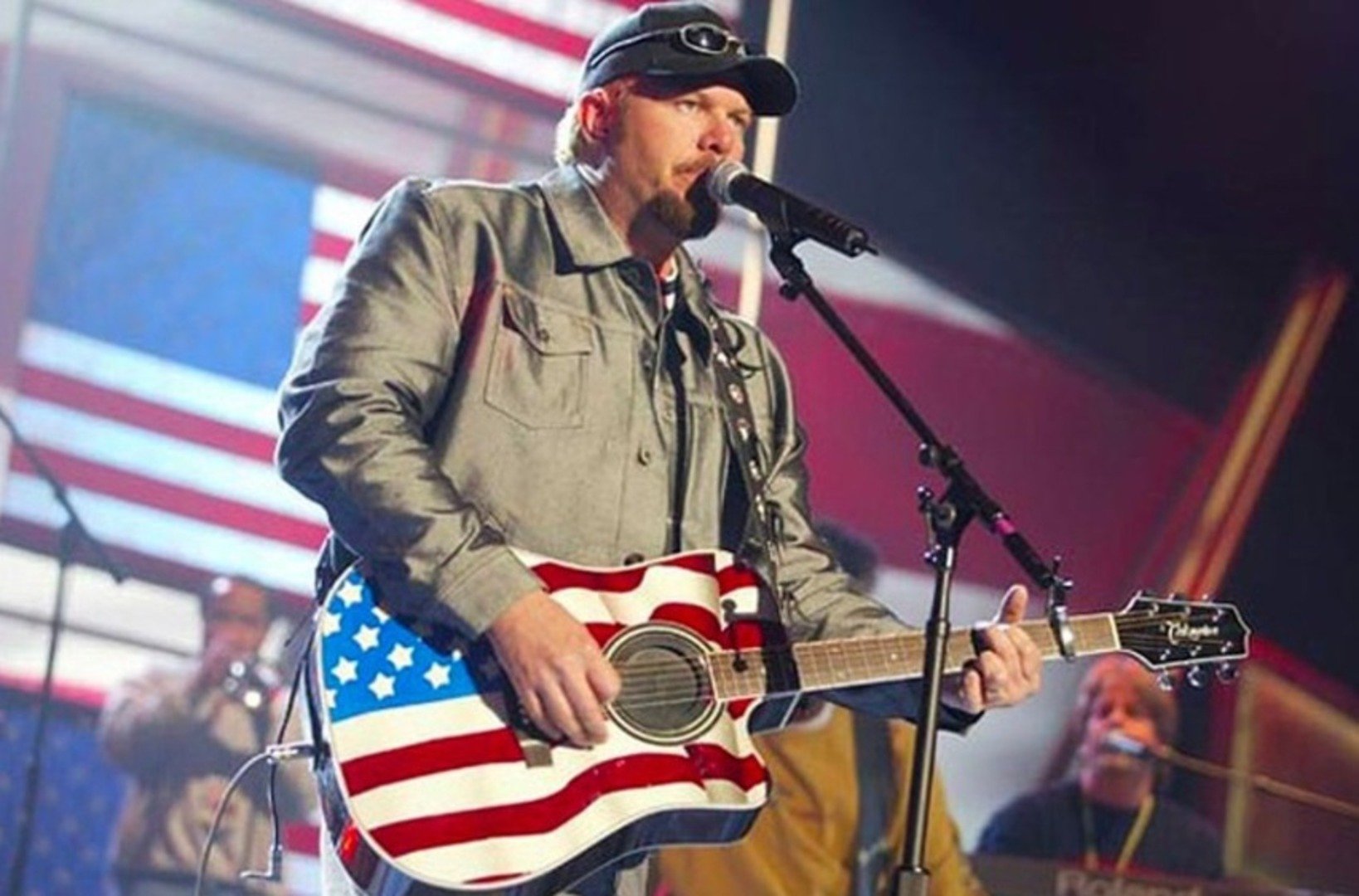 Read More
Keith's surprise performances reportedly took place in his native hometown of Norman, Oklahoma at the Hollywood Corners Roadhouse. The "Red Solo Cup" singer said to an energetic and excited audience, "This was supposed to be a secret." Keith's latest pop-up performance follows a string of recent impromptu concerts since late Spring. Norman residents also saw the award-winning country singer deliver a show around his birthday in early July. To the delight of a sea of fans, Keith performed several of his most patriotic hits including "Made in America," Dream Walking" and "I Love This Bar."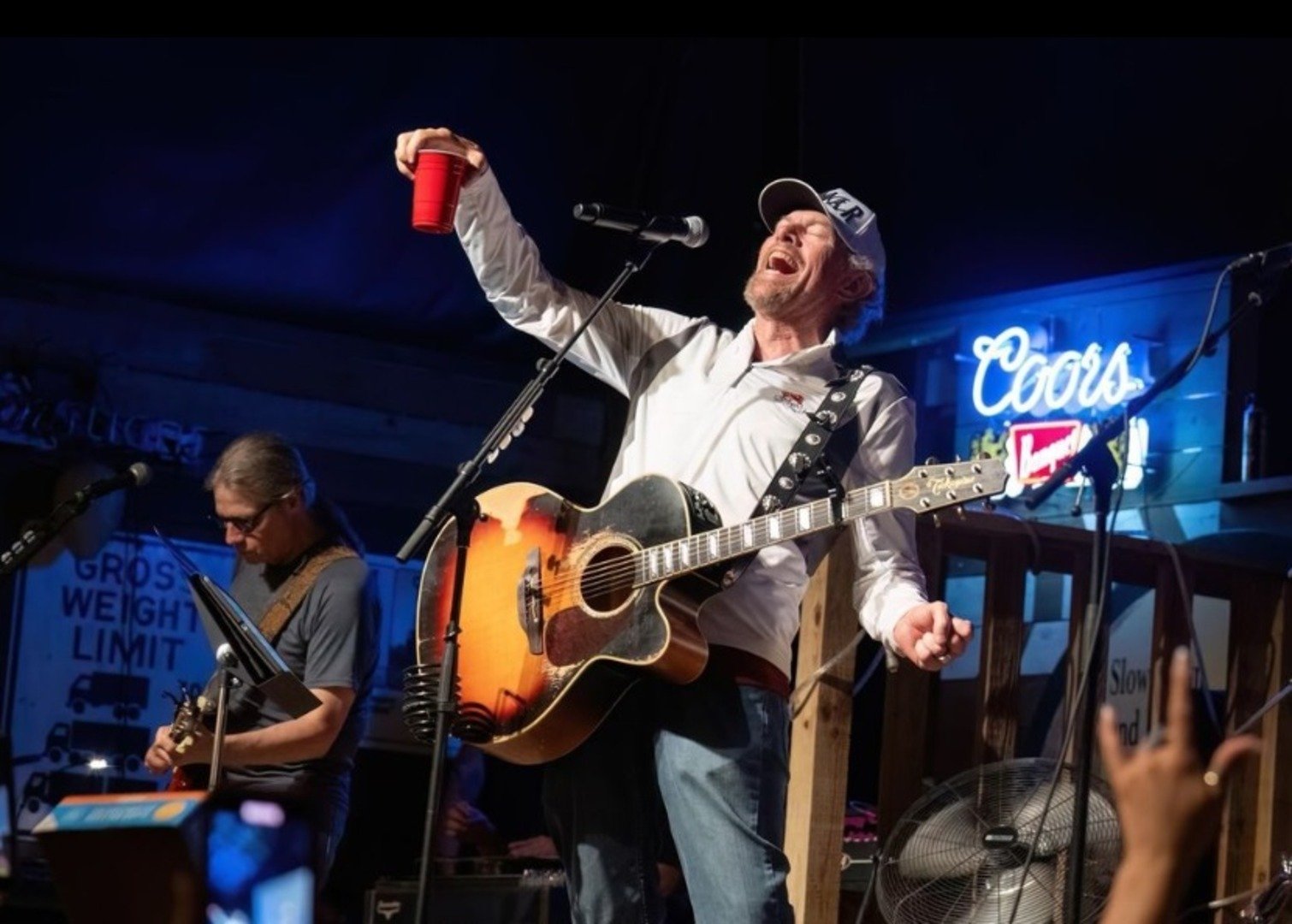 Keith updated supportive fans of his ongoing cancer battle earlier this summer by saying he's "feeling pretty good" during an interview with The Oklahoman.
He indicated his prognosis is on a positive track noting chemotherapy is helping his tumor shrink " by a third."
"Basically, everything is in a real positive trend. You never know with cancer, so you have to prepare," he said.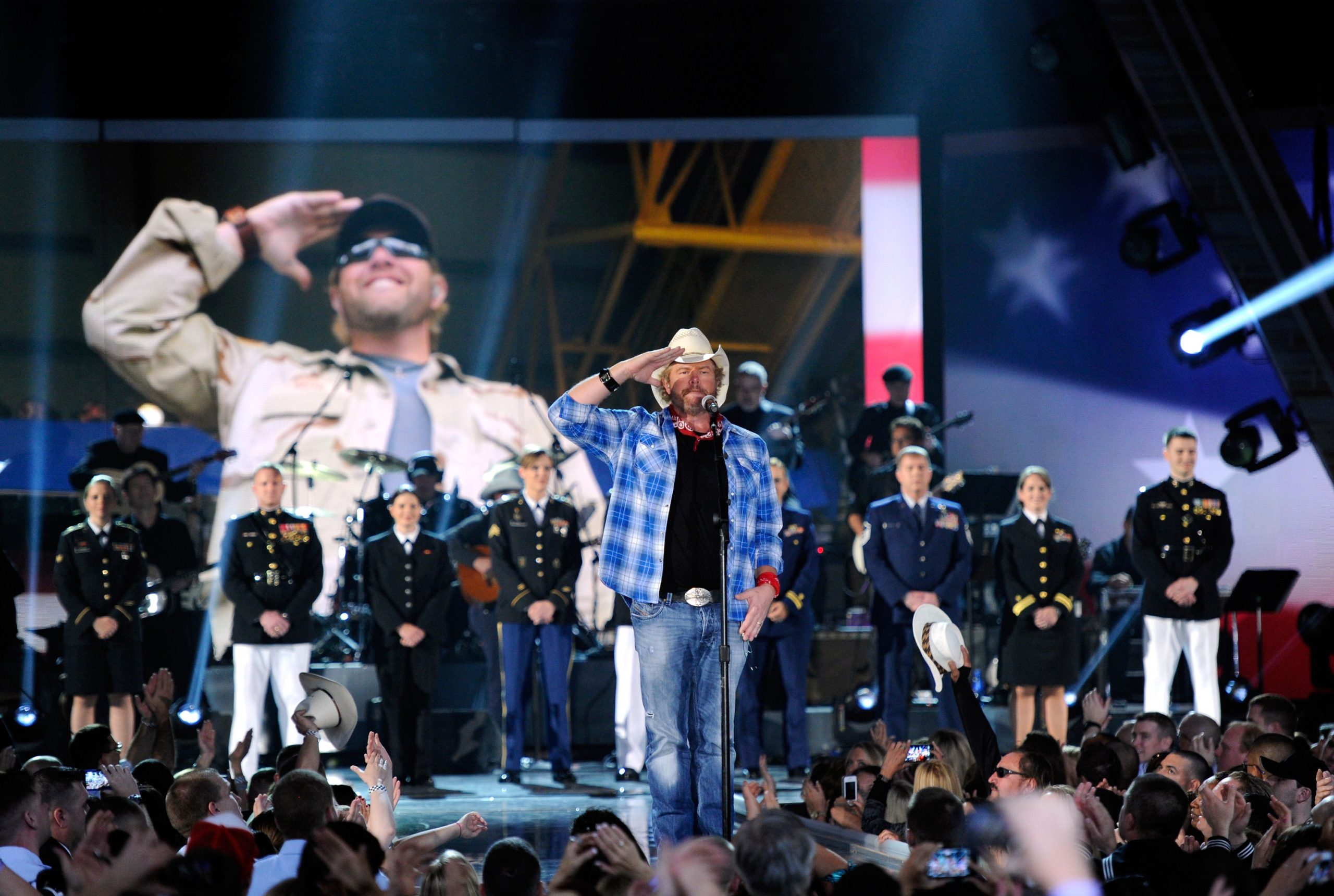 Keith has slowly been getting back to playing shows and has a "goal" of getting back on the road in the fall of 2023.
Toby Keith's Cancer Journey
Toby Keith was diagnosed with stomach cancer in the fall of 2021. The "Red Solo Cup" singer has not said much publicly about his cancer journey outside of limited interviews and announcing it on his social media last year.
Stomach cancer or gastric cancer occurs when cancer cells begin in the inner lining of the stomach, according to the Cleveland Clinic.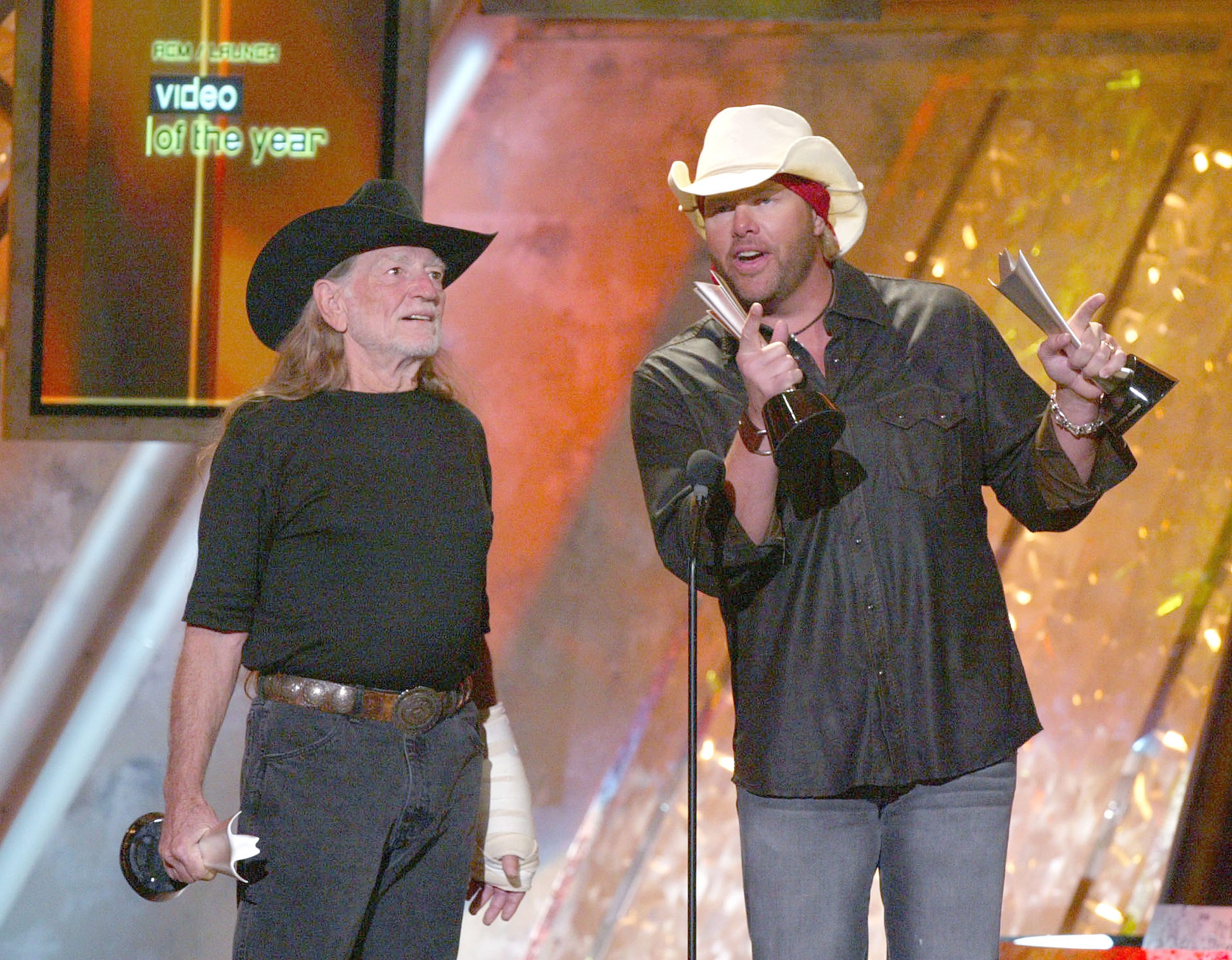 Keith told Country Music Television in an interview, "I need a little bit of time to just rest up and heal up."
"I'm thinking about getting back to fighting shape…It's pretty debilitating to have to go through all that, but as long as everything stays hunky-dory, then we'll look at something good in the future," he added.
The brave singer underwent six months of chemotherapy, radiation, and surgery. He had to cancel scheduled concerts following his diagnosis so he could focus on his recovery.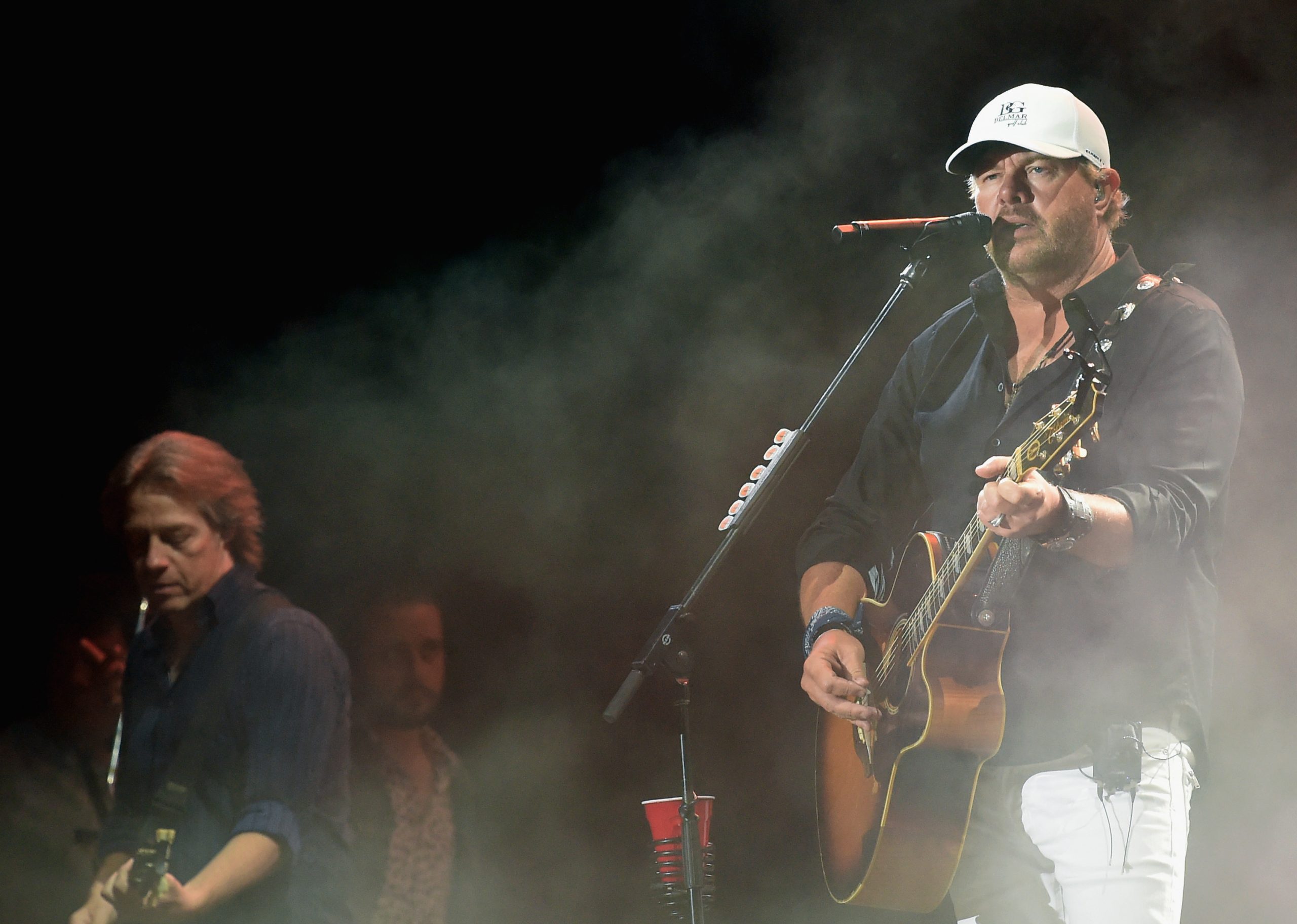 Stomach cancer is often treated depending on the cancer's location and if it has spread to other parts of your body. According to Mayo Clinic, typical treatment options include:
Surgery involves removing cancer cells from the lining of the stomach.
Chemotherapy uses medications designed to kill cancer cells.
Radiation uses high-energy X-rays or protons to kill cancer cells.
Immunotherapy involves using your body's immune system to kill cancer cells.
Targeted drug therapy involves targeting specific chemicals found within cancer cells.
Palliative care (management of symptoms)
WATCH: Living with gratitude.
His cancer battle is leaving him feeling positive with his final fast approaching. Staying positive and practicing gratitude are important parts of the journey for cancer patients.
This is something Dr. Zuri Murrell of Cedars-Sinai says helps a cancer patient's prognosis.
"A positive attitude is really important," Dr. Murrell said.
"My patients who thrive, even with stage 4 cancer, from the time that they, about a month after they're diagnosed, I kind of am pretty good at seeing who is going to be OK. Now doesn't that mean I'm good at saying that the cancer won't grow," Dr. Murrell added.
Positivity coupled with gratitude further contributes to the outlook of cancer patients.
Questions to Ask Your Doctor
If you or a loved one are faced with cancer and wondering how treatment may affect your life, here are some questions you may consider asking your doctor to help get the conversation started:
What are the potential side effects of my treatment?
How will treatment affect my ability to continue my usual activities?
Are there ways to manage side effects of the treatment?
When would I be able to get back to normal activities?
I'd like to find other ways to occupy my time while going through treatment. Are there resources that can help me find activities that make sense to me?
Learn more about SurvivorNet's rigorous medical review process.
---