Olivia Newton-John just celebrated her 71st birthday yesterday — a milestone that comes nearly three decades after the beloved "Grease" star was first diagnosed with breast cancer in 1992. When SurvivorNet spoke with Olivia Newton-John recently, she shared with us that she intends to live for many more years. "If you ask for the diagnosis and you have stage IV breast cancer that has metastasized to your bones, you could paint a pretty ugly picture," she told SurvivorNet. "But I'm painting a good one. I feel really good." She told us that she's made the decision not to let the tough survival statistics apply to her. But in a new interview with CBS, Newton-John admitted that, given the statistics, she has — and does — think about dying. "You have to think about it," she said. " I mean, it's a part of life."
RELATED: Olivia Newton-John Opens Up to SurvivorNet About Her Holistic Breast Cancer Treatment Regimen
Read More
Newton-John went on to tell CBS' Gayle King that "Of course, if you have a cancer diagnosis, your death is kind of there. Whereas most people, we don't have a clue when we're gonna die. And I could die tomorrow; a tree could fall on me. So, it's just that we have that knowledge that we could die."
Even with that knowledge, though, Newton-John said her decision to focus on surviving hasn't wavered. "I try not to think about [dying] too much," she said. "I try to meditate and be peaceful about it, and know that everyone I love is there, so there's something to look forward to."
RELATED: Love Conquers All: How Olivia Newton-John's Second Marriage Gives Her Strength On Her Cancer Journey
Olivia Newton-John spoke with CBS about her attitude toward cancer and death
Gratitude and Perspective After a Decades-Long Cancer Journey
Newton-John was first diagnosed with breast cancer in 1992, at which time she underwent chemotherapy and a surgery to remove one of her breasts, called a modified radical mastectomy. She was then cancer-free until 2013, when her cancer returned. That time, she received hormone treatment and her cancer entered remission again.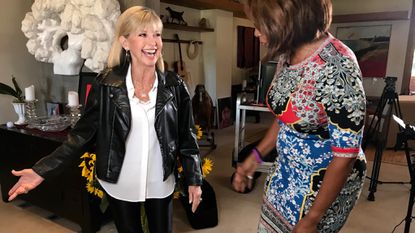 Then, in the spring of 2017, Newton-John's cancer returned a third time. This time it was stage IV, meaning it had spread beyond her breasts and begun metastasizing elsewhere in her body, including in her bones. A painful cancerous tumor in her sacrum—the bone at the bottom of her spine—ultimately caused the bone to break.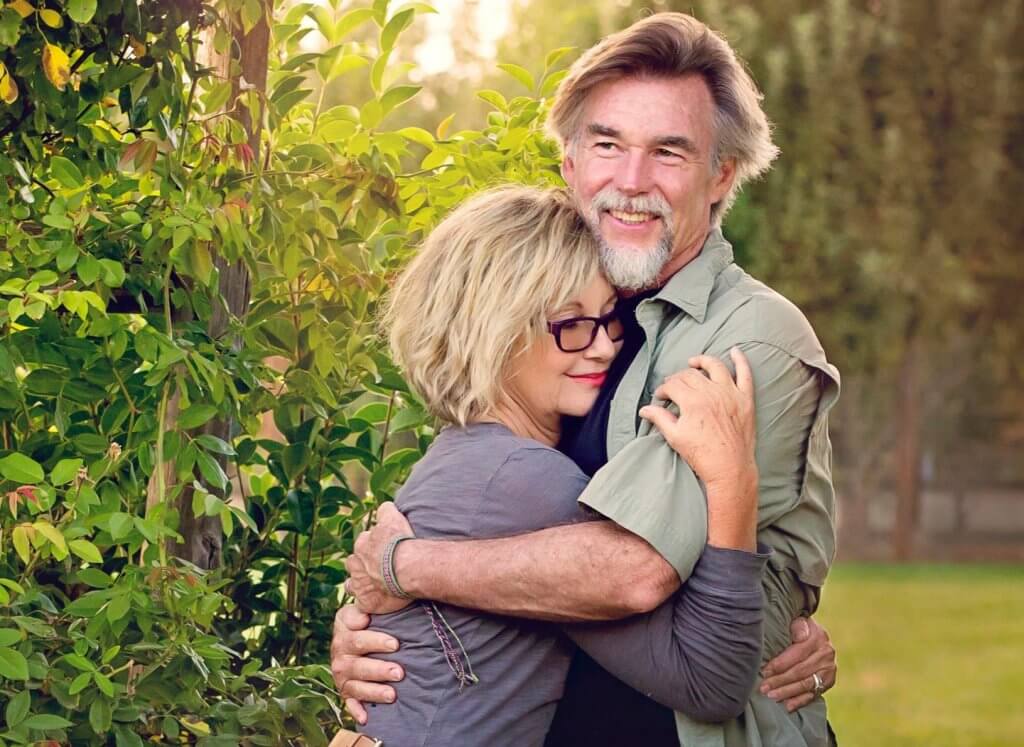 Newton-John has now been a breast cancer survivor for over a third of her life, and when SurvivorNet asked about how the journey has changed her perspective, she laughed for a minute and said, "I'm sure it has, but it's hard to know how because I've only had one form of me!" But then she added, "I've adjusted to living with cancer, which I am very lucky to say I'm able to do. I'm doing really well. I think that this journey has increased my gratitude, really, because when you've had cancer a few times, and you don't know the outcome, you're just grateful for the moments you're having, or the days you're having, or the hours you're having. I think it's also made me more accepting of anything. This too will pass. I will get to the other side, and I intend to live for a much longer time."
RELATED: Living in Gratitude Makes a Difference During Cancer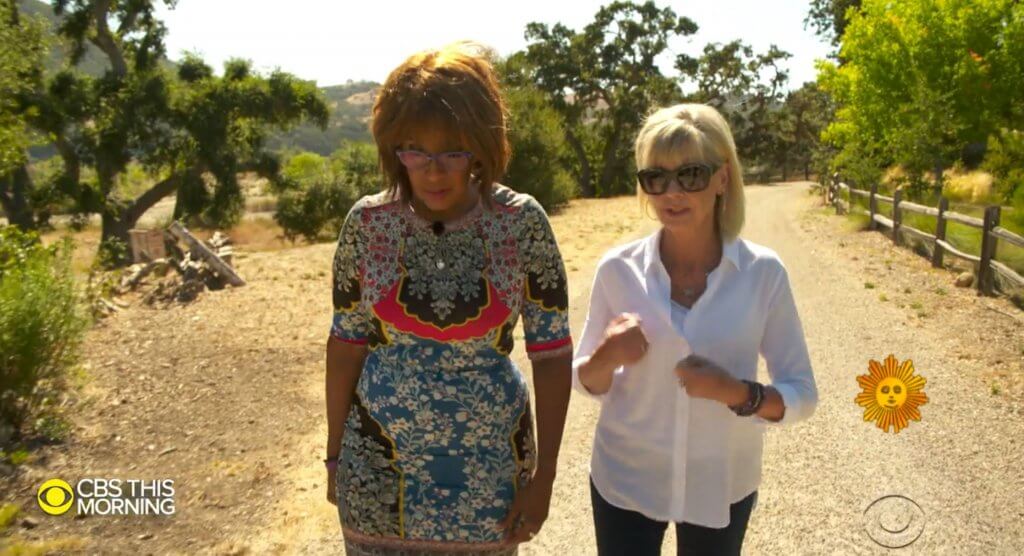 Cannabis and Conventional Care: Newton-John's Integrative Approach to Breast Cancer Treatment
Since her third diagnosis, when Newton-John learned that ther breast cancer had metastasized to her bones, she told SurvivorNet that she's found a treatment regimen that seems to be working well for her. It involves a mixture of conventional cancer treatment and complementary herbal medicine. The star shared that her husband of 11 years, John Easterling, the founder and chairman of Amazon Herb Company, makes her tinctures (liquid extracts) from the cannabis that he grows, and that she's also been taking natural supplements, including turkey tail (an antioxidant-rich mushroom extract), Graviola supplements (derived from a plant believed to have medicinal properties), vitamin B17, and high doses of vitamin C, which she says she's been getting through an Amazonian fruit called camu camu.
Experts tell SurvivorNet that while alternative therapies can be helpful during cancer, they should never stand in the place of doctor-recommended treatment. Instead, these supplements should be taken in combination with conventional cancer treatment — and only after a doctor agrees it's a good idea.
RELATED: The Difference Between Integrative Medicine and "Alternative Medicine"
Importantly, Newton-John shared that she's been doing exactly that — pairing these natural herbs and supplements with her conventional breast cancer treatment in a complementary approach called "integrative medicine." Right now, the star said she's receiving hormone therapy for her breast cancer, and in the past, she's undergone radiation, surgery, and chemotherapy.
"I believe in the holistic approach of using everything you can that you're comfortable with," Newton-John told SurvivorNet. "So I do that."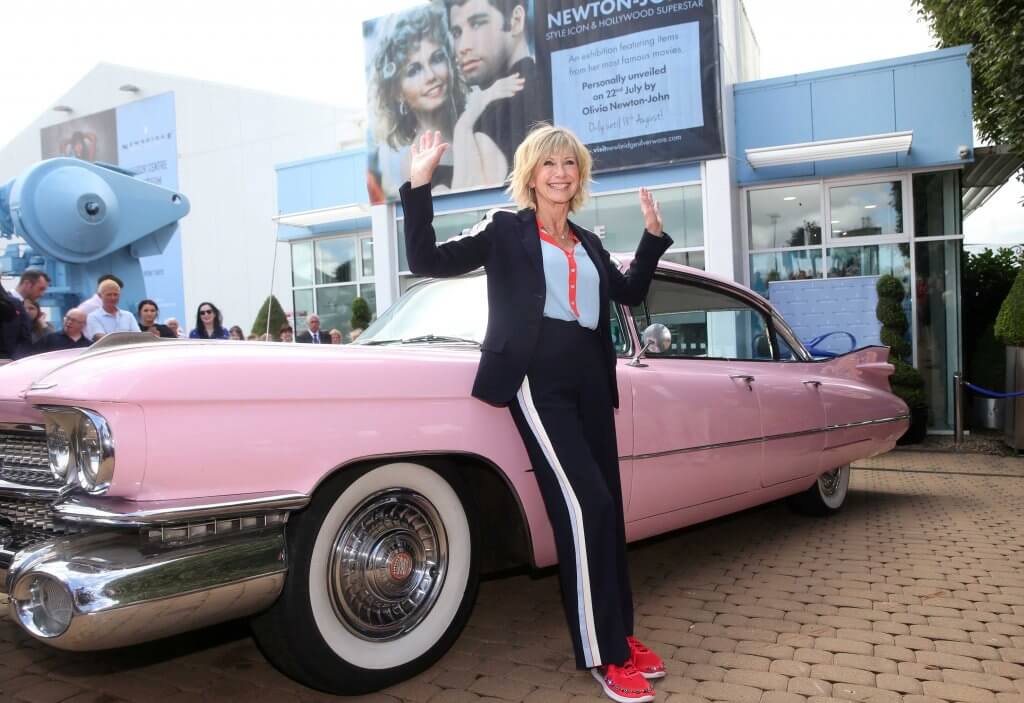 Learn more about SurvivorNet's rigorous medical review process.
---