Adeline and Dave Hall, 52, had always pictured getting married, but when they found out Adeline's breast cancer had spread, the couple moved the wedding up to be sure they could spend their time left together as man and wife.
"I had imagined our wedding one day, but not under these circumstances," Dave told the BBC. "When Adeline found out her cancer had returned we both thought not being married would make things difficult in case things went horribly wrong."
Read More
Adeline and Dave have been together for 26 years and have two children. In 2015, Adeline was diagnosed with breast cancer, but after undergoing treatment, thought she was clear.
Then, doctors found tumors in her lungs, legs and spine. When Adeline found out her cancer was back and had spread throughout her body, she proposed to her beloved Dave. "She said we should make some plans and proposed to me four weeks ago, and I couldn't disagree with that." Dave said.
Information about stage four breast cancer
Because Adeline's breast cancer spread to her lungs, legs and spine, doctors have likely diagnosed her with stage four breast cancer.
Stage four breast cancer means that your cancer has now spread to distant areas of the body. It is no longer regionalized to the breast. And while there is no cure for metastatic breast cancer, doctors have a lot of options to treat this stage of advanced disease. These include hormone therapy, chemotherapy and targeted drugs. Sometimes surgery and/or radiation is considered.
Dr. Elizabeth Comen, Medical Oncologist at Memorial Sloan Kettering Cancer Center, on stage four breast cancer
With advanced disease, the goal of treatment is to keep you as stable as possible, slow the tumor growth and improve your quality of life.
The Hall wedding celebration
The pair got married in a quick four weeks, on "Wear it Pink Day" to raise awareness of breast cancer. They asked their guests to wear pink in honor of the day and Adeline's condition.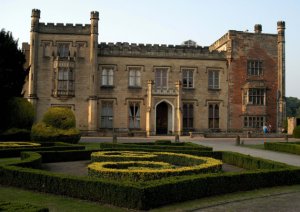 Adeline recently had spinal surgery to remove a tumor, so she was wheelchair bound for a lot of the ceremony at Elvaston Castle. "It was a beautiful day and everyone managed not to cry, in fact it was a joyous occasion," said Amanda Coffey, a friend of the couple's. "The wheelchair was decorated with flowers and fairy lights and Adeline looked wonderful."
Dave said he'd tried to marry Adeline once before, but it hadn't quite worked out, "I had proposed 15 years ago, but it was so bad and not very romantic so she turned me down."
Learn more about SurvivorNet's rigorous medical review process.