Power of Art Therapy
New evidence from Roswell Park Cancer Center shows that those battling cancer who are exposed to art experience less anxiety and feel more hope afterwards.
Actor Val Kilmer embraced art therapy during his throat cancer journey, which has become a passion of his.
Studies prove that those battling cancer who are able to remain positive typically see better results from treatment; creative outlets can play a huge role in this.
When actor
Val Kilmer
was diagnosed with
throat cancer
, he took a break from Hollywood and decided to explore more creative outlets such as painting. Turns out,
art therapy
is a powerful tool in reducing stress and anxiety for those battling cancer, and new data proves it.
According to Roswell Park Cancer Center, a recent art exhibition that was featured in their hospital provided some important data that may help those battling cancer and their emotional well-being. Researchers grouped patients into two separate groups of those who viewed the exhibition and those who didn't, and found that those who were exposed to art claimed to have more hope and less anxiety following the exhibition.
Read More
Related: Actor and Throat Cancer Survivor, Val Kilmer, Is Sharing His Art With The World To Give Fans "Comfort"
Taking this evidence into consideration,
art therapy is a resource that more patients
may consider in order to prioritize their emotional well-being, which is a critical step in a cancer journey. This was the case for 
Top Gun 
star Val Kilmer, who
started painting
and drawing during his battle with
throat cancer
.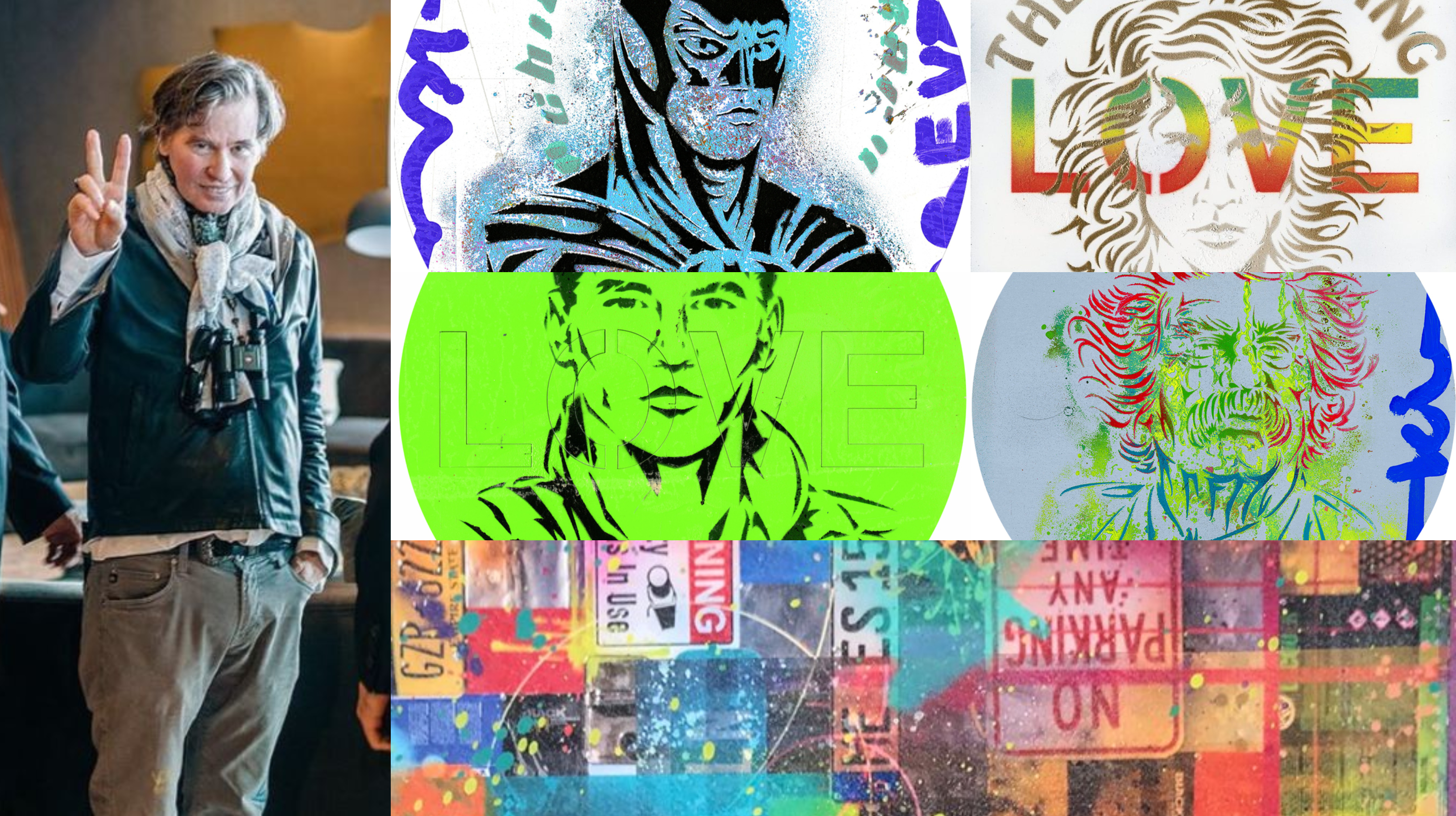 Cancer Warriors Turning to Art
Kilmer isn't the only cancer warrior who has turned to art during dark moments in a cancer battle. In addition to easing anxiety, creative outlets can also serve as a way for people to share everything they're feeling in order to cope. This was the case for three-time cancer survivor Marianne Cuozzo.
Cuozzo was first diagnosed with Hodgkin Lymphoma in 1994 at age 28 and experienced a reoccurrence in 1997. Then, in 2014, she was diagnosed with breast cancer and underwent a double mastectomy for treatment. While battling cancer for nearly a decade, Cuozzo told SurvivorNet that she was able to cope during treatment by embracing her creative side and express her emotions through her art when she felt overwhelmed.
Related: Pierce Brosnan Reveals How Art Helped Him Cope During First Wife's Ovarian Cancer: "Now the pain sometimes comes through in color"
"I'd go in the studio, and I had these huge pieces of charcoal," Cuozzo previously told SurvivorNet. "And I would do these really angry charcoal drawings, and I'd roll them up and stuff them under the couch. No one was meant to see them because it was just for me and, my cathartic getting out my anger…My artwork is very reflective of my cancer journey."
Three time cancer survivor, Marianna Cuozzo, talks to SurvivorNet about how art helps her express herself
Do What You Love
While battling cancer, it can be difficult to focus on anything except the treatment you're going through. However, studies prove that patients who are able to stay positive during treatment typically see better results. Doing activities that bring you joy play a huge part in lifting spirits and improving attitude and mindset. For those battling cancer, doing activities you love can sometimes bring some much-needed positivity into your day. Whether it's a picnic with friends, hike in the great outdoors, or sitting down with a paint brush and canvas, it's so important to find those special pockets of joy.
Related: Stay Positive, It Matters
"We know from good studies that emotional health is associated with survival, meaning better quality of life is associated with better outcomes," Dr. Dana Chase, a gynecologic oncologist at Arizona Oncology, told SurvivorNet in a previous interview. "So working on your emotional health, your physical well-being, your social environment [and] your emotional well-being are important and can impact your survival. If that's related to what activities you do that bring you joy, then you should try to do more of those activities."
Dr. Dana Chase encourages those facing cancer to find moments of joy during treatment
Learn more about SurvivorNet's rigorous medical review process.