For the first time since losing his wife, Beth Chapman, Duane "Dog the Bounty Hunter" Chapman is smiling again. Beth was only 51 when she died of stage IV lung cancer on June 26, and in the months since, Dog has been grieving heavily.
Now, in a touching Instagram story, Dog and Beth's youngest daughter, Bonnie Chapman, 20,  who recently opened up about her dad's grief in an interview with SurvivorNet, shared a photo of Dog grinning and added a caption that read, "First time I've seen him smile [since] everything happened. Makes me happy to know he's getting through this."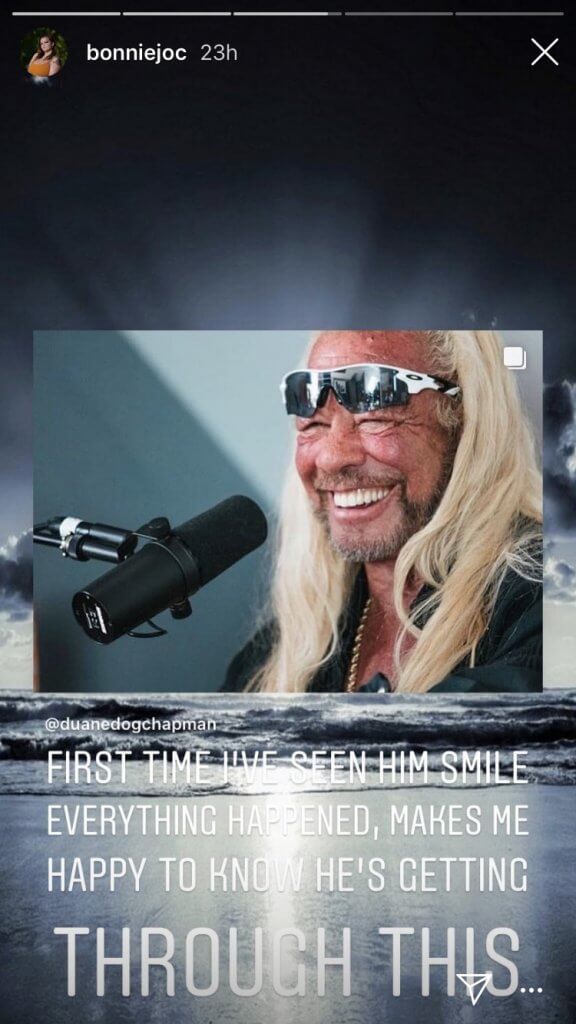 Read More
The photograph was taken during the recording for a recent episode of
Dax Shepard's podcast "Armchair Expert,"
on which Dog was a guest. The two-hour conversation jumped around, focusing on everything from how Dog got his start in bounty hunting to how he dealt with the more difficult aspects of living his life in the public eye and trying to stay tough in the face of something so deeply devastating. At times, Dog seemed to be really enjoying his banter with the upbeat Dax Shepard — and he seemed, as Bonnie pointed out, truly happy for the first time in a while.
Members of the SurvivorNet community often tell us that recovering after losing a loved one to cancer isn't a one-and-done process; it takes time to adjust to a new normal, and while things can never fully return to the way they were before, they do get easier little-by-little.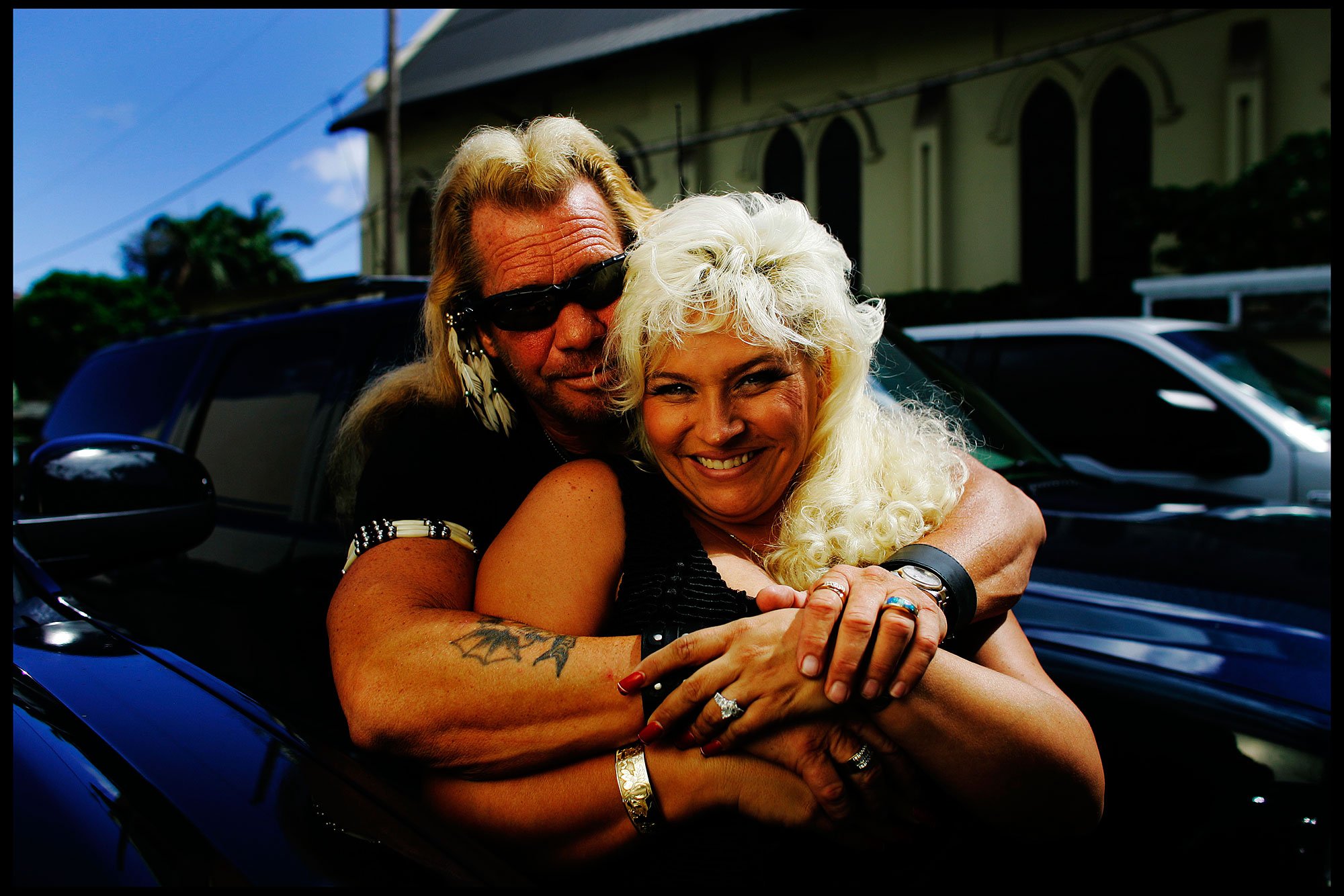 Doug Wendt, who lost his wife of 25 years to ovarian cancer, told  SurvivorNet that the idea of so-called "moving on" isn't realistic — or necessarily desired.
"I don't even think I want to move on," Doug said in an interview with SurvivorNet. "But I do want to move forward, and that's an important distinction. I encourage anyone who goes through this journey as a caregiver who then has to face loss to think very carefully about how to move forward."
RELATED: "I Don't Want to Move On; I Do Want To Move Forward": Doug Wendt On Being A Caregiver and Tragically Losing His Wife to Ovarian Cancer
Dog Chapman's experience moving forward isn't going to be the same as Doug Wendt's experience–or anyone else's for that matter. Recovery is a highly personal process, and everyone goes through it in their own way. Coping mechanisms are different for everyone.
Dog Chapman's Coping Mechanisms — Joy, Purpose, and Family
Dog may be tough on the outside; his fugitive-hunting career, his appearance, and the way he speaks all contribute to an overall "tough-guy" persona that the public associated with Dog. But in a recent interview with SurvivorNet, Bonnie said that in private, her dad was more of a "teddy bear."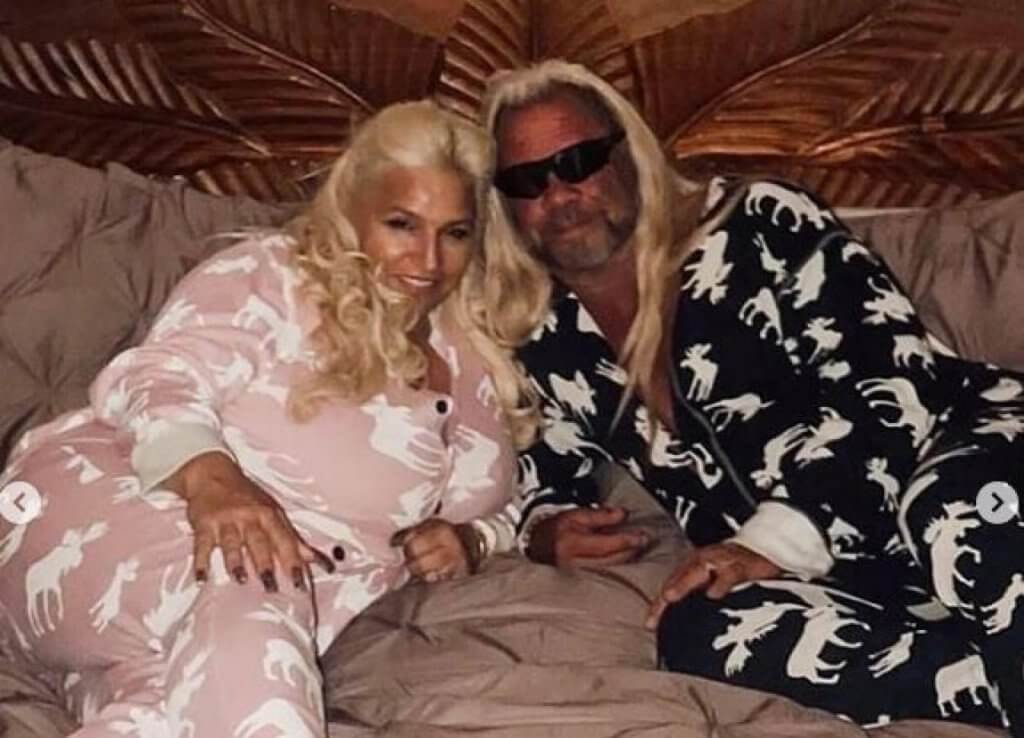 "My father loves people so much and he is such an empathetic soul," Bonnie said. "And for him right now, the thing that's been getting him through everything is surrounding himself with the people who really love him. And it's really nice to see him take comfort in other people."
RELATED: "She Was Standing There Naked in The Bathroom and Goes, 'Look at Me'" — Bonnie Chapman Opens Up to SurvivorNet About the Raw and Painful Details of Losing Her Mother, Beth Chapman, to Lung Cancer
Another thing that has been helping Dog, Bonnie said, was spending more quality time with his family.  "We've started to go fishing together more often as a family," Bonnie shared. "Making those new memories really help. And to see him start yelling or cheering about how he's caught a fish or about how he's got one on the line… it really seems to be helping him get his mind off of things. He has been incredibly strong… but like everyone, we have our good days and our bad days. And when the bad days come, we're all there for him… because he is an incredibly strong man and we all love him so much."
Dog also said that pouring himself into his work — bounty hunting and promoting his new series, "Dog's Most Wanted" on WGN America has been played a tremendous role in helping him get through the toughest days, too.
Learn more about SurvivorNet's rigorous medical review process.
---