Bonnie Chapman likes to remember her mom lying in front of the fireplace in their family's Colorado home. She pictures her without her wig on, hugging Bonnie's fluffy gray cat, Plum, or peacefully watching through the window as deer pass through their property.
"As larger than life as my mother was, she loved her moments of quiet," Bonnie shared with SurvivorNet in a remarkably candid phone interview following the death of her mother, Beth Chapman, to stage IV lung cancer. "I just hope that she's getting that quiet right now."
Read More
At 20 years old, Bonnie Chapman, the youngest daughter of Beth Chapman and her famous bounty hunter husband, Duane "Dog" Chapman, has been through more than most college-aged girls. As one of the youngest in a family that has been the focus of reality TV for over a decade, Bonnie has lived her life in the public eye since age 4. Family drama never been a private matter for Bonnie and her siblings, and neither have family tragedies—including when Bonnie's older sister, Barbara Chapman, died in a car accident in 2006.
Now, Bonnie has lost her mother to cancer. Beth Chapman, who Bonnie said was "very much the head of the family," was only 51 when she died, and the family members she left behind—Dog, his 12 other children, and their many spouses and stepsiblings—are struggling to cope with her absence.
RELATED: Beth Chapman, Beloved Mother, Reality Star, and Wife of Duane 'Dog' Chapman is Dead at 51
"No, Look at Me"—Bonnie Shares The Final Moments that Dog Hasn't Been Able to Shake
When cancer takes someone's life, the final moments are rarely as peaceful as the euphemisms that stand in their place. When the end did come for Beth Chapman, Dog tweeted "today, she hiked the stairway to heaven." But the way Beth died, Bonnie shared with SurvivorNet, was raw and painful, and the memory of her final moments of full consiousness have been weighing on Dog in the months since.
"My dad goes over and over and over what happened, because he can't get it out of his head," Bonnie said. "She quite literally choked on her cancer. My mom was naked in the bathroom and told my dad to look at her. And he goes, 'I am looking at you.' And she goes, 'No, look at me.' And then she was standing there and she started gasping, and my sister came into the room and they called 911 immediately. And that was the last moment that we really saw her completely conscious."
Beth would say several more "last words" to her family from the hospital in the next few days, but as Bonnie shared, that was the last time she was fully awake—and the painful memory has since weighed on Dog, who recently shared with the media that he hasn't been able to bring himself to return to Hawaii (where this occurred) since Beth died.
RELATED: "Hawaii Is Off-Limits To My Heart At The Moment!" Dog Chapman Hasn't Been Able to Return to Hawaii Since Beth Died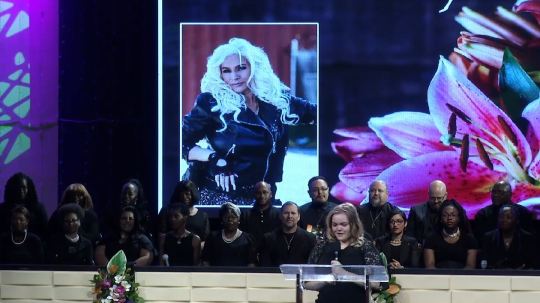 Grieving in the Public Eye
Recovering from the loss of a parent is a deeply personal challenge—one which many prefer to grapple with privately. But for a family as public as the Chapmans, privacy isn't an option. From the moment Beth was first diagnosed with stage II throat cancer in 2017 until the moment she died on June 26, 2019, after the cancer spread to her lungs, "Beth Chapman's cancer" has been a public spectacle—one that has brought the Chapmans as many prayers and messages of strength and support from strangers as it has unwelcome rumors, unfair accusations, and relentless media attention.
"Everything we do right now is being publicized," Bonnie said. "And it's hard sometimes, because we're trying to keep it together. Right now is the most fragile time of our lives."
New Territory for Reality TV: Airing the Most Intimate Moments of a Painful Cancer Journey
As the September 4 premiere of the family's new reality TV series, "Dog's Most Wanted," draws closer, the publicity surrounding the Chapman family has mounted—strengthened, no doubt, by the fact that the series will chronicle the details of Beth's illness with a level of intimacy that will strike many viewers as groundbreaking for reality TV. Even the rawest and most emotional unscripted television series haven't done what "Dog's Most Wanted" is about to do—that is, show the world what it's really like to watch someone you love die of cancer.
"It's very vulnerable," Bonnie said about what it's like to know her mom's cancer journey will be out in the open for everyone to watch. "It's unlike anything you could really experience. It's having the whole world have eyes on you in an intimate way and to have the whole world know exactly what you're going through."
RELATED: In "Dog's Most Wanted," The Chapmans Share Their Hardest Moments With the World — Including Beth Chapman Losing Her Hair During Cancer Treatment
"Dog's Most Wanted," is a spinoff from the Chapman family's previous reality series, "Dog the Bounty Hunter," which ran from 2004 (when Bonnie was only 5) until 2012. Both shows focus on Dog's adventures hunting down the country's most-wanted criminals. But in the new series, the Chapman family is not only fighting for justice; they're also fighting, as Dog shares in the trailer, the "fight of their lives": the fight for Beth's life.
Bonnie said she hasn't seen all of the episodes of the new series yet, but the footage she has seen has been difficult to watch.
"It's really hard I'm not gonna lie," she admitted. "To see new moments of [my mom] that I haven't seen… it brings back a flood of emotion. It makes me feel like she's still here, but then I'm brought back to reality, realizing it's something that happened in the past, not right now."
The series will chronicle some of the hardest moments in Beth Chapman's cancer journey, including her hair loss and her diminishing physical strength. Despite becoming gradually weaker physically, though, Bonnie said that her mother's mental and emotional strength never wavered, even in her moments of debilitating pain.

"Cancer Doesn't Pick Who You Are By Your Strength"—A Message About Holding Onto Hope
"She wanted to be strong, to keep up that motivation to continue dealing with life," Bonnie said about her mother's resilience, pausing before adding that, when Beth did ultimately die of cancer, Bonnie worried that her devoted fans would lose hope.
RELATED: "She Made People's Lives Straight Through Tough Love"– Celebrating Beth Chapman Who Has Just Passed Away From Cancer
"When she passed, I was very worried that people were going to feel hopeless," Bonnie said. "Because I had received so many messages saying, 'if anyone could get through it, it would be her.' But you know… cancer doesn't pick who you are by your strength or by anything. Sometimes people get through it, sometimes people don't."
RELATED: "How Can Someone So Needed in a Family Be Taken Away?" Beth Chapman's Stepdaughter Lyssa Struggles To Understand Why Cancer Took Her Mom
SurvivorNet shared with Bonnie that, after publishing a story about her mother's cancer journey,  we heard from members of our community who found inspiration Beth's strength. We told her about one woman who wrote, "I watch a video every day to remind me what a wonder lady Beth is."
"That's exactly what she wanted," Bonnie said, her smile almost audible through the phone. "She wanted everyone to know that she was fighting and that they could fight right alongside her."
"Quality Over Quantity": Beth's Decision to Stop Chemotherapy in Her Final Months
In 2017, after Beth Chapman was first diagnosed with throat cancer, she received effective treatment, and her cancer entered remission. But the remission didn't last, and when her cancer returned a year later, it had metastasized to her lungs.
"A lot of places have been reporting that she passed away to her throat cancer, but it was actually stage IV lung cancer in the end," Bonnie clarified before going on to explain how her mother ultimately decided to forego chemotherapy.
"She did try one round of chemo," Bonnie said. "And it did not go well for her. She had very severe symptoms."
The chemotherapy left Beth essentially unable to get out of bed, her daughter shared. "She had complained about every single joint in her body starting to ache… about her not being able to get up by herself to use the bathroom. It was hell to her."
RELATED: Dealing With the Side Effects of Chemotherapy
Beth's experience with chemotherapy ultimately led her to a decision, which she shared publicly in a speech she made at the Source Church in Bradenton, Florida on Mother's Day. "Chemotherapy is not my bag, people. Sorry, that's not for me."
Bonnie confirmed that the side effects of Beth's one round of chemotherapy led to her mother's decision. "She completely despised it," Bonnie said. "She despised who she was after that one session. And she had tried [the chemo] because so many people had been telling her, 'please, at least try.' And she didn't want to disappoint people by not trying it at all, but at the end of the day, she did not want to lose her hair, her teeth…. She didn't want to feel like she was falling apart. She wanted to remain as much "Beth" as possible. Even though when she did pass, she had lost the majority of her hair, she was really happy to still have her smile and still look like Beth."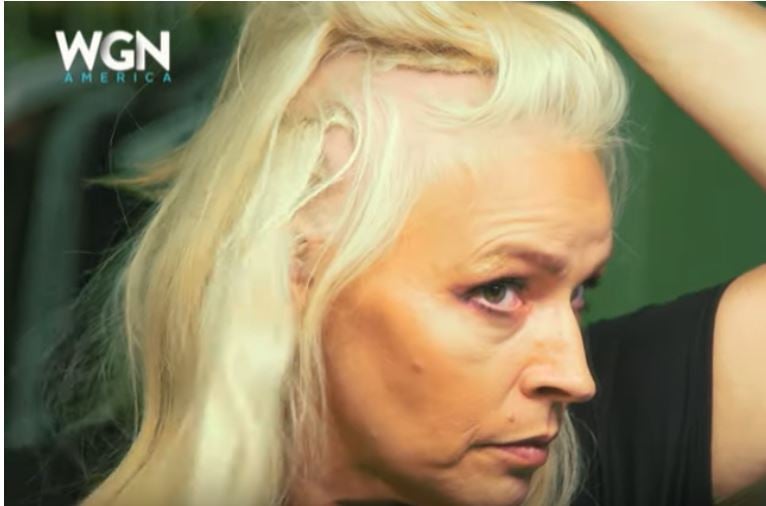 RELATED: "I'm a Warrior Woman!" Beth Chapman Reveals How God Gives Her Strength During Cancer Battle
The choice to stop cancer treatment at the end of life is an incredibly difficult decision—not only for the one making the choice, but also for their family members, many of whom often wish their loved one would continue to try everything possible to live.
In the Chapman family, while the decision was indeed a tremendous challenge, Bonnie said that none of Beth's children tried to convince her otherwise; they supported their mother's choice, in part because they saw how much the chemotherapy was affecting her, and in part because they knew that Beth—a famously stubborn woman—would not change her mind.
"My mother was very headstrong," Bonnie said. "If you told her to do something, she probably wouldn't do it. And for all of her family… we just wanted her to do what was best for her. Because it was her journey and I believe that none of us really could have changed her mind on it either, even if we had tried."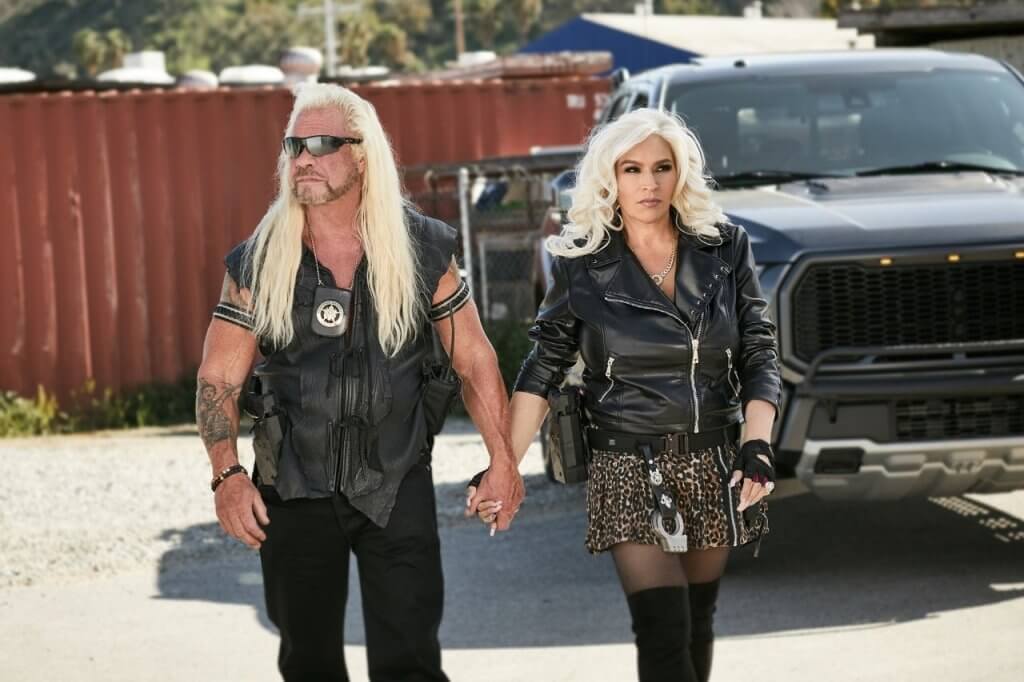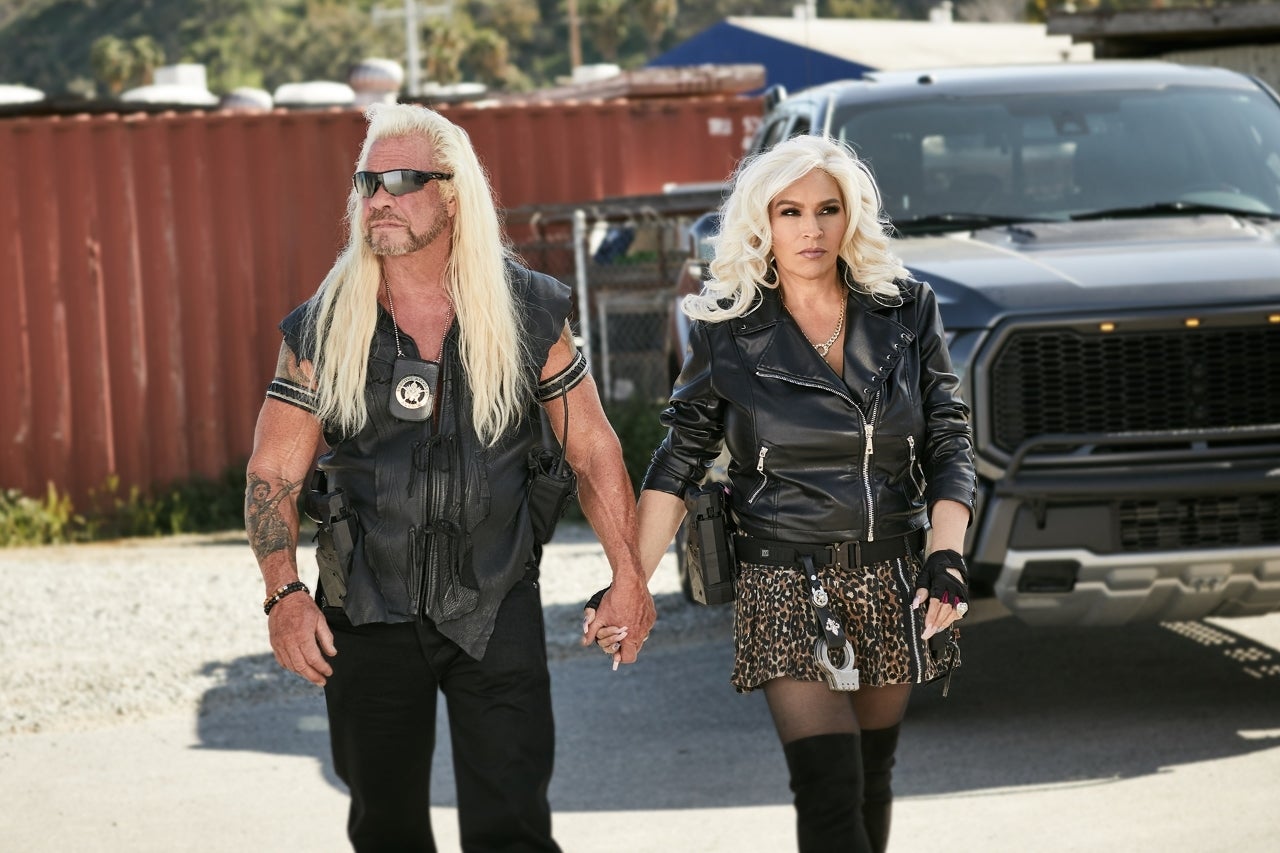 Beth died about a month after publicly announcing that chemo "wasn't her bag," in her Mother's Day speech, but according to Bonnie, the decision to stop chemo made all the difference in her mother's last few weeks of life.
"She did not want to lose her quality of life," Bonnie said. "She wanted quality over quantity."
"He's Really a Big Teddy Bear"—Bonnie Opens Up About Dog's Devotion and Grief
"Dog" Chapman, 66, has made a name for himself as a criminal-hunting "tough guy." He's commonly seen in studded leather jackets, dark sunglasses, and a hardened grimace. His voice is deep, and his messages to criminals are foreboding.
But Bonnie was quick to say this image of her "tough guy" dad that people see on TV isn't who he was around Beth. "My dad that you see on the show is… he is always like the very tough guy, but in reality, my father is a teddy bear. He is such an empathetic soul."
As Beth's cancer worsened, Bonnie watched Dog's unwavering love for Beth intensify. "My dad had a love for her that was constantly growing stronger and stronger," Bonnie shared. "And it really showed her like, 'he is really here for me. He is going to take care of me until my very last days.' It was really nice to see her take comfort in that my dad was always gonna be there."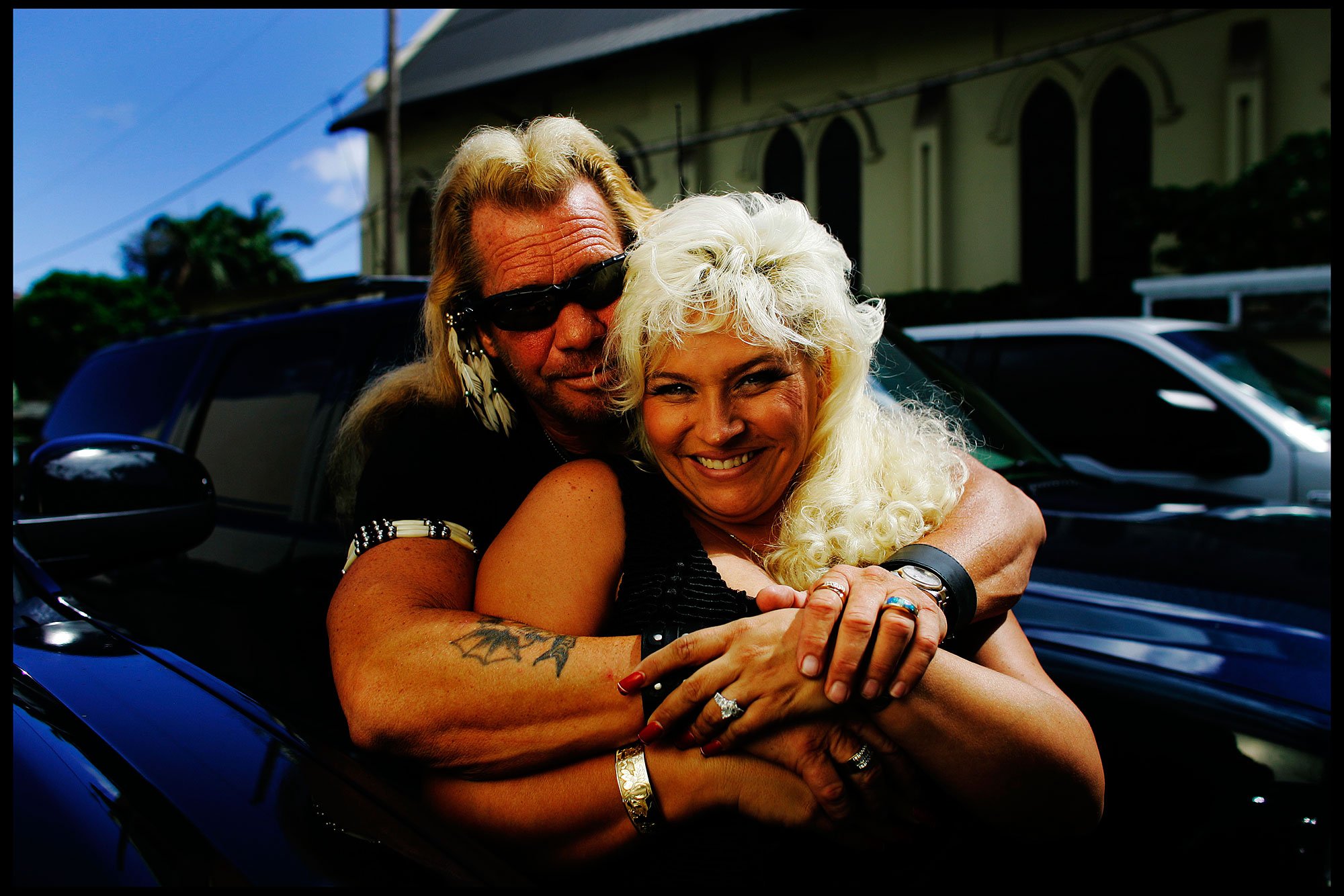 In Beth's final weeks, Bonnie said, Dog was constantly kissing Beth and telling her how beautiful she was and how much he loved her.
"Even as her hair started to diminish, he would tell her that she looked like an Egyptian goddess," Bonnie said. "He just loved her so much, and I'm really proud of him for sticking with her until the very last moments. That's what she needed. She needed someone who loved her as much as my dad did. You know, I think that she truly feels that love now."
Learning to Cook—And So Much More—For Beth
One of the most difficult side effects of the chemotherapy treatment that Beth received—and ultimately stopped—was that it made it difficult for her to eat.
"She talked about this metallic taste in her mouth when she would eat certain foods," Bonnie shared. "And she was really trying her hardest to eat, and when my dad would try to make her food, if it didn't taste right, he would do it again and again and again until he got it right."
Bonnie said she found it particularly admirable to watch Dog making this effort, since cooking was never his forte.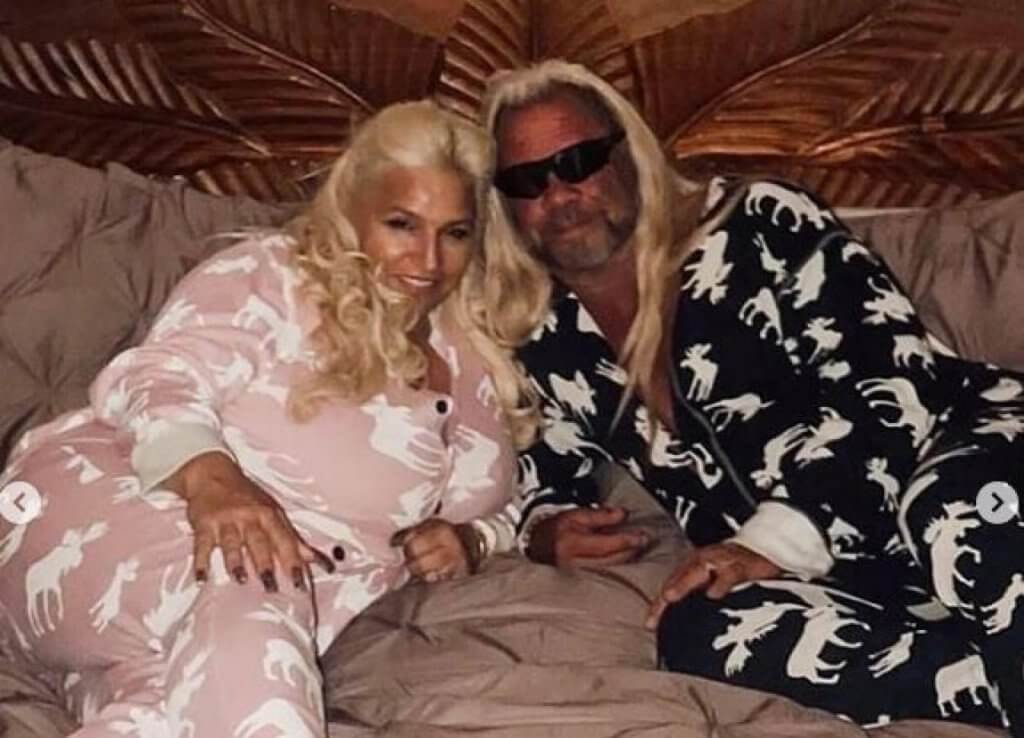 "My dad does not cook," Bonnie said with a laugh. "I don't trust my dad with the oven, the stove… not even a microwave really." Even so, she said, Dog took it upon himself to try—for Beth.
"When it was wrong, he would be like, 'OK, I'll go back and do it again—I'll make it exactly how you like it and I'll make it so that you're able to eat it.'"
"She's Still the Same Person on the Inside"—Bonnie's Advice on Coping With a Loved One's Physical Changes During Cancer
As eating became increasingly difficult for Beth, she began to lose weight rapidly. Bonnie admitted that it was hard to watch her mother's physical appearance change so drastically so quickly.
"The hardest thing for me as my mother was going through all of this was seeing the drastic weight loss," Bonnie said. "So many things change [during cancer], and I just wanna remind people that as many things change, your parent—or the person who's going through this—is still the same person inside. Although it may look like they're weakening on the outside, they're still that warrior on the inside. They're still fighting."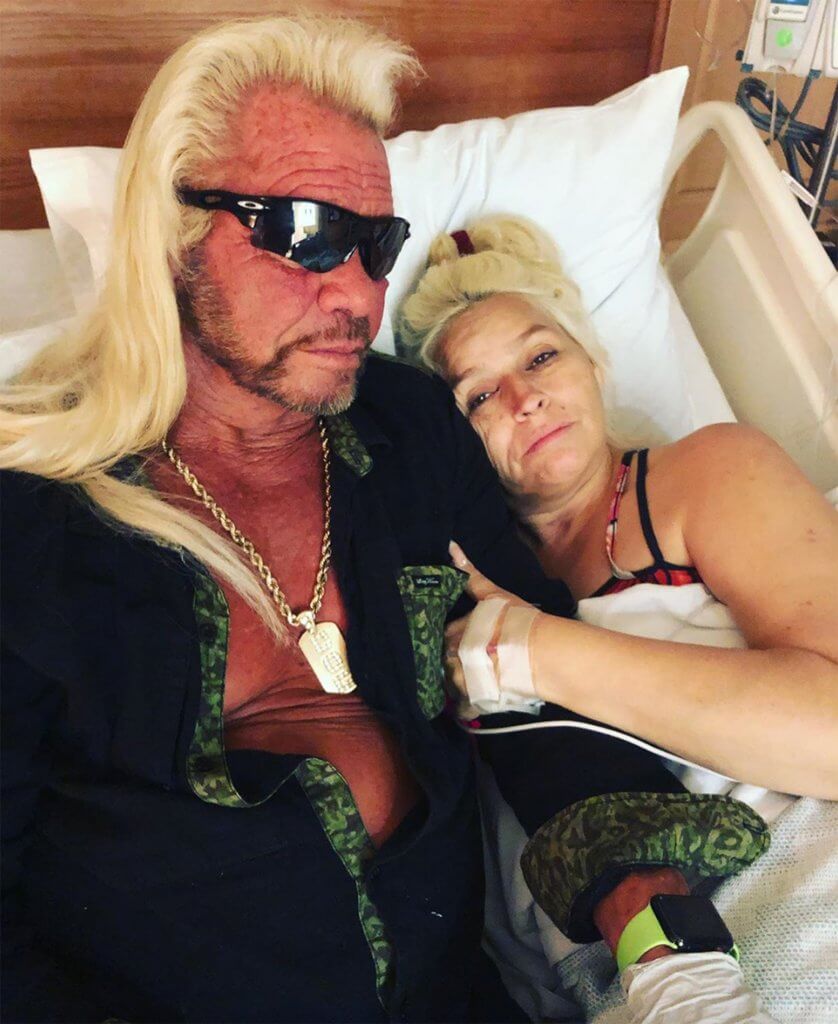 Filling Beth's Shoes: Bonnie Steps Up to Dismiss Internet Trolls, Correct Rumors
Rumors and misinformation about Beth's death continued to plague the Chapmans in the weeks that followed her death. Someone posted online, for instance, that Bonnie was not actually Dog and Beth's daughter. And just this past week, after Dog was spotted with a woman, rumors began to circulate that he had "moved on," and was already dating again. Bonnie was quick to dismiss both rumors—emphasizing that the woman with her dad was actually a business partner, and the two of them were having dinner with eight other people while Dog was in Los Angeles promoting "Dog's Most Wanted."
Each time that Bonnie has encountered these harmful rumors, she's taken to social media to correct the record. In this sense, she said, she sees herself as filling her mother's shoes.
"It's very hard because I didn't pay attention to the news a lot before my mother passed," she said. "And I kind of realized that she was the one who was always on top of it, so I feel like I needed to take that role and always be on top of it and to dismiss rumors and clarify things."
The rumors have been coupled with a wave of internet trolls posing as members of the Chapman family to ask for money or advance their own self-interest. Some have claimed to possess photographs of Beth on her deathbed, Bonnie said, and are trying to sell them for a profit. Bonnie said she thinks these ploys are "just despicable."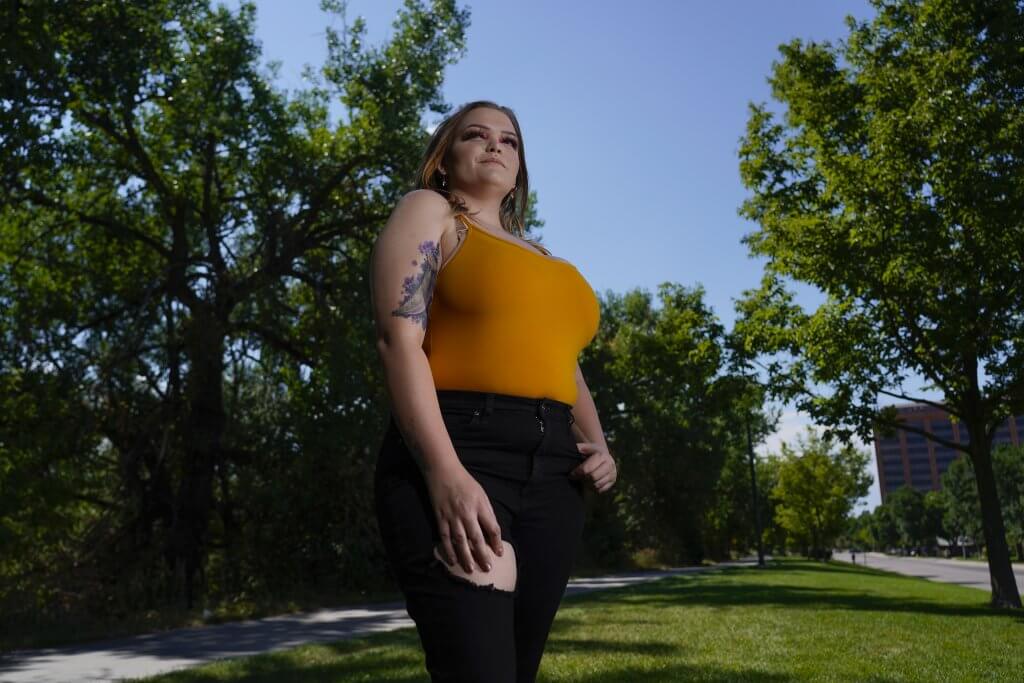 RELATED: Fake Social Media Profiles, Hurtful Rumors, Now Burglary — Why Are People Preying on Beth Chapman's Family in Their Grief?
"A lot of people are making GoFundMe accounts asking for money," she shared, explaining that some of them will create the accounts under Dog or Beth's name. "But we would never ask for money right now. Everything we have is because of our fans, and we're very appreciative of that. We would not ask for anything else from them; we only ask for support and understanding."
RELATED: "Dog" Chapman is The Latest Victim of the Disturbing "Fake Cancer" Trend — Chapman Impostors Take Advantage of Sympathy To Swindle Beth's Fans
The Chapmans have also been robbed in the wake of Beth's death, and have received solicitations from psychics claiming to have heard messages from Beth.
"I encourage people not to give these people any attention, because my mother would not approve of it," Bonnie said assertively. "And I really think if my mother had something to say, she would say it to my family. And she has. She's come to my dad in dreams and she's come to us."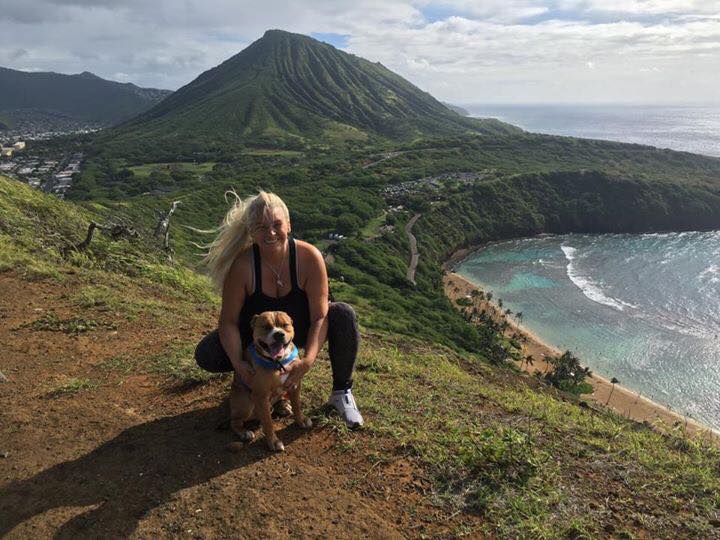 RELATED: Beth Chapman's Daughter Cecily Shares Snap of Amazing Sunset: Is it Beth Looking Down From Heaven?
When asked what she would say if she could speak directly to the trolls out there trying to profit off of her family's grief, Bonnie said, "My family has been through enough in the past few months and we are trying to grieve. I don't care if you like us or hate us, just remember that we are human beings and we deserve a time to pause and take care of ourselves and our family as we heal."
RELATED: Bonnie Chapman Condemns Cruel Trolls Mocking Her Sexuality, Mom's Cancer Death
More Powerful Than Any Troll: Words of Strength and Support
In spite of the rumors and scammers, though, Bonnie ultimately said that the public nature of her family's tragedy has been a source of comfort, as thousands of fans have sent her supportive messages, sharing their own experiences with cancer, or simply telling her to stay strong. Not one of these messages has gone unnoticed, she said. "The tremendous support has really helped every single member of my family, especially my father. He has been able to kind of cope through everybody else's experiences. And I can say the same for me, my sisters, and my brother. It's really nice to meet other people who try to help us through our pain even as they might be going through their own. I'm so thankful for every single person who has reached out via email, via twitter, via Instagram… via every platform that you can think of. Every message has helped."
Recovering from loss is a gradual process; Bonnie Chapman knows it will take time for her family to adjust to their new normal. For now, she said, making new memories together—such as family fishing trips out in Colorado—has brought some moments of welcome distraction from the grief.
"To see [my dad] yelling or cheering about how he's caught a fish or about how he's got one on the line… it really seems to be helping him get his mind off of things. I'm glad that my family can come together. But like everyone, we have our good days and our bad days."
And as others' shared experiences continue to help Bonnie and the rest of the Chapmans make it through these bad days, Bonnie hopes her own family's story will have the same reciprocal effect.
"It's comforting to know that there are people out there who know what you're going through," she said, adding that she hopes her story—and the raw, candid, and at times, painful, footage that will be included in the new show—will help others who have lost a loved one to cancer, too.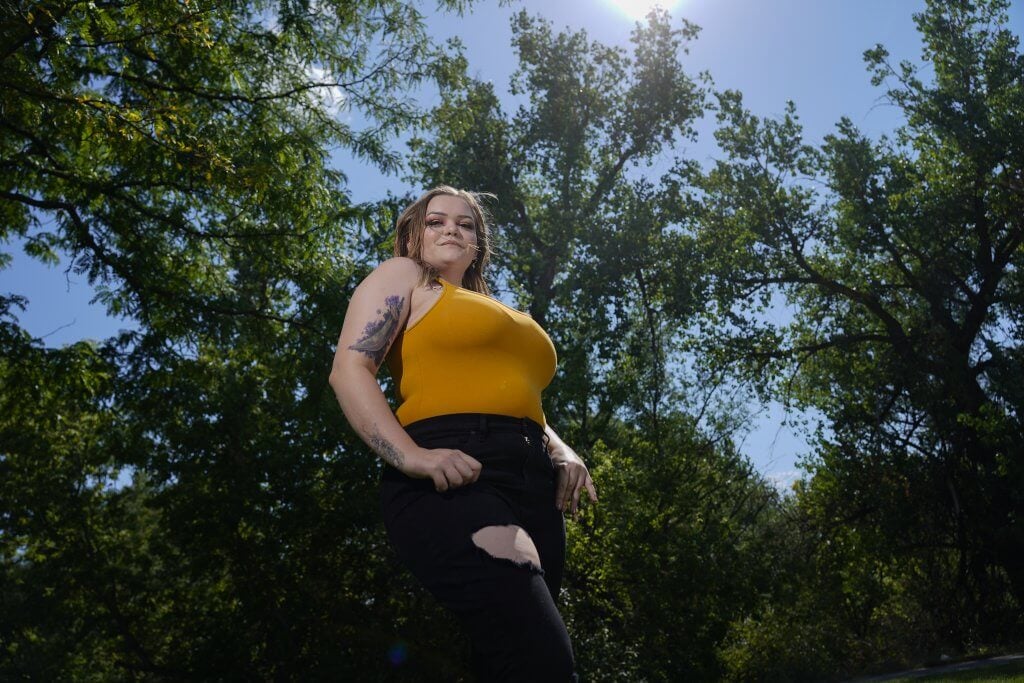 This article has been updated: A previous version of this article quoted Bonnie Chapman saying that Duane "Dog" Chapman was being investigated for murder after the death of his wife, Beth Chapman, to lung cancer. SurvivorNet has since learned that the official investigation was a standard coroner's investigation, and the speculations of foul play were only rumors. 
Learn more about SurvivorNet's rigorous medical review process.
---