During a difficult cancer journey—especially one that is terminal—milestones become incredibly important. Weddings, birthdays, anniversaries, graduations: everyone has unique "bucket-list" priorities, and for some people, the determined resolve to experience that milestone can be as lifesaving as any potent drug or treatment.
For Beth Chapman, beloved bounty hunter and wife of Duane "Dog the Bounty Hunter" Chapman, that milestone has been living to see the premiere of her new reality T.V. series on WGN America, "Dog's Most Wanted."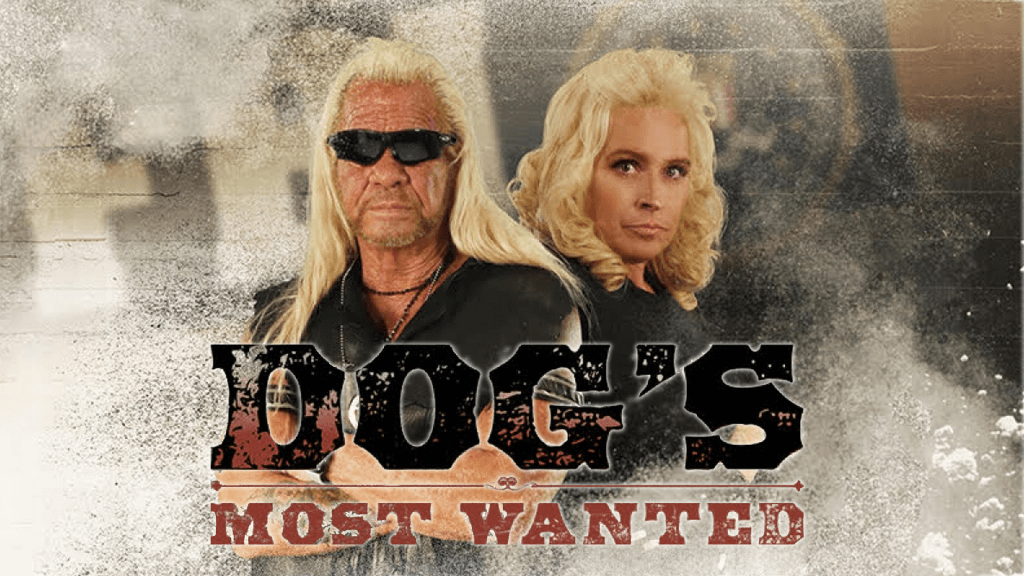 Read More
But on Saturday, Chapman, who has been wrestling with a throat cancer diagnosis since 2017, was put into a coma by doctors after a choking incident. Now, while her family members—including her husband, Dog—ask fans to send their prayers, an important question remains unanswered: is it possible Beth Chapman could still be able to see her new show air?
A medically induced coma is a controlled state of unconsciousness which is used by doctors to help alleviate the effects of trauma and prevent damage to the brain.
There is now a heightened sensitivity around Beth's condition and her television program. With Chapman in a coma, "Dog's Most Wanted"'s network, WGN America, still has not announced an official date for the show's premiere. They did, however, release a trailer earlier this month in which it is clear that Chapman's cancer journey will be a big part of the show.
"My wife, the love of my life is fighting for her life," Dog announces in the trailer. Chapman is seen lying in a hospital bed, and Dog leans over to give her a kiss. The new series will chronicle Dog's bounty-hunting adventures as he tracks down America's most wanted fugitives. But the show's production, which began early this year, coincided with Chapman's advancing cancer, questions about her condition permeated conversations surrounding the show—possibly more so than the bounty-hunting focus of the show itself.
Getting to Milestones
Oncologists tell SurvivorNet that in many cases of advanced cancer they work together with patients to tailor treatment around important moments which might be coming up in the patient's life.
"We have little victories [with] some of the new medications or some of the new treatments," Dr. Joseph Friedberg, Charles Reid Edwards Professor of Surgery and head of the Division of Thoracic Surgery at the University of Maryland School of Medicine told SurvivorNet. "Getting somebody to a graduation or getting somebody to the birth of their first grandchild—these little victories are the sort of things that keep you going, and the stories that you get to hear.  I am forever impressed by the courage of the cancer patients and their families for facing this."
Worried that Chapman won't be able to experience the milestone that means so much to her—that is, seeing the premiere—fans have called on WGN America, urging the network to air the show sooner rather than later for Beth's sake, or at least announce a premiere date.
This follow's Chapman's messages on social media in mid-May, during which she lamented that the show wouldn't air in 2019.
Apparently not this year ???? https://t.co/1QmTdd0IDD

— Beth Chapman (@MrsdogC) May 10, 2019
"Apparently not this year," she wrote with a sad face in response to a tweet about the show's premiere, suggesting that it would not air until 2020, which was confirmed when WGN America updated the show's official Twitter profile to say "Coming to WGN America in 2020."
Later, Chapman responded to another Tweet that expressed frustration for the delay, saying "I know me too I was hoping to at least see it air."
I know me to I was hoping to at least see it air ???? https://t.co/EyoY0dikfF

— Beth Chapman (@MrsdogC) May 10, 2019
Fans responded immediately, encouraging Chapman with their messages of support, while urging her to keep a positive attitude.
"Don't think like that," wrote one fan. "Of course you will see it air for years to come."
Don't think like that Mrs Beth Chapman. Of course you will see it air. For years to come,♥️♥️♥️????????????

— Tina (@tinameehling1) May 16, 2019
Some fans took a more direct approach, calling on WGN America to prioritize the premiere for the sake of Chapman's being able to see it.
"C'mon @wgnamerica you need to air Dog's Most Wanted this year we all have been waiting for it and so is @MrsdogC!" Tweeted one fan. "Time is not something you can take lightly! #BringItOn #DogWGNA"
"Oh heck no! Been waiting til May for this ! C'mon let's get it on NOW! Beth you will see it!" Tweeted another.
It's unclear whether Chapman's medical status will affect the premiere date or urge WGN America to speed up the production process. But either which way, the network has acknowledged Chapman's condition, and is sending support her way.
"We've come to know Beth as a strong, powerful fighter and we have hope that she will recover soon to rejoin her beloved family," read a tweet from the official WGN America handle.
#WGNAmerica and @DogWgna are sending our thoughts and prayers to @MrsdogC. We've come to know Beth as a strong, powerful fighter and we have hope that she will recover soon to rejoin her beloved family. https://t.co/1XHgtAqGmC

— WGN America (@wgnamerica) June 23, 2019
As of now, Chapman remains in a coma at the Queens Medical Center in Hawaii, and her fans are sending prayers while nervously awaiting updates from the Chapman family. Chapman's daughter, Bonnie Chapman, has flown to Hawaii to be with her mother, and shared with followers in her most recent Instagram post that Chapman is receiving good medical care.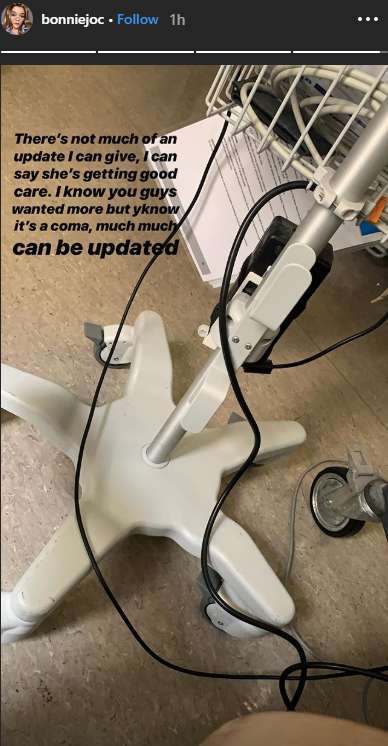 Learn more about SurvivorNet's rigorous medical review process.