Speaking Out on Mammograms
Actress Sharon Stone, 62, shared a picture from a hospital bed as she got a recent mammogram.
Mammograms can be life-saving by detecting breast cancer early; pre-menopausal women should get mammograms every year, doctors say.
Ask questions about breast density when going in for your mammogram, and consider genetic testing if you have a history of breast cancer in your family.
From her hospital bed, superstar Sharon Stone, 62, shared a picture as she was getting ready to get screened for
breast cancer
. She posted it as a way to urge other women to get themselves checked out. Over 2,000 followers commented on Stone's post, with messages of support, and also, acknowledgment of the importance of screening for breast cancer.
Related: 30% of Women Say They Have Delayed Mammograms Due to COVID-19, 45% Tell SurvivorNet They're Now More Nervous About Going to the Doctor
Read More
Other well-known women like
Chelsea Handler
weighed in on Stone's post saying that she got her own screening just last week. But it's all of us – not just the rich and famous – who should be getting our mammograms; Stone encouraged this, too. She wrote: "
Getting my mammogram
. Have you gotten yours ladies?…"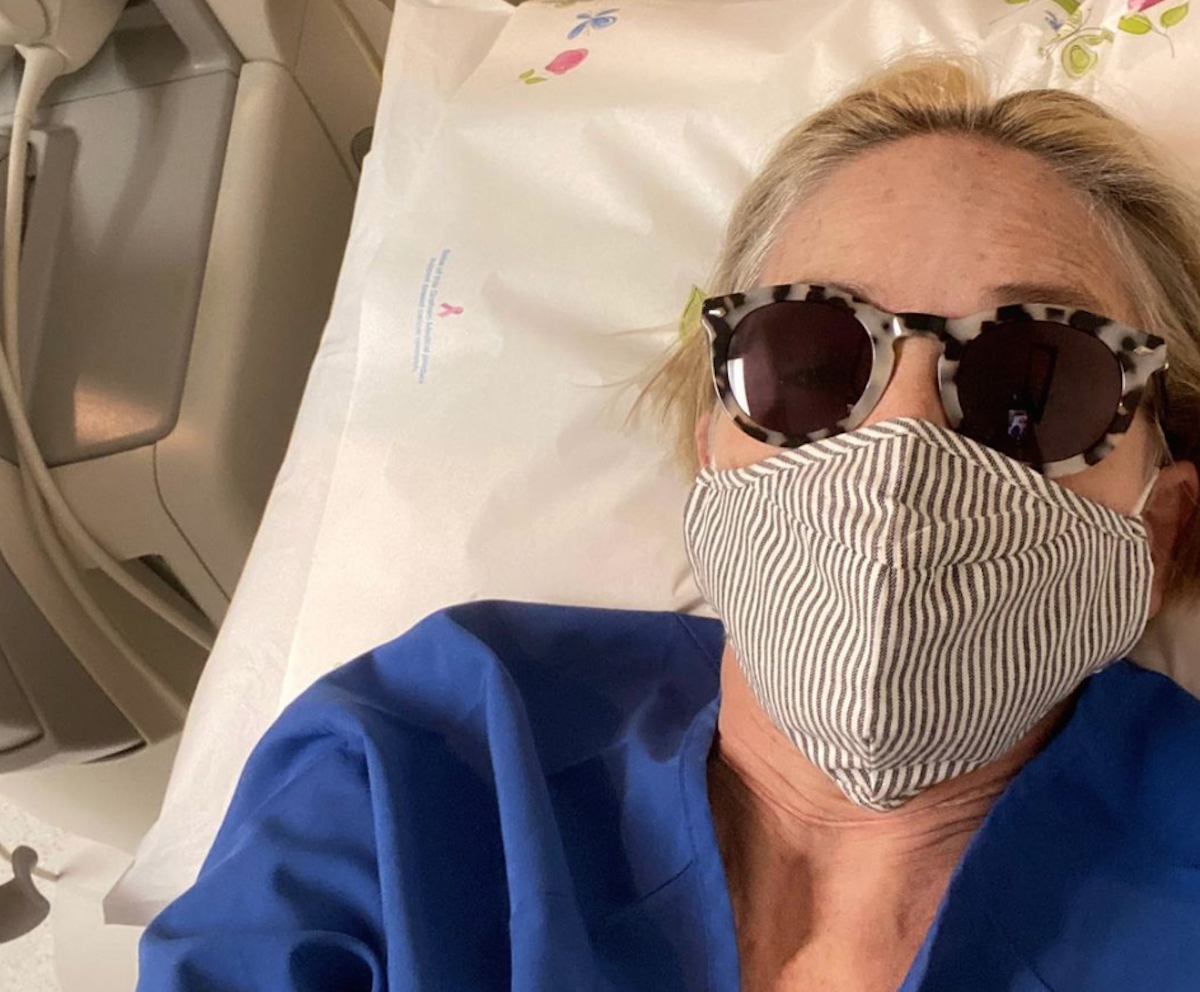 Mammograms Explained
Mammograms are used to detect breast cancer. Mammograms are low-dose x-rays, says the American Cancer Society (ACS), and these x-rays look for cancer in breast tissue.
A radiologist will review the mammogram, and look for breast changes such as little white spots called calcifications, and any abnormal masses in the breast that may indicate cancer. After a mammogram, your doctor may call you to go over your results. This shouldn't be cause for alarm, though, as it's fairly common, and doesn't necessarily mean you have breast cancer.
Related: 3D Mammography Detects 34% More Breast Cancers Than Traditional Mammography
Less than 1 in 10 women called back after their mammogram for further tests are shown to have cancer. Typically, additional testing is done solely to more closely look at any areas of concern. Getting called back is most common after a first mammogram because there are no previous mammograms with which to compare it.
Ask About Breast Density
When you go in for your mammogram, don't be afraid to ask the doctor questions. For instance, if you have dense breasts, that can make it harder to detect cancer. You can't determine breast density by feeling them – the density is determined by a mammogram reading, which will show if you have dense breast tissue.
Related: Millions of Women With Dense Breasts — A New Congressional Law — What You Need to Know
Author and breast cancer survivor Laura Morton tells SurvivorNet she asked her radiologist "to tell me if I had dense breasts because I didn't know." It's important to ask questions and be a staunch advocate for your health.
When You're Getting a Mammogram, Ask About Dense Breasts
When Should You Get a Mammogram?
On the topic of timing, Dr. Connie Lehman of Massachusetts General Hospital tells SurvivorNet, "If you haven't gone through menopause yet, I think it's very important that you have a mammogram every year."
Related: The Mammogram Debate: Should Women Start Breast Cancer Screening at 30?
Dr. Lehman tells us that cancers grow more rapidly in patients who are younger, so "having that annual mammogram can be lifesaving." After menopause, you can reduce your mammogram frequency to every two years, she says. Mammograms can be life-saving, and Dr. Lehman emphasizes the need for regular, annual screenings.
Related: New Guidelines Say Many Women Under 50 Can Skip Mammograms. That May Not Be The Best Advice
"What I'm most concerned about," says Dr. Lehman, "[are] women who haven't been in for a mammogram for two, three, or four years, those women that have never had a mammogram. If you are between 50 and 74 and you have not had a mammogram in the last two years, you are overdue."
When Should I Get a Mammogram?
How Much Do They Cut Your Breast Cancer Risk?
According to the CDC, 65.3% of women aged 40 and over in the U.S. have had a mammogram in the past two years. And getting a mammogram helps to detect breast cancer early. An early detection of cancers typically means more treatment options, and possibly, a better prognosis; catching cancer early – and treating it sooner than later – can slow its spread. (This is especially true of aggressive cancers, like pancreatic cancer.)
Related: Detecting Pancreatic Cancer Early Is Crucial
With the exception of skin cancer, breast cancer is the most common cancer found in American women, according to the ACS. The average risk of a woman in the U.S. developing breast cancer is 13%, or a 1 in 8 chance of getting breast cancer.
If there is a history of breast cancer in your family, you may want to begin your mammogram screenings even earlier than age 30. You can also opt for genetic testing to look for the gene mutations that can lead to breat cancer, such as BRCA1 and BRCA2.
Genetic Testing For Breast Cancer
Learn more about SurvivorNet's rigorous medical review process.