Abby Lee Miller's Journey
Dance Moms' Abby Lee Miller, 55, talks to SurvivorNet about her upcoming third spinal surgery and goals she wants to accomplish through physical therapy.
Miller was diagnosed with Burkitt Lymphoma in April 2018, and suffered complications from a first spinal surgery; she has since been confined to an electric wheelchair.
Miller tells SurvivorNet that she will go through a third surgery after a recent second procedure fractured two vertebrae.
Dance Moms' 
Abby Lee Miller
, 55, goes in for her third spinal surgery on Monday; she is the fighter we all hope to be able to be, if needed! Despite the many challenges she's faced over the last two years, from jail to
cancer
to Internet trolls to being
wheelchair-bound
, her determination to heal is endless. Miller talks to 
SurvivorNet
about her ongoing fight.
"I never spent the night in the hospital until I was 52 years old," Miller tells SurvivorNet. "And then this has been nonstop for two, three years."
Read More
Related: Cancer Survivor Abby Lee Miller Shouldn't Be Shamed for Posting Photos of Recent Spinal Surgery; Sharing Can Be Therapeutic for Many
"Transferring into cars, getting out of cars, being able to walk from my bed to the bathroom and back again; little things that to anybody else seem so ordinary. For me it's so difficult."
Miller was diagnosed with Burkitt Lymphoma in April 2018, and after suffering complications from her first spinal surgery, she's been bound to an electric wheelchair. She attends regular physical therapy sessions to build her strength back up, but recently faced yet another obstacle as a result of a second spinal surgery she had in October. The procedure caused the fracture of two vertebrae, and she'll be undergoing a third spinal surgery on Monday, November 23rd, to rectify it.
View this post on Instagram
Handling Hate From Internet Trolls
While social media can be a great outlet to share your cancer journey and connect with others, there is a dark side. Miller became famous world-wide as the tough-talking coach on Dance Moms, which often painted her as a villain in the eyes of viewers (though, many people also love her dearly). As a result, Miller has had to deal with her fair share of cruel comments.
"I'm in a wheelchair because I was mean to children; I had cancer because that was the children getting back at me; Of course that's why I'm here," Miller says with sarcasm. "You know all these haters and trolls that you get on social media, those kids are young or they're just ignorant to the fact of what really went on."
Related: Dance Mom's Abby Lee Miller Embraces 'Eye of the Tiger' Mentality, Back at Physical Therapy After 2nd Surgery: 'I Have to Grin and Bare It!'
Miller admits she sometimes reacts to internet trolls' comments, but as a dancer, she knows that scrutiny naturally comes to those who are in the public eye. No matter how many times someone pushes you down, you've got to get up with even more passion than before.
"If you're going to be in the public eye and put yourself and your craft out there, whether you're a singer, dancer, actress, or artist, it's like putting your heart on a platter and somebody is going to take a fork and stab it, and they're going to stab it over and over," Miller says. "That's a fact. That is what happens. So you have to be so passionate and care so much about your art that it doesn't matter. It doesn't matter what 50 people say because another 950 love it. So that's kind of where I stand and I've taught my students that, and I follow that same lead."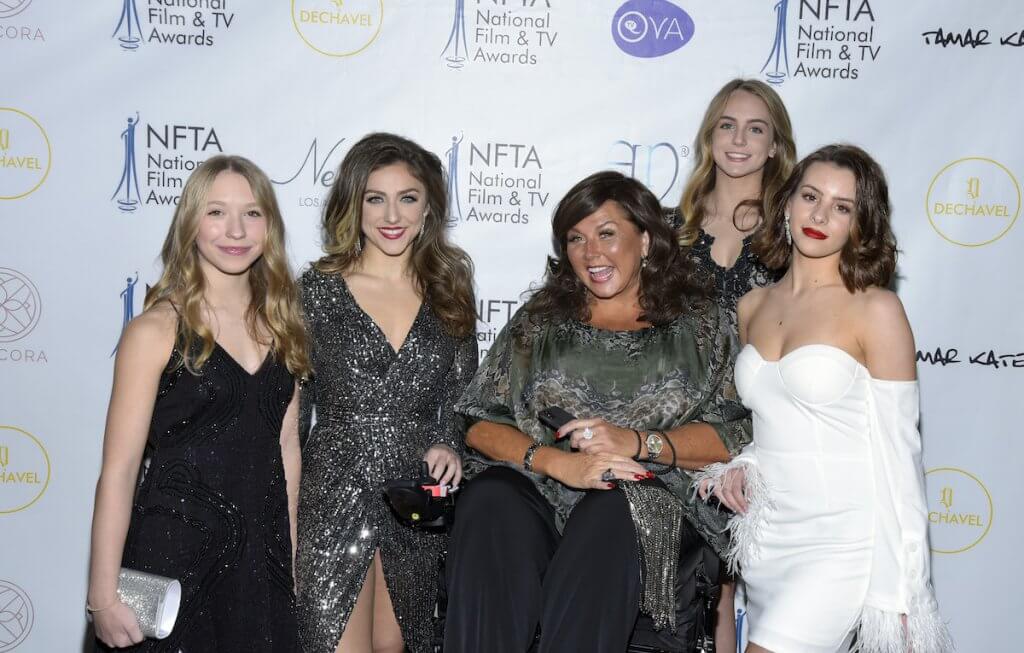 The Physical Therapy Fight
Whether it's taking a dip in the pool or DIY boxing with water bottles, Miller has been sharing the remarkable progress she's made in physical therapy with all of us for years. As a dance coach all her life, she knows how important moving your body is when it comes to building strength and working on balance — even if it's as simple as playing badminton.
"You do these kind of silly [activities] and you think, how does this help me with therapy?," Miller says. "But it's about a reaction and it's about reaching and moving your arm quickly while you're standing to balance, and not reach to hit a badminton birdie and fall over and smack down on your face. So I was standing and I was hitting these and I'm really smacking them hard. And that's something that I've never done… it's silly, it's fun. It's an exercise. It works on balance."
Related: Cancer Warrior Abby Lee Miller Hits Major Milestone In Physical Therapy After Two Years Of Hard Work
Miller uses social media as an outlet to share her emotions during tough times and to celebrate achievements. For many cancer survivors, sharing their journey can be a helpful tool, making them feel less alone. Miller is used to winning and being in the public eye, so when she has a breakthrough she wants to share it with the world. "Sometimes I want to show what I've done in therapy," Miller says. "I want to show it's a huge milestone, like me going up a step [and] stepping down a step."
What may seem like a simple moment to us, is a big moment for someone working in physical therapy day-in and day-out. She went on, "When I graduated from my up walker to a regular walker, that's huge. So I wanted to show the world what I'm doing, because those are my accomplishments."
Dr. Angela Wicker-Ramos explains how a physical therapist can help you recover after cancer treatment
Looking Towards the Future
Even through numerous surgeries and physical therapy appointments, Miller hasn't lost sight of what she plans to accomplish for the future — whether it's in her career or personal life. "Walking is an ongoing goal; of course it has to be ongoing," Miller says. "It never, ever stops and just, you know, transferring into cars, getting out of cars, being able to walk from my bed to the bathroom and back again, little things that to anybody else seem so ordinary. For me it's so difficult."
Miller plans to continue teaching dance classes and wants to cast her net even wider by producing other reality TV shows. Of course, COVID-19 has forced those plans to a halt for the time being, but Miller says when it comes to quarantine she was more prepared than most. "I couldn't do what I wanted; I wasn't allowed to just run to the mall and do that," Miller says. "So I got very good at doing nothing. So when they said you're all going to be quarantined and everybody was like up in arms in LA, I was like, well, I've got this. I can just lay around and watch TV for months."
Related: Abby Lee Miller's Incredible Year — The 'Dance Moms' Star Is Working Hard and Getting Back on Her Feet After Cancer
Despite COVID-19 disrupting many people's daily routines, Miller knows first-hand that hard work pays off. In order to make sure she still reaches her goals, she makes a list of activities she both enjoys and needs to accomplish, and encourages others to do the same.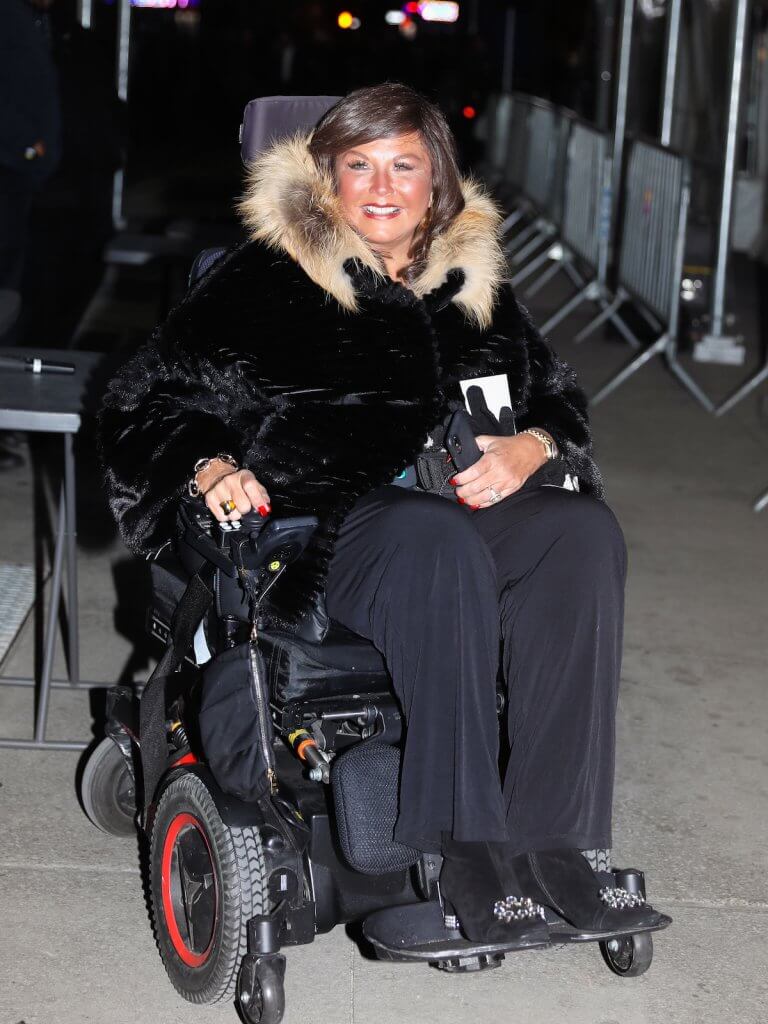 "Do the things that maybe you don't have time to do all the time," Miller says. "Call your great aunt that you never liked to talk to on the phone. Shave your legs. Set aside two or three hours each day to do something that you put off that you didn't really ever want to do."
We are in awe of Miller's ability to stay positive, believe her "eye of the tiger" mentality is key, and will be standing in her corner as she continues to work toward her goals. As she says, "Every day of my life was a struggle," and so learning to power through is something that's rooted deep inside her.
Dr. Sid Ganguly explains how the "eye of the tiger" mindset helps both patients and survivors
Learn more about SurvivorNet's rigorous medical review process.