Focusing on Positivity and Joy While Facing Cancer
Famous TV presenter Jonnie Irwin, 49, continues to inspire many supporters with his resilience, including people who previously appeared on his "A Place in the Sun" reality show.
Irwin was diagnosed with lung cancer in 2020 and later revealed it had spread, or metastasized, to his brain. Since Irwin's cancer progressed, he's focused on spending time with loved ones, especially his wife and three young sons.
When dealing with stage 4 lung cancer, efforts shift from seeking a cure to learning how to live with your disease and managing your symptoms.
Experts recommend anyone facing cancer should make sure they continue to prioritize their overall well-being and do the things that they love. It can help fuel a positive attitude.
Popular home improvement TV presenter Jonnie Irwin, 49, has touched the lives of many people and his ongoing battle with stage 4 lung cancer only strengthened his bond with his supporters. While we've seen the resilience in Irwin's fighting spirit over the last few months, contestants who appeared on his reality show say they're even more inspired by his positivity amid his tough cancer journey.
"We're so inspired by the way he's handled it all, and so proud to know him," Linda and Andy May said to U.K.-based outlet Metro.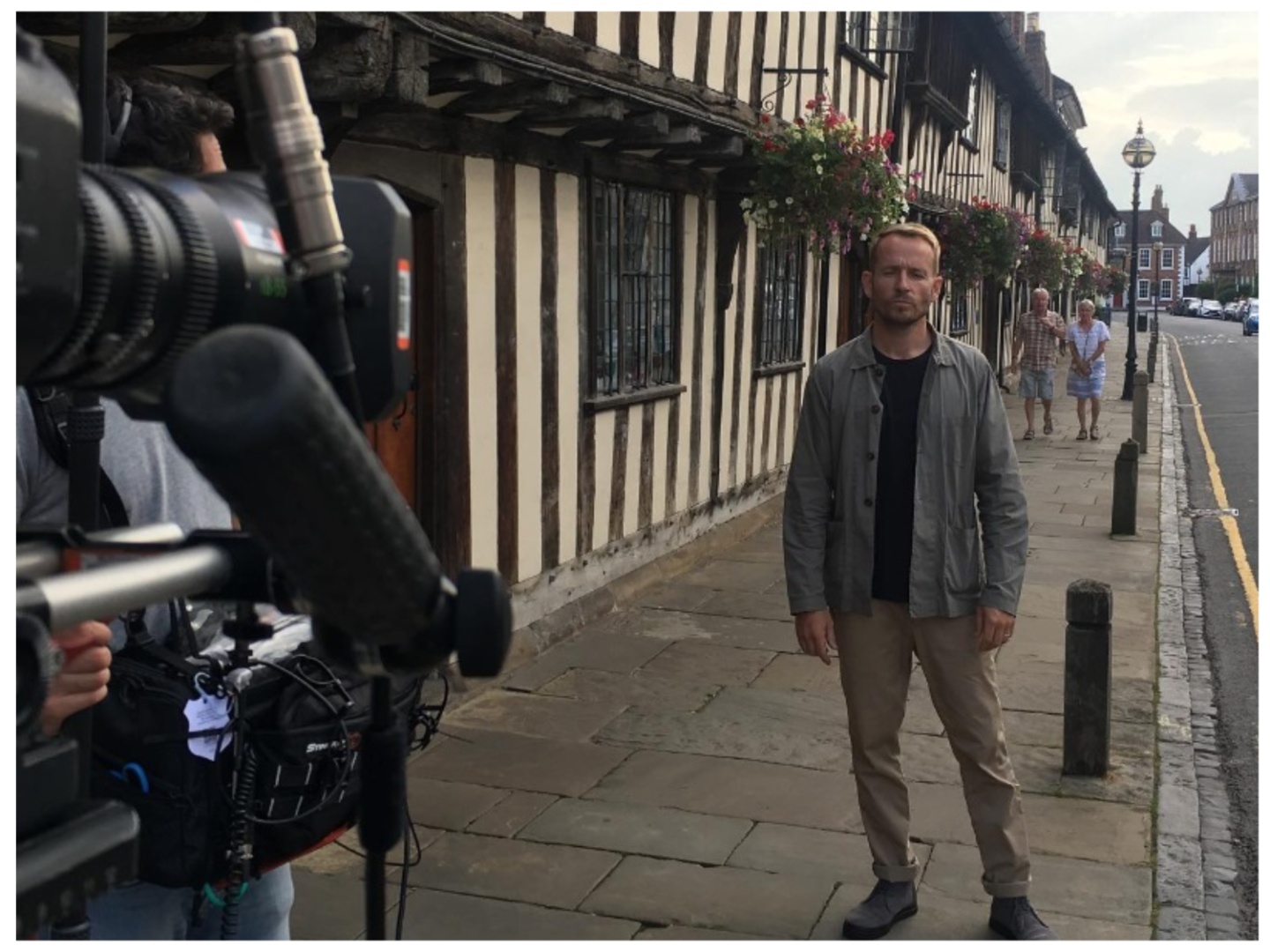 Read More
The Mays met Irwin while appearing as contestants on his "A Place in the Sun" show which focuses on couples wishing to buy attractive properties. The three bonded quickly while taping an episode in beautiful Cyprus. During their conversations, Irwin opened up to the delightful couple. "We spent three hours with him having coffee and during the conversation, he told us that he had terminal lung cancer," the couple said. "I really had to hold back the tears. We've grown close to him and even though we don't get to see each other in person often we can't imagine life without him," Andy May said.
The couple shared that they even got to meet Irwin's supportive wife Jessica and their three adorable little boys.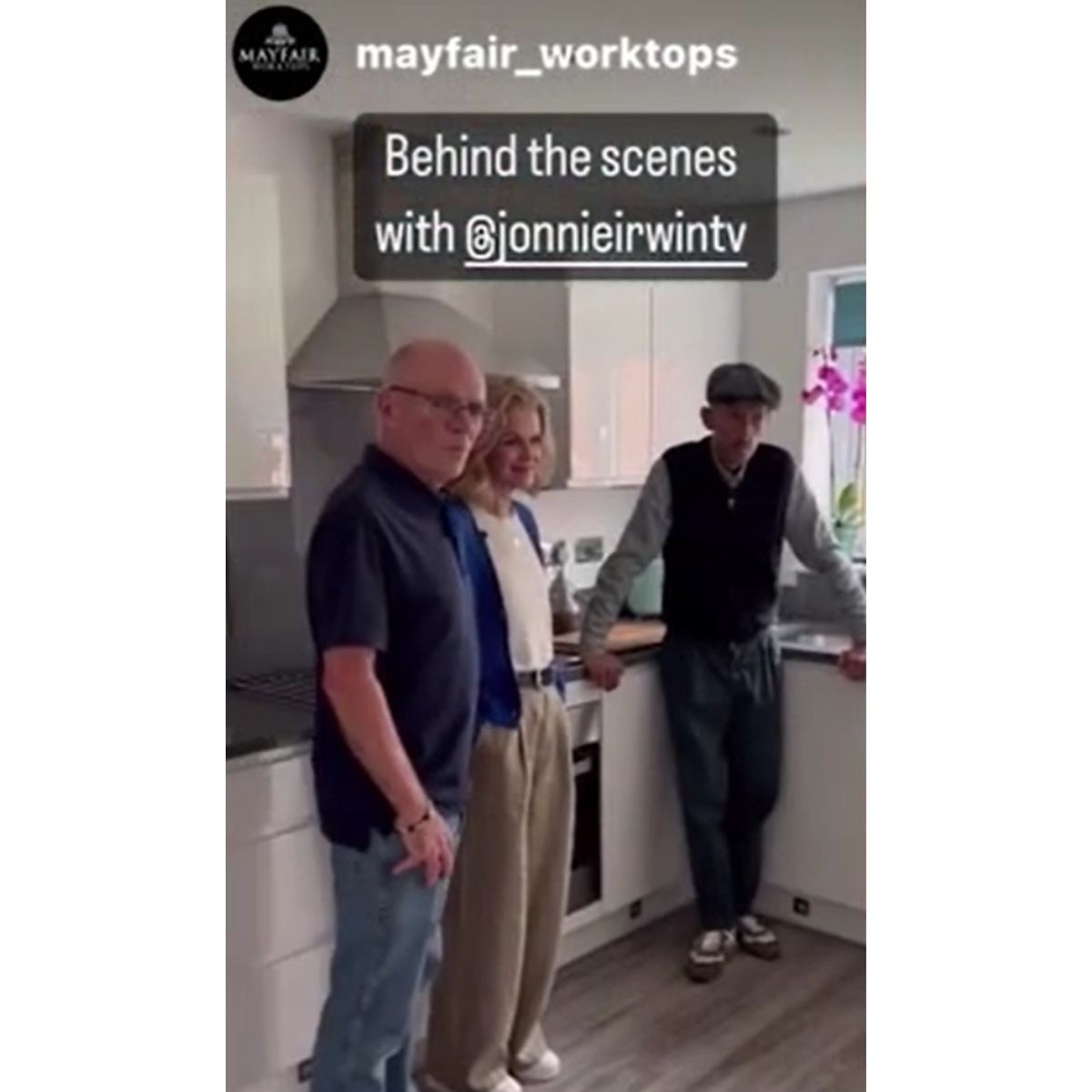 "What's happened to him is shocking. If he could survive it would be fantastic…He's so positive, and he's just trying to get things done like renovating his house," the couple said of the resilient TV star.
The couple said they continue to send Irwin words of encouragement but sometimes they struggle with finding the right words considering Irwin's prognosis.
"We'll send messages, but what can you say? It's all very hard," the Mays said.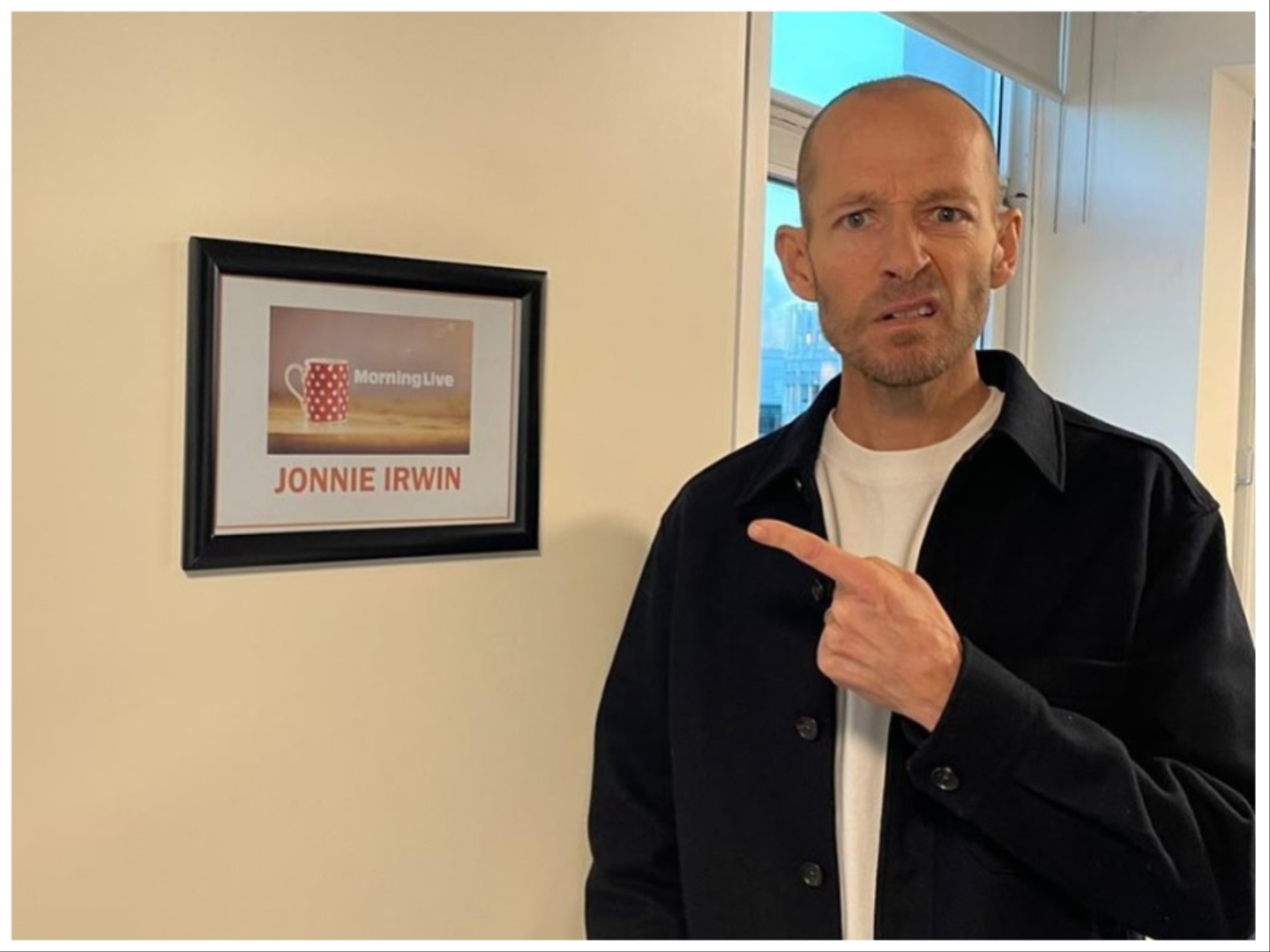 Despite Irwin's ongoing cancer battle, he remains positive, and his vibrant spirit reverberates among his supporters from the Mays to his fans online.
"You are just an amazing person! I watched you on Escape to the Country! Love that show! People can learn so much from you! Nobody knows how our life take us! But you showed something I never saw! Humility, love competition, and much more! You are brave man!!!!!" Zsuzsanna Deer said on Instagram.
Hope and Resilience Amid Adversity
Irwin was diagnosed with lung cancer in 2020, however, he later added his cancer was terminal.
Since the diagnosis, he's focused on his family and dedicated much of his time to creating lasting memories for his three young sons. He admitted telling his wife his cancer was terminal was a very difficult thing for him to do. He said he's since avoided explaining his health condition to his sons whose ages range between three and four years old.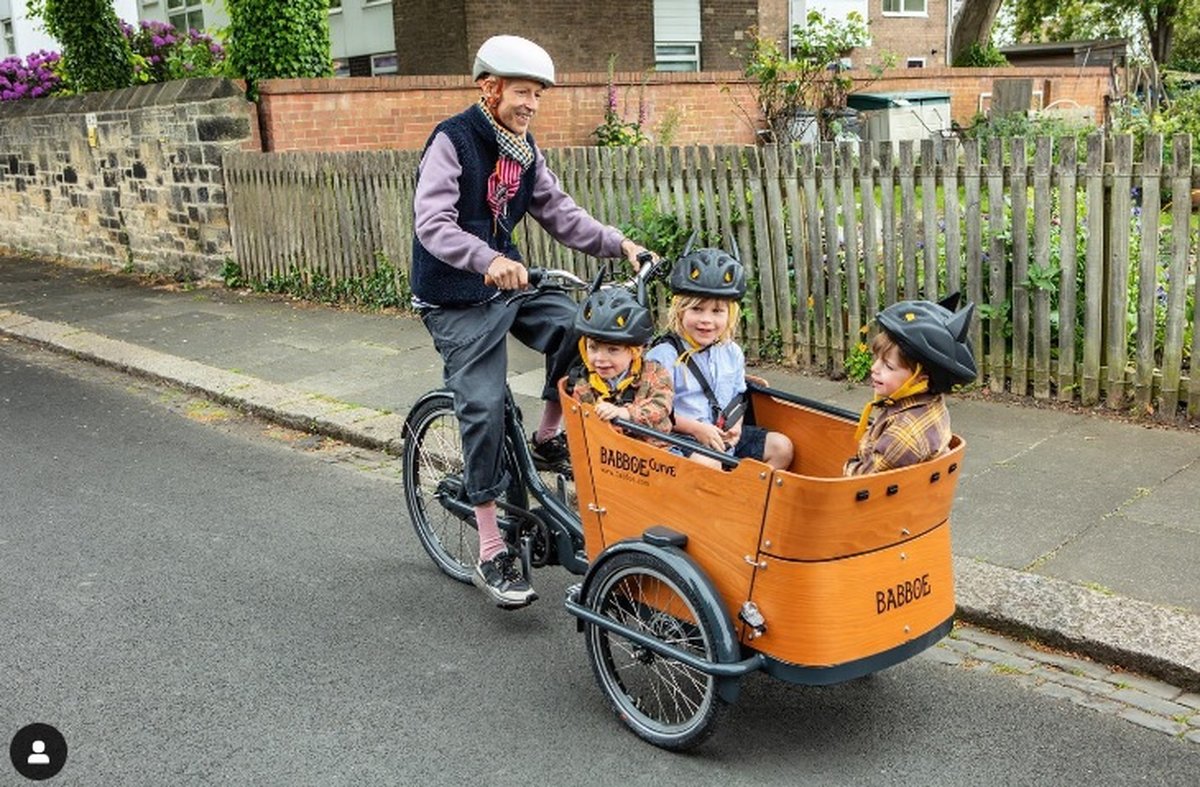 "I want to make memories and capture these moments with my family because the reality is, my boys are going to grow up not knowing their dad and that breaks my heart," Jonnie told Hello Magazine in an interview.
Irwin recently revealed he spends time in hospice care to help him manage his cancer.
"I remove myself on a number of occasions because I'm not good to be around when I'm in pain," Irwin said.
The "Escape to the Country" and "A Place in the Sun" star later admitted hospice and palliative care which focuses on comforting patients is better than he first expected.
Focusing on the Positive Amid Cancer
Jonnie Irwin's admirable positive attitude even while battling incurable stage 4 cancer is heartwarming. His resilience and bravery to keep focusing on things that bring him joy and smiles to the faces of his loved ones is a remarkable trait.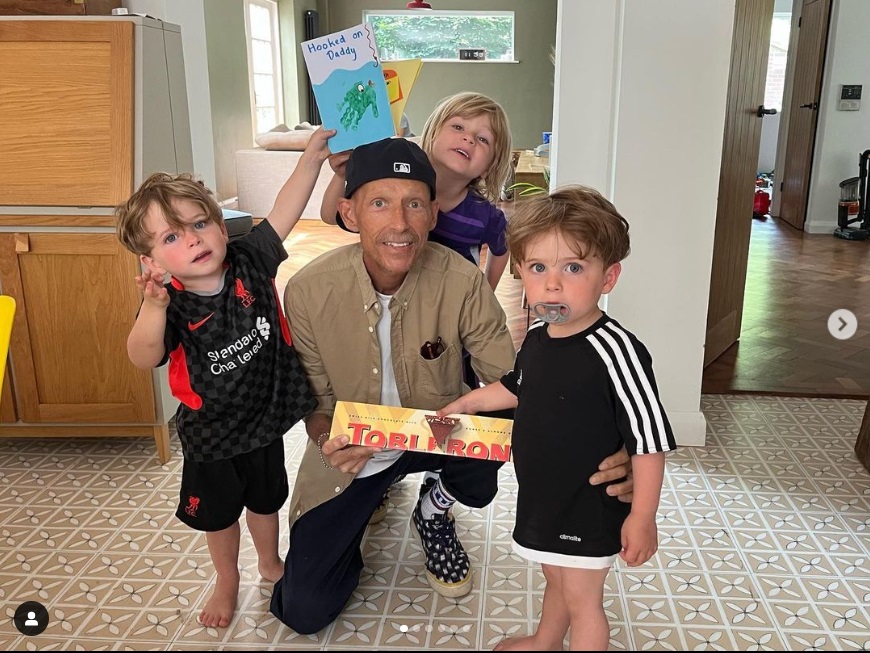 This is something Dr. Zuri Murrell of Cedars-Sinai says helps a cancer patient's prognosis.
"A positive attitude is really important," Dr. Murrell previously told SurvivorNet.
"My patients who thrive, even with stage 4 cancer, from the time that they, about a month after they're diagnosed, I kind of am pretty good at seeing who is going to be OK. Now doesn't that mean I'm good at saying that the cancer won't grow," Dr. Murrell says.
WATCH: Dr. Zuri Murrell discusses the power of positivity.
Other experts SurvivorNet have spoken to recommend that anyone facing cancer make sure they continue to prioritize their overall well-being and do the things that they love just like Irwin is doing.
Dr. Dana Chase, a gynecological oncologist at Arizona Center for Cancer Care, says people with cancer should be making time to do things that make them happy.
"We know from good studies that emotional health is associated with survival, meaning better quality of life is associated with better outcomes," Chase said.
Dr. Dana Chase discusses the importance of patients finding joy during treatment.
"So working on your emotional health, your physical well-being, your social environment [and] your emotional well-being are important and can impact your survival. If that's related to what activities you do that bring you joy, then you should try to do more of those activities," Dr. Chase explained.
Questions to Ask Your Doctor
If you're battling cancer or on the other side of it, and you're struggling with your outlook on life, here are some questions you may consider asking your doctor to get the conversation started:
What can I do if I'm struggling to be thankful for what I have in my life?
Are there local resources for people wishing to improve their mental health?
What else can I do to help reduce my stress level during my cancer journey?
It's difficult for me to find happiness and joy. How can I find help?
Learn more about SurvivorNet's rigorous medical review process.
---