Hollywood TV writers are all in on cancer, but in the race for ratings they've created a tragic narrative at odds with one salient fact: More people than ever survive the disease.
The latest show to include cancer in its plot line is is the cult favorite "The Walking Dead," which recently gave a leader of a community of survivors thyroid cancer. The zombie extravaganza joins shows such as "Ray Donovan," "Empire," "Dead to Me" and, of course, "Breaking Bad," in depicting the disease. And while they raise awareness for cancer and often depict a slice of reality, the diagnoses are often worst-case scenarios that end in sobs and funerals.
Read More
This buries a far brighter picture: By 2030, there will be 22.1 million cancer survivors living in the U.S.—a good five million more than there were in January of this year, according to a report from American Cancer Society and the National Institutes of Health's National Cancer Institute.
'The Walking Dead' Plot Is Worse Than Flesh-Eating Zombies
That the show's thyroid cancer diagnosis seems to be fatal is due more to the show being based on a cartoon about, well, a zombie apocalypse, than it does reality — which the show readily admits. "Growing up, my grandmother went through it," the character, Ezekiel (Khary Payton) says of his cancer. "Then, my father. Pain, coughing, swelling. I watched them fight it and win. Did you know thyroid cancer had a 98 percent survival rate? Different times. Times of sorcery and witchcraft. Chemo, iodine, radiation therapy, thyroidectomies." In his world now, none of those options exist anymore.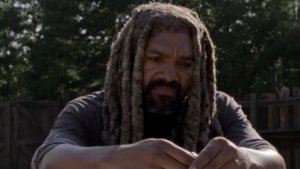 The Truth About Thyroid Cancer
That 98 percent rate he cited is correct. Even though thyroid cancer is rare, it has a very high survival rate. There are several different types of thyroid cancer, but for localized disease, the five-year survival rate for each type is near 100%. Thyroid cancer has a significantly higher survival rate than many other cancers.
Surgery is the most common option for those facing thyroid cancer, and radiation may be used to take out any cancer cells left over after an operation. Chemotherapy is also an option, and researchers are even testing immunotherapy as well.
'Ray Donovan' Wrings Out the Drama
In "Ray Donovan," about a "fixer" for Hollywood's elite celebrities and moguls, the title character's wife, Abby (Paula Malcomson), often described in reviews and recaps as the "long-suffering" Abby Donovan, was diagnosed with breast cancer in 2018. Her children helped her end her life after Abby learned she did not get into a surgical trial and didn't want to continue with other cancer treatments.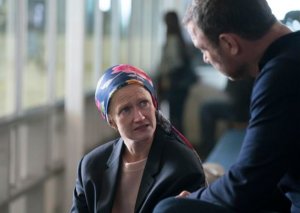 Showrunner David Hollander told TVLine that Abby's death "was a narrative decision. It was about finding the best story to tell to get deeper into the character of Ray. And I thought it would give the show a chance to explore how important she is in a way that we've never been able to do."
The Truth about Breast Cancer
Breast cancer is the second-most common cancer among women after skin cancer, accounting for 15.2% of cancer cases diagnosed each year in the U.S., according to the National Cancer Institute. There has been a lot of progress in the field of breast cancer, and the 5 year survival rate after a breast cancer diagnosis is 89.9%.
Treatment options for breast cancer include surgery, chemotherapy, radiation therapy, targeted therapy, hormone therapies, and in some cases clinical trials that test new drugs for the disease.
'Empire' Goes for Worst-Case Scenario
Fox depicted cancer in its series "Empire," about a hip-hop artist and CEO of Empire Entertainment. In the show, Andre (Trai Byers), received the worst possible diagnosis for his cancer.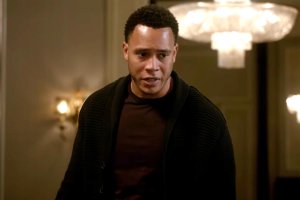 "I have cancer, advanced lymphoma stage 4," he told his girlfriend Teri in Season five of the show. "I'm dying. [I have] a few months at best."
The Truth about Lymphoma
Lymphoma is a broad term for cancer that begins in cells of the lymph system, according to the National Cancer Institute. The two main types are Hodgkin lymphoma and non-Hodgkin lymphoma (NHL).
Hodgkin lymphoma can often be cured with a five year survival rate of 86%. The prognosis of non-Hodgkin lymphoma depends on the specific subtype, but has a an overall five year survival rate of 72%.
'Dead to Me' on Netflix
The Netflix show "Dead To Me" actually provides a more hopeful narrative around breast cancer. Main character Jen (Christina Applegate) underwent a preventative double mastectomy, becoming what's called a "pre-vivor" — or someone who takes action to stop cancer before it appears. It was based on Applegate's own experience.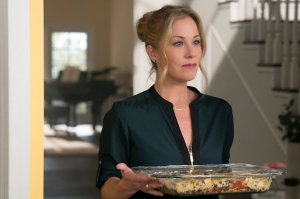 "[Jen] having a mastectomy was something I brought to [creator and showrunner] Liz Feldman in the middle of filming," Applegate, who had a preventative double mastectomy in real life, told the Hollywood Reporter. "Jen did not have cancer, she did it prophylactically, but the surgery itself and the aftermath of that is hard emotionally and physically. I wanted to be honest about it."
Information about Preventative Surgery
For some women who are at a higher risk for developing breast cancer, have mutations on the BRCA1 or BRCA2 genes, or have a family history of the disease, preventative treatment may be an option.
Dr. Elizabeth Comen, Medical Oncologist at Memorial Sloan Kettering Cancer Center on preventative surgery for breast cancer
"There are some women that might say at age 25, they want a bilateral mastectomy, in which case they won't need any screening, in terms of imaging, for the rest of their lives," says Dr. Elizabeth Comen, Medical Oncologist at Memorial Sloan Kettering Cancer Center. "In my personal opinion, most women with a BRCA1 or BRCA2 mutation end up getting prophylactic surgeries."
Learn more about SurvivorNet's rigorous medical review process.
---