The Monarch Helps A Fellow Widow Cope With Loss
Jean Trebek says in a new interview that when she becomes overwhelmed with grief over the loss of her late husband, Jeopardy host Alex Trebek, she thinks about something Queen Elizabeth II once said: "Grief is the price you pay for having loved."
In that same interview Jean says that her husband, who died in November of last year from pancreatic cancer at the age of 80, would receive hundreds of cards and messages a day after revealing his diagnosis.
Pancreatic cancer is difficult to diagnose in the early stages because there are few symptoms. Incidence rates for the disease rose by about 1% per year from 2006 to 2015.
Jean Trebek is opening up about the loss of her husband, beloved
Jeopardy
host Alex Trebek.
In an interview with The Eden Magazine, Jean talks about life after losing her husband to pancreatic cancer and a fellow widow whose words have helped guide her through the grieving process.
Read More
"I'm reminded of what Queen Elizabeth ll said when Prince Phillip recently passed away. She said, 'Grief is the price you pay for having loved,'" says Jean.
"It's true. There are moments of my day that I miss Alex so much, and I just have to allow myself those times. Sometimes I feel as if he's been on a long vacation, and then there are other times that the reality of the absence of his presence is really palpable."
She says that "doing something creative" or "being with family and friends" is helpful in those moments.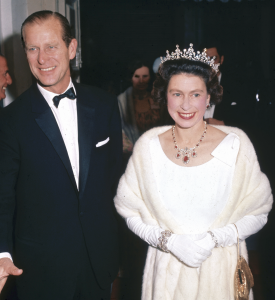 In April, Queen Elizabeth II, 95, lost her husband when Prince Philip passed away of "old age."  The prostate cancer survivor was 99 and left the Queen a widow after 74 years of marriage.
Jean also says that she was struck by the outpouring of support after Alex announced his diagnosis.
"I knew the show was very successful and that people really liked him – a lot. I started realizing just how much he was adored by people from all walks of life when he made his public announcement that he was diagnosed with pancreatic cancer. We received cartons of mail every day filled with get-well cards, etc., at our home address, and I knew that the studio was receiving so much more. It was astonishing!" recalls Jean.
"In looking back, the fact that I did not identify Alex as an 'icon' was a gift. We were equal partners in a marriage, and we had our own personal growth issues to deal with, just like any ordinary couple. It would have been really weird for both Alex and myself if I thought of him as some celebrity. He could just be himself at home, and that was it."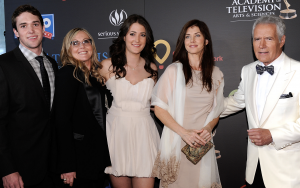 Related: Breast Cancer Warrior Hoda Kotb, 57, Feared Sharing Her Survivor Story Until A Stranger Urged Her to Go Public With Her Private Battle
The "Reiki Master, professional Sound Healer, Religious Science practitioner, humanitarian, animal lover, mother," and philanthropist is having no trouble staying busy these days and has recently launched a new lifestyle site.
Jean described that site, Insidewink, as an "online magazine with a myriad of topics that promote kindness, inspiration, and creativity."
Alex Trebek passed away on November 8. He was 80 at the time of his death.
He had been battling pancreatic cancer for close to two years at the time. Despite the pain, he managed to host his Emmy-winning show right up until he passed away.
Related: John Tesh, 69, Reveals Private Cancer Battle, Says Prostatectomy and Chemo Saved His Life After Disease Recurrence During the Pandemic
Difficulty Diagnosing Pancreatic Cancer
Pancreatic cancer is difficult to diagnose in the early stages because there are few symptoms.
There is also no diagnostic tool for pancreatic cancer, which is why it is known as the silent disease. And the symptoms could be attributed to a host of other illnesses, as they include:
Abdominal pain in the lower back
Loss of appetite
Sudden weight loss
Yellowing of the skin
Yellowing of the eyes (jaundice)
Lighter-colored stools
Darker-colored urine
Itchy skin
Recent diabetes diagnosis
Inability to control diabetes
Blood clots
Fatigue
Survivor Joel Naftelberg on his Pancreatic Cancer Battle
Pancreatic Cancer Risk
With a five-year relative survival rate of only 9% in the United States, pancreatic cancer remains one of the deadliest forms of the disease.
Incidence rates for the disease rose by about 1% per year from 2006 to 2015.
"Pancreatic cancer is still uncommon enough that if you were to screen everybody, you would end up with a lot of false positives," explains Dr. Anirban Maitra, co-leader of the Pancreatic Cancer Moon Shoot at the MD Anderson Cancer Center.
"Even with a fantastic biomarker test that you had, even if it were 99% sensitive and 99% specific, you would still have a lot of false positives."
These numbers should not deter people from getting screened, especially if their relatives have been diagnosed with the disease.
"If somebody has two first-degree relatives with pancreatic cancer," Dr. Maitra says, "their risk is already double digits higher than the average population. If they have three family members, it's almost 34 percent higher than the average risk population."
The presence of cysts on the pancreas also carries an increased risk of cancer, though those growths are benign in most cases.
Challenges to Screening for Pancreatic Cancer
Supporting A Spouse Through Cancer Like Jean Trebek
The support of a spouse is crucial during any cancer battle.
Jill Kargman – author, creator, and star of the book-turned-Bravo-series Odd Mom Out – tells SurvivorNet that her response when she shared the news of her first diagnosis led to her decision to keep things quiet the second time around.
That decision made her husband's support more vital.
"I got a lot of support from my family and friends. With my double mastectomy, I didn't tell anyone [outside my famnily] except my bridesmaids. I have my five best friends, who are like my sisters," explains Kargman. "And so I only told them because when I had my melanoma, I told a lot of people, and there were like 20 flower arrangements and food drop-offs, and it just felt a little dramatic, and I didn't like that role of the victim-y patient person. I think some people appreciate that and take comfort in it. Where it just made me uncomfortable."
Siblings Reflect on Their Mom's Strength During Cancer Battle
She goes on to say: "So with my second surgery, a lot of people in my larger friend group said, 'Why didn't you tell me? I had no idea you were going through this.' But I think that because my kids were older this time, they would have been alarmed by that kind of attention because I downplayed the surgery. But my support group was invaluable, my friends, my family."
Kargman says that making her battle private also turned out to be a great way to assess the state of her relationship.
"I think cancer's a great way to find out if you're with the love of your life or a shithead," states Kargman. "I think it presses the fast forward button on getting to the bottom of that answer because a lot of people in middle age are kind of at a crossroads waiting for their kids to fly the coop, and I think if you're with someone who is not supportive and emotionally checked out or doesn't tell you you're still beautiful with that, this might not be your person."
Jill Kargman on the Support of a Spouse During a Private Cancer Battle
Learn more about SurvivorNet's rigorous medical review process.
---