Treatment Plan for Your Bladder Cancer
The treatment for bladder cancer depends on several factors including the type of tumor, stage of disease, and general health.
When deciding on a treatment plan, it is essential to know your stage and grade of the cancer, what type of cell is cancerous, treatment options, and the risks and side effects of each treatment option.
Work with your healthcare team to decide which treatment is right for you.
Treatment for bladder cancer
depends on several factors including the type of tumor, stage of disease and your general health. Your personal wishes, values and expectations also play a role in the treatment plan you and your doctor choose.
Your doctor is often part of a team that will help you make decisions about treatment options. This may include surgeons, pathologists, medical oncologists, radiation oncologists, urologists and other health professionals. You should feel comfortable asking questions about any aspect of bladder cancer treatment before making a decision.
Read More
As you begin to learn about the different types of treatments for bladder cancer, it may be beneficial to think about what you'd like to get out of treatment and what concerns or fears you have. Many people find it helpful to make a list of questions to discuss with their doctor and caregivers.
Here is a general outline to help guide your bladder cancer treatment discussion with your doctor.
1) Know What Stage and Grade Your Bladder Cancer Is
It's important to discuss your specific type of cancer, including the stage and grade of disease when planning your treatment.
"When patients come in with bladder cancer, some of the things that I need to figure out to help them come up with a treatment plan are what stage and what grade the cancer is," says Dr. Jay Shah, associate professor of Urology at Stanford University and Cancer Care Program Leader for Urologic Oncology at the Stanford Cancer Center.
"For stage, what we're talking about is the depth of the cancer. How far has it spread within the bladder or outside the bladder to other organs?" The earlier the disease, the more likely it can be cured. Later stages may require additional treatments like chemotherapy (or other medications) along with surgery.
The grade tells you how abnormal and fast-growing your specific cancer is, while the stage describes where it has spread in the body. "A bladder cancer can be either high-grade or low-grade, and high-grade means it looks more aggressive to the pathologist under the microscope," explains Dr. Shah.
2) Understand What Type of Cell Is Cancerous
"The majority of bladder cancers are something called urothelial cancer, and that's a particular cell type called urothelial cells that became cancerous," adds Dr. Shah. Knowing which cells became cancerous will help your doctor determine which treatment options may work best.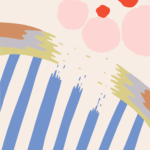 Your healthcare team will take a biopsy, or small tissue sample, to look at the cancerous cells under a microscope. This will help your physician determine the type of cell that's cancerous and help guide your treatment decisions.
3) Learn Which Treatment Options are Available
Once your doctor knows what type, stage and grade your cancer is, they'll be able to discuss specific treatment options. It's important to know that everyone's cancer is different and what may work for one person may not be as effective for another.
The most common treatment for bladder cancer is surgery, which may be followed by chemotherapy or radiation therapy. However, other treatments such as targeted therapy or immunotherapy may also be options for some.
It's also essential to understand the effects and side effects of each treatment. Some treatment options may be more aggressive than others, and it's best to have an open discussion with your doctor about what you're willing to try.
You'll also want to ask questions about what to expect with each treatment option. Ask about the number of visits or procedures required, costs and how often you'll see your doctor after treatment.
4) Understand the Risks and Side Effects Associated With Each Treatment
Once you have a clear understanding of the treatment options available, it's important to look at the potential risks and side effects associated with each.
Every treatment may have different possible side effects, some of which you might not be able to manage at home. While no one wants to suffer from uncomfortable side effects, being prepared can help alleviate any fears or concerns.
Your overall health and age also play a role in which type of treatment is best. Understanding how treatment will affect your health and quality of life should be a priority.
5) Establish Your Treatment Goals
Treatment goals are the specific outcomes you'd like to achieve from treatment. You should identify your goals early on so your healthcare team can work to meet them throughout your cancer journey.
For some people, treatment goals may include quick recovery times after surgery or longer life expectancy—depending on the stage and type of cancer.
For others, their goals may be to continue working after surgery or maintain a certain quality of life throughout treatment. Whatever your goals are, be upfront about your needs so that your doctor understands your expectations.

6) Work With Your Healthcare Team to Decide Which Treatment is Right for You
Listen to any suggestions your medical team has and discuss why they may recommend certain treatments.
It's also helpful to know if there are any clinical trials you can potentially join. Many new treatments are being studied in clinical trials before they become available to the public. Your doctor will be able to explain the benefits of participating in a clinical trial.
If needed, seek out a second or even third opinion from other bladder cancer experts. This can help give you more information and options before making treatment decisions.
Learn more about SurvivorNet's rigorous medical review process.