Popular TV and radio personality Howard Stern, 65, is talking a lot about cancer these days. He recently got a colonoscopy, and on the radio, he shared that he had an extremely unpleasant accident — an unfortunately common side effect that comes as a result of the dreaded "prep" required for the colon cancer screening test.
"I sh** my pants for the first time in my life," Stern said on the radio. "I blew out a fart after the colonoscopy and I went, 'I think I might've doodied myself.'"
Read More
RELATED: Colon Cancer Screening is Extremely Important
As crude as it seems to talk about Stern's post-colonoscopy experience, it's a good reminder that, if you've experienced unpleasant side effects before or after a colonoscopy, you are far from alone.
Luckily, Stern shared on the radio that the results of his colonoscopy were normal and that he did not have colon cancer. He did say he had a few tiny pockets in the lining of his colon, which his doctor assured him is common and easy to address by adding more fiber into his diet.
RELATED: "I'm Scared S–tless"– Star Shock Jock Howard Stern's Reveals His Terrifying Cancer Scare
The colonoscopy experience comes several months after Stern revealed that he had been "scared sh**less" about a nodule on his kidney he thought was cancer. Luckily, the nodule turned out benign, but the experience made him conscious of his mortality.
"I had to figure out how to spend the rest of my life, however long that might be," Stern told the Hollywood Reporter.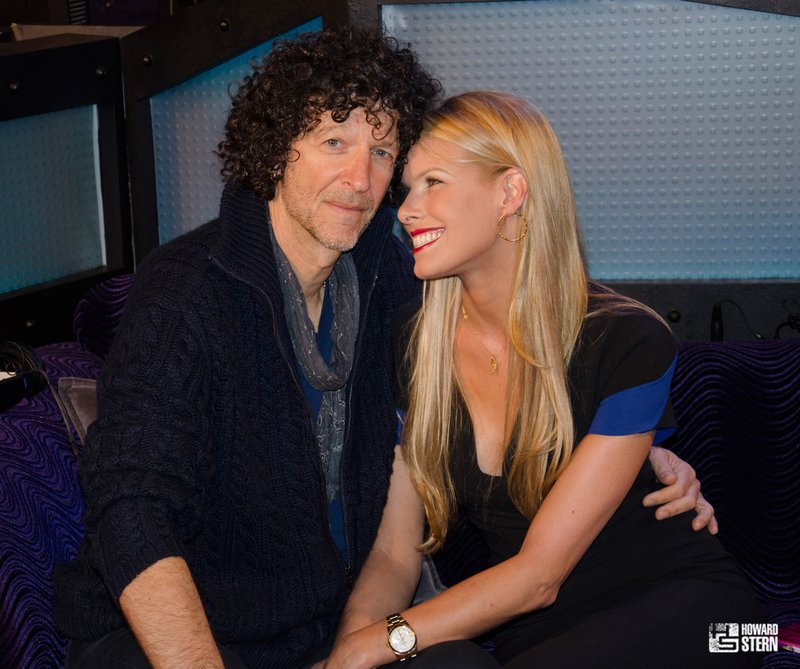 RELATED: Stern's Wife, Beth Stern, Had a Recent Cancer Scare, Too
The Colonoscopy Experience — Unpleasant, But Lifesaving
Colonoscopies — which are recommended every ten years for people over the age of 45, or earlier if you have a family history of colon cancer or concerning symptoms — are the best way to screen for colon cancer, and to catch early polyps that could turn into cancer down the line.
The test entails a doctor inserting a flexible tube with a camera on it (called a colonoscope) into the anus and using it to look at the full length of your colon and rectum. Usually, patients getting this colonoscopy will get "put under" with anesthesia or given relaxing sedatives to minimize the discomfort. A lot of people say that the actual test itself isn't that bad.
RELATED: What is a "Virtual Colonoscopy" and Will it Catch My Colon Cancer?
The part of a colonoscopy that really stinks, though, is the preparation. For the colonoscope to be able to get a detailed view of the lining of your colon, your intestines have to be empty (fecal matter in there can block the camera). Because of this requirement, you have do something called a "bowel prep" before the test, essentially cleaning out your digestive system.
"There's a number of different preps you can take," Dr. Heather Yeo, an Associate Professor of Surgery and Healthcare Policy and Research at Weill Cornell Medical College, told SurvivorNet in a previous conversation about getting cleaned out for a colonoscopy. "Most of them make you sit on the toilet all night and have diarrhea. That's probably one of the worst things that patients are anxious about with a colonoscopy and why people often don't get a colonoscopy."
The prep usually consists of a laxative solution that causes you to use the bathroom. Often, you will be restricted to drinking clear liquids the day before the test, too.
Dr. Heather Yeo spoke with SurvivorNet about getting cleaned out for a colonoscopy
Dr. Yeo acknowledged that the prep is really uncomfortable, but she noted that, in the grand scheme of things, it's a small price to pay for potentially catching colon cancer early enough to treat.
"We know in the United States, colon cancer rates have gone down since we've started colorectal cancer screenings with colonoscopy," Dr. Yeo said. "And so it's really important that people get their colonoscopy."
Learn more about SurvivorNet's rigorous medical review process.
---