After Dango Nguyen, actor who appeared in the TV series "The Walking Dead" and former firefighter, died of cancer at age 48, his son honored Nguyen and the men he worked with at his former firehouse in Athens-Clarke County, Georgia.
"I love you dad, and all of the firemen he introduced me to. Thank you guys so much for everything," Colt Nguyen commented on a Facebook post that the fire company wrote to announce his father's passing.
Read More
RELATED: New 9/11 Memorial Honors Heroes Lost Or Still Suffering From Ground Zero-Linked Illness, Including Tragic Cancers
Dango Nguyen played the part of the guard in seven episodes of The Walking Dead, as well as other roles in shows such as "Banshee," about a master thief in Banshee, PA and "The Red Road," a drama series about the disappearance of an American college student. Before seeking a career in entertainment, Nguyen was a firefighter for 20 years in Athens-Clarke, Georgia, and before that he was a professional wrestler.
RELATED: Beloved Female Firefighter, 45, Dies From "Occupational Cancer" She Got On The Job
The initial post from the Georgia fire company announced Nguyen's death and talked about his incredible tenure as a fire fighter, "It is with tremendous sadness that we mourn the loss of one of our former firefighters. Dango Nguyen passed away early this morning after a hard-fought battle with cancer. Dango was a member of our department for almost 20 years."
The company said that they'd always consider Dango part of the family, "Dango was a sergeant with our department when he left to pursue a career in the entertainment industry and other interests. But, once you're a firefighter, you're always part of our family. And Dango was a very well known member of our family."
And that his fortitude was something to be immensely proud of, "He will always be remembered for his physical and mental strength. He was an aggressive and tenacious firefighter and first responder. He was also an excellent fire officer. He carried out his service to our community with a high level of pride in his craft, as well as a competitive spirit that made everyone else that he worked with better too."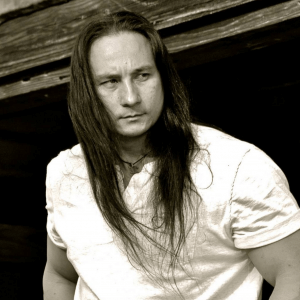 They also sent prayers to his family, and said that they'll always look up to him and his many wonderful qualities, "Our thoughts and prayers are with his wife Michelle, his family, and all of his friends. He touched many lives. We will all remember his quick wit, high energy, and unwavering determination. We all aspire to be 'Dango Strong'."
A lot of people replied to the post with words of support and love for the former firefighter, "Rest in peace with our Lord and thank you for your unselfish service."
"Prayers lifted for the family."
"Praying for his family! Had the privilege of meeting him several years ago and he was such a sweet man! [prayer emoji]"
We don't know the details of Nguyen's illness, or even which kind of cancer he had, but we do know that a lot of firefighters suffer from cancer at some point in their lives due to the nature of their jobs. SurvivorNet has spoken to survivors in the past, who have been diagnosed with cancer after fighting fires.
Firefighters and Cancer
Gary Howard, a retired Lieutenant from FDNY Rescue Company 2 who responded during the 9/11 attacks on the World Trade Center in New York City, was diagnosed with cancer years later.
"It wasn't until December, 2016 I started feeling a little strange," Howard told SurvivorNet. "I was having problems swallowing. I was seeing different doctors out in Queens."
Howard remembered that there had been worries about firefighters getting cancer after the attacks, "We had been warned prior to that going back to as early as December, 2001 when they started analyzing all the dust and the debris about all the carcinogens," Howard said. "And our chief medical officer at the fire department, he said to us: 'We're going to pay for this ten, fifteen years down the road.' And he was right. He hit the nail on the head."
But in the end, Howard remains proud of his service, "I wouldn't change a thing if I had to do it all over again. I'd be there."
Learn more about SurvivorNet's rigorous medical review process.