Piper Gilles' Gratitude Through Cancer
Famous ice dancer Piper Gilles, 31, is celebrating beating ovarian cancer on World Ovarian Cancer Day.
She said her stage 1 ovarian cancer diagnosis was "frightening," but she is sharing her story to raise awareness about the disease, known as the "cancer that whispers.". The 31-year-old figure skating star and Canadian two-time World Figure Skating Championships medallist, took to Instagram to share the news.
Ovarian cancer is a type of cancer that starts in the ovaries, which are the female reproductive organs that produce eggs. Women don't often experience symptoms until it has reached later stages.
Having a strong support system through cancer, such as family or a spouse or friends, or even a skating community like Gilles has, can make a huge difference. Practicing gratitude has shown to positively impact the cancer journey, too.
Famous ice dancer Piper Gilles has a lot to celebrate after winning numerous awards for her performances. She's also a survivor – after beating stage 1 ovarian cancer, known as the "cancer that whispers."
World Ovarian Cancer Day is is May 8 and about 19,710 women will be diagnosed with the disease in 2023. Gilles shared her story on the day of recognition to help spread awareness about the cancer and let her followers into the "frightening" diagnosis she received last year.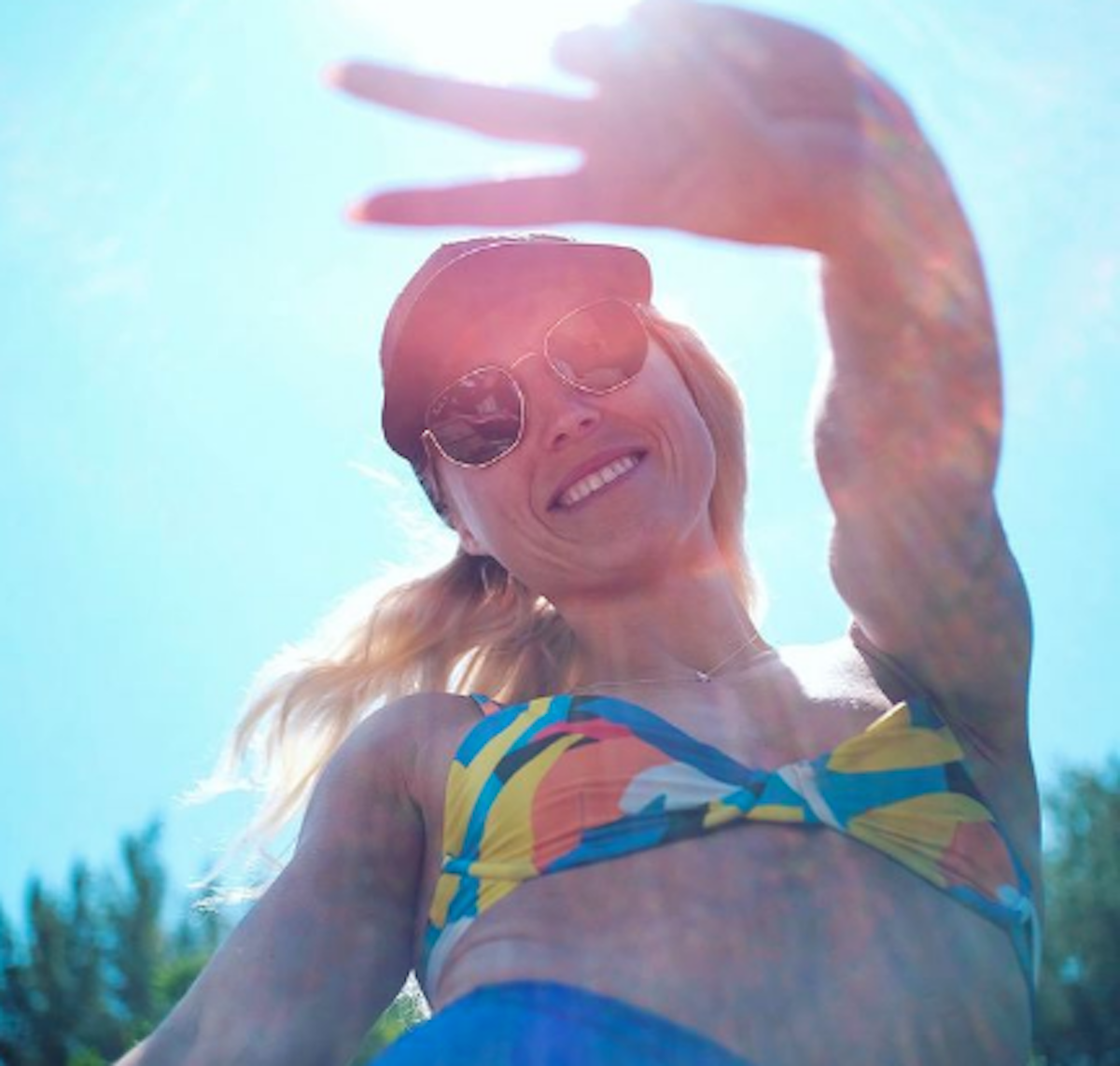 Read More
The 31-year-old American-Candaian figure skating star took to Instagram to share the news,
captioning her video post,
"A little bit of a personal update. The last 6 months have been a bit of a roller coaster!" "I'm so incredibly thankful for all the people who supported me throughout all of this," she wrote, alongside the footage of herself explaining what she's been dealing with the past few months. "I've always tried to be as authentic & real as possible on social media, but this was something I felt I needed to share when the timing was right. Life is full of ups and downs, all we can do is keep pushing forward." Gilles revealed she was diagnosed with stage 1 ovarian cancer back in the winter.
"So when I went in for surgery, I actually did have to get my appendix out as a precaution because we weren't sure what type of tumour was inside of me on my left ovary," she explained in the video.
Referring to why she hadn't spoken about her diagnosis sooner and missed the 2023 Four Continents Figure Skating Championships in February, Gilles said, "Our team basically wanted to protect myself and protect Paul [her skating partner Paul Poirier] so that when we did return to the ice, we didn't have to have that extra pressure of talking about my situation because it was really difficult, and I feel even now I'm still digesting everything."
Gilles, who has had her husband Nathan Kelly by her side throughout her cancer battle, continued, "And even that word – cancer, it's frightening. And my mother passed away from cancer, so hearing that was a lot to digest. So it was really just to kind of protect myself and let myself focus on what I wanted to do – and that was finishing the season off strong and medalling at Worlds."
View this post on Instagram
Gilles, who was able to get back on the ice at the World Championships with her skating partner in Japan to take bronze, told her fans, "For myself, and I know for Paul, it really feels like we we won gold because of just everything that we had been through just to even be there and perform it."
As Gilles heals from her surgery, she remains "incredibly grateful" to be able to continue skating and touring with Stars On Ice in Canada.
Meanwhile, in an emotional video shared on Gilles Instagram story, the inspirational athlete thanked her fans for all of their support, insisting, "I'm OK, I don't need chemo, I don't need radiation. At this point, I'm so healthy, I'm happy. I just appreciate all of you guys supporting me."
"I feel so lucky being in a community like the one we've created, skating," she added. "I'm just so blessed that I have this community with you guys."
View this post on Instagram
In an interview with Globe and Mail, the Illinois-born Gilles advised that her opening up about her cancer fight "isn't a poor-me story," but a way help other women.
Gilles fans took to the comments section of her recent Instagram post to praise her for being such an inspirational woman.
"You are incredible," one fan commented. "Your positivity and passion shines everywhere you go."
"Piper you are the definition of a woman, a strong powerful woman with an incredible mind and heart! an inspiration to many," wrote another.
"Thank you for sharing your personal challenges. Not easy I am sure. Letting us in allows all of us to support you too. Much love to you!" commented a third fan.
Learning About Ovarian Cancer
Ovarian cancer, like what Piper Gilles had, is a type of cancer that starts in the ovaries, which are the female reproductive organs that produce eggs. It is often called the "cancer that whispers" as women don't often experience symptoms until it has reached later stages, says Dr. Beth Karlan, director of the Women's Cancer Program at the Cedars-Sinai Medical Center.
Ovarian Cancer: 'The Cancer That Whispers'
Recognizing ovarian cancer warning signs is extremely important. If symptoms do present, they may include:
Feeling full earlier/decrease in appetite
Feeling bloated
Changes in bowel habits
Pain in the pelvis
Urinary symptoms, such as an urgent need to go
Extreme fatigue
Abdominal swelling
Pain during sex
Dr. Karlan tells SurvivorNet that she and many other doctors urge women to be vigilant of changes to their bodies and get the tests and screenings they need. Due to many of these symptoms being associated with women's menstrual cycles, it may be necessary to be insistent with doctors who may want to write off symptoms.
RELATED: Ovarian Cancer—If You Feel Something, Get Tested
According to the American Cancer Society, a woman's chances of getting diagnosed with ovarian cancer at any point in her lifetime is estimated to be 1 in 78.
The cancer often arises in older woman, with half of those diagnosed being 63 years or older.
Ovarian Cancer: Symptoms & Diagnosis
In her conversation with SurvivorNet, Dr. Karlan pointed out the average delay from the time a woman notices symptoms to the time that she is diagnosed with ovarian cancer is around 9 months.
"That's why, if you do have these symptoms, even if it's only for two weeks—but they're happening everyday and seem to be getting worse, you should call your doctor and say, 'I'm having these symptoms. I'm concerned it could be ovarian cancer. Can I have an ultrasound and a CA-125,'" Dr. Karlan said.
Feeling Overwhelmed by Your Ovarian Cancer Diagnosis? Here Are Some Ways to Regain Your Equilibrium
How do you test for ovarian cancer?
There is no screening test for ovarian cancer, but if you are experiencing symptoms, your doctor should do a workup to determine if you have cancer. This will consist of:
Health history: Because ovarian cancer can be inherited, your doctor will want to do a survey of your family history to determine if genetic testing is required. This may alter the course of treatment if you do have cancer.
Physical exam: This exam will include a pelvic exam, as well as a recto-vaginal examination where doctors will look at the tissues behind the uterus.
Trans-vaginal ultrasound: This allows doctors to take a close-up look at the ovaries.
CA-125 blood test: This test acts as a barometer to show doctors how many cells are infected with cancer, and later, whether those cells are responding to treatment.
If You Have Been Diagnosed with Ovarian Cancer
Following an ovarian cancer diagnosis, it's easy for a patient to focus solely on treatment and put their mental health on the back burner. However, when facing cancer, you must remember to prioritize your emotional health because it can directly influence treatment results.
Ovarian Cancer – Overcoming Fear
It's normal for women who have been diagnosed with ovarian cancer to feel a variety of emotions such as anger, sadness, depression and anxiety. Despite being common, it's necessary that women work through these emotions and take steps in order to prioritize their mental health.
RELATED: PARP Inhibitors Before Surgery: A New Treatment Option for Ovarian Cancer Patients? More Testing May Be Needed
"I think the ways that we can support these women are just to honor really how horrible the diagnosis is and the uncertainty that lies ahead and to try to reframe what is most important to you," Marshall Gold, a psychiatric mental health nurse practitioner at Johns Hopkins Medicine, previously told SurvivorNet. "What do you continue to live for? What brings you joy to try to see a little silver lining in a horrible situation?"
One of the first steps in coping with an ovarian cancer diagnosis is acceptance.
RELATED: Mental Health and Cancer — The Fight, Flight or Freeze Response
Support & Gratitude Through Cancer
Gilles shares with her fans and followers how thankful she is to have them, especially after battling cancer.
When Should Ovarian Cancer Patients Consider Clinical Trials?
Support through cancer treatment can make the world of a difference, whether it's support from friends, family, spouses, fellow cancer fighters in a support group, or a figure skating community like Gilles is a part of.
RELATED: For Ovarian Cancer Patients, Support Groups Can Offer Comfort and Encouragement
In an earlier interview, Cedars-Sinai's Dr. Zuri Murrell shared the importance of gratitude like Gilles, and having a positive attitude through cancer. He said, "My patients who thrive, even with stage 4 cancer, from the time that they, about a month after they're diagnosed, I kind of am pretty good at seeing who is going to be OK."
"Now doesn't that mean I'm good at saying that the cancer won't grow," he explained. "But I'm pretty good at telling what kind of patient are going to still have this attitude and probably going to live the longest, even with bad, bad disease. And those are patients who, they have gratitude in life."
Contributing: SurvivorNet Staff
Learn more about SurvivorNet's rigorous medical review process.
---